Curt's Personal History
Curt is a Partner on the investment team at Kickstart Seed Fund, having joined the fund full-time in 2015 after four years on Kickstart's investment committee. Curt is a seasoned operating executive with CEO and general management experience in mid to large enterprise companies across multiple industries. His primary leadership experience is in senior roles in consumer products, IoT, and healthcare. As a result, Curt leads most Kickstart investments in those spaces as well as other SaaS and marketplace investments in the portfolio. In addition to his role as an investment partner, Curt leads Kickstart's proprietary community platform, Kickstart Collective.
After earning his MBA with honors from Harvard Business School, Curt joined McKinsey & Company. After McKinsey, Curt served as Chairman and CEO of the Oregon Region of PeaceHealth. After PeaceHealth, Curt joined Nike, Inc., where he served as Vice President of Global Strategy. After 4 years in this role, Curt transitioned into the position of Vice President and General Manager of Vision, Timing and Techlab. Continuing in a long tradition of completely discontinuous career experiences, Curt then did a stint in higher education, leading technology commercialization and economic development programs for two universities in Utah.
When not working with the best tech and consumer companies in the West, Curt can be found with family, in the saddle of a road bike, or skiing the amazing slopes of Utah.
At Kickstart, Curt serves on the boards of BrainStorm, eVisit, Havenly, Pura, Rags, SalesRabbit, SimpleCitizen, Sondermind, Taft, and Vence. He is a board observer for Homie and TriLumina.
Venture Capital in the time of COVID-19
Though the economy is down and people may be scared, recessions may be the best time to start a new company. At least many of the companies that we know well today started during recessions. Just over half of the DOW 30 and 60% of Fortune 500 companies opened their doors during an economic downturn. It's a time when many are forced to take risks. For example, crowdsourcing was largely created during the 2008 recession with companies like AirBnB.
This is what makes it exciting for Kickstart to be considering investing in new companies right now. What could be the next AirBnB? Could Utah be the home of this new startup? The worst of times sometimes creates the best of companies. Kickstart will see hundreds of applicants within a year. Especially in a time like what we're facing now.
Sometimes it takes the environment to force the decision to take the leap into entrepreneurship. With the plethora of problems we're now facing, the opportunities are endless.
Not just making a better mousetrap
Venture Capitalists are "looking for an idea that is orders of magnitude better than the best alternative in the current world," as Curt put it. Most problems have been solved, or attempts have been taken and no one else has proposed that better alternative. But it's not just about making a better mousetrap. If your plan is to riff off of a current solution, you're going at it all wrong. The solution isn't the answer, the problem is. It's not the idea that's going to take you somewhere, it's your dedication to addressing the problem.
Because the solution can't just be the next iteration of someone else's design. It has to be new, innovative, "orders of magnitude better." Think, if it's a good solution now, it has to be that much better if you're going to provide an alternative. Or maybe even think if this solution has been in use for 25+ years and nothing has been done to innovate, you may need to bring that much better of a solution to the table to combat the behavior change needed to enter a market that's been stagnant for so long.
Founder/Opportunity fit
Investors want to see something unique in a set of co-founders that truly gives them an unfair advantage. Usually, this is something about your background, your life experiences (resume or personal life) that makes you more likely to win than anyone else trying this. As Curt sees it, with all of the time he's spent hearing ideas from entrepreneurs, almost everybody has thought of everything. So it's not a matter of whether or not it's a good idea. But are you and your partner the best positioned to tackle this issue?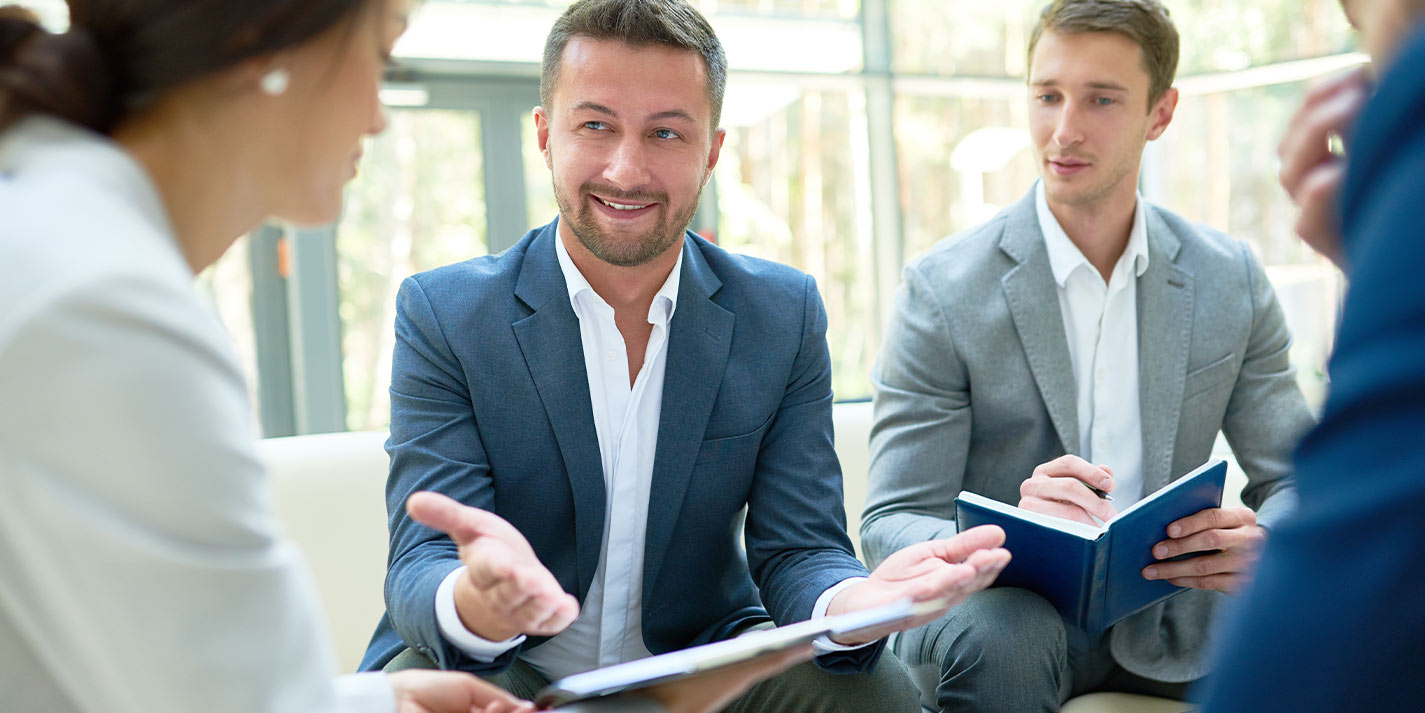 And, if you noticed, it's not just are you the best. You very way may be. But rarely does a single individual get backed. Having a partner is key– a good partner, one who balances your strengths and shares your vision. We are each endowed with a certain set of skills, and none of us are indispensable. Curt even referenced a company and a product that he was using, but because there was only one founder, they were hesitant to bet on just him. With a team, you have others who make up for the skills you lack. "If you want to go somewhere fast, go alone. If you want to go far, go together."
MVPs
There's a reason why they're so popular. Minimum Viable Products (MVPs), get us out the door. They move us from idea to actuality. The title itself frees us of any unrealistic expectations, because it's all about getting feedback so you can move on to v2.
You may also find that this is where your creativity soars. Oftentimes, when we have limitations, we're forced into finding a unique, bootstraped solution. Figuring out how to solve your problem given the fact that you don't have much of a budget, or you can't constantly ship things in from abroad, or you now have to figure out how to not be so dependent on touch– all of these things force you into finding those new and interesting ideas that show you're not tied to the idea, but rather hell-bent on solving the problem. Because scarcity is a virtue. It forces hard decisions, which means you'll only focus on those things that generate value.
When applying for funding, you're not going to have that scarcity taken away when applying with VCs, at least not with Kickstart. You'll likely get enough to do something meaningful, but not too much. So the skills you've practiced with delivering MVPs, iterating, getting creativity, and so much more, have prepared you for the opportunity if given to you. It's an extension of trust from someone saying you've done a stellar job, let's see how you do with this, run and then we'll see if we want to do this process all over again. Because there's also the next MVP.
Generating revenue after being funded
It should be assumed that if you're asking for money you'll be asked how you're going to use it. It's also safe to assume that a good portion of that should go to building a better product. But the specifics are up to you. What are your plans? How do you make the next prototype? You may have had quick wins before as you've tweaked the product while being scrapy. What are the bigger gaps you haven't been able to close as quickly due to limitations?
Once you know your plan to make your product better, you have to know how you're going to replace and add to the money you're getting, i.e. revenue generation. What are your sale and marketing plans?
Simply put, you need someone who knows how to build your product and someone who knows how to sell your product.
3 Takeaways
Have a why. Potentially something that's personal. Your why is what keeps you motivated no matter how hard it is to figure out or how big of a headache it is to implement.
Make sure you're grounded in a need and not an idea. Tie yourself to the problem. If you have a deep, almost irrational passion for the problem you're trying to solve, you're in a good spot. This will ensure that you don't get too emotional about a solution or idea, and push forward no matter the feedback you receive. It's one thing to identify a problem and another entirely to have an idea on how to solve it. Your idea is likely to be wrong. Being grounded in the problem allows you to do research that is necessary to develop the correct solution.
Don't strive for perfection first. Iterate. Prototype. Get something out there and get feedback. Pivot, test, change, etc. Perfection can come later.