Even just a decade ago, the online business landscape looked radically different from its current form today. The concept of digital marketing was still in its infancy.
The internet has evolved a lot since then, and so has the way that businesses market themselves online. Today, websites, social networks, and online advertising are essential requirements of almost every successful marketing strategy.
And because we live in a connected, digital society, the line between your online reputation and your reputation on the ground has been blurred to the point where it is virtually indistinguishable. The internet is incredibly powerful; so read on to learn more about how you can make your online reputation work for, not against, you.
Why Your Online Business Reputation Is EVERYTHING
No matter what industry you're in, people will be talking about you online. Whether it's discussing your latest products, commenting on your social media posts, or venting about your customer service, consumers are creating conversations around your brand. Of course, you want those conversations to be positive which is why review software is a great investment for almost any small business (click here to check out Weave's Reputation Management Software, or watch a free demo).
In an ideal world, your business would perfectly address your target market's needs, and everyone—your customers, your employees, and you—would be satisfied.
However, the world isn't ideal. In real life, your products could be imperfect or controversial. You can make the wrong business decisions. You have competitors who are ready and able to capitalize on your mistakes.
All of those mistakes can be posted (and amplified) online. The power of the internet and social networks can turn even the most minor of slips into a major PR crisis, leaving the search results for your business riddled with negativity. Your online reputation matters because it can influence the people most important to your business: customers, investors, and industry peers.
A survey in 2016 found that 90% of consumers check reviews online before visiting or buying from a business. Imagine if their first impression of you—on the first page of the search results—is a scathing review or negative media coverage. (1)
This can result in something as small as one customer choosing your competitor over you because of something they found in the search results, to something as large-scale as a global boycott of your brand.
The internet has seen the rise and fall of many individuals or corporations. People have lost their jobs over inappropriate tweets. Restaurants have crumbled due to their inability to handle customer reviews. Major international brands have closed stores and lost valuable partnerships due to poor brand reputation management.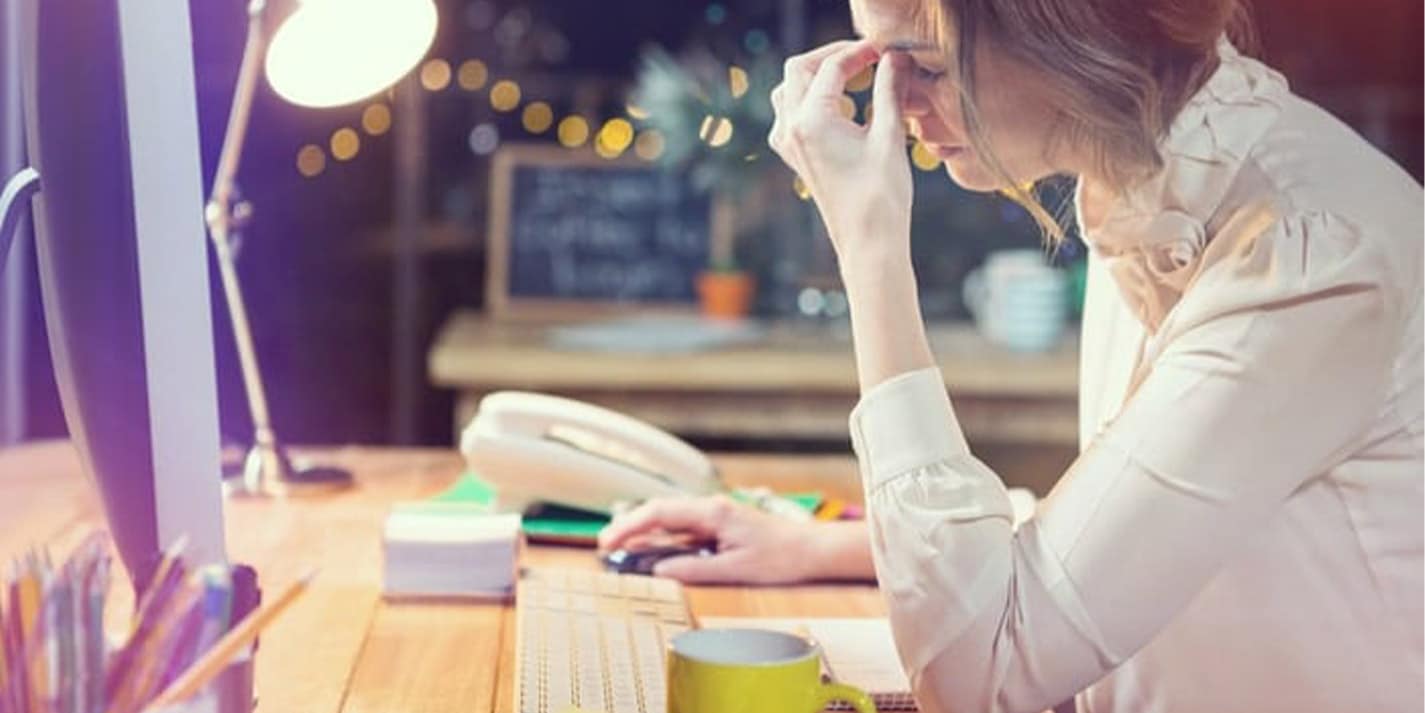 It only takes one big misstep to encourage outrage, and permanently damage your companies reputation.
The opposite is, of course, true. A good reputation will boost your popularity and help you engage with your customers unlike never before. Even a one-star increase on your Yelp page can mean up to 9% additional revenue. (1)
The bottom line is that, with the right reputation management strategy, you can protect yourself against damaging crises and build credibility and trust with your consumer base.


Want to see more about Weave?
9 out of 10 people check online reviews before choosing a business
Weave helps you easily collect and monitor reviews on Google and Facebook. These reviews can be some of the best marketing for your business.

Schedule Demo
What Is Online Business Reputation Management?
Online reputation management is a combination of techniques and strategies that positively influence the online perception of your business. Some facets of online reputation management include social media, online community engagement, and the search results for your business.
How Business Reputation Management Benefits You AND Your Customers
It's no secret, a great reputation online does wonders for business, here's why:
Business Reputation Management Increases Transparency and Trust
To say that consumers value transparency is an understatement. Your customers want to trust your business, but they can only do so if you are honest, open, and communicative. Transparency demonstrates that you are willing to be vulnerable, accept criticism, and learn from your mistakes.
If you can demonstrate real accountability when things go wrong, if you address your customers' most pressing questions and concerns, if you show that you care about your customers and not just your image, people will be more likely to do business with you.
You Have More Control Even When Customers Aren't Happy
Businesses are run by human beings, and it is the nature of human beings to make mistakes. Most of the time, those mistakes are small and don't impact your business in any significant way. Sometimes, however, those mistakes can be big, or a small mistake can grow and grow until it reaches a big audience).
When that happens, brand reputation management is your first defense. When there's a negative conversation about your brand, you can join in on that conversation to defend yourself, clarify information, or make amends. You have much more control and can shape customer perception at the moment when it matters the most.
Reach New Customers & Strengthen Your Relationship With Existing Ones
When prospective customers search for your business on Google, they're going to see more than just your website; they might see a review from an industry influencer, a comparison article between you and your competitor, or some Yelp reviews. If all (or most) of those search results are positive, that could be the tipping point that converts that person into an actual customer.
The customer journey often begins and ends at an online search. Make sure that your online perception is a positive one.
The Biggest Myths In Reputation Management
There are many myths and misconceptions about reputation management, especially for small to medium business owners. Here we address some of the most common hesitations about ORM.
Only Big Or International Brands Need Online Reputation Management
Even a local business can get international media coverage due to the viral and global nature of the internet. Plus, online reputation management is more than just hiring a reputation management company to do damage control. It's also about collecting and managing online reviews. A high star rating can seriously boost a small business' profile. Using a review software like Weave can be a tremendous help in managing your online reputation.
Online Reputation Management Is Difficult And Not Worth The Time
While we outline many techniques and strategies in this guide, online reputation management doesn't have to be as confusing or as challenging as you think. In fact, a small to medium business can spend as little as a couple of hours a week and still effectively manage their online reputation without hiring a reputation management company.
To make it even easier, you can use a review and reputation management software like Weave. Weave can automate a lot of the processes, such as review collection to save you even more time. Weave even has a new feature called Response Assistant. Weave's Response Assistant helps reduce the time it takes to respond to patient reviews by creating custom, relevant responses to patient reviews by using generative AI technology, (learn more about Weave's Response Assistant here).
Online Reputation Management Is Expensive
Contrary to popular belief, you don't have to hire a social media consultant or digital marketing agency to have a solid online reputation management strategy. Even small businesses with a limited budget can do an effective job. Practicing kindness, compassion, and good listening with your customers is the most important thing—and it's absolutely free.
Reputation Management 101
In this section, we'll cover the basic concepts of online reputation management.
Where You Can Monitor Your Online Reputation
Before you get into online reputation management, first you need to know what makes up your "online reputation". What makes this difficult for most beginners is that your online reputation can be spread across different platforms, and it's hard to keep track. Below are some of the platforms you need to monitor as a business.
Social Media
Whether your target market skews older or more millennial/Gen Z, your customers are on social media. Customers can reach out to your brand on Twitter for support, leave a rating on your Facebook business page, and share their thoughts about you on Instagram. With huge social media platforms being home to millions or even of billions of users—all of whom will be able to see and join in on the conversation—neglecting social media is not an option.
Forums
Forums are often thought of like the older "sibling" of social media. Forums operate a little bit differently than the likes of Facebook or Twitter. Some forum sites, like Reddit, are incredibly popular. Others, like a niche or industry-specific ones, are targeted to a smaller yet very passionate subset of the internet.
Reddit has a tight-knit user base and will often talk bluntly about their experience with online services. A good review from Reddit is generally a trusted source for other 'Redditors'.
Generally, forums have a smaller reach than social media, but that doesn't mean you can discount their influence. The nature of forums is that they promote discussion, and they can be a hub for information. Fitness forums, tech forums, or car forums (for example) get thousands of hits a day from people seeking out advice and recommendations from people in their communities.
Forums are a great place to interact with your customers, learn more about their perception of you, and gain insight into their interests and needs.
News Sites
Features from established newspapers/journals (think The New York Times or The Washington Post) are a double-edged sword. On the one hand, that's the kind of publicity that most small businesses can only dream about.
On the other hand, negative coverage can be difficult, if not impossible, to counter. Whether positive or negative, how a news site frames you will have a huge impact on how customers perceive you months or even years down the line.
Blogs
Most blogs won't have the same reach as a news/feature site, but the right blog can be even more powerful. Blogs still get a lot of traffic within their target market because they've established themselves as authorities within their communities.
Although niche, large blogs are very authoritative sources of information on business services.
If there is an industry-specific blog that's popular within your niche (such as Pitchfork is for music or TechCrunch for technology/gadgets), then getting a favorable feature from them can significantly change how their readers—your actual target market—perceive you or your product/service.
Review Sites
A huge part of online reputation management is your rating: a quantifiable, measurable number that reflects the collective perception of your brand. If you have a Facebook business page, a listing on Yelp, or can be found on Google My Business, you're probably already aware of the impact and significance of review sites with your online reputation.
Most people consider online reviews before purchasing a product or patronizing a business. Since your customers can weigh in on your business—and go into detail about their experience with you—online reviews are one of the most trusted sources of information about your brand. In fact, according to surveys, a good review from a stranger is almost as good as a recommendation from a friend. (2)
A business with a 5-star rating with hundreds of reviews is naturally going to be more trusted than a business with a lower rating or no rating at all. Positive online reviews could convince customers who are on the fence, while a negative review could dissuade potential customers from buying your goods/services.
What Online Reputation Management Involves
One of the biggest mistakes most small businesses make when DIY-ing their reputation management strategies is not taking a multi-faceted approach. You need to support your online reputation in different ways to get the best results. Below are some of the most important elements of any reputation management plan.
Media Monitoring/Listening
Monitor the conversations around your brand on Facebook, Twitter, Instagram, LinkedIn, and other social media networks. Take content from all around the internet, including news sites and blogs. Get a bigger picture of how people really feel your brand and find out if there are any problems you need to address.
To make the most out of media listening, be proactive and do it regularly—not just when a crisis is already unfolding. Check industry and consumer sentiment at least once or twice a week. Better yet, set up an alert to get notifications whenever your brand is mentioned online.
Manage And Collection Of Online Reviews
As we've previously established, online reviews are a huge part of online reputation management. Whenever a new review is posted to your Facebook, Yelp, or other profiles, take the time to read through it and respond. Encourage your existing customers to leave you a review.
You can do this on your own, or use a review software/reputation management system to automate some of these processes, giving you more time to focus on actually running your business.
Using Search Engine Optimization To Influence Your Online Reputation
Search engine optimization is the catch-all term for anything you do to boost your ranking when people search for your business name or other related search terms. SEO is critical in boosting your visibility, but it can also be used to influence your online reputation. By getting positive content to rank higher than negative content, you can minimize the impact of a bad review or unfavorable coverage. (3)
SEO covers a wide range of practices, such as creating good content, establishing and claiming your business directory pages, and building quality backlinks to your website.
Conclusion
Online reputation management isn't about burying negative feedback or presenting a (fake) image of perfection to your customers; it's about accurate, fair representation and giving you a chance to hold yourself accountable for your business' mistakes.
Reputation management isn't about trying to 'bury' negative feedback. It's about helping to maintain an accurate and positive customer perception.
When you deal with issues as they arise, it makes you a better and more trusted company.
You don't need a big budget or a dedicated team for online reputation management. It's something you can do at home, using tools and resources available online.
However, there are options for you if you want something more powerful, more professional, and more convenient. Online reputation management systems like Weave do most of the heavy lifting for you, leaving you free to run and grow your business.
Frequently Asked Questions
What does a reputation manager do?
A reputation manager is responsible for managing and responding to discussions involving a company online. This includes review sites, forums, websites and more.
Why is reputation management important?
Without proper reputation management, it is easy for discussions about a company to get out of hand. Business reputations can be tarnished within moments without reputation management.
How much does reputation management cost?
The cost of reputation management can vary widely depending on what a company needs. Reputation management can be anything from software that automatically monitors sites online to a full-time employee.
What is reputation analysis?
Reputation analysis is the process of gathering information about a company or a person's online reputation.
Resources
https://www.forbes.com/sites/ryanerskine/2017/09/19/20-online-reputation-statistics-that-every-business-owner-needs-to-know/#491f01cdcc5c
http://themagnetoeffect.com/84-percent-of-people-trust-online-reviews-as-much-as-friends/
https://moz.com/blog/reputation-management-seo-6-advanced-tactics