One of the keys to success at Weave is ensuring that our complete business toolbox benefits three different groups simultaneously: business owners, their employees, and their customers.
We understand that, much like good communication networks, successful businesses are fully integrated. They bring together all their disparate parts to yield positive gains for bosses, workers, and clients.
Weave Payments is yet another tool for ensuring that all the groups running and frequenting a business see improvements in their experience. It's a complete payment platform that significantly reduces outstanding balances.
We commissioned an independent market research firm to survey a random sample of 380 small business customers and 350 small business owners in order to understand their behaviors and perceptions regarding payment options.
Our biggest takeaway from the study is that businesses increase their profits by 29% through adding payment options. By including a text by phone option, allowing for a wide range of plastic and digital payments, and cutting credit card processing fees, Weave Payments helps business owners improve their revenue stream.
Weave Payments doesn't only benefit business owners. It's an employee and customer favorite as well. This blog post shows how three different aspects of Weave Payments have made it a favorite business tool for both customers and employees.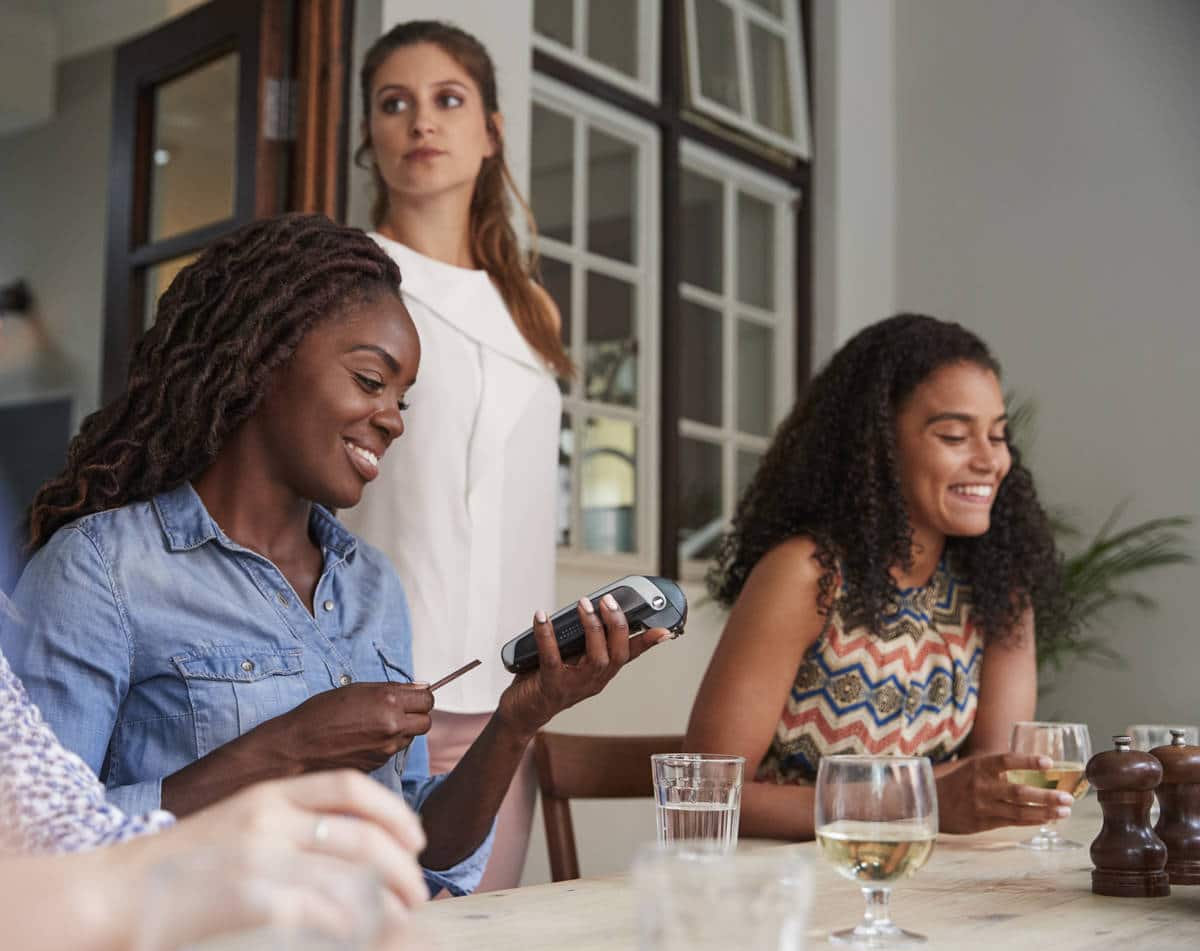 Payment Processing: Reducing Credit Card Fees
One of the most revealing statistics gathered in our survey is that half of small businesses don't know what their credit card processing fees are. There are various fees associated with credit card processing that change according to card brands and types, the industries involved, and how the cards are processed.
Unfortunately, 27% of small business owners pass these fees on to their clients. Additionally, 90% of all credit card invoices are processed manually. These statistics suggest that the brunt of credit card processing is born by customers and employees.
When businesses impose credit card processing fees on their clients, they end up alienating them. Our research shows that 71% of customers don't want to frequent businesses that charge credit card fees.
Weave Payments offers competitive meet or beat payment processing at one flat rate. This minimizes the cost of processing not only for businesses, but for the customers they serve. Customers prefer our platform because it saves them money and allows them to continue frequenting their favorite businesses without worrying about processing fees.


Want to see how Weave can help you?
Weave Helps Streamline Business Communication
"Amazing technology has simplified our patient communication immensely! We are fairly new and can't wait to learn even more Weave features... customer service and tech support is SPOT ON and can't be beat! " - The Eye Station

Schedule Demo
Reducing processing fees through a single rate also makes work considerably easier for administrative teams. They don't have to deal with the random processing fees for every single invoice. They don't have to worry about upfront, monthly, or hidden fees either.
With Weave Payments, employees can focus on providing better care to their customers. One flat credit card processing fee without the usual mystery rates makes payments quick and easy, giving workers more time to devote to clients.
Payment Types: Giving People Options
Businesses don't only have to overcome the obstacle of credit card processing fees. They also have to accommodate multiple payment options. However, only 16% of small businesses accept more than three forms of payment.
Small businesses may choose to accept a limited number of payment types because they don't want to take on all of the various costs associated with them. Luckily, Weave Payments takes this consideration out of the picture. So, business owners should aim to provide as many different payment options as possible.
Why? Because 41% of customers avoid businesses that don't accept the right payment type. Like credit card processing fees, a lack of payment options threatens customer loyalty.
Weave Payments is a customer favorite because it accepts most major card brands (Visa, American Express, Discover, MasterCard), card types (credit, debit, HAS/FSA, prepaid), and mobile/browser wallets (Apple Pay, Google Pay, Microsoft Pay, Samsung Pay). This array of payment options keeps modern consumers happy, as most of them are gradually transitioning to a world of plastic and digital payments rather than cash and checks.
Additionally, our integration with Sunbit helps you drive more business by letting customers pay for care or services over time with Buy Now, Pay-over-time financing options.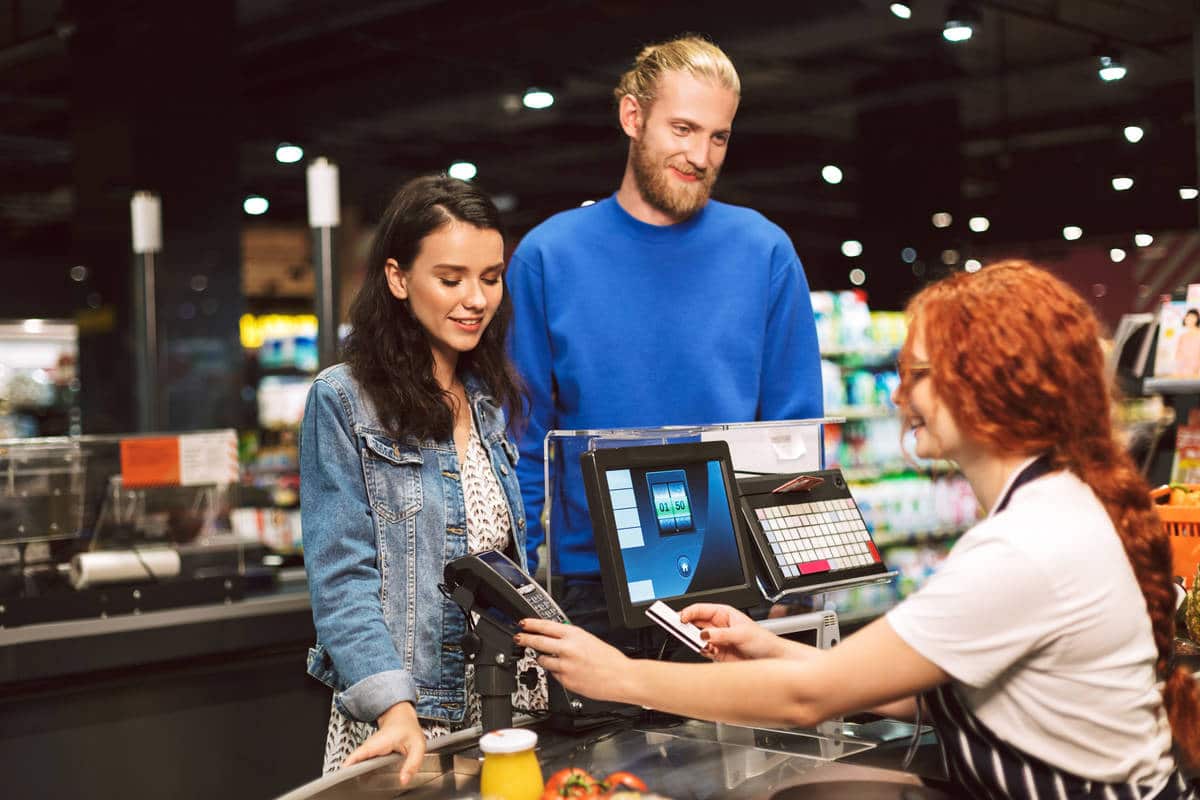 Employees also appreciate the convenience of Weave Payments. They feel more able to serve their customers when they know their employer accepts a broad range of payment options. They no longer have to worry about scaring customers away by telling them they can't take their card or mobile payment.
Text to Pay: Simplifying the Process
Another payment option beyond cash, check, cards, and mobile wallets is payment by text. This option is one of the most innovative features offered through Weave Payments. Once businesses realize how much it simplifies their payment processing, they wonder how they ever survived without it.
Texting has become universal in the last fifteen or twenty years. The data we've collected backs up this casual observation. 35% of customers are interested in paying with a text. For customers under the age of 35, these numbers nearly double: 62% of them want a text payment option.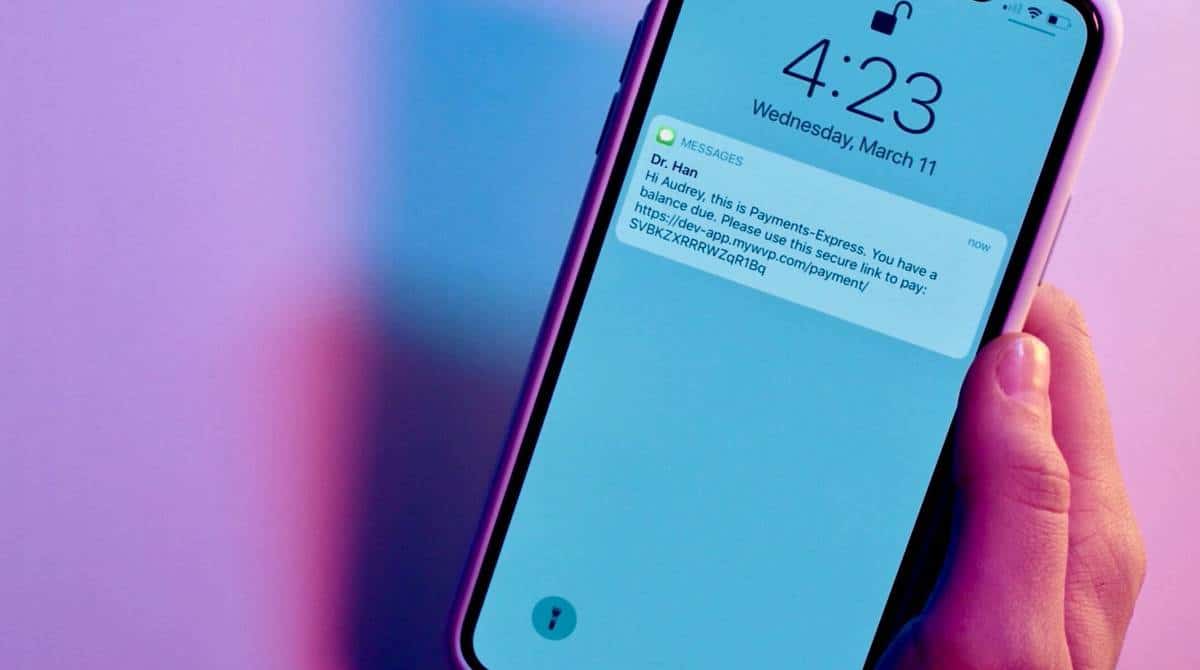 When businesses provide this new payment option, it quickly becomes a hit with their clients. Once a business has their credit card or digital wallet information, they can choose to pay by text for all their visits. This option cuts down on time spent at the front desk and prevents the user error that comes from manual processing.
Text to Pay is a favorite among employees as well. They benefit from a text option by not having to spend their time running credit cards or scanning phones. They simply send a text to customers following an appointment and ask for payment, without the stress of other collections.
Weave Payments: A Customer and Employee Favorite
In short, Weave Payments simplifies transactions by reducing credit card fees, providing more payment options, and introducing Text to Pay. These features make Weave Payments a favorite tool of both small business office staff and clients.
If you and your team would like to learn more about Weave Payments, please contact us about setting up your free demo.