Whether you are a consumer or a business owner, chances are high that you interact with merchant services on a daily basis.  Merchant services make paying for goods and services far more convenient for all parties involved on either end of the transaction. Weave's payment processing solutions for merchant services are among the best of the best when it comes to payment processing solutions.
Who benefits from merchant services and payment processing?
As a business, if you process and accept credit cards, you are likely using a merchant account.  The capabilities of available through a merchant account and its merchant services vary according to the needs and the industry of your business.
Customers love convenience, and those same customers are rapidly adopting new technologies, from newer credit cards to digital payments to other processing solutions. Small businesses that don't only accept credit cards, but also include the acceptance of NFC technology, Apple Pay, Google Pay, Microsoft Pay and other virtual "wallets," are staying ahead of the curve and keeping customers happy. Convenient payment processing solutions are a benefit to your customers, and can even be a competitive advantage for a small business, its merchant account, and its merchant services.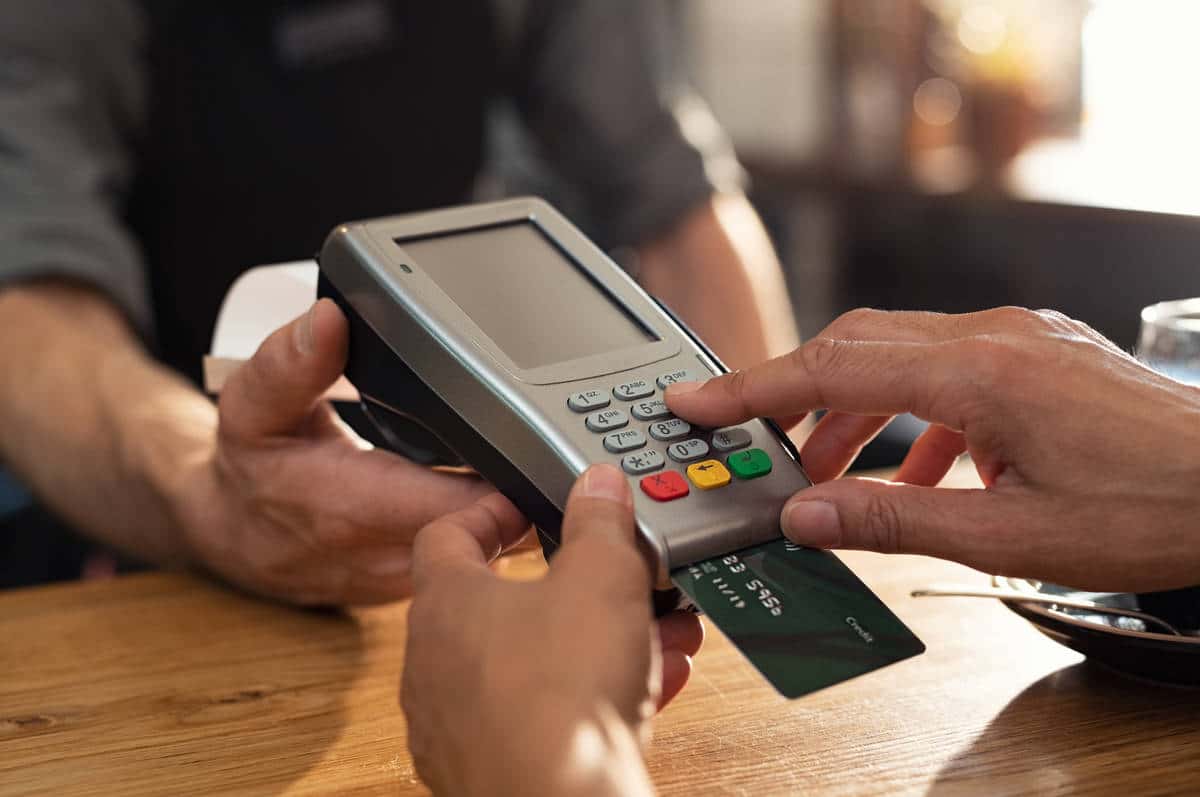 Expected fees for merchant services and payment processing
Finding a great merchant account with a merchant services company involves finding the right fee schedule and the right customer experience. Ask yourself, will this be more convenient for my customers? If so, how much of an impact will an improved merchant account and merchant services make on your small business? As we said before, consumers today love convenience, so make sure to take that into account when selecting the ideal merchant account and merchant services provider for your business.
Weave customers love Weave Payments because we have no upfront, hidden, or monthly recurring fees and accept credit cards from all major credit card companies. Weave Payments was created to provide the best merchant services and payment processing solutions possible. Our main goal is to offer seamless and transparent payment processing solutions and merchant services to you. We provide a competitive flat-rate pricing structure to eliminate pricing discussions around how your office accepts credit cards and to make your life that much simpler. During the sales process, we will do our best to match your existing rate for credit card processing and even save you money in some instances, all while supporting your customers with amazing processing solutions and cutting-edge merchant services.


Want to see how Weave can help you?
Weave Helps Streamline Business Communication
"Amazing technology has simplified our patient communication immensely! We are fairly new and can't wait to learn even more Weave features... customer service and tech support is SPOT ON and can't be beat! " - The Eye Station

Schedule Demo
What should you be looking for from a merchant services provider?
What should you look for when choosing the best payment processing solutions and merchant services for your small business? Do you ever have to call your patients or customers to remind them to make a payment? Or have you had a patient or customer who was running late, and didn't have time to stand in line at a busy office waiting to use the payment terminal? The right merchant account and merchant services can be very helpful in these instances, especially when you choose a merchant account with a provider who focuses on offering convenient credit card and payment processing solutions to your customers. You want merchant services that are easy, fast, secure, transparent and personalized. In short, you want Weave Payments.
Find a platform that speeds up merchant services
Traditional invoicing for merchant services can take up to 25-30 days. It also requires printing, envelopes, stamps, and employee time, which costs about $12-$30 per invoice. Weave's robust Text to Pay feature is incredibly easy to use and takes the hassle out of merchant services and credit card processing, allowing the employee time to focus on other office tasks besides checking fees for credit cards and the status of your merchant account.
Instead of chasing down customers to pay their bills, simply open the payments icon, find the customer's name, and send their invoice via text with a personalized message, using a secure link to request payment. Text to Pay helps your office collect payments on the same day of the service, within a few seconds, with absolutely no paperwork. If you are going to accept credit cards, consider the time that it takes to get paid by the merchant services provider through your merchant account as well.¹ Faster collection when you accept credit cards means better cash flow and sustained business growth. Text to Pay can also be used to support HIPAA-compliant communications for medical office merchant services.  This convenience is just one of the payment processing solutions for when you accept credit cards that you should expect from your merchant account through your merchant services provider.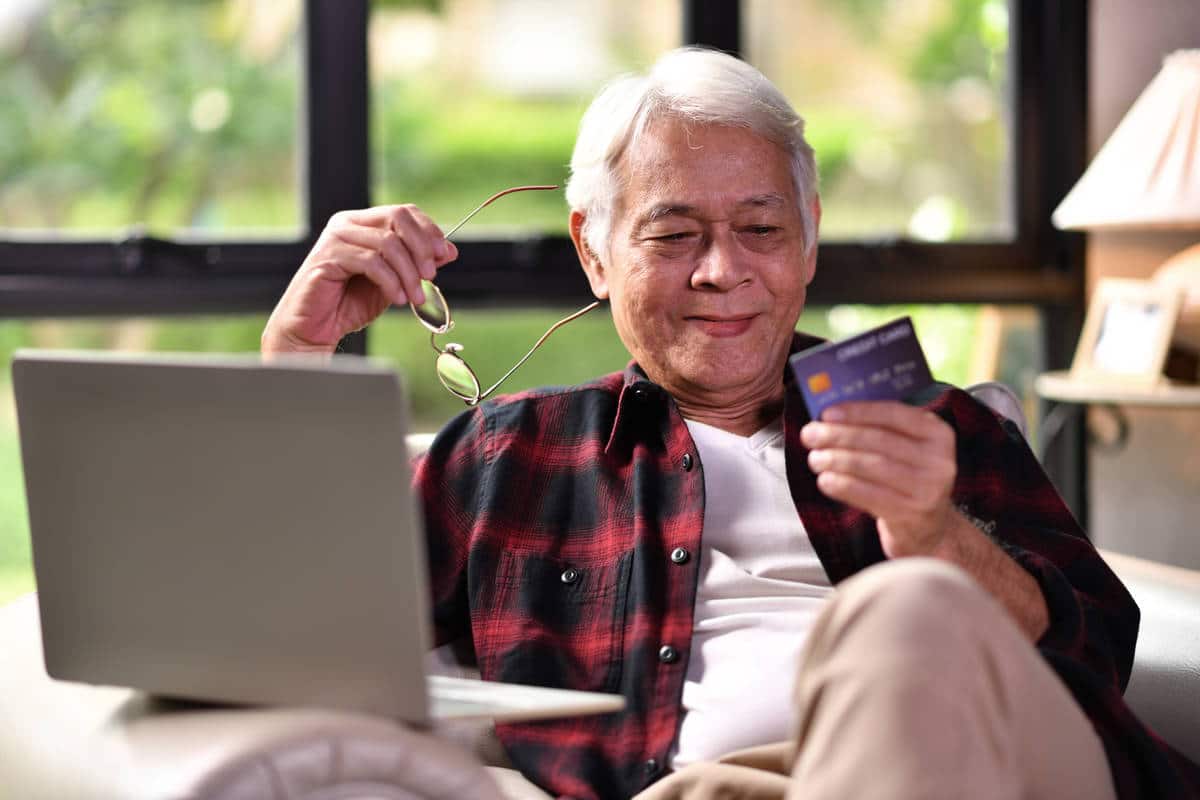 Have you ever been standing at your dentist's office reception desk ready to pay only to realize that you forgot your wallet and credit cards? Weave has you covered. Weave Payments lets you accept credit cards from all major brands as well as digital wallets. In addition, small businesses can send a simple text to any customer to collect a payment, even if they don't have any other form of accepting payments. This option makes merchant services and payment processing easy for you and your customers.
Besides Text To Pay and the physical in-office terminals, Weave Payments offers a virtual terminal payment tool that enables merchant services to process credit cards and other payments without the physical presence of credit cards or customers by manually inputting customer information online. For example, if a client wants to make a credit card payment over the phone, the business can collect the customer's information, including their bank account number, and process it just using a computer connected to the internet to log into a website or merchant account. This processing solution is just one of the features making merchant services with Weave a no-brainer.
Branding for your payments
The right merchant services and merchant account can provide major value to businesses that are trying to build their brand. If a company is going to be consistent with its branding efforts, it must do so in every interaction with the customer, including merchant services and payment processing. Branding presents your company in a professional way and customers are more likely to feel comfortable using your merchant services and spending their hard-earned money with you when they can associate your business with a quality brand.
Furthermore, branding helps customers recognize your business. With Weave Payments, businesses can customize customer or patient invoices, receipts and payment page with the company's billing information, name and logo. Making a payment is a memorable activity for a customer, so bring your brand to their attention with modern payment processing solutions. Studies show that patients who are satisfied with merchant services and payment processing (or the last step of a customer transaction) are more likely to pay medical bills in full, return for future services, and to recommend your office.
Transparency and merchant services
Transparency is a key part of any merchant services because it can result in well-earned trust and confidence. Do your merchant services provider and merchant account offer the quality of service you are expecting? Whichever merchant services provider you choose, ensure that they explain specifically when and how you will be charged to accept credit cards, the length of the contract, cancellation terms, and early termination fees so that there are no unexplained surprise charges on your merchant services statement.
Weave Payments is contract-free and has no early termination fees because we want our customers to find the best payment  processing and merchant services solution for their needs. We understand apprehension in committing to merchant services that you haven't experienced yet.
Security and merchant services
Security is equally as important when considering the best merchant services provider for your business. For example, if you provide online payment processing, it's critical to choose a provider that uses a secure method, utilizing encryption when running credit cards. This method is the best way to provide a high level of merchant services security to your online customers when you accept credit cards or use other processing solutions.
Reliable customer support for merchant services
Getting familiar with your new payment processing and merchant services may not happen overnight. To avoid being left in the dark after the sale, pick a merchant services provider and merchant account that will be available to answer your questions about credit cards and digital payments for free. Weave Payments has a dedicated US-based live customer service team here to assist you.  Call email or chat with us anytime without paying an extra dime for merchant services.
Here's how our clients feel about our customer service:
"Weave support feels like an extension of our office. It's very easy to get help or answers to questions within minutes. Weave has allowed our office to be more efficient and on top of modern communication with our patients." -David M Coppola, DDS
Weave, an all-in-one tool for communication and payment processing solutions
Weave can handle all your credit card processing and merchant services, from the first phone call to the final payment, with its unique integration of hardware and software solutions. It's a complete toolbox for small to medium businesses, bringing all of your critical system needs under one umbrella. If you're already a Weave customer, Weave Payments is a core feature for all your merchant services that will simply be offered to you at no extra charge.
Now that you are equipped with the information you need in choosing the right merchant services for your small or medium-sized business, we hope that you find one that will be the right fit for you. Watch a free demo from Weave to see our payments platform in action.