When a patient walks into your medical practice, they first interact with staff at the front desk, then a nurse or two, and finally, the doctor themselves. At every step, it's critical to keep patient satisfaction top-of-mind so every person you serve leaves with a good impression of your office.
Healthcare providers and systems know few things are more important than a satisfied patient. Focusing on service quality is key to a positive patient experience, and it can help health systems achieve improved patient retention and better clinical outcomes.
Understanding Patient Satisfaction
Patient satisfaction in the healthcare system refers to how satisfied patients are with quality of care, communication, and convenience before, during, and after their appointment. You may have heard "patient satisfaction" referred to as "patient experience," but these terms don't quite mean the same thing.
Patient satisfaction refers to whether a patient's expectations during their appointment were met. Patient experience, on the other hand, refers to what should have happened during an appointment and whether those things took place.
Patient satisfaction, as a medical standard, has existed for nearly 40 years. Its origins date back to 1985, when the Press Ganey company began applying reliable survey design to healthcare. As Press Ganey's reputation grew, hospitals began to realize the importance of quantifying, tracking, and comparing patient satisfaction reviews for the level of care they received.
In 2002, the Agency for Healthcare Research and Quality (AHRQ) and the Centers for Medicare and Medicaid Services (CMMS) developed the Hospital Consumer Assessment of Healthcare Providers and Systems (HCAHPS) Survey, which was the first national standardized survey of patients' perspectives on hospital care.
The Impact of Patient Satisfaction on Healthcare Practices
Many healthcare facilities say improving patient satisfaction is one of their top three priorities, and for good reason. According to a study published in the Journal of Cutaneous and Aesthetic Surgery, increased patient satisfaction correlated with patient retention rates. Happy patients are more likely to return and recommend a health system to others.
Poor patient satisfaction, on the other hand, can lead to unacceptable clinical outcomes and a bad patient experience. For instance, if patients are unhappy with how a nurse treats them during their appointment, they will likely leave a bad review and may even switch to another practice.
Patient satisfaction is also a critical factor in a practice's bottom line. Many practices base physician bonuses on the results of patient surveys as well.
Patient experience is directly tied to how much reimbursement a hospital environment receives. Under the 2016 CMS Hospital Value-Based Purchasing (VBS) Program, a percentage of a hospital's Medicare reimbursements (presently 2%) is withheld. Those withholdings are redistributed based on the Total Performance Scores (TPS) that hospitals earn annually. If the results of patient experience surveys are poor, the hospital could earn less than the amount originally withheld.
Satisfaction ratings can also be a good indicator of patient protection and patient adherence to a plan of care. If a patient is dissatisfied with their care, for example, they may be less likely to comply with their treatment plan. Practices with poor adherence to care plans may need to implement quality improvement for patient experience measures.
Looking for more ways to retain patients? Watch our webinar on 5 Ways to Increase Patient Retention: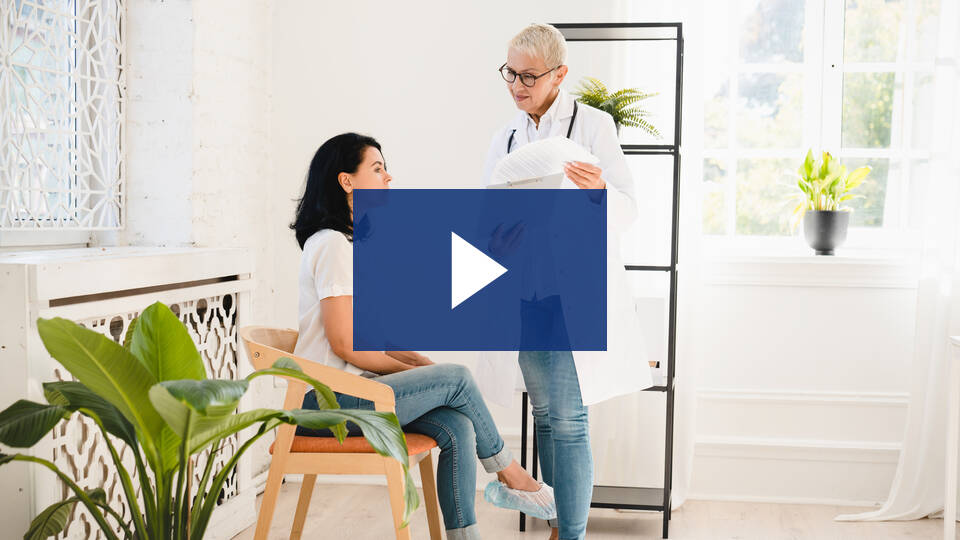 The Discrepancy Between Patient Satisfaction and Quality of Care
Patient satisfaction and patient experience do not always correlate with good quality of care levels. 
Just because someone rates a hospital highly on a patient experience survey doesn't mean they received excellent patient care. On the flip side, patients who received good care quality may not always rate a practice highly. Why is this so?
Patients expect nurses and doctors to be friendly, but a good bedside demeanor doesn't necessarily mean the patient receives the best care. Interacting with a cheerful nurse may certainly brighten a patient's day. However, if that nurse gives the wrong vaccine or fails to tell the patient how to use their medication, that patient has not received quality care.
Conversely, healthcare providers can give excellent patient-centered care, but if patients perceive their doctors as gruff and unfriendly, they may rate the hospital poorly.
Measuring Patient Satisfaction: Methods and Tools
We've already mentioned HCAHPS and how it measures patient experience in a healthcare setting. This survey is randomly provided to adult patients between 48 hours and six weeks after their discharge.
HCAHPS covers 21 patient perspectives on care, as well as patient rating items across nine topics:
Communication with nurses

Communication with doctors

Communication about medicines

Responsiveness of staff

Pain management

Cleanliness of the environment

Quietness of the environment

Discharge instructions

Transitions of care
HCAHPS is a helpful tool to assess patient experience, but it is not entirely focused on patient satisfaction. This is because the survey asks "how often" patients experienced an aspect of care rather than whether they were satisfied with their care.
If you would like to collect different satisfaction ratings, you may want to use other surveys from the Consumer Assessment of Healthcare Providers and Systems. CAHPS has surveys that cover the following:
Patient experience with medical care providers (clinicians and groups, hospice, home care, and surgical care)

Patient experience with condition-specific care (cancer and mental health)

Experience with health and dental plans

Experience with facility-based care (hospitals, nursing homes, in-center hemodialysis, and outpatient and ambulatory surgery)
Online reviews are an informal but valuable way to measure satisfaction with care. Nearly 72% of people use online reviews as their first step in finding a new doctor, and 89% trust reviews as much as personal recommendations.
Strategies To Enhance Patient Satisfaction
If your satisfaction scores aren't as high as you'd like, try the following strategies to help your practice improve them:
Ensure all providers and staff in your office know how to communicate with patients effectively. Front desk staff should be friendly and pleasant when checking patients in and out. Nurses and doctors must communicate what patients can expect at their appointments.

Ask open-ended questions at appointments to learn what patients hope to achieve during their visit.

Provide personalized care experiences tailored to each patient. Allow patients to share in the decision-making process and provide adequate options for care when possible.

Discuss pain management when necessary and instruct patients on how to use their pain medication properly.

Arrive to every appointment on time, and if you're running late, instruct staff to inform patients as to when they can expect you.

Maintain a clean office. This includes your waiting room, restrooms, hallways, exam rooms, and lab area.

Ensure your attire and overall appearance are neat, clean, and professional.
You should also consider using technology to support your patient satisfaction, such as Weave's online appointment scheduling tool, to help your practice streamline patient interactions.
Learn How Weave Can Help You Achieve Higher Patient Satisfaction Scores
Managing patient satisfaction and meeting expectations can be a challenge for even the most seasoned healthcare providers. To achieve stellar satisfaction reviews, you'll have to adapt and innovate your approach to care continually.
Want to learn more about how your practice can improve patient satisfaction? We invite you to try Weave! Book your free demo or call (833) 572-2139 to learn more.
Want to see
more about
Weave?
9 out of 10 people check online reviews before choosing a business
Weave helps you easily collect and monitor reviews on Google and Facebook. These reviews can be some of the best marketing for your business.
Schedule Demo