Plastic surgery can help your customers look and feel like a million bucks. Unfortunately, most insurance companies don't cover cosmetic surgery, such as a nose job (rhinoplasty) or breast augmentation. A plastic surgery procedure can cost more than the average used car, and many customers can't afford to cover the entire cost upfront.
Offering financing options with low monthly payments can be an excellent way to get budget-conscious customers in the door. Here's how to offer an in-house financing option for your practice's elective procedures.
Understanding In-House Financing for Plastic Surgery
In-house financing, as the name suggests, is a financing plan handled by a practice rather than a third party. With third-party lenders, customers get financing for their plastic surgery procedures from a lending institution, such as a bank. If a plastic surgery practice can offer financing options of its own, customers can go directly through the clinic instead of relying on a third party.
Offering special financing options and a wide array of payment plans comes with a few pros and cons that board-certified plastic surgeons must consider. A few benefits include:
Having a financing program with flexible monthly payment options can help you reach patients with bad credit. This can help customers pay for the cosmetic procedures they want, such as breast augmentations, even if they can't pass a credit check at a traditional lending institution.

Offering plastic surgery financing options with a low monthly payment can ease some of the sticker shock that comes with cosmetic surgery from a board-certified plastic surgeon.

Providing several options for customers to pay for procedures can do wonders for the reputation of your plastic surgery company. Unlike other clinics with reputations for nickel-and-diming customers, patients will view you as affordable.

You won't have to worry about making the payment for costly fees charged by third-party financing institutions.
The main drawback your company will run into with in-house financing options is the risk of non-payment. If customers have poor credit scores and can't afford to pay the interest rates on their credit card or other loans, they may struggle to make the monthly payments for cosmetic surgery.
However, your office can avoid such problems by performing a credit check on all applicants who apply for financing.
Why You Should Offer In-House Financing for Plastic Surgery Patients
Have you ever had a customer show interest in a procedure and even schedule an appointment, only to cancel the surgery because they can't afford to pay with cash or a credit card? Losing a potential source of revenue can sting, and if too many would-be customers flee from your practice, you might eventually need to close down entirely.
This is why offering credit and financing programs for your services is a smart choice. By making financing and payment more accessible, you'll be able to attract more customers and schedule more procedures than you were able to before.
Want to see more ways to grow your practice? Check out our webinar: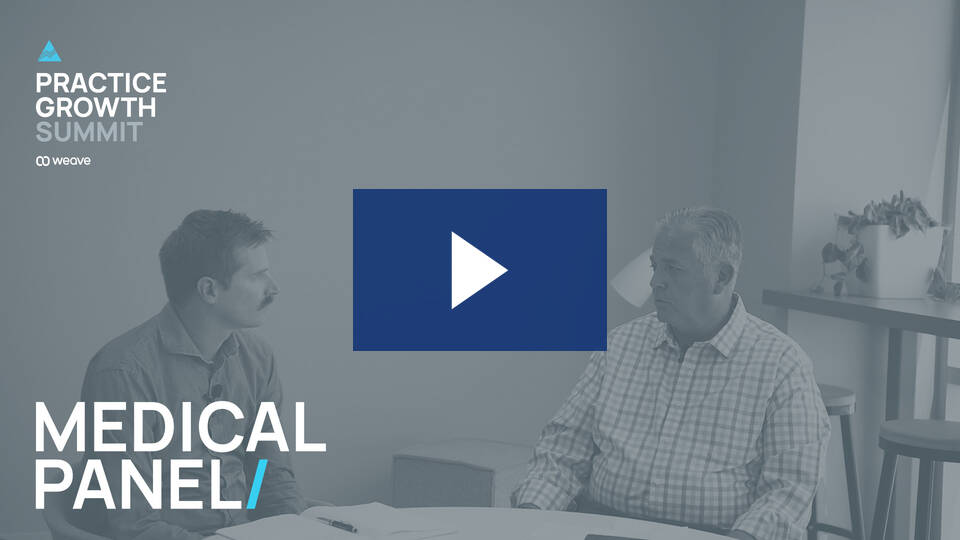 Odds are good that your competitors already offer flexible financing and payment options for their services. If your office doesn't offer credit options, you could be losing customers to practices that do. Offering a financing option with appealing interest rates is a great way to keep customers coming through your doors.
Offering your own loans and credit programs also puts you in complete control of the financing process. If a customer doesn't pay for a procedure, you can go to them directly rather than dealing with a third-party provider.
Tips for Implementing In-House Financing
One of the best ways to implement a financing and credit program is to study other lending programs. For instance, CareCredit offers short-term financing with no interest for up to 24 months on purchases of $200 or more. You may want to consider modeling your program after one such as this.
Other tips for implementing your own credit program at your office include the following:
Set clear eligibility criteria and be transparent with customers about requirements. For instance, if your office requires a minimum credit score, ensure customers know what that score is upfront. You should also tell customers if your program requires a hard credit pull, which could impact their credit score by several points.
Establish terms, including interest rates, down payment requirements, length of terms for payments, and late fees for missed payments. Figure out how you'll handle collections if a customer refuses to make payments toward their bill for services.
Train your staff on how to discuss credit with patients and answer questions about your credit program. You should also teach staff how to interact with customers respectfully. Many are sensitive about their financial situation and will likely bolt from your clinic (and leave a bad review) if a staff member treats them poorly.
Offer In-House Financing for Plastic Surgery With Weave
If you're unsure how to get started with in-house financing for plastic surgery, try Weave! Our billing and payments software gives customers multiple ways to pay, such as credit card, text-to-pay, buy now, and pay over time. Customers love the simplicity, and even better, 83% of practices that use Weave Payments get paid faster overall.
Ready to learn more about our convenient business management software for plastic surgeons? If so, reach out to Weave to schedule a demo today. To speak with a member of our sales department, call (833) 572-2139.
Want to see
more about
Weave?
83% of offices that use Weave Payments collect faster
Weave Payments is a full processing solution that empowers you to bill and collect more efficiently within Weave using patient-preferred payment methods.
Schedule Demo