Even with a winning idea, the best location, and a killer reputation management team; businesses still need a strong online presence to thrive in today's digital world. Over 627,000 new businesses open every year, which means thousands of new potential competitors.¹ You need to stand out, and developing your online image is one place to do that.
When trying to drum up internet popularity, most small business owners focus on the obvious. Posting on social media. Paying for online ads. Maybe hosting an Instagram contest or two.
But the real secret to a stronger online presence?
Online reviews.
Who knew that a star rating and some customer feedback could be so powerful?
In this guide, we'll teach you how to leverage online reviews for online reputation management, better customer service, and a better bottom line.
Why Online Reviews And Online Reputation Management Are So Important For Local Businesses
In the old days, most people thought of the internet as one place that's separate from the real world. But today, the internet is so integrated with our society that what happens on social media can greatly affect your offline life.
Being successful online can translate into real-world success. But the opposite is also true. Many people have lost jobs and many local businesses have failed because their missteps were made on social media sites like Google, Facebook, and Instagram. One tweet or post can make or break your business' image. Your online reputation is your reputation, period.
Think of the internet as word-of-mouth, but dialed up to 11 out of 10. The reach of the internet is wide—it's not just friends or family, it's the whole world.
Some individuals, like celebrities, social media personalities, or bloggers, have powerful voices that can create trends and influence purchasing decisions. But even "regular folks" can sway public opinion about your brand. If enough people chime in through online review sites that matter, social media posts, and blogs, they can create a conversation around your business that's more impactful than any ad or marketing campaign could be.
9 out of 10 people read online reviews before visiting or purchasing from a business.² If you have a high rating and dozens of positive reviews, it leaves more than a great impression. It builds trust, and trust is what steers more customers towards your business.
Neglecting your rating and online reviews could turn away a huge chunk of your potential customer base before they even have an experience with you. 94% of people say that they avoid local businesses with negative reviews. That's a lot of lost profit.
That doesn't mean you should fear negative reviews. In fact, it's quite the opposite. Customer reviews can help you pinpoint areas for improvement, as well as assure your customers that your ratings are objective, balanced, and definitely not fake. Plus, they give you an opportunity to respond and show that you truly care about the customer experience.
Managing your online reviews—and learning how to handle negative reviews—can spell the difference between success and failure.


Want to see more about Weave?
9 out of 10 people check online reviews before choosing a business
Weave helps you easily collect and monitor reviews on Google and Facebook. These reviews can be some of the best marketing for your business.

Schedule Demo
What Is Online Review Management?
Businesses used to be able to control their image using carefully thought out commercials or strategic ad placements. Save for major newsworthy scandals, most business' mistakes and missteps went largely unnoticed by the public.
But the days of traditional marketing are long gone, and the power has shifted to the consumers. They're more empowered than ever to share their customer experience and potentially influence others decisions as well.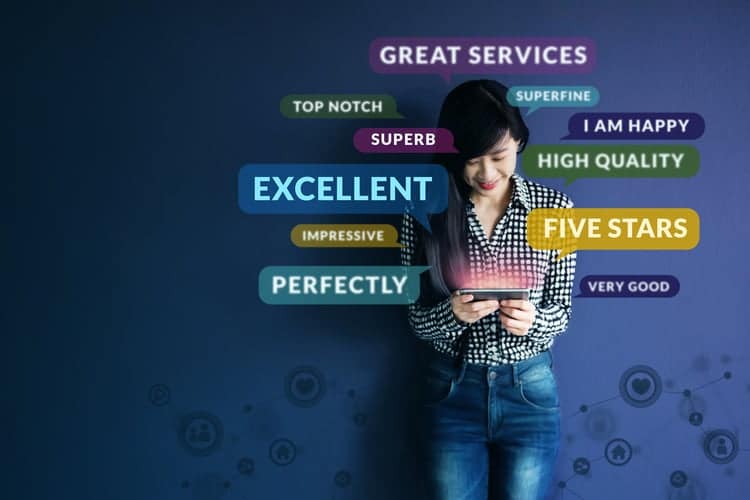 One of the biggest mistakes a business can make in 2019 is not having an online review management strategy in one place. Online reputation management helps your business collect, manage, and respond to customer reviews. The aim is to showcase your best qualities to potential customers, leverage customer feedback to improve your business, build trust, and get more positive reviews from your satisfied customers.
With online review management; you're in a better position to show gratitude to a happy customer, apologize to angry customers, gain insight into your company's shortcomings, clarify information to the public, and take down fake reviews that hurt your online reputation.
How Bad Reputation Management Can Hurt Your Business
Without online review management, you can make some damaging decisions that chip away at your integrity, transparency, and credibility as a business. Here are some of the reasons bad online reputation management is bad for business.
Customers Make Split-Second Decisions Based On Your Reviews
Think of the last time you bought something new or tried out a new restaurant. What was the first thing you did? If you're like the majority of people, you probably looked it up on the web, did some research, and read through online review sites.
Good online reviews most likely convinced you that it was worth a shot. Bad customer reviews probably made you think, "Nevermind, I'll try something else." And it probably took you less than a few minutes to come to that decision.
Now think of all the customers that research YOUR business. What's the impression they'll get? Is it good? Or are you potentially turning away dozens, hundreds, or even thousands of paying customers?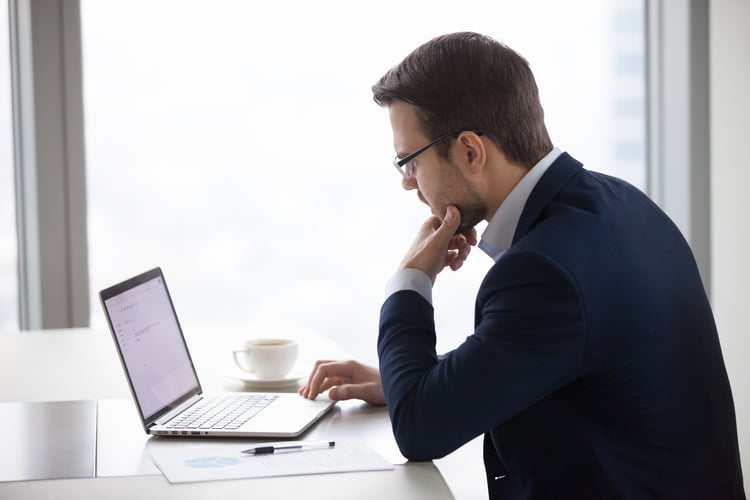 One Online Review Can Make An Impact…For Years
Left ignored, a negative review can influence customer decisions for a very long time. Low ratings and angry feedback that show up on the first page of search results can dissuade almost 30% of potential customers.
And it's not easy to get customer reviews removed or bumped down one place or more. In the time it takes to counter the bad online review, you could've lost a lot of credibility and trust. If you don't deal with it quickly and appropriately, it can snowball. Online reputation management helps you avoid and prepare for these scenarios so you can nip the crisis in the bud.
Top Talent Stays Away
Good business attracts good workers. But if most of the comments on your business from online review sites are negative, the right people (with the experience and skills you want) won't want to be associated with your brand.
Overwhelmingly bad online reviews usually speak to systemic problems like a weak product, bad review management practices, or shady operations. And that's not the kind of work environment that people are dying to be a part of.
On the other hand, a business with lots of good customer reviews obviously provides something of value. If you offer good products or services, people will want to come onboard and be a part of that customer experience.
You Don't Learn From Your Mistakes
Contrary to popular opinion, negative reviews aren't your enemy. Ignoring them completely means you miss out on an incredible opportunity to listen and adapt to your customers' wants and needs.
It's natural to feel protective of your business and shut out any kind of criticism. But you can gain some valuable insight into the parts of your business that need improving.
If you turn away from negative customer feedback, you put your business into an endless cycle of creating more unsatisfied customers reviews.
You Make Decisions That Harm Your Business
Without a good online reputation management strategy, you can be tempted into taking shortcuts during desperate times. Snapping back at unsatisfied customers, buying fake positive reviews, or disabling online reviews altogether can make you look even worse. Customers will think that you're uncaring at best, or deceptive and fraudulent at worst.
How Good Online Reputation Management Can Help Your Business
There are many ways in which good review management benefits your brand. From building trust to being prepared for PR disasters, here are just a few of the advantages of having a solid review management strategy.
Customers Trust You More
More than 70% of consumers say positive online reviews helped them trust a local business more. When you have multiple good responses from review sites that matter, customers will feel more sure of their decision to do business with you, even if they've never visited your establishment or bought your products.
Plus, being responsive to customer experience shows your more human side. It lets customers know that you're willing to listen to them and take customer satisfaction into account. Even that alone builds a lot of good will with skeptical consumers.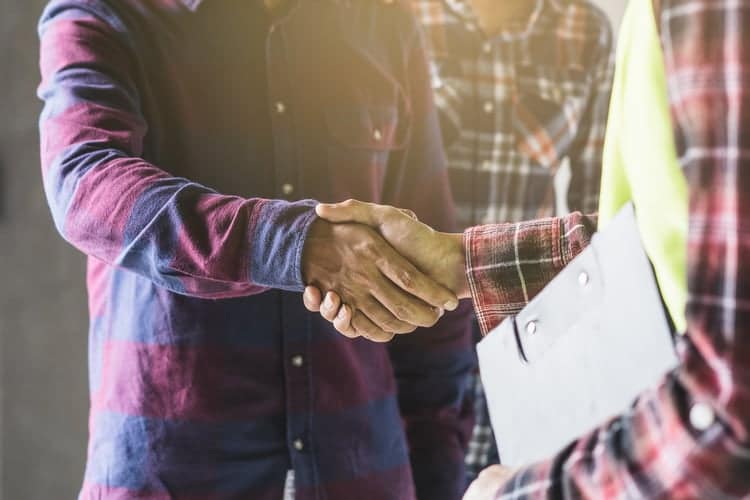 You Will Reach More People
Not only will you impress people who search for your business, but you can also even reach people who didn't search for you at all.
With high ratings and multiple online reviews, Google is one place that's more likely to suggest you to people making generic local searches, like "restaurants near me" or "dental clinic Atlanta".
Plus, customer experience is a big part of search engine optimization. Almost 10% of your ranking on the results page is influenced by your online review management and ratings on Google, Facebook, and other sites that matter. Landing on the first page of search results (or even in the top 3) for your selected keywords is absolutely crucial, especially when up to 90% of people never scroll to page 2.
Learn More About What Your Customers Like, And What They Don't
Online reviews create an effective feedback loop. You find out what you're already doing well, and which behaviors/processes you need to keep pushing.
It also lets you know if there are negative aspects of customer service that you need to improve, what kinds of products or services your customers want that you don't offer and if there's a major flaw in your product design or operations that is hurting your business.
Consider it a free business audit, and use it to your advantage. Test out new processes, come up with a new design. Make things smoother, more efficient, and more satisfying.
Nip Crises In The Bud
The thing about business is that, no matter how perfect your product, plan, or social media are, something will go wrong eventually. Your staff will have a bad day, you'll ship out one faulty product, there will be delays out of your control. And in reality, this happens a lot more often than most local businesses would like.
Online reputation management will help you manage these kinds of situations before they turn into a PR crisis.
You can control and manage negative conversations, respond quickly, apologize, and offer reparations. It may or may not fix the issue, but even small gestures like this go a long way in protecting your online reputation and customer satisfaction.
Improve Your Bottom Line
The priority of every business, regardless of industry, is its bottom line. More social media reviews build trust, increase your exposure, and help you meet your customer's needs. All of that increases potential customers to check out your business. Online review sites are incredibly powerful in transforming curiosity into cash.
Even a one-star increase can translate to a 9% increase in profit. You can also expect an increase in traffic to your site and social media (Google, Facebook, and Instagram), more calls, and more in-store visits.
Challenges And Issues You May Face
Online Reputation Management Takes Time
From coming up with a good online reputation management strategy, to aligning it with your brand voice and values, making sure it's properly implemented, checking and reading online review sites, actually RESPONDING to customer reviews on social media, relaying the feedback to the necessary parties, taking down fake reviews, collecting and interpreting data, and getting more reviews from customers, online reputation management is pretty much a full-time job.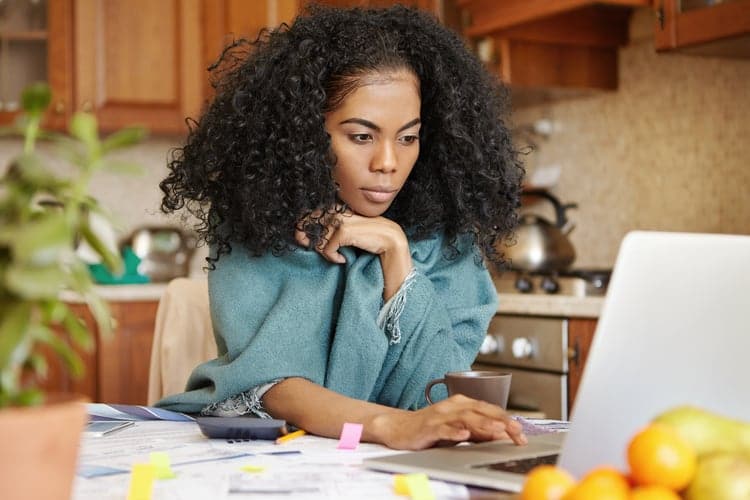 Many large companies have a dedicated person or even an entire team to handle their online reputation management, social media, and review sites that matter. But small businesses don't always have the capital to do that.
Instead, just make it a point to check your online reviews a few times a week. You can stay on top of your online reviews using review management software for your business, or set up an alert for every new review that comes in.
Reputation Management Costs Money
We wouldn't say that reputation management is necessarily expensive, especially since tools can range from free to just a couple hundred dollars a month.
Free tools usually have limited functionality and require you to do most of the legwork. But time is money, and you as a business owner probably have better things to do—such as actually running your business.
There are a few other costly solutions such as hiring a full-timer, working with an SEO agency that specializes in review management, or using review management software that allows you to do it on your own quickly and efficiently.
Compare these options and find the one that best works for your needs and budgets. Thankfully, you can find them at a variety of price points, with many being affordable even for small businesses.
Reputation Management Isn't Easy
Online review management can be a huge challenge, especially for business owners who don't have any prior experience in customer service, social media, or digital marketing.
You'll have to balance between protecting your business and acknowledging your customers' experiences. Analyze data and use the insight to improve your customer service. Manage crises when they pop up and prevent them from spiraling out of control. Handle things with grace, wisdom, and compassion. Learn reputation management software, if you choose that route.
This takes a lot of mental and emotional energy. It can get overwhelming, especially because the internet is one place that can be vicious when it wants to be.
With enough patience and practice, good reputation management will become second nature to you. Having a strategy in place will also make things much easier in the long run, since you'll already have a set of guidelines to work with.
How To Manage Your Reviews Online
Get Listed
Signing up for review sites and claiming your business is the first step to gaining better control of your social media and online reviews. There are many different platforms you need to think about, such as Yelp, Google, Facebook, and any other industry-specific review sites.
The more websites and social media you're on, the more opportunities for people to review you. But this can also make it more difficult to manage and monitor customer satisfaction.
Keep Track Of Your Customer Reviews
Depending on the nature and size of your business—as well as how many review platforms you're on—tracking your customer reviews could be a few minutes a day or several hours a week. This involves checking your online reviews regularly to see if any new ones have popped up that you need to address or respond to.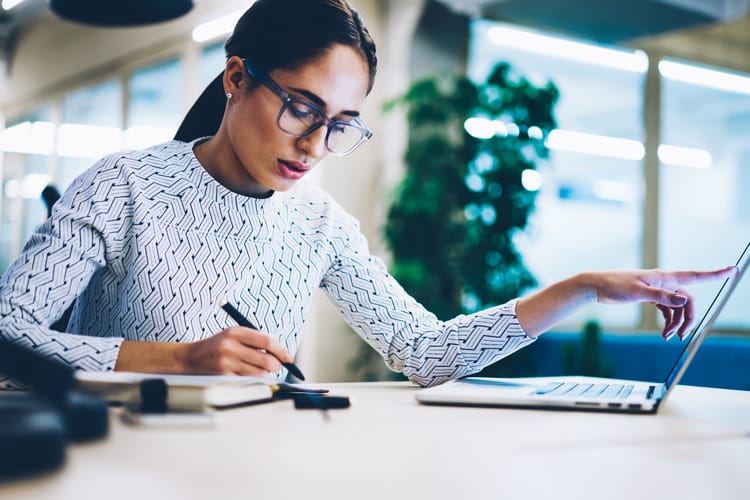 It's important to do this frequently, and not only when you get a really bad review that gets media attention. Set aside time every week to make sure nothing falls through the cracks. You can make this even easier by setting up a notification system that alerts you whenever a new review is posted.
Reputation management software can help make this task considerably easier for you.
Collect Reviews From Your Customers
Which one would you trust more, a product with one single 5-star online review, or a product with 4.5 stars but with over 3,000 customer reviews?
More reviews equal more trust and more opportunities to prove that your business is worth the money. Unfortunately, people don't often leave customer reviews unless they've had a particularly amazing or horrible customer experience.
The trick is to ask for customer reviews when they're most likely to give it: right after they've done business with you. The experience will still be fresh in their minds. Plus, you can encourage more positive reviews by targeting customers you feel were satisfied by your service.
Proactively reach out through text, email, in person, or any other channel available to you. You can use a review management platform to automate the process and send out personalized messages to customers immediately after they transact with you.
Respond To All Customer Reviews—Good And Bad
Everyone can see customer satisfaction on review sites, not just the poster. So it's important to think your responses through very carefully.
Negative reviews require some sensitivity. As much as possible, try to respond within 24 hours of posting. Acknowledge the customer's complaint, apologize, and try to address the root issue. You can also use this space to clarify any misinformation or outdated info. Always be polite and professional, even if the reviewer isn't.
Many business owners make the mistake of only responding to negative reviews, but responding to good reviews is also very important. It shows your gratitude to your most loyal clients and fosters customer satisfaction.
Reputation Management Scenarios
Below, we break down the kinds of online reviews you can get and how you can respond to them.
Scenario #1: A Positive Review
"My wife and I went to this restaurant for our anniversary. And boy, we weren't disappointed! Everything was absolutely on-point. The ambiance, the service, the food. It was all perfect. We had the chicken kiev and seafood pasta, couldn't recommend those more. Plus, our waiter Jeff was fantastic and tended to our needs the whole night! This is one place we will definitely be telling our friends about. Five stars!" – Mason
How you should respond: Again, it's still important to respond to positive reviews. You don't have to respond to every single one of them, especially if you get dozens of positive reviews a week. But make it a point to validate the most thoughtful and earnest ones.
Keep it short, and write a unique message to each one. Don't copy-paste a response! It makes you look insincere and robotic. Thank them for taking the time to leave a good review. Address something specific they mentioned in the review to make it look more personal.
You can also use this space to subtly advertise your other products or services that you think they'd like. Don't go over-the-top, though.
Above all, be personable, be kind, and be friendly. This person left you a good review—show them that it means a lot to you!
Sample response:
"Hey, Mason!
Thank you so much for your kind review! We're glad to know you had a great time at our restaurant. Jeff is one of our best, and we're very proud to have him on our team.
We hope to see you back soon. If you loved the Chicken Kiev, next time you could try the roast beef entree. It's our #1 best-seller, and we'd love to know what you think!
Thanks again,
Charles O'Brien, Owner"
Scenario #2: A Mixed Review
"Very affordable products and the quality is quite good. But there were a lot of delays in getting our items delivered. Customer service was nice enough, but it took them a while to respond to our concerns. But when the products finally arrived, we were very happy with what we bought." -Jenna
How you should respond: A 3 or 4-star rating means that a customer is on the fence about your business. Their experience wasn't outstanding, but it wasn't terrible either. They like some things, but there's room for improvement. It may not be the best case scenario, but it does give you the opportunity to improve your relationship with customers who aren't completely sold on your brand.
The trick is to acknowledge the things that they liked while addressing the things they didn't. It could be as simple as listening to them and validating their experience, or even offering them an incentive to try you out again—and hopefully, have a much better experience next time.
Sample response:
"Hi, Jenna,
We're glad that our products met your expectations and hope you enjoy using them! I also personally want to apologize for the delays in shipping. We promise our customers prompt next-day delivery, and we're very sorry we weren't able to get your items to you on time.
We're currently working with our shipping partner to give better, more consistent service. If you decide to buy from us again, we'd love to offer you free shipping on your next order.
Thanks so much for your review, we really appreciate your honesty and insight.
Regards,
Sheila, Owner"
Scenario #3: A Valid Negative Review
"I booked with this hotel even if it's a bit expensive because I thought it would be worth the extra hundred dollars. But when I got there, the room wasn't cleaned properly and I had to request another room. Wasn't able to relax at the end of my long trip even if I booked everything months in advance. So disappointed." -John
How you should respond: Most business owners are terrified of customer experience like this, but if it is a valid complaint, take a step back before you respond. Customers aren't out to hurt your business, they're frustrated. They want answers, and sometimes, reparations.
You'll have to apologize, address the issue, and make amends. Do it quickly and politely; they may or may not change their minds, but it is one place to earn back their trust. Don't shift blame, but be honest about the circumstances surrounding the mistake. Be concise and lay down the concrete actions you've taken to correct the problem.
Offer something, even if it's just a phone call or meeting to talk it over. Go above and beyond for these customers, and you might turn that negative review into positive sentiment.
Sample response:
"Dear John,
I'm so sorry to hear that your experience staying with us was less than satisfactory. We aim for spotless housekeeping and a smooth check-in process, and we failed you on both counts. We hope the room we re-booked you into was up to your expectations.
In a meeting with our cleaning staff, we reviewed and reworked our process to ensure that every guest's room is clean and ready for use before you check in. This includes a more thorough housekeeping checklist as well as regular inspections by the head of staff.
It's very important to us that our customers are happy with their time at our hotel. If you'd like to book with us again, we'd like to offer you a discount coupon for your next stay. We'll also throw in complimentary breakfasts and massages for two. Feel free to give me a call, and I'll personally make the arrangements for you.
Many apologies,
Veronica Walton, Owner"
Scenario #4: An Invalid Or Fake Negative Review
"This restaurant is the worst, ordered the house salad and all of the vegetables looked rotten. Staff was very rude. The place is a total scam, DO NOT GIVE THEM YOUR MONEY!" -Steve
How you should respond:
It's not always easy to identify an invalid or fake review from a valid one. It might require a bit of investigation and intuition. Some telltale signs include:
The reviewer leaving general, non-specific review feedback
No record of the customer having transacted with your business
The reviewer leaving multiple positive reviews on one of your competitors
The reviewer accidentally leaving a review for another business
If you suspect or know that an online review is false or fake, the first step is to leave a response that clarifies this fact to other customers. Be polite, but you can raise doubt about the veracity of the review. Then flag the review on the platform. It may take days or weeks to have it removed, but most sites are more than glad to weed out false reviews.
Sample response:
"Hi, Steve,
It's important to us that all of our customers get fresh, delicious food. However, we do not offer salads on our menu. We also have no record of your dining with us. We would like to investigate this matter further, so please do contact us at [email protected] so we can resolve this as soon as possible.
Sincerely,
Robert Kelly, Owner"
Weave: A Powerful Review Solution
Reputation management can be confusing and overwhelming for local business owners, but it doesn't have to be. If you use online review management software like Weave, it can be dead simple.
Weave automatically requests reviews from customers right after they've transacted with you. You'll also get notifications whenever a review is posted so that you can respond immediately to any complaints or feedback. Weave even has a new Response Assistant that uses generative AI technology to create custom, relevant responses to your patient reviews to increase your reputation management efficiency and boost your brand awareness.
Even better, it's an all-in-one solution that integrates automatic appointment confirmations, social media (Google, Facebook, and Instagram), an employee chat system, smart phone calls, and dozens of other features in just one program.
As a small business, online reviews can make or break your reputation. Take charge of the conversation, build stronger relationships, improve the customer experience, and turn angry customers into loyal ones. All with the right online review management strategy. Watch a free demo with Weave, if you are ready to start collecting online reviews or managing them better.
Resources: