You've probably heard these stats before:
9 out of 10 customers read online reviews before making a buying decision.
Nearly 80% of customers trust online reviews as much as they trust a personal recommendation from a friend.
73% of customers say that online reviews make them trust a business more.
You already know that reviews serve as a valuable trust indicator for potential patients considering your office. If you get a healthy base of raving reviews, your phone could ring itself off the hook with new patients clamoring to be seen by your office. But, what you might not know is how to go about getting online reviews.
Now that companies have realized the important role that reviews play in the growth of their businesses, the review platforms have become vulnerable to fraud and other illegal practices. Unscrupulous enterprises have learned how to game the system by buying reviews, incentivizing reviews and even planting false, negative reviews to harm their competitors intentionally.
To combat these unethical practices, the review platforms have gotten more diligent in their filtering and approval process. They've also set forth specific rules that everyone must follow if they want their reviews to be published.
In addition to the platform-wide rules, there are also regulations in some industries that you should also be aware of. In the medical profession, for example, you can't compensate or incentivize patients to review your office. In fact, review sites like Google have started removing reviews from their platform if they discover that the reviews were incentivized, regardless of the industry.
In this article, we'll share our top tips for inspiring patients to leave reviews without you having to ask or break any rules in the process. We'll also dive into best practices for asking them to write a review.
Getting Reviews Starts with Satisfied Patients
Even though you can't incentivize patients to leave reviews, there are other ways to encourage them to share their opinion. One way is to ask them directly. However, before proceeding down this route, keep in mind that Yelp prohibits a business from outright requesting customers to leave a review on their platform. Instead, offices are encouraged to share Yelp-branded stickers and posters as a "gentle reminder" that their opinions are wanted.
Fortunately, other review platforms don't have this restriction. You are free to ask your patients to leave you a review on Google, Facebook or an industry-specific platform like Healthgrades.
We'll dive more into this process in a bit.
For now, let's talk about our favorite method of encouraging reviews that don't require asking. It all starts with patient satisfaction.
The people most likely to take the time to write a review are either those who have experienced an extreme. They either had a horrific experience in your office or a VIP experience. People who feel neutral about your office are less likely to share. The trick is to create a five-star experience in your office for every patient.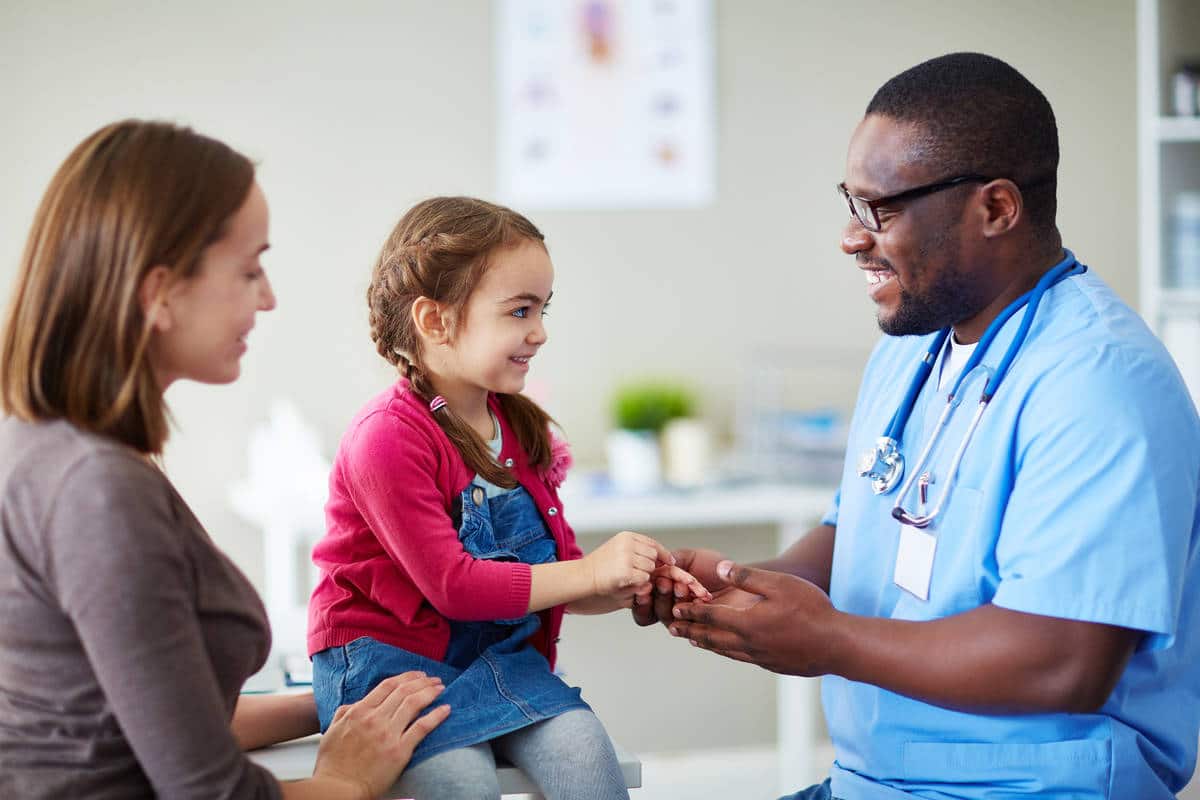 What's interesting to note is that office reviews rarely talk about the medical expertise of the staff, the result of care. Often, the content centers around the attitudes of the staff, the wait time, and even the cleanliness of the office.
Therefore, we recommend paying attention to the "little things" that make your office unique and make your patients feel like VIPs. Consider the following ideas to boost patient satisfaction:
Stay on schedule: No one likes to wait, and everyone is busy. If your patient's appointment is scheduled for 9:45 am, make sure they're ready to be seen around that time and communicate any delays that result in longer wait times. You may need to explore and experiment with different booking techniques like cluster booking for allowing for more gaps. Some savvy office managers identify and tag patients who are chronically late and tend to throw off schedules. Then, they'll find an appointment time that doesn't interfere with other patients.
Greet your patients like family: Whenever a patient walks into your office, your staff should greet them warmly. Every office vibe is different. Some staffers greet their patients with a hug while others are more comfortable with a first name greeting and genuine smile.
Minimize paperwork: When your patient walks in, do you immediately hand them a clipboard and send them to a waiting room chair? Or do you greet them first, give them their paperwork and have it clearly marked with where to fill out information and sign? By keeping their paperwork streamlined and easy to fill out, you'll make their visit much less stressful and tedious.
Maintain clear expectations: Provide your patients with guidelines on how long a visit will last, how much it will cost, and how long they may have to wait. If you have a designated parking area for their vehicles, make sure they know how to access it and where to park. If you have paid parking, make sure you validate their tickets before they leave your office. No one likes unpleasant surprises!
Provide amenities: Bottles of water in the waiting area and current magazines are important details that tend to get noticed. If you have a kid-friendly practice, have age-appropriate books, toys, and stuffed animals to keep them occupied and at ease.
Create a spa-like experience: Comfortable chairs, tasteful décor, and clean bathrooms and flooring show your patients that you value them and have taken the time to provide them with an atmosphere that helps them relax.
Distribute surveys: We often think we know what our patients want. It's tempting to rely on the old adage of putting ourselves in their shoes and thinking that what we would want is the same as what they would want. The only way to know what they really want is to ask them. Distribute surveys regularly and ask your patients to provide feedback. Then, make a conscious effort to improve on any areas where you've fallen short.
Happy and satisfied patients are more likely to review your office without you having to ask. However, the majority of your clients are busy and leaving a review isn't likely "top of mind" for them. Often, you'll find yourself having to ask. Just make sure you abide by the rules.
Best Practices for Asking for Reviews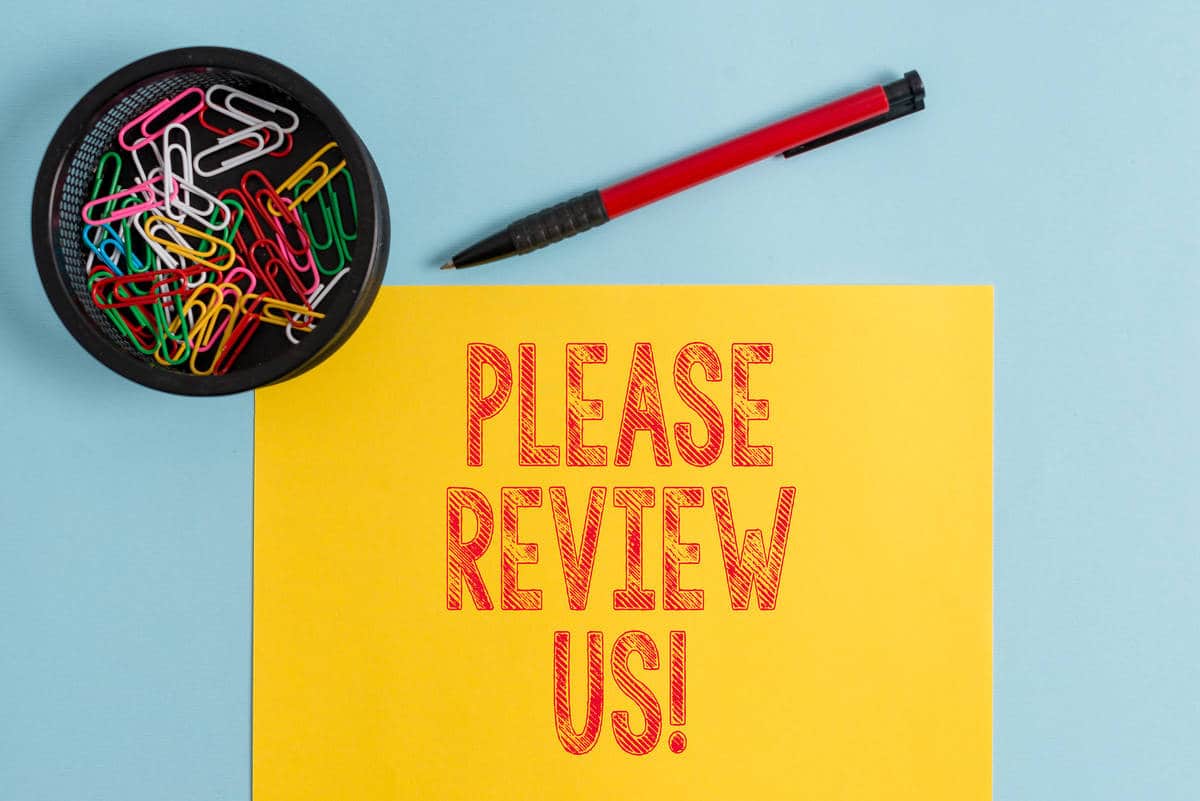 Ensure compliance: Remember that each review platform has unique rules. Yelp prohibits asking your customers directly for a review while Google openly encourages it. Just remember not to incentivize customers for reviewing your office. Otherwise, you risk having the reviews removed, or worse.
Time your requests: The best time to ask for a review is immediately after an office visit. Your staff can ask a patient on the way out the door or send them a reminder a few hours after their appointment. The key is to get patients to write a review while the experience of the office is still fresh in their mind.
Make it easy: The easier it is for a patient to leave a review, the more likely they are to do it. Provide patients with links to the review platform where you'd like them to submit their information. You can even prompt them with some talking points by asking them to rate the doctor on her expertise, attitude or recommendations.
Run a campaign: If you've collected your patients' email addresses, send a review request with your monthly newsletter. Feature some of your past reviews to highlight other patient experiences and encourage patients who haven't yet written a review to share their thoughts.
Distribute surveys: We mentioned surveys before as a tool to get feedback and know where you're doing well in addition to what you could improve. Surveys can also be an excellent way to encourage reviews. For example, at the end of a questionnaire, you can invite your patients to go online and share their experience on your preferred review platform. Remember to provide a link to make it easier for them.
Respond to existing reviews: If your patients go online to write a review and see that your office doesn't respond to criticism or gets downright mean and nasty when a patient says something critical, then it's bound to turn your patients away. Remember to respond to all of your reviews in a timely and professional manner.
Train your employees: Develop systems and guidelines for asking for reviews. Your process might be to ask a patient to write a review while they're still in the office. Or, you may prefer to follow up with them later. Find a system that works for you and stay consistent.
Automation: If your office is particularly busy or your staff doesn't feel comfortable soliciting reviews, then automation is your office's new best friend. Using a system like Weave, you can schedule correspondence to automatically go to a patient after their appointment. Depending on the patient and what they came to your office for, you may choose for the reminder to be sent 2 hours or 2 days after their appointment. Your options are virtually limitless!
How Review Software Works
Review software is a reputation management system that focuses on gathering and monitoring your online reviews. Most modern systems provide some form of the following features:
Provide a singular dashboard with brand mentions and your ratings across review sites.
Facilitate a process for collecting reviews along different points of the customer journey.
Protect brand reputation by responding to reviews and flagging false or slanderous comments.
Gain insights, patterns, and trends through analytics and reporting metrics.
Why Weave Reviews Is a Perfect Option
Weave is built specifically for your industry, and it can integrate seamlessly with your existing patient management system.
Further, Weave Reviews posts on Google, Facebook, and industry review sites like Healthgrades. If a patient leaves a negative review, you'll receive a notification so that you can immediately follow up to help the patient.
With Weave Reviews you also have the option to automatically send a patient an invitation to leave a review. You'll be able to customize the message to make it more personable. You can even schedule how long after the appointment to send it.
Another unique feature is the ability to change the order of the review site that your patients see. For example, if your current focus is to build your Google reviews, then you'll have the option to list Google first (above Facebook and other review platforms), increasing the chances that the customer leaves their review on that platform.
If you've trained your staff to chat with patients about leaving a review while they're in the office, then Weave Reviews also allows you to manually send an invite with a convenient text link to patients. That way, you can guide your patients through the process and make sure they're able to access the platform without any technical hiccups. One caveat here is that the review platforms will track the IP address and location of the reviewer. Therefore, we encourage your staff to request that patients submit the review when they're outside of your office to prevent potential filtering and flagging of the reviews.
Even with all of your hard work and care in providing your patients with a five-star experience, there are bound to be patients who have had a negative experience. With Weave Reviews, you can embed the option to go directly to the review site or leave private feedback. If they choose to leave private feedback, they can vent and rant to their heart's content, and their message will go directly to your office instead of being on the Internet for the world to see.
Conclusion
When your patients know that you're going above and beyond to ensure their satisfaction, they're much more likely to feel satisfied! As long as your staff knows always to put clients' needs first, you should have no shortage of reviews. But, to get to that next level, a little technological assistance can make a world of difference.
Want to discover how Weave Reviews can help enhance your reputation? Get in touch for a demo today.