Online reviews are central to any future-oriented marketing strategy. Some of our previous blog posts have discussed the benefits of collecting online reviews. Among the reasons reviews benefit businesses of all sizes is the notable increase of online presence created by improving search engine rankings.
The more positive reviews a business can gather on popular review sites, the higher they rank when people look up specific industries using search engines like Google and Bing. There are direct connections between high search engine rankings and growth in clientele and revenue streams.
Some of the statistics available on reviews make these correlations even more clear. 97% of people now read online reviews before making a purchase, which is why positive reviews make such a major impact on the influx of new customers to businesses.¹ A significant majority of consumers (84%) trust online reviews as much as a personal recommendation, further emphasizing the power review sites exert on your cyber presence.²
Now that it's clear how influential online reviews can be, it's time to decide how to handle the review gathering process. Leaving yourself and your team to your own devices is a surefire way to lose the review game. It's possible to collect reviews without effective software, but it's much more inconvenient than taking advantage of a user-friendly system.
This article intends to explain how the right communication system, including easy-to-use review software, is a must. For those businesses hoping to harness the potential of online reviews, sophisticated review software can bring in more customers and more profit while also refining business policies and processes.
Let's take a look at five reasons finding a user-friendly system for collecting reviews should be a top priority for your business.
1. Sending Review Requests by Text
There are a few options for gathering online reviews. First, administrative staff or professionals can verbally ask clients to visit review platforms or the company website to post reviews. Your team can have customers fill out written reviews after appointments, then transfer them online in place of other essential office tasks. Recording video or audio testimonials is a third option for collecting reviews.
Increasingly, businesses are finding that texting review requests is the best option for gathering reviews. These requests are sent out to customers after appointments and normally provide a link to popular review sites. With only a couple of clicks, customers have the ability to share their opinion on your business, whatever that opinion may be.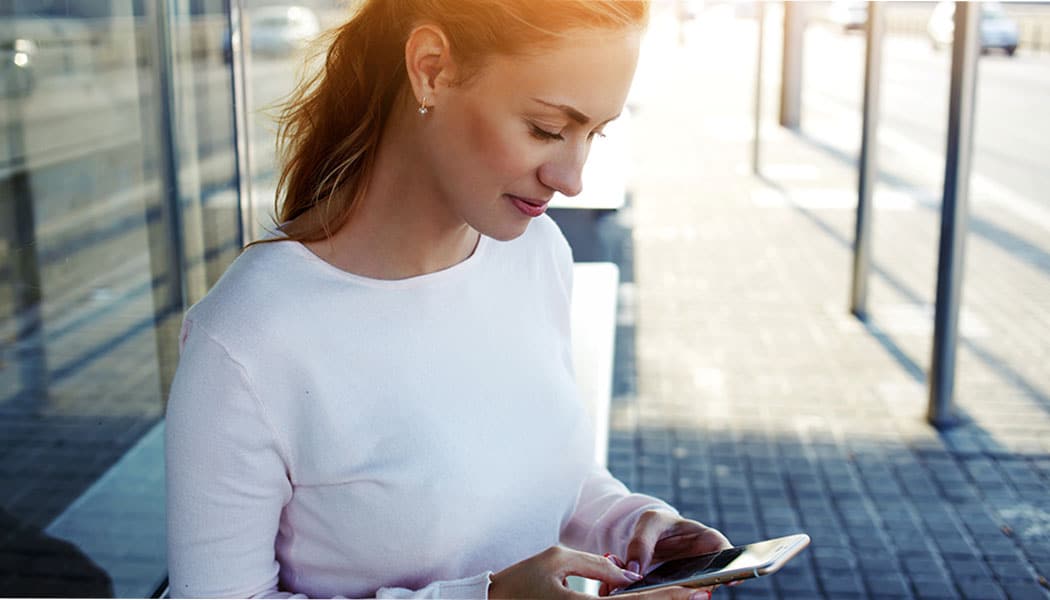 This option lets customers post reviews at their own pace. They can write the review in your waiting room, in the parking lot, or in the comfort of their own home. Having the freedom to share a review at a convenient time after an appointment is ideal for both the customer and your business.
Business owners empower their office staff to focus on other activities rather than review collection by adopting review gathering software. Review requests can be automated with effective software, removing employees from the gathering process almost entirely. Text requests are a simple yet powerful tool for gathering online reviews.


⭐️ Want to collect reviews faster and more quickly? Ask Weave
More than 9 out of 10 people check online reviews before choosing a business
Weave helps you easily collect and monitor reviews on Google and Facebook. These reviews can be some of the best marketing for your business.

Schedule Demo
2. Monitoring Your Review Status
Once your business commits to the review gathering process, you will want to register your business on multiple platforms, including Google and Facebook, along with other local and vertical-specific sites. The problem is that keeping track of what's being said about your business on each site can be a mundane and time-consuming task without the help of review software.
User-friendly systems allow businesses to monitor their status across multiple review sites from one interface. Instead of business owners and their employees hopping from site to site, effective software lets them keep tabs on their presence and enter certain forums only when intervention is needed.
This capability lets your business keep tabs on reviews regardless of the site preferences of individual consumers. Because consumers like to have choices, you can even offer them a variety of review sites in your text requests. The customizability of review requests is another key feature of state-of-the-art review software.
Again, review software saves you and your employees time in the long run. Your business can embrace online reviews without having to constantly toggle between review sites. A daily check in on the review software's interface should suffice in keeping you up to date with your online presence.
3. Receiving Review Notifications
Sometimes monitoring review sites isn't enough. Getting direct notifications of new reviews lets your business know about what's being said online as soon as possible. Relying on the numbers from your review software's interface is good for a big picture understanding of your online presence, but notifications allow for specific interactions and updates.
Notifications make you and your team aware of the latest conversations about your business. With a few clicks, you can reach the sites sharing these new reviews. From there, it's up to you to decide how to respond to these reviews.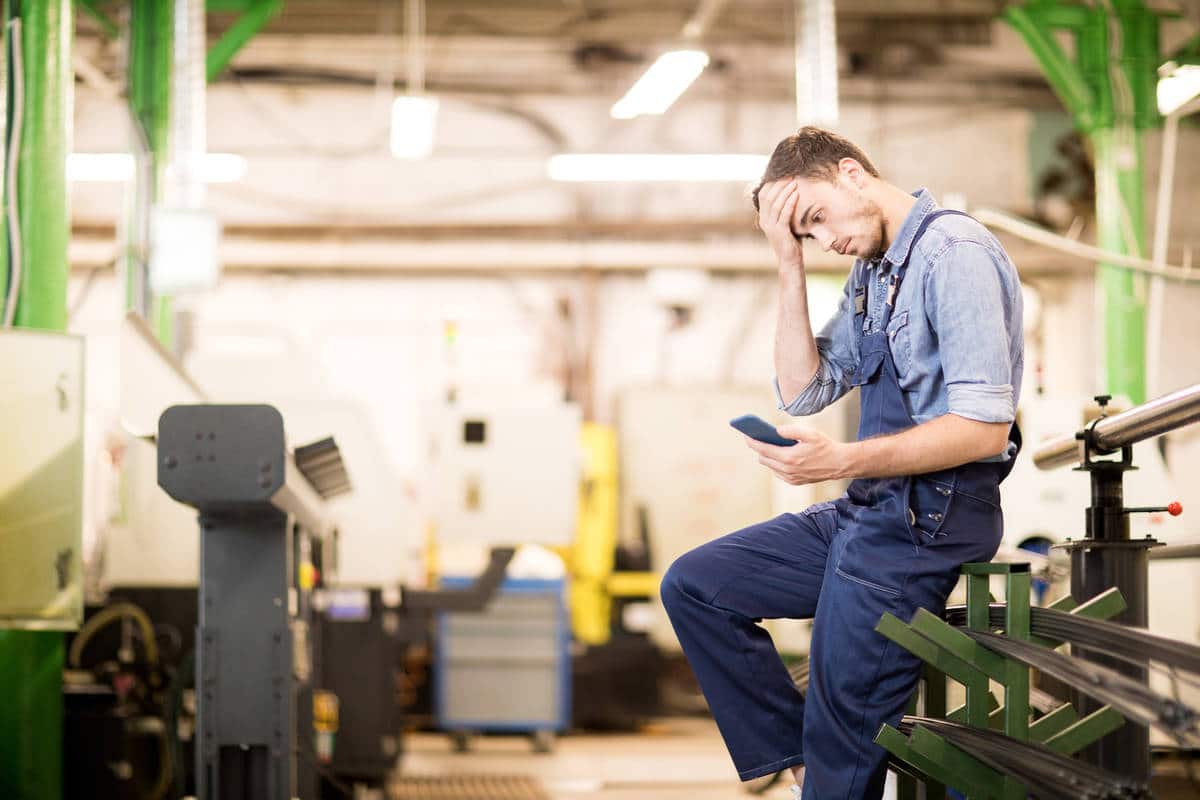 For the most part, it's best just to thank reviewers for their feedback. The majority of consumers want to express their opinions because they genuinely like your business and see room for minor improvements. That sort of honesty and willingness to publicize personal experiences deserves a thank you at the very least.
Your business should be prioritizing top-of-the-line review software precisely because it gives you access to this notification system. If you're already sending out text requests at a steady rate and monitoring reviews across multiple platforms, adding notifications is a necessary next step. It gets you and your staff to new reviews without expending undue effort.
4. Sharing Stellar Reviews
A critical aspect of collecting online reviews is simply accruing as many reviews as possible at a consistent rate. That's why equipping your business with the technology to send review requests by text is essential. As your company builds a stockpile of reviews on multiple sites, you will want to keep up with trends and new reviews by utilizing the monitoring and notifying components of review software.
As you and your staff keep an eye on your reviews, you will come across some really enthusiastic comments, some of which describe exactly what makes your organization unique. These are reviews you want to promote on your website and social media accounts, with the reviewer's approval. Having review software that's integrated with your business's other lines of communication makes this process much easier.
With a user-friendly system, your business can identify outstanding reviews, contact reviewers, and repurpose reviews from one place. Even if customers share their reviews or stories on voicemail instead of online, effective software allows your staff to quickly convert audio recordings to text format.
These types of conveniences enable you and your team to integrate noteworthy reviews into other marketing efforts in ways that aren't nearly as manageable without powerful software.
5. Reporting Questionable Reviews
On the other end of the review spectrum are fake and defamatory reviews. While it's perfectly acceptable for consumers to thoughtfully criticize your business and even give low ratings, it's unacceptable for people to bombard you with hostile language and false allegations. When these types of reviews appear in your notifications, it's imperative that you take action.
As we've already discussed, occasional criticisms are healthy and can actually establish your business as a credible institution that's continually putting itself out into the community, making mistakes, and learning from them. These comments are to be separated from outright attacks. If your business is being attacked by trolls or competitors on review sites, your best course of action is to contact site administrators to have slanderous reviews removed.
Review sites like Google and Yelp have strict policies in place for handling fake reviews. Your business can only do so much to ensure that platforms get rid of negative reviews that are harming your ratings. For this reason, your team should be maintaining a stream of new reviews with new requests, monitoring the status of your online presence, paying closer attention to review notifications, and promoting its best reviews in other formats.
A user-friendly communication system that includes effective review software is vital to keeping up with review activity on all these fronts.
Weave's User-Friendly Review Software
Weave's combination of communication hardware and review software makes it the complete toolbox for businesses trying to build their online presence.
Weave provides businesses with multiple texting features, including review requests. It also comes with an easy-to-use interface for monitoring your business's presence on various review sites and receiving notifications of new reviews. If your business identifies specific reviews as ideally positive or dangerously negative, Weave empowers you to quickly promote or remove these reviews from your online presence.
To see why Weave should be a top priority for your business, contact us today for your free live demo.