In today's marketplace, businesses are constantly developing new ways to attract the attention of potential customers. Formerly, marketing and advertising focused much of their attention on media outlets like radio, television, newspapers, and magazines. Rapid technological changes in the 21st century have shifted this focus.
Because of recent innovations and our society's reliance on the internet, businesses are finding that consumers don't look to conventional media at the same rate to discover new companies. Instead, they look at social media and online reviews. Social media sites create a network amongst friends and acquaintances, while online reviews give people access to the thoughts of random consumers on specific businesses.
Online review sites are incredibly popular, especially because they're often connected with search engines such as Google. For the average consumer, it's much easier to type a business or industry into a Google search bar than to find reviews in the local paper or phone book. That's part of the reason why 95% of customers read online reviews before making purchases.
It makes sense that consumers would take advantage of how easily accessible online reviews are. What's surprising, however, is that they trust online reviews as much as personal recommendations in 84% of cases. Online review sites are not only accessible; they're also authoritative.
Let's consider nine ways gathering, sharing, and monitoring online reviews makes your business more visible to the general public.
1. Reviews affect algorithms
When your customers submit reviews on a site like Google or Facebook, they are typically providing a written description of their experience in your office along with a star rating. These submissions are then analyzed by the site to verify authenticity, then factored into your overall rating. Your rating and the number of submissions about your business are measured against other local businesses in your industry. So, when consumers in your area use Google Search, they're able to see your review status as compared to your competitors.
The reviews provided by your customers affect how algorithms rate your business on review sites. (Algorithm is a word that tends to confuse and intimidate people. Don't let it. All the word means is "a problem-solving procedure.") These ratings determine where you appear in online search results, and therefore how your business appears to potential customers.
2. Reviews improve your website content
Online reviews are essentially miniature, consumable testimonials. They can be gathered in person, by text, by call, or by email. Once your business starts to collect reviews at a steady rate, you and your administrative team can select your favorite reviews to be posted on your company website and social media pages.
Sharing earnest reviews from real customers is a great way to grab the attention of potential customers who might be checking out your website or social media for the first time. Dedicating your efforts to gathering reviews will ensure you're pulling the best quotes out of the bunch to share with prospective clients.
3. Reviews legitimize your business
As we discussed in the introduction, 84% of customers take online reviews as seriously as personal recommendations. As your business accrues a mass of positive reviews on a site like Google or Facebook, it's simultaneously legitimizing itself. Getting dozens of reviews posted on review sites is equivalent to getting numerous personal, yet public, recommendations.
Word-of-mouth recommendations may have been the secret to legitimizing a local business in the past, but today's information age relies heavily on online reviews. If you want potential customers to find your business, don't simply provide a service and sit with your fingers crossed, hoping your customers will tell their family and friends about you. Ask for reviews!
⭐️ Want to collect reviews
more easily and quickly?
Ask Weave
9 out of 10 people check online reviews before choosing a business
Weave helps you easily collect and monitor reviews on Google and Facebook. These reviews can be some of the best marketing for your business.
Schedule Demo
4. Reviews appeal to research preferences
Think of the last time you wanted to learn more about a restaurant, a mechanic, or a hotel. If you're like the majority of people, the first thing you did was pull out your phone and plug the establishment's name into a search engine. Instantly, you had dozens of search results at your fingertips with their respective online rankings.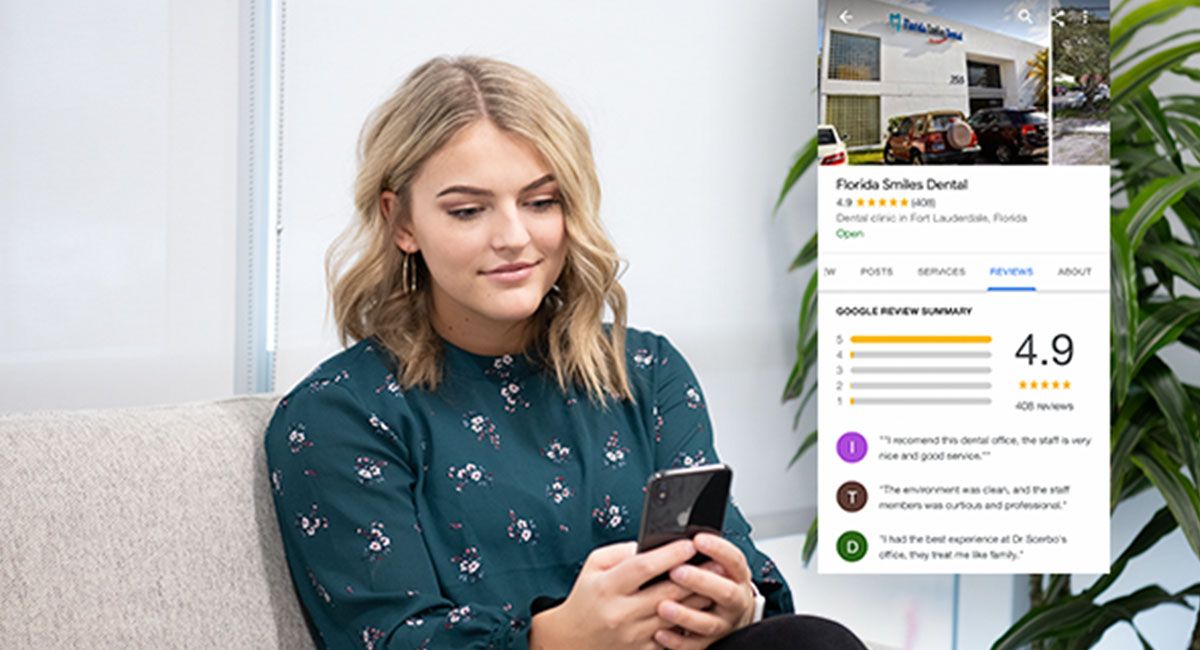 Research shows that over 80% of consumers start their search process online¹. Clearly, most potential customers will at some point be searching for your business with the help of Google or another search engine. Compiling reviews on key review sites makes it more likely that they'll run into your business in their research findings.
5. Reviews demonstrate your responsiveness
Like other social media, review sites are public forums that allow everyone who uses them to see the interactions between consumers, between businesses, and between consumers and the businesses they frequent. As your business directs customers to review sites, be sure to follow up with their posts in a professional manner. Potential clients are watching.
How you respond to reviews can demonstrate to future customers the degree to which you value your existing clientele. For all the positive reviews you receive, try to like the post or thank those customers who leave enthusiastic remarks. When you hear from dissatisfied customers, avoid getting angry by reaching out to those customers with a sincere question or offer to improve on their experience.
6. Reviews establish authenticity
Online reviews don't just convey to consumers that your business is legitimate and has a working relationship with real customers. They also reveal to potential clients that your business is a work in progress. The point of online reviews isn't to get perfect scores; it's to attract customer attention by showing that despite your flaws, you deliver the best possible service to your clientele base.
7. Reviews incentivize top-level service
As your business builds its reputation through online reviews, you and your team will automatically be put in the position of living up to that reputation. The service you provide in your office affects the reviews you gather online, and these reviews then create a standard for your business to live up to. In this way, online reviews foster good business practices.
Someone from your office should be keeping tabs on your online review status regularly. By monitoring the accumulation and status of your reviews, your business can learn which of its practices appeal most to customers and which most often alienate people. Understanding your strengths and weaknesses will push your team to rededicate itself to its praiseworthy attributes and to ditch its glaring inadequacies.
8. Reviews keep your business person-centric
Even with small and local businesses, the pressures of running an organization can cause owners and employees to lose sight of keeping customers satisfied. Focusing on improving your revenue stream or perfecting your service protocol can benefit customers, but it's crucial for businesses to remember that each service rendered is between your organization and a person. Reviews are a reminder of the personal nature of doing business.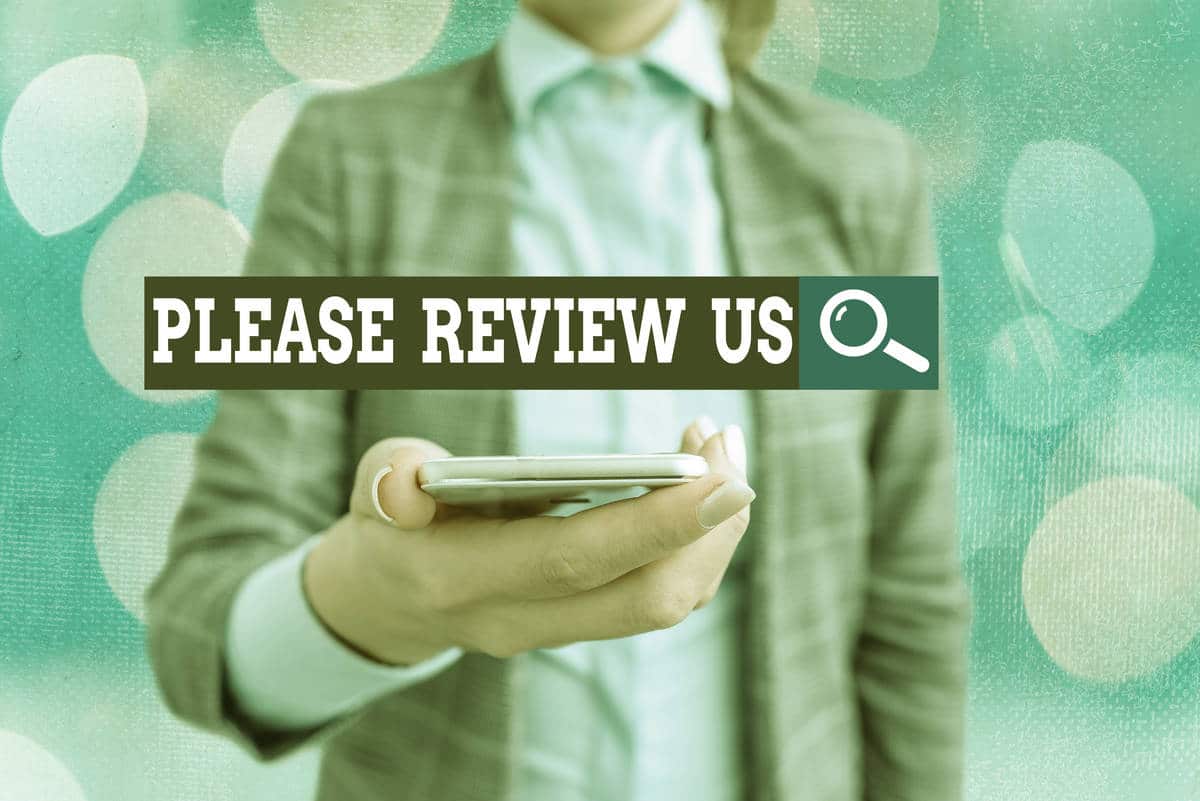 Reviews are ratings, but they're also miniature narratives that encapsulate a customer's experience with your office. By asking for reviews, reading them, and responding to the feedback you've gathered, your business shows that it values the individual experiences of its customers. When potential customers come across these reviews online, they'll also appreciate your emphasis on a business model that puts people first.
9. Reviews get people through your doors
All of the preceding ways of helping potential customers find your business with online reviews shy away from the main point: Reviews should bring people to your office. Your objective with reviews is not to impress researchers with your high rating or to create genuine engagement with the good people of the internet. Your goal is to get potential customers through your doors.
Online reviews sites understand this fact, and usually mandate that your office provides its contact information as part of its profile. Consumers use search engines to look up phone numbers, addresses, and websites of businesses in the same way they research ratings. Be certain to make all of your contact information available to potential clients through review sites in order to bring them one step closer to becoming a loyal customer.
Help potential customers find your business with Weave Reviews
We hope you have a better grasp on how remarkably important online reviews are to putting potential customers in touch with your business. Establishing a strong online presence with reviews is one of the best ways to attract new clients.
Weave Reviews is a software tool designed to help promote your business, get discovered, and win loyalty from new and repeat customers. It's integrated with the rest of our complete business toolbox to empower you and your team to optimize all your operations, including your online review strategy.
Contact Weave today for a free demo to see how Weave Reviews can allow your business to send review requests, manage reviews across multiple platforms, and grow your online reputation.