We had a theory, so we decided to test it.
Our theory was that in today's society, where convenience is prized, and everything is going digital, people want to have payment options that go beyond just cash. We wondered if not accepting multiple payment options could hinder a small business and prevent it from growing to its true potential.
To test our theory, we commissioned an independent market research firm to survey a random sample of 380 small business customers and 350 small business owners. Our goal was to understand their behaviors and perceptions regarding payment options.
What we found surprised even us. Though we knew the landscape was shifting, we had no idea how much things had changed, even in the last year alone. What also surprised us was how many people (not just millennials) are embracing new payment technology and rewarding businesses that offer it to their customers.
What You Need to Know about Non-Cash Carrying Customers
The headline of this article teased the statistic that 64% of customers that don't carry cash are taking their business elsewhere. Where are they taking it? To businesses that offer multiple payment options, of course!
Our survey uncovered some eye-opening data that might change the way you think about how your business handles payments. If you've hesitated to add credit cards as an option, or you do accept credit cards, but you're on the fence about other options like mobile payments and text to pay options, then you're going to want to read this.
And, if your eyes glazed over when we said mobile payments and text to pay, we've got you covered. Keep reading, and we'll explain it all.
Fact: Only 36% of small business customers always carry cash.
So, if you are one of the 55% of small business owners that don't accept credit cards, then you're missing out on 64% of the population that doesn't have any cash in their wallet.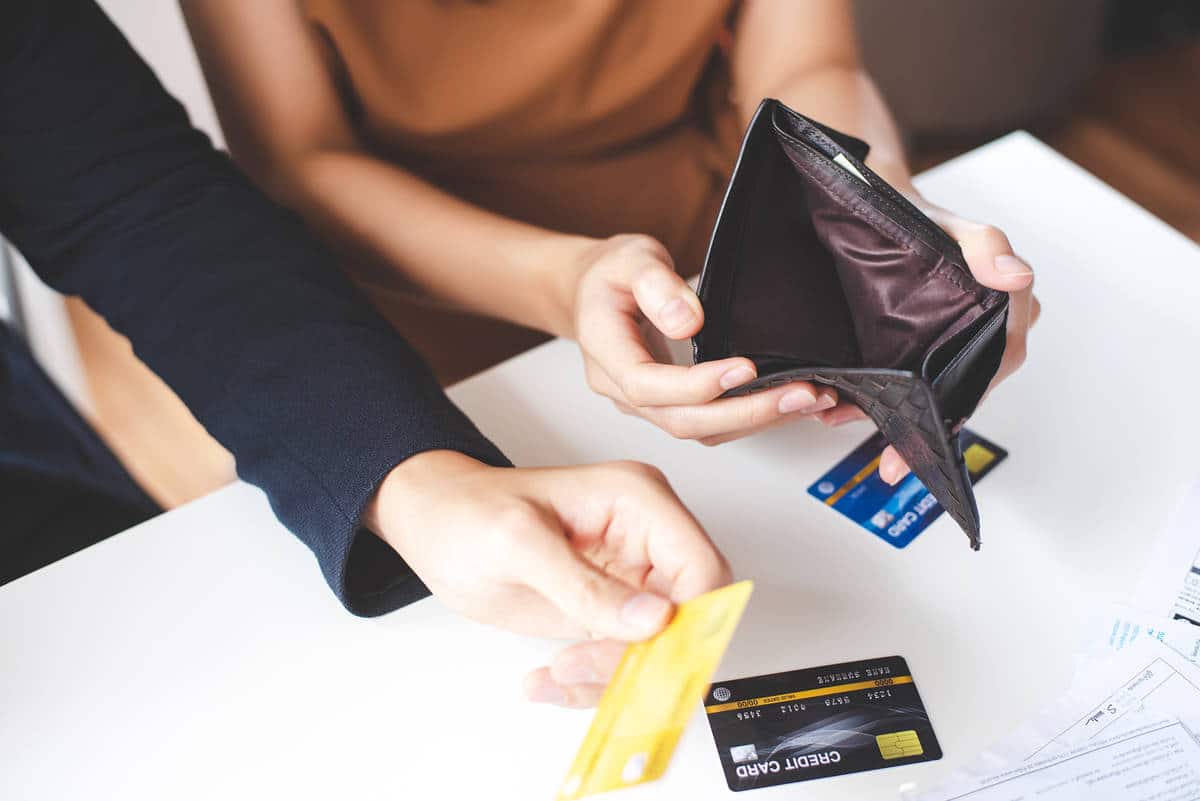 This means that if you're a cash-only business, then you could be alienating a large percentage of the population.
As you contemplate these numbers, we'll add that our survey found that those that do carry cash tend to limit their holdings to about $80. That dollar figure is expected to drop and continue decreasing. Our survey uncovered that 43% of customers that frequent small businesses carry less cash today than they did just one year ago.
And, nearly 40% of small business customers admitted that they usually don't carry enough money to make cash purchases at the stores they frequent most.
Are you ready for another cringeworthy statistic? 38% of customers in our survey shared that they couldn't make a purchase at a physical store because their form of payment wasn't accepted. If you're concerned about Yelp, Google, and Facebook reviews, then having this happen to a potential customer is almost guaranteed to result in a bad review.
Still not sure if having multiple payment options is the right choice?
Consider the following: New research shows small businesses that offer more payment options increased revenue by 29%. While we can't guarantee these results, we can tell you that adding new payment options can have a positive effect on your business.
Are you ready to level up your customer service? Start by asking yourself how you can make it convenient for them to pay?
Why You Should Accept Credit Cards
Credit cards are a must-have convenience that modern, discerning customers look for. Cash-only businesses are restrictive, and you already know that most people don't walk around with large wads of cash in their wallets.
The potential immediate boost in revenue is just one of the many benefits of accepting credit cards. Here are other pros to adding credit cards as a payment option:
Legitimize Your Business
In 2020, a cash-only business seems suspect. If you're trying to position yourself as a top provider in your field, then accepting credit cards should be a no-brainer.
Improve Cash Flow
Purchases from credit card transactions get deposited into your bank account faster than waiting for a check to clear. Plus, this instantaneous form of payment means you don't have to mail invoices and then wait for the proverbial check in the mail. Accepting credit cards can shave days or weeks off of your collection process.
Accept Online Payments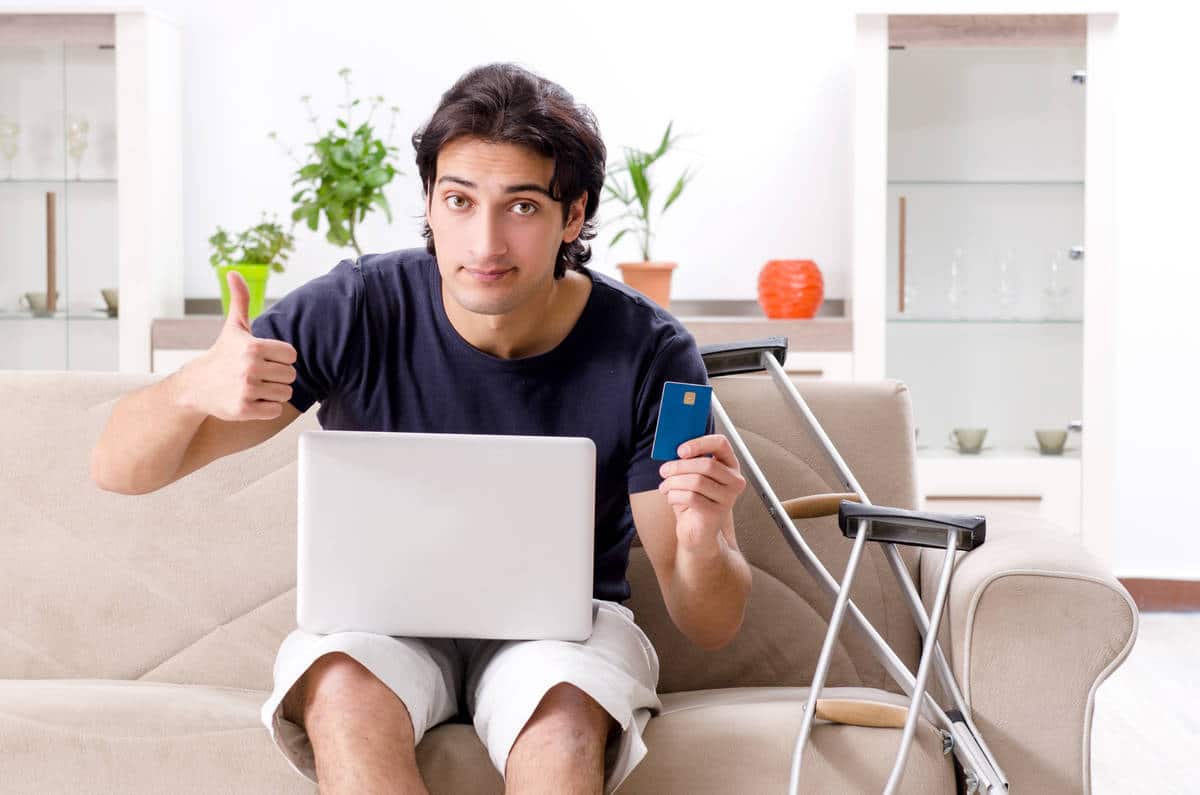 There could be situations in which a customer wishes to pay you online. You might have a product or service on your website, and if you accept credit cards, then people can potentially make the purchase over the Internet.
By accepting online payments, you can also send bills to your clients via email, snail mail, or text, giving them a secure link where they can make a payment. This negates needing your staff to run a credit card manually to process a payment.
Take Advantage of Impulse Purchasers
If someone wants to purchase a product or service from you that they weren't planning on buying when they walked into your business, they might not be able to if you don't accept credit cards. Expecting customers to carry enough cash is optimistic, at best.
Plus, credit cards are "easier to spend" than cash. People don't often take budgets into account, and paying with a credit card is a form of delayed payment, making it less immediate and "painful" than using cash. One study published in Psychology Today found that people spend up to 100% more when they use a credit card.1
It Makes Doing Business with You More Convenient
Today, credit cards come with all kinds of benefits. Cashback, airline miles, and other rewards incentivize people for using their credit cards. If you have a high-ticket product or service, your customers are going to be even more compelled to use their credit cards. Don't miss out on these opportunities because you don't want to pay merchant processing fees or invest in a little bit of equipment.
Why You Should Accept Mobile Payments
Mobile payments can fall into two categories:
1. Accepting a payment from someone who is not physically in your office.
2. Using a digital wallet like Apple Pay, Google Pay, etc.
The first category can include a service called Text to Pay, which allows customers to pay you by clicking on a secure link in a text message. This service enables your staff to immediately and automatically follow up with clients that have current and overdue balances.
Customers appreciate text to pay functionality because they don't have to deal with interruptive phone calls, physically coming to your office, or mailing a check. The adoption of text to pay is on the rise, and customers have expressed that they would appreciate the convenience of this form of payment.
Our survey found that 35% of customers are interested in paying with a text from their phone. That number more than doubles to 62% when you account for younger customers under the age of 35, i.e., millennials.
The second type of mobile payment involves digital or mobile wallets. This is when a customer uses their smartphone, Fitbit, or smartwatch to pay for goods and services. They do this by uploading their credit and banking information onto an app on their device. Then, when they're at a business, they can tap or place their device on an NFC terminal to process the payment.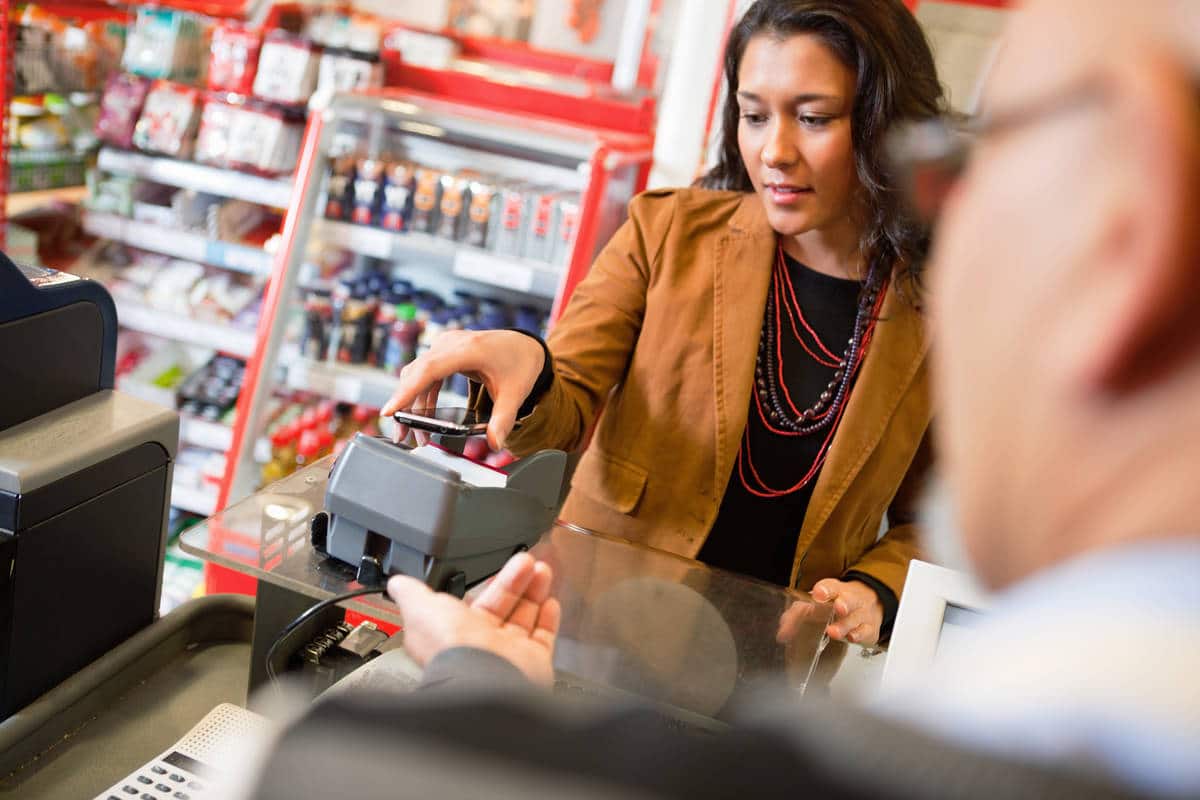 NFC is short for near field communication. The terminals that have this technology look very similar to traditional credit card processing machines. The distinguishing characteristic is a WiFi icon to signify that they are equipped with the technology that allows them to communicate with a mobile phone.
As you can imagine, mobile payments are being adopted rapidly. With these payment systems, customers don't have to worry about carrying the right amount of cash to make a transaction. Plus, if they forget their wallet at home or prefer not to bring credit cards for security reasons, they can still make a secure payment using their mobile phone or another connected device.
In addition to these benefits, small businesses can also take their operations on the go if they choose to accept mobile payments. By adding mobile payment functionality, you can collect funds outside of the office. For example, health fairs, sporting events, tradeshows, expos, and more can all turn into cash-generating machines because you can use a mobile payment terminal or text to pay functionality to complete transactions on the spot.
Conclusion
Most small business owners don't realize that payment options can be their number one marketing tool. After all, the easier you make it to pay, the more often you get paid. With so many different ways customers can pay, it's hard for small business owners to keep up with options they should offer and options they should ignore.
Last year, we released Weave Payments, which helps you streamline your payment processing while adding more options for your customers, including text to pay and mobile payments. We invite you to see Weave Payments in action. Schedule a live demo today.