The times of traditional telephone communication are coming to an end, so most businesses have already switched to calls over the Internet. A softphone is computer software that allows users to make local or international calls using the Internet. You can install it onto your laptop, smartphone, or tablet and use it together with a headset for clearer speech and better sound.
There isn't much hardware to install, and you won't need to change the phone lines every once in a while if you decide to use a softphone. There are also no upfront costs, and some applications are free of charge.
Here, you will find answers to why softphone is so convenient when it comes to making a phone call to your client or video conferencing with your employees, and how your business can benefit from it.
What Is a Softphone?
A softphone is a phone system that is based on software and works through the Internet. Unlike a traditional phone, you can install software to your PC or a cell phone. A softphone doesn't require any physical hardware as it uses an Internet connection to make voice calls, and some support video calls.
A softphone software has everything desk phones have and even more. It has the basic features of calling and answering incoming calls, leaving a voicemail, and recording a call. Additionally, you can invite others to a conference call, send emails, and, depending on a softphone app, and you can start video conferencing with your employees. You can also plan your phone calls or meetings in a calendar and message your colleagues.
Another convenient feature is that software can be installed as a softphone app to mobile devices and used from wherever there is an Internet connection.


Want to see how softphones will help your small business thrive? Ask Weave
Soft phones provide many benefits to small businesses
Weave offers businesses a softphone app for mobile devices to be used from wherever there is an Internet connection.

Schedule Demo
How Does a Softphone Work?
A softphone application can be installed on a Windows, Mac, and Linux mobile device, desktop computer, tablet, etc. In order to make calls, you need to have a headset or a microphone and speaker. There is no need to have a PBX box on the premise; instead, you will have a cloud-based one. PBX stands for Private Branch Exchange, and a cloud-based PBX is a phone system that works only when connected to the Internet.
A softphone allows you to do everything you can do on a desktop phone with additional benefits like being able to work remotely or having features that make your job easier.
A softphone software is helpful for colleagues to get in touch with each other quickly and arrange a video call to discuss an issue. It is also a good tool to examine the team's performance and clients activity.
What Kind of Software Do You Need to Use an Internet Phone?
The interface of a softphone resembles the regular business phone but on your screen. There are the same functions, and a softphone improves usability and provides more possibilities and data. The software that is used to run a softphone is called VOIP, or Voice Over Internet Protocol.
Voice Over Internet Protocol (VoIP)
Voice over IP (VoIP) is a technology that can be used on many devices like mobile phones, tablets, and laptops. A VoIP software provider allows you to make numerous telephone calls without having an actual physical phone because it uses the Internet connection instead of phone lines.
Some VoIP systems include softphones and hard phones. A hard phone looks exactly the same as a standard desk phone; however, it runs through an ethernet connection. And if you cannot access a hard phone, you can easily switch to a softphone.
Advantages of Calls Over the Internet for Businesses
A softphone system can offer many benefits to a company and give useful insight and tools to work faster and more conveniently. Your team will be happy with a user-friendly interface and personalization features that they can modify. When using a softphone, your business will have access to:
Mobility
Softphone service providers are cloud-based, meaning when you leave work and need to make an important call, you can do so by using one of your mobile devices. Voice over IP allows you to make phone calls using your smartphone if there is no hard phone around. Unlike a desktop phone, your employees are not tied to one place and can easily work remotely.
A softphone application can be installed to iOS and Android, as well as other operating systems. If you decide to make calls from your personal device, your private number will not be displaced.
Features for Business Communications
One of the essential benefits of VoIP systems is their selection of features. There is information that is not possible to get from a traditional phone. Depending on your provider, the VoIP software can check a phone number and show previous logs created by employees. And apart from the basic features like muting, forwarding, and putting a call on hold, your employees will be able to do:
Call recording
Receive information about an incoming call
Video calling
Call forwarding
Drag and drop call transfers
Every function available in the softphone interface is effortless to find, and there are no special keys to press if your employee needs to transfer a call to a colleague.
Softphones offer the possibility to arrange video calls and conferences, and many provide useful data about the employees' performance. A manager could easily access the number of received calls, the duration, and the recording of each of them.
The softphone is also useful in communications among employees thanks to instant messaging. They can set a status letting everyone know when they are away, in a meeting, or on holiday. Softphones offer unified communications with everything your business requires in one platform.
Security of Calls
There is always a small risk of someone hacking into your systems; however, implementing a separate LAN solely for business use will make it easier to spot unauthorized users and constantly monitor the system. This way, you protect company data and clients' privacy.
Cost Savings
Unlike with traditional phone service, you save up on a lot implementing a softphone into your company. It doesn't require a big investment, making it a perfect solution for small businesses. The price for a softphone is particularly low if you already have VoIP.
The costs for international calls with a softphone are also lower than with traditional landlines. There are some softphones free of charge that you can try out when deciding; however, they usually lack some of the important features that boost your company's productivity and performance.
Another advantage of having a softphone is that you don't have to spend money on maintenance since it is all online.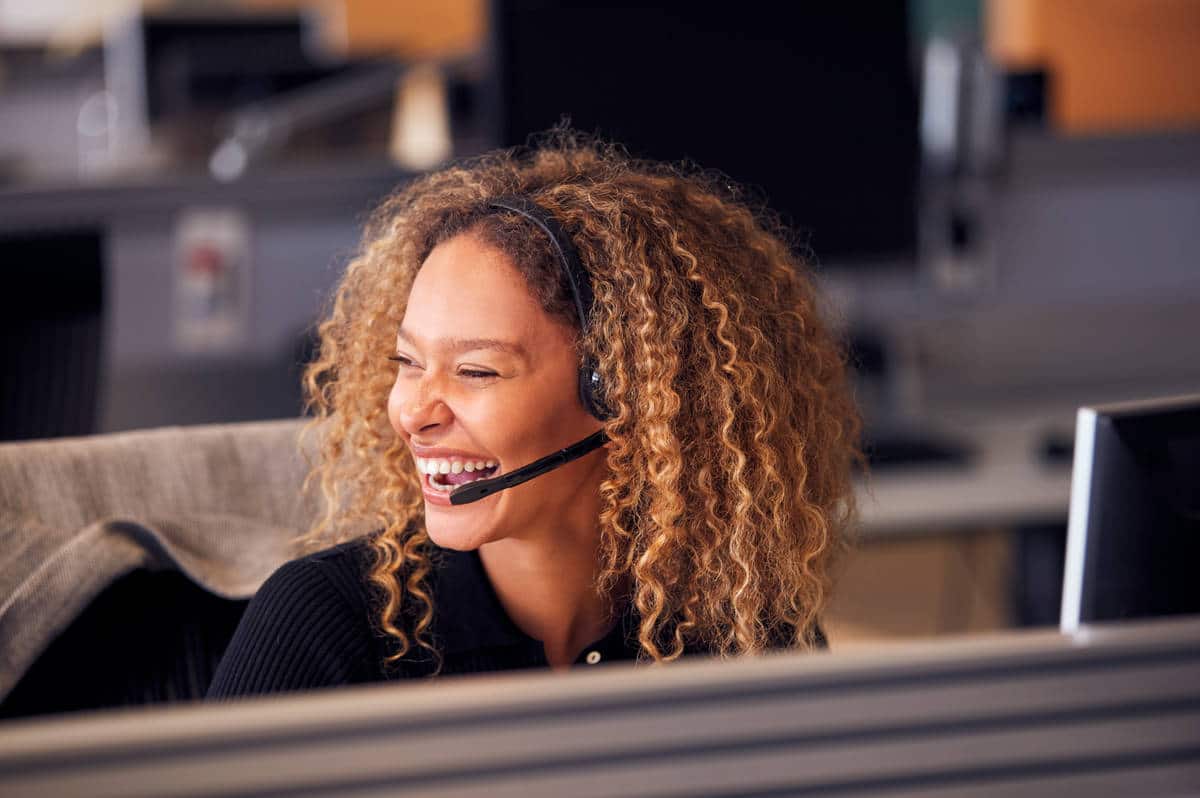 Disadvantages of Softphones
Internet Connection
Since softphones can only work when connected to the Internet, you should invest in stable Wi-Fi. If you have a power outage and lose the Internet, you won't be able to receive calls. It is useful to keep a backup available or a physical phone to keep functioning.
Having good Internet is vital because if the connection is weak, you might lose calls or won't be able to talk to callers.
VoIP Costs
Another disadvantage of softphones is that you will need to purchase VoIP software which usually includes a softphone. However, compared to the installation and maintenance of traditional phones, virtual ones will still lower your investments.
VoIP vs. PBX
VoIP software for business gives your company and employees plenty of opportunities to make work life enjoyable and easy. Some of the biggest disadvantages of having an on-site PBX box are:
On-Premise PBX Box
Desk phones require an on-premise PBX box that is usually located in a designated room in the office. Having an on-site PBX means you need to hire an IT specialist who will control and maintain the box, and if you don't have one, a hosted PBX is a better option. On-site PBX also requires investment in hardware and software and an IT professional to do the installation properly.
No Mobility
Softphones allow your team to work remotely as long as they have a strong Internet connection and a portable device. When being on a business trip, your employee will still have an opportunity to pick up an important call or join the video conferencing.
In contrast, having an on-premise PBX means that your team has to be present in the office because the devices must be connected internally. This is a big downside for people who prefer to work and travel or work from home.
High Maintenance Costs
The prices depend on the provider and the setup. Generally, the monthly costs for a VoIP provider with a softphone can range from free to around 40 dollars per month. When it comes to an on-premise PBX, you will have to pay for hardware, installation, phone bills, and regular maintenance costs.
What Companies Can Benefit From Softphones?
Every small and medium-size business can benefit from using a softphone. Since some of the applications are free of charge, you will be able to save up some money while still attending to your clients' needs. Softphones are a perfect addition to companies where employees tend to travel often and have to contact clients. If your company provides home services (e.g., cleaning, renovating), a softphone system will be on your smartphone, and a call can be redirected to another available colleague if you are busy. Softphones will provide useful insight and data to analyze the key metrics for companies working in sales and marketing. As for call centers, softphones will save and provide relative data about the caller and possibly the inquiry.
Depending on your softphone provider, your company can choose and remove certain features and personalize the application so that it helps you fulfill every need.
Conclusion
Businesses have been trying a new work approach letting their employees work from abroad or remotely. It is a new trend that is gaining popularity among people. That is why softphones play a great role in communications letting people connect easily and assist clients from any place. Softphone applications also have plenty of personalized features that fulfill business needs like reaching out to colleagues, planning meetings and calls in a calendar, monitoring the performance, and staying present online.
Apart from boosting the company's productivity, it can save lots of funds in the long run, as it doesn't need any heavy hardware. The only thing to remember is to have a stable Internet and a comfortable headset. Watch a demo to learn how softphones will help your small business thrive.