Are you curious about having a virtual phone system? Are you wondering how it's different from what you currently have and what it would require for you to make the switch?
We've got all your answers in this guide, including what to do before you decide to implement anything.
But first, what is a virtual phone line?
A virtual phone line is a number that's not tied to a specific device. By contrast, a traditional phone number has a one-to-one relationship, meaning that it is assigned to a single device. Landlines and mobile phones fall under this model because they're reliant on phone companies and cell towers to communicate. A virtual phone line, on the other hand, allows a single phone number to function on multiple devices, including cell phones, computers, and tablets.
You can add virtual phone numbers through a VoIP (Voice over Internet Protocol) provider. There are a lot of them out there, so make sure to compare features and fees and ask about contract commitments as you conduct your evaluation.
To see how a VoIP could help your small business, click here. Or, watch a free demo with Weave.
How Do Virtual Phone Lines Work?
At its most basic level, a virtual phone number is based in the cloud, and it functions as a regular phone number. Data centers host the software and functionality that allows companies from all over the world to make and receive calls using a virtual phone line.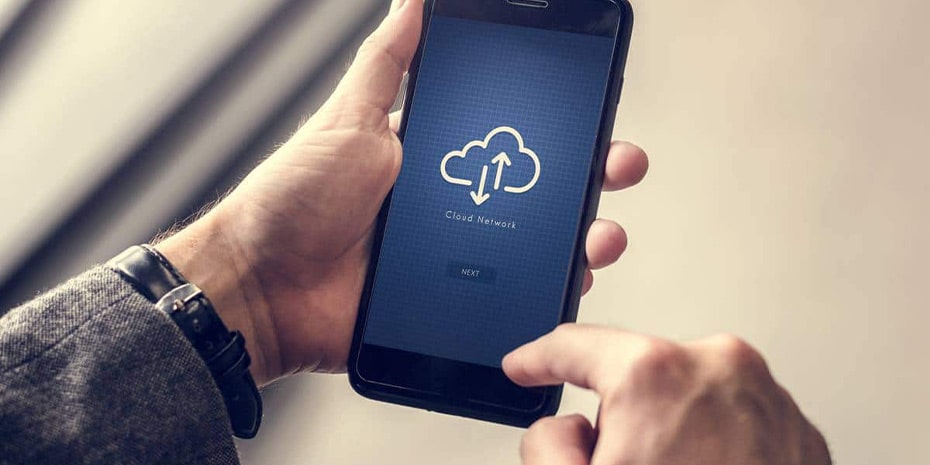 Virtual phone lines use VoIP, which is short for Voice over Internet Protocol. This technology works by converting your voice data into electronic data and sending it over the Internet. The end result is identical to what users experience with a landline or cellular data system.
The key difference is in how the data gets transmitted. With VoIP, the communication medium is the Internet. With traditional landlines and mobile technology, the system relies on copper wires and a PSTN (Public Switched Telephone Network) and cell towers.
Virtual phone lines can be used on almost any communication device, even regular old landline phones. For it to work, you would need a VoIP adapter that would plug into your wall or an Internet router.
In a business setting, virtual phone numbers are typically set up using IP phones or softphones. An IP phone looks like a regular office telephone, but it has added functionality that enables it to work like a small computer. Often, businesses use IP phones at their front desk and executive offices, and they'll often add softphones to their network as well.
A softphone is a software program that, when installed, allows any device that's connected to your virtual phone network that can make and receive calls and access data from your phone network. Softphones include desktops and laptop computers, smartphones, and tablets.
You're probably already familiar with some of the most common softphones, which include Skype and Slack. In business, VoIP services provide your business with the software necessary to turn your devices into phones. Depending on your VoIP provider, you can also expect a wide array of features, ranging from simple speaker volume control to business integrations that connect to your CRM (Customer Relationship Management) system.


Want to see how Weave can help you?

Weave Helps Streamline Business Communication
"Amazing technology has simplified our patient communication immensely! We are fairly new and can't wait to learn even more Weave features... customer service and tech support is SPOT ON and can't be beat! " - The Eye Station

Schedule Demo
Why Use a Virtual Phone Line?
While some businesses, especially larger organizations, prefer to have a blend of virtual and traditional phone lines, the trend is moving quickly toward offices that have virtual phone lines only.
The reasons for this rapid adoption rate include cost savings, flexibility, and the ever-increasing number of features that are available with virtual phone lines. Here are the top benefits of virtual phone lines:
Save Money
Traditional phone systems are expensive to install, set up, and maintain. They require hardware, expertise, and ongoing support. Businesses find that they can immediately save money on their phone system because there is no specialized hardware or equipment to purchase, and they don't have to worry about installation, maintenance, and repairs.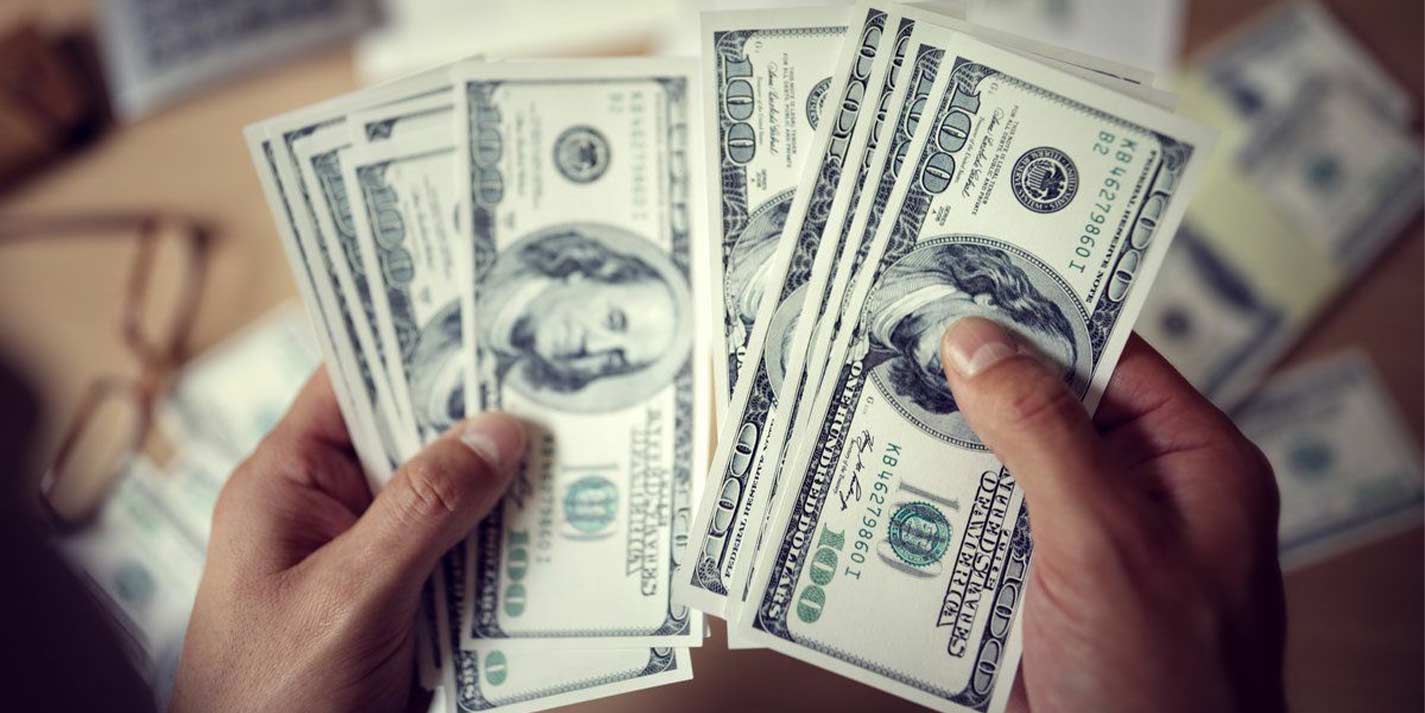 Businesses also find that they're able to save money on long-distance and international calling. Because voice data is transmitted over the Internet, they don't have to worry about having to pay extra to call a customer in another city or state. Most VoIP providers charge no additional fees for long-distance calls.
Another way that businesses save money is by being able to bundle services like video conferencing, Internet faxing, etc. These services either come standard with a virtual phone line or they're available for a small fee. There are other features that are also available for less cost than a traditional phone system, including having multiple lines, an auto-attendant, call forwarding, ring groups, and more.
More Flexibility
With a traditional phone line, your employees are bound by the confines of the office to make and receive calls. They're either tethered to their desk phones or, at best, they'll have a cordless that allows them to traverse the office.
A virtual phone line can be connected to any communication device with Internet access, so employees can be accessible by phone anywhere while maintaining their personal number's privacy. This means you can communicate with customers and prospects at any time, regardless of whether or not you're in your office.
Improve the Customer's Experience
Today's virtual phone systems come with a long list of features that enhance the customer experience. You no longer need an expensive, enterprise-level phone system to provide a five-star phone experience.
While each virtual phone line provider is different, some offer on-hold music and marketing messages, automatic call distribution, speed dial, integration with customer databases, three-way calling, and call recording.
Here are a couple of examples of how this can help both you and customers:
 When the phone rings, instead of the call being isolated to your front desk, it can ring throughout your office so that whoever is available can take the call. If you have more than one employee, this feature alone can drastically reduce the number of calls that you miss or go to voicemail.
Assign queue groups that distribute calls based on the type of inquiry. If you have specialized employees, then this feature is a lifesaver. Instead of having to transfer calls between your team, a call can be automatically sent to the person best prepared to receive it.
The virtual phone number itself can also be customized based on your preferences. It's not location-specific. For example, if your main office is in New York, but your customers are in Los Angeles, you can assign a local area code that reflects a Los Angeles number. This helps to make your business seem smaller and more local.
On the flip side, if you serve a national customer base, you can have a toll-free number. In addition to making it convenient for customers to call you, you also give the impression of being a large organization, even if you're a solopreneur or a small team.
Call Analytics
Have you ever scoured your phone bill trying to make sense of your calls? Is one employee making too many personal calls? Is another employee not doing enough outreach? Because virtual phone lines are housed on the Internet, viewing call history is a piece of cake.
Many VoIP providers have a dashboard that gives insight into call volume, missed calls, and peak call times.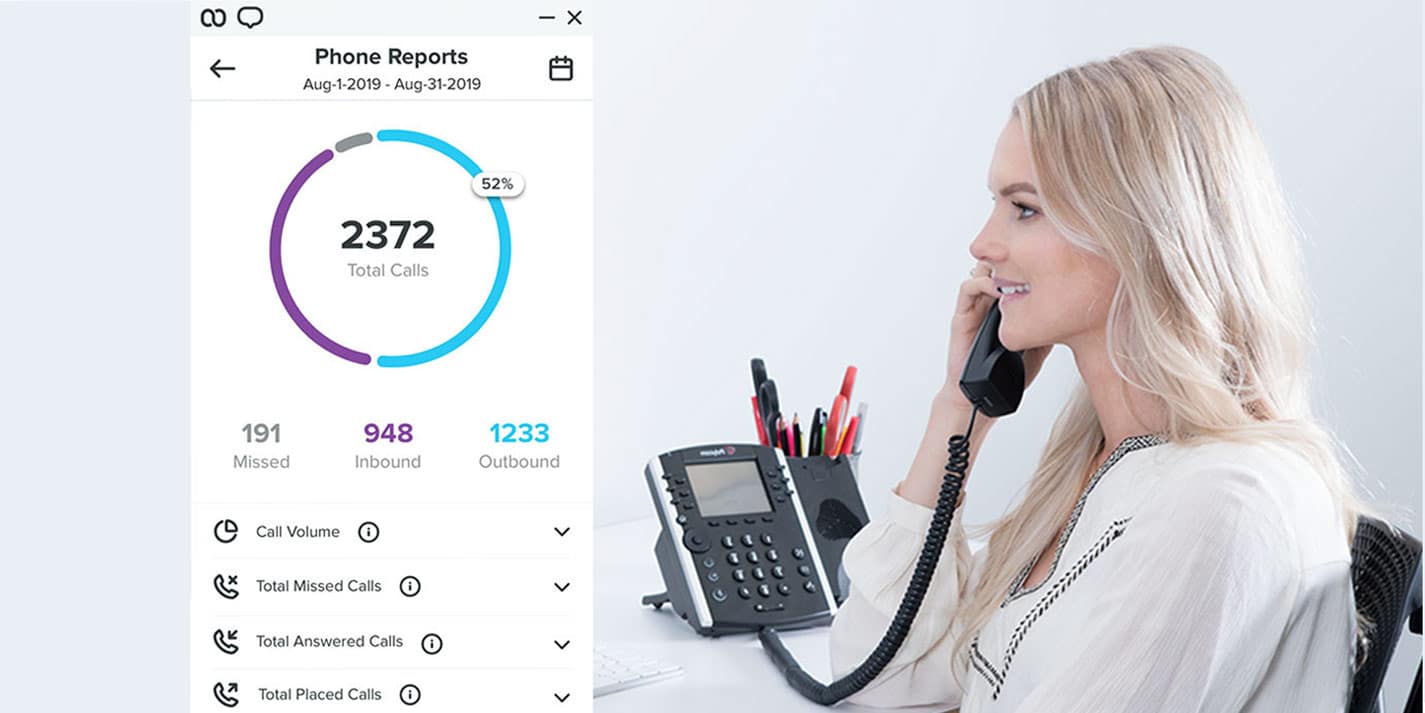 Campaign Tracking
If you run any advertising where the desired action is someone calling your office, then you'll be better able to track the success of a campaign by assigning a unique number. Then, you can run multiple campaigns and see which advertisement was the most successful based on the number of calls it got.
What You Need to Know Before Switching to a Virtual Phone Line
Even though virtual phone lines are the way of the future and almost always result in a communications upgrade, there are some potential issues you need to be aware of.
Here's what you need to know before making the switch to VoIP:
Features Vary Widely
Entry-level systems might not offer everything you need, such as text messaging, call forwarding, faxing, three-way calling, ring groups, etc. Make sure you research several providers and find out what's provided at no charge and what you'll need to pay extra for. One of the best ways to compare providers is to ask for a demo and be prepared with a list of features that are must-haves for your business.
Work-life Balance Can Suffer
Because you and your team can now make and receive business calls no matter where you are or the time of day, it can be tempting to transform into a workaholic. Not only does your work-life balance suffer as a result, but so does your employees'. If they're on call 24/7, they can quickly feel burned-out and resentful.
Before implementing a virtual phone line, it's smart to establish some ground rules. After all, just because someone is technically available to take a call doesn't mean they should have to, especially after hours. Some virtual phone lines can accommodate missed call texting, office hours rules, and other methods that allow you to automate communication when your office is closed.
Virtual Phone Lines Rely on the Internet
You must have a strong and reliable Internet connection for virtual phone lines to work. So, before making any switch, check with your Internet provider to ensure you have at least the minimum bandwidth to accommodate a virtual phone line.
Conclusion
Virtual phone lines are the way of the future. In addition to being less expensive, they'll almost always come with more features than a traditional landline. Are you ready to see how a virtual phone line can help your business? Schedule a demo today.