According to a recent study, 41% of customers avoid certain stores and businesses that don't accept their preferred payment type. Are you missing out on a wealth of customers because you're not taking enough forms of payment?
Even if you accept a variety of payments, you could still end up frustrating your customers. As you add payment options to your operations, it's important to implement them in a way that's friendly to both your customers and your internal processes.
We've done some digging to find out which three payment options customers are complaining about most and why.
Credit Cards
Credit cards are the most popular form of payment in small businesses, with 60% of all transactions between $10 and $100 using a credit card. Most households have at least one credit card, and 90% of Americans use a credit card "at least sometimes."¹
If you're not accepting credit cards, then you're missing out on a major opportunity. But, you also have to consider your customer's needs as you develop your payment policies and source equipment.
Here are the common complaints about credit cards:
Charging fees to use them. Do you charge your customers for the convenience of using a credit card? According to one study, 19% of small businesses do, yet 71% of customers say they try to avoid stores that charge fees to use a card. Are you making the mistake of losing 3% of something in favor of collecting 0% of nothing?
Though credit card fees can feel like highway robbery, charging customers extra to use their Visa leaves them with a bad taste in their mouths. This is especially true if your average order or transaction values are high.
Lack of trustworthiness. The media shares stories regularly about companies getting hacked, compromising their customers' data. And that's not the only concern. Businesses need to ensure that they are keeping this payment information safe on-site as well. Employees that write down payment information on a Post-It note, or don't take other precautions can also put customers at risk.
Not accepting the credit card that a customer uses. While most companies take Visa and MasterCard, not all take Discover, American Express, Diners Club, etc. We recommend ensuring your payment processor accommodates all major credit cards.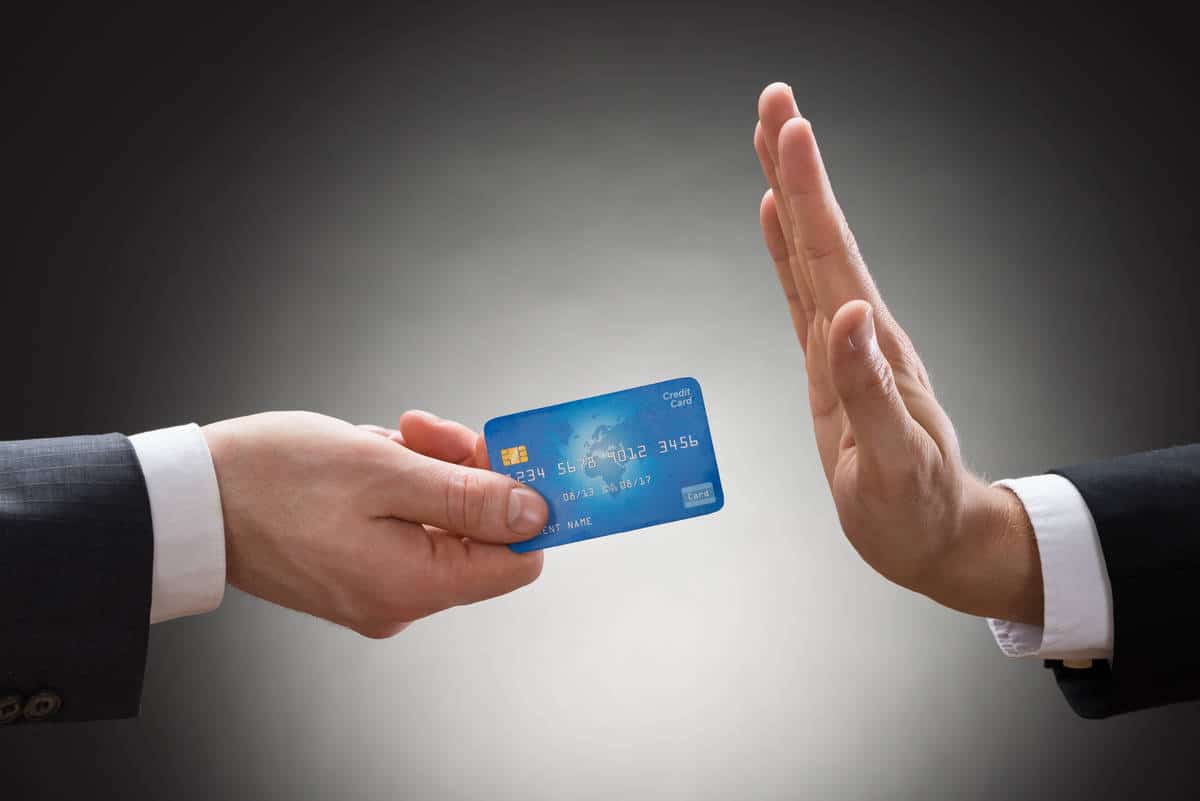 Asking for too much information. Some businesses practically ask for a customer's life story to process a transaction. You might need to know their date of birth or other sensitive action, but your customer might have no idea why you're getting so personal. If you do need extra information, make sure you explain the reason why to your customer so that they understand why you're asking. If they have questions or concerns, patiently answer and address them.
Double charging customers. We know that you would never intentionally overcharge a customer, but it can happen inadvertently. Swiping a card twice, pressing a button more than you should, and other innocent errors can result in your customer seeing a duplicate charge on their credit card statement. Now, the customer has to dispute it with the credit card company, and you'll also face an expensive chargeback.
Being overcharged. Even worse than the double-charging is being overcharged because it's more difficult for a customer to dispute. If a customer's balance is $56, but you accidentally enter $65, you've put your customer in a difficult situation. They can hopefully resolve it by speaking with you directly, but in an ideal world, they wouldn't have to.
Slow transaction processing times. Have you ever put your credit card in the terminal and waited for the payment to process? A slow internet connection, high transaction volumes, and other factors can cause a long lag. This can be annoying for customers in a hurry, but also cause them unnecessary concern as they worry about whether their credit card will go through.
Terminal not working. Credit card terminals work most of the time, but when they're not functioning optimally, it's a nightmare. Customers try to swipe their card and get an error. So, then they try to insert their card in the terminal slot, but they get a message saying, "card not read." At this point, the most common next step is to continue swiping and inserting until the employee or business owner agrees to enter the card manually.
They forgot their wallet. Not having your wallet on hand when it comes time to pay is extremely embarrassing. Small businesses might open a tab or say you can pay next time, but it's still an uncomfortable situation.
However, even someone that forgets their wallet is likely to still carry their smartphone. If that's the case, then you could still collect payment if you had mobile payments implemented in your business. Mobile payment allows a customer to use their smartphone to pay using a digital wallet like Apple Pay.
Debit Cards
Most companies that accept credit cards also accept debit cards. However, some businesses exclude credit cards as a payment option in favor of debit cards because of lower fees. Before you restrict your customers in this way, understand the following:
Debit cards are less secure. If you use your debit card for a transaction and enter your PIN number, then the funds get directly taken from your bank account. This practice is unlike a typical credit card, where the purchases are paid at the end of a cycle. So, when a thief hacks into your payment system, the customer's bank, or steals their identity, recovering those funds can be more difficult, and not guaranteed.
For this reason, debit cards can be particularly risky if customers don't choose to use them like a credit card. Though it seems unfair to make the customers assume this risk, some companies still do this by accepting debit cards and not credit cards. Arco gas station is a prime example of this. Given how insecure the gas station terminal readers are, this restrictive practice puts the customer at extreme risk and is not recommended for a customer-centric business.
Cash
The old saying "cash is king" is no longer true with non-cash transactions dominating daily business. However, accepting cash is still important for small purchases and to accommodate people who don't carry checks or credit cards.
There are some issues with cash, however, with these customer complaints being the most common:
They don't carry enough. If you only accept cash and your service is relatively expensive, your customers might not have brought enough money to pay for it. The average person carries about $80 in their wallet, but 36% of people rarely carry cash.
There are no discounts for using it. By now, many of your customers know that small businesses are subject to credit card processing fees. When they use cash, they're saving you money. Because of this, customers might reasonably accept a discount for paying in cash. While you're not obligated to offer it, it can make customers feel slighted if there's no incentive for paying you in cash.
 They don't feel secure bringing it in large quantities. If your office is located in an unsafe area or your service fees are pricey, customers can feel uncomfortable carrying a wad of cash in their purse or wallet.
They forgot their wallet. We've all forgotten our wallet at one time or another. However, most people will still have their phone in their pocket or in their hand. If you had the option for text or mobile payments, then the customer could still pay without you having to bill them and follow up later.
How to Avoid Many of these Complaints
We've uncovered three helpful tips that will help you end many of these complaints for good.
1. Consider a single payment system that processes all of your payments efficiently. You'll save on merchant fees, and provide your customers with a better, more convenient experience by accepting more forms of payment and giving them instant, digital receipts, and other modern conveniences.
2. Add text to pay. Collect payments with a simple text message instead of having to track down customers with outstanding balances. Text to pay also allows customers to pay securely and remotely. As of 2020, 17% of customers say that text is their preferred payment method, but it is frequently rejected by small businesses as a form of payment.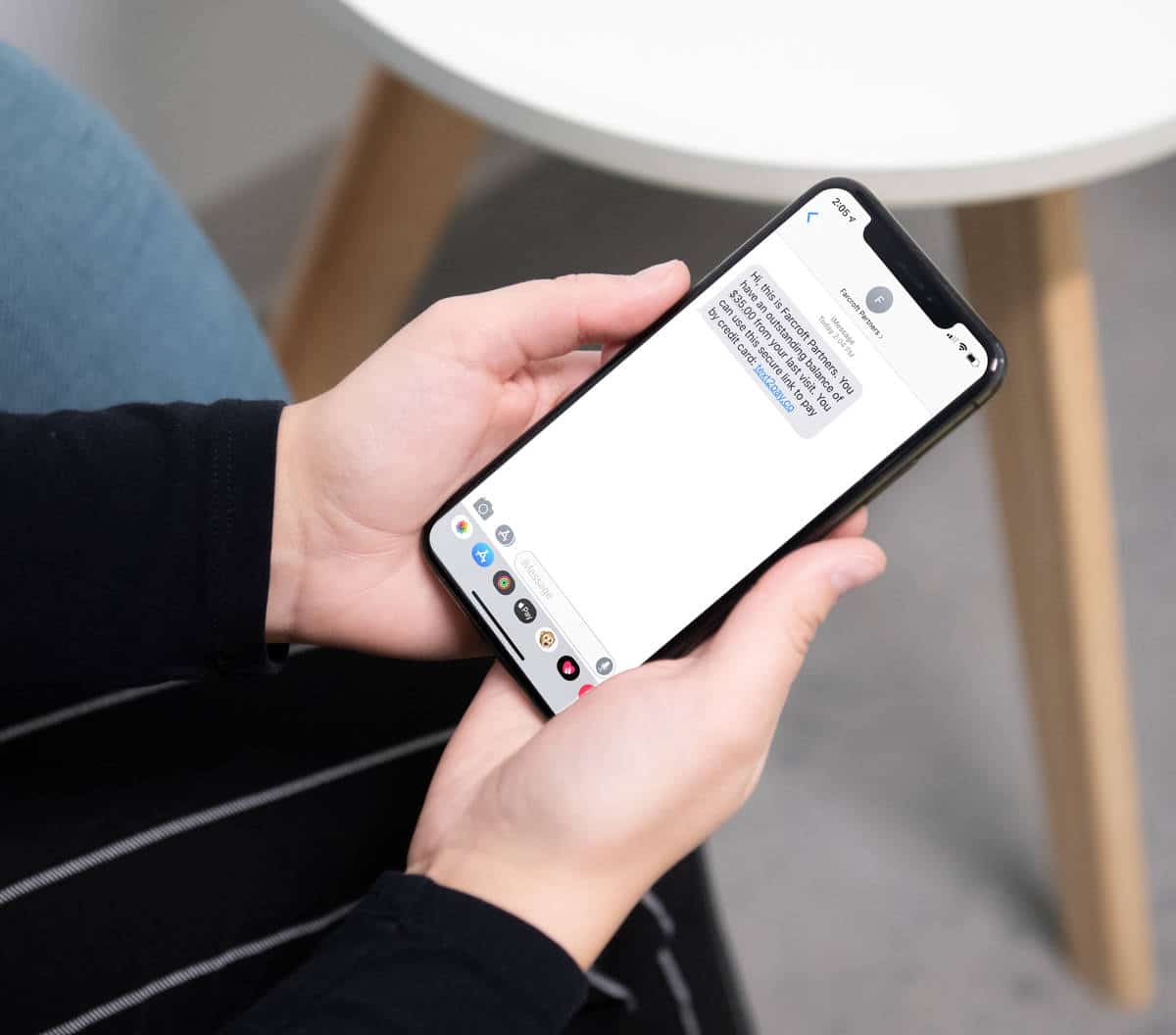 Further, in an independent market research survey, we found that 30% of customers would frequently or always pay with text from their phone if they could. That number more than doubles to 62% for buyers under the 35. The moral of the story is that if you serve a younger demographic, then accepting text payments should no longer be optional.
3. Add mobile payment options. What happens when your customer forgets their wallet? If you have mobile payment options, then they can still pay you with their smartphone! Small businesses that have an in-office terminal that accepts Apple Pay, Google Pay, etc. can add a level of convenience that's unprecedented among most small businesses, especially in the service industry.
4. Consider offering financing options. You can often avoid sticker shock by letting customers pay for care, services, or products over time with Buy Now, Pay-over-time financing options. 63% of healthcare consumers were interested in a payment plan, but <50% had been offered one.
Conclusion
Recently, we launched Weave Payments, a full system that integrates all of your payments into a single dashboard. It allows you to accept more payment options and do a better job of collecting in a way that benefits both your clients and staff.
Are you ready to see Weave Payments in action? Schedule a live demo today.
Resources:
https://fortunly.com/statistics/cash-versus-credit-card-spending-statistics/