Does your business accept credit cards? If so, you need a payment gateway.
Typically, payment gateways have been associated with e-commerce stores as a way to take credit card payments online. Now, however, service-based businesses are beginning to realize how useful they are in providing secure transactions, expanding "office hours," and expediting payment processing times.
In this article, we'll explain what payment gateways are, how they work, and why your business needs one. Then, check out Weave's Payments Software and how it can increase your business's revenue starting today.
What Is a Payment Gateway?
A payment gateway is a piece of online software that works behind the scenes in your business. It connects your checkout software to your merchant account and allows you to process, verify, and accept (or decline) payments.
So, what does a payment gateway do? In plain English, it securely passes sensitive cardholder data to the credit card processor from the point of sale device or software.
Payment gateways are also called merchant gateways, pay gates, and online gateway. However, a payment gateway is NOT the same thing as a merchant account.
Nor is it the same thing as a payment processor. Here's where they differ: A payment processor allows you to process payments using a point of sale system. The processor sends the details of the transaction to the customer's bank, where it awaits approval.
Once approved, the bank sends the appropriate funds to the business's bank account. In general, the person making the payment has to be present for this transaction to occur.
A payment gateway, on the other hand, allows you to process payments when the customer isn't physically present to hand over their credit card. Though typically associated with e-commerce businesses, payment gateways are vital for service-based and brick and mortar businesses, too.
There are six vital benefits to having an online payment gateway:
1. Implement Recurring Billing
If you have a client on a subscription service, you'll be able to collect payment automatically using an auto-debit mechanism instead of billing them each month. This streamlines your collections system, puts money in your account sooner, and makes account management easier for your customers.
2. Take Payments Over the Phone, on Your Website, and Via Text
A payment gateway allows you to collect payments even if your customer isn't physically at your location.
Why might this come in handy? Let's say a customer forgets their credit card when it's time to pay. They can call you later when they get home and give you their payment details so that you can bill their card.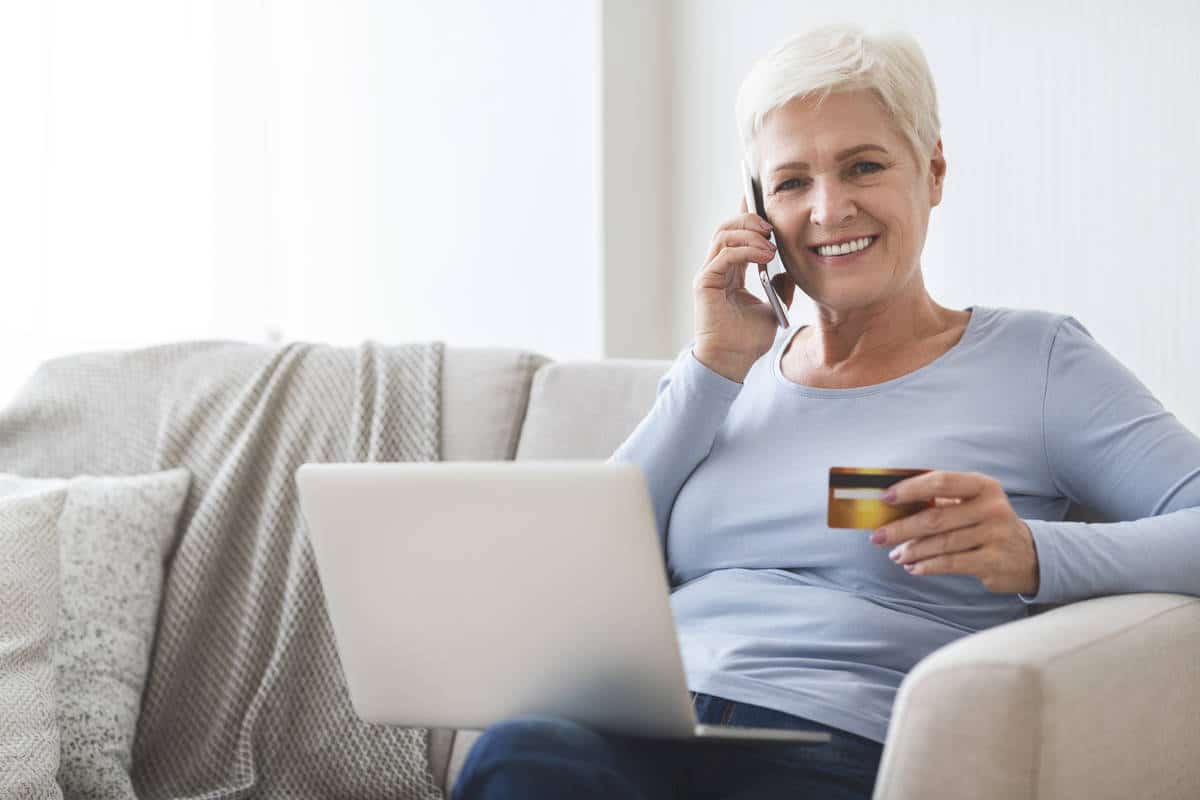 You could also have an option on your website that allows your clients to pay for services and care. Without a payment gateway, you wouldn't be able to collect these funds remotely.
And finally, you can send text messages to your clients using a feature called Text to Pay. You can customize these messages and provide a secure link that clients can use to pay you instantly.
3. Add a Layer of Security
The responsibility of handling sensitive credit card and banking information is handed off to a third party that is more adept at keeping data secure. That third-party company specializes in securing data, and that's it. By contrast, you are skilled at providing a service, not necessarily making sure your financial systems are encrypted.
Payment gateways use sophisticated encryption protocols to secure sensitive data. This protects both you and your customers from fraud.
The other significant difference between using a third-party company and your bank is that these companies are insured, so if something goes wrong with the transaction, they're on the hook.
4. Serve a Larger Customer Base
Just because you're a service business doesn't necessarily mean you have to limit your customer base to locals. If you can provide virtual services, then having a payment gateway will enable you to collect funds online from anywhere in the world.
5. Accelerate Transaction Processing
Payment gateways distribute funds to your account faster than manual processing. And, since you can collect payments even when your customers aren't at your location, you no longer have to rely on clients sending you a check or coming to your office to make a payment. You can take payments over the phone, allow transactions on your website, or send a text with a secure link to collect funds that are due.
6. Make Doing Business with You More Convenient
Again, since your customer doesn't have to be present to pay you, your "store" can be open 24 hours a day, seven days a week. You can virtually eliminate chasing down customers for payment or playing phone tag as you try to convince them to come to your office to pay their balance.
Payment Gateway Scenarios
How you use a payment gateway depends on the nature of your business and how you interact with customers. Here are two scenarios that are particularly relevant to service-based companies: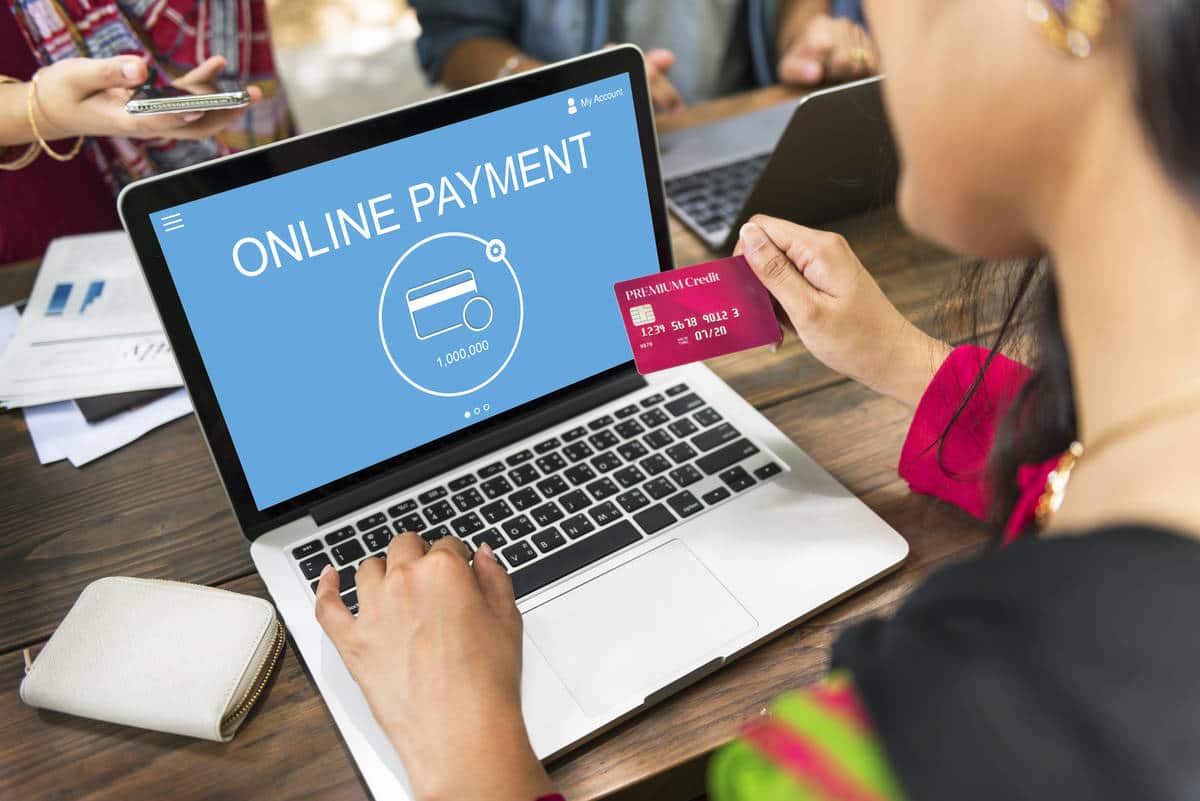 If you collect payments online, then you'll need a payment gateway to process them. The payment gateways available will depend on your website framework and which software you use to collect payments.
For example, some website content management systems like WordPress may offer a plug-in to collect payments, thereby giving you multiple payment gateways to choose from, including Authorize.net and Stripe.¹
In this scenario, the payment gateway and your customer do all of the work, and your business collects the income automatically. Once the customer enters their credit card information or other relevant payment details, the rest of the transaction is automated up to the point where you fulfill the order or provide the service.
Collect Payments Over the Phone
If you're a service-based business, you might interact with your customers face-to-face as well as over the phone. In this scenario, you would have a form or other invoicing system to collect payments. These forms can be stand-alone and not attached to your website. They'll connect to a payment gateway to allow you to process payments.
This situation is similar to the online method, but instead of your customers entering payment details, your staff is responsible for this task.
What to Do When a Payment Gateway Holds Your Payment
Occasionally, your merchant account can get flagged, and the payment gateway might elect to hold your funds for an indeterminant length of time. This can happen if you collect a large amount of funds quickly, you've received a lot of customer complaints, or you fail to pay your payment gateway provider.
A single payment can also be flagged and held if the customer makes a mistake or was the victim of a fraudulent transaction.
Should You Rely on a Payment Gateway for All of Your Transactions?
The short answer is no. For a payment gateway to process a payment, the customer has to use a credit card or connect their debit or checking account to a payment gateway. Not everyone is comfortable with this concept. Further, a small percentage of your customers might not have credit or debit cards to use with your payment processor.
To ensure that you're able to serve the largest number of customers, we recommend having flexible payment options, including cash, check, money orders, etc.
Conclusion
Choosing the right payment gateway can revolutionize your business. To learn more about how we can help, we invite you to schedule a live demo with Weave today.
Resources: