Financial transactions have come a long way since the days of bartering and gold coins. While cash, checks, and credit cards have all enjoyed their days in the sun, mobile payments are quickly becoming the payment method of choice.
If you're a business owner, then the smart strategy is to move quickly to adapt to consumer trends. And, increasingly, customers are turning to mobile payments as their preferred way to pay.
First, What Are Mobile Payments?
A mobile payment is when a customer pays you using their mobile phone. Mobile payments fall into four main categories:
1. SMS Payments (pay by text)
2. NFC Payments (near-field communication technology that exchanges data between payment devices and data readers)
3. Digital / mobile wallets (Apple Pay, Google Pay, etc.)
4. Remote payment gateways using a website or app (PayPal, Venmo, Braintree, etc.)
What all four of these mobile payment methods have in common is the use of a smartphone. As of 2019, 81% of Americans own a smartphone. When you factor age into the equation, about 95% of people under the age of 49 have a smartphone.
This number continues to rise, so catering your payment services to smartphone utilization will benefit both you and your customer base.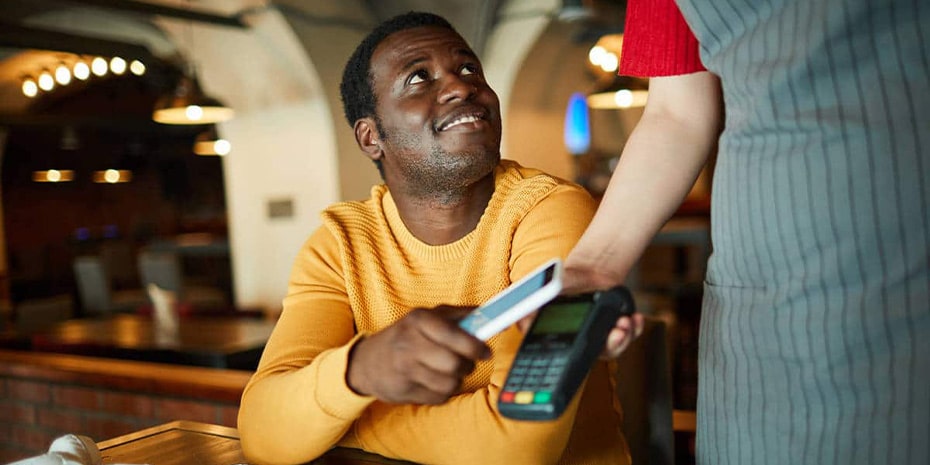 Benefits of Accepting Mobile Payments
The benefits of accepting mobile payments overwhelmingly outweigh the drawbacks.
50% of us carry no cash on a daily basis. And those of us that do often carry $20 or less. As you can imagine, this small amount of money won't buy very much! While credit cards are the preferred payment option for larger purchases, what happens if your customer forgets their wallet at home?
Forgetting one's wallet at home is more common than you might think. There are countless threads on forums and blogs discussing what to do when you forget your wallet and have to pay for something.
Fortunately, mobile payments allow you to pay for goods and services using your smartphone. Even people who are prone to forgetfulness tend to remember to bring their phone with them! Smartphones are practically connected to people's hands or hip pockets.
By making payments convenient for your customers, you'll also breed customer loyalty. When people know that it's easy to pay, they're more likely to keep coming back.
If you have a retail business, you can also benefit by equipping your sales team with mobile payment technology. Nordstrom Rack is famous for drastically reducing wait times for lines in their stores. Instead of making customers wait in line, they can approach anyone in the store wearing a green shirt and pay with a credit card using mobile payment technology.
Being able to pay even when you don't have your wallet handy is just the tip of the iceberg. The other significant benefit related to convenience is customers being able to integrate digital transactions with budgeting and financial software. These systems allow users to categorize and track their spending, streamlining their finances, including budgeting and tax planning.


Want to see how Weave can help you?

Weave Helps Streamline Business Communication
"Amazing technology has simplified our patient communication immensely! We are fairly new and can't wait to learn even more Weave features... customer service and tech support is SPOT ON and can't be beat! " - The Eye Station

Schedule Demo
There are numerous ways to accept mobile payments, including a mobile wallet (Apple Pay, Google Pay, etc.) and SMS messaging. An abbreviation for "short message service" SMS messaging is a way to text payment links to your customers.
Instead of having to collect payments in person, playing phone tag, sending manual reminders, or making your staff initiate awkward financial conversations, your correspondence and collection can all be done via texting.
A mobile phone, tablet, or computer can all be set up to accept payments. You have the option to add a physical card reader or install an app to make the process even simpler.
Another cost-saving feature is emailing your customers' receipts instead of printing them. You'll save money on paper and ink, while also doing your part to help the environment.
Streamline Collections Activities
Have you calculated how much time your staff spends on accounts receivable activities? Do you know how many of your customers have defaulted on a balance? With mobile payments, you can collect your funds immediately, even if your customer doesn't have a credit card handy.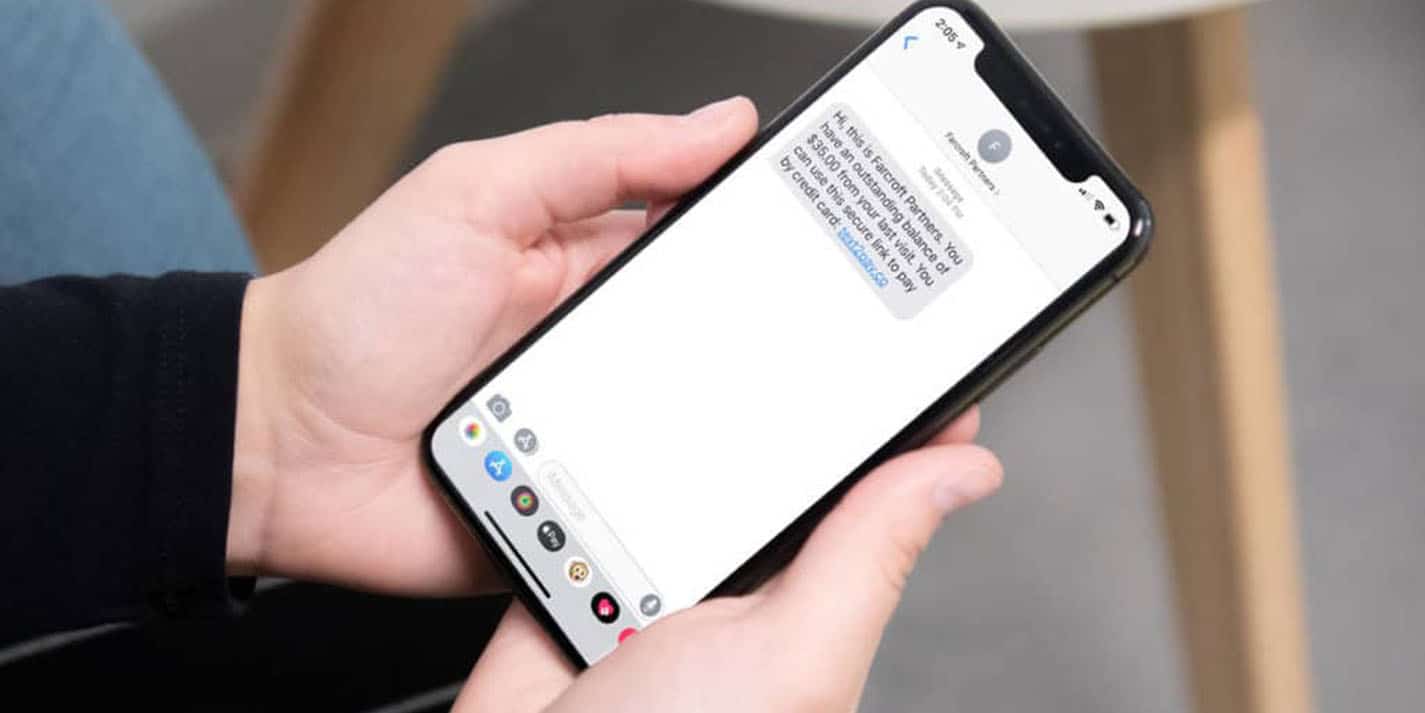 Further, you can follow up via text and collect payment automatically without your staff having to manually follow up.
Not everyone likes to carry cash and credit cards around. Despite being a target for theft, credit cards are increasingly being hacked. Gas stations and store terminals are often compromised, leaving people's credit card numbers at risk for being stolen and used to rack up thousands of dollars in charges.
Mobile payments give customers the option to avoid pulling cash and credit cards out of the wallet. Instead, all of the transactions occur either via their smartphones or through a secure online gateway.
Digital wallets also provide an additional authentical measure that enhances security. These authentication measures confirm the payer's identity by using biometric data like a fingerprint scan or facial recognition. Further, these payment gateways also use tokens to encrypt sensitive account holder information.
The adoption rate of mobile payments is expected to rise rapidly, especially among millennials. By positioning your business as an early adopter of new technology, you can show that you're on the cutting edge of what's new. This shift will also signify to your customers that you are always seeking to improve and evolve.
Have you ever forgotten to record a transaction? Have you ever misplaced cash or a check? Mobile payments are instant and provide an immediate record by integrating with your accounting software. As a result, you can stay better organized as a business owner. No more expired checks floating around!
As more of your transactions utilize mobile payment technology, you'll be able to realize the following bookkeeping benefits:
Less data entry
Fewer labor hours spent on bookkeeping tasks
No more backlogs of paper receipts and invoices
Ability to send digital receipts and invoices instantly
Improved Cash Flow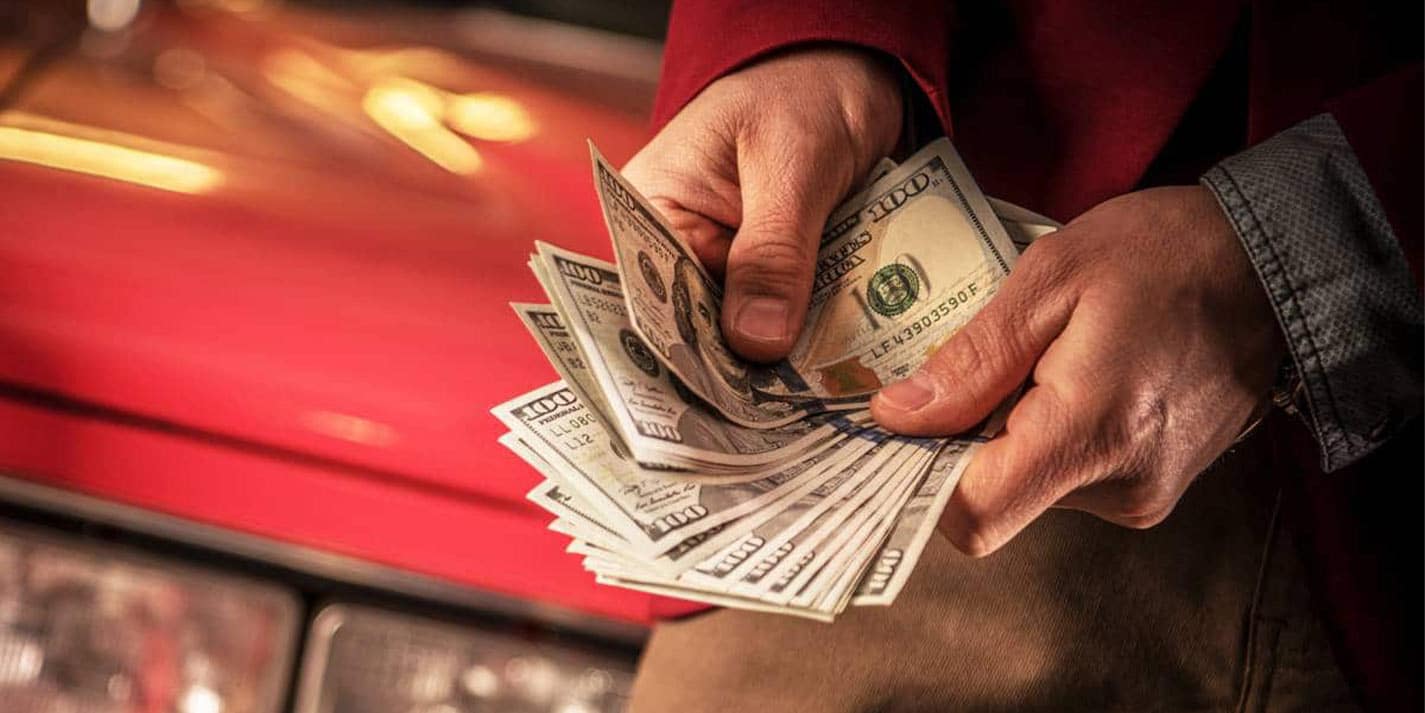 Small businesses are often plagued with cashflow issues. Invoicing customers and waiting for payment can result in a feast or famine scenario that makes planning, expansion, and operations more difficult.
With mobile payments, you can collect funds at the time your service is delivered, even if you're "out in the field." You no longer have to wait for the proverbial check in the mail.
Get More Customer Insights
Not many businesses know this, but mobile payment systems track customer behavior and shopping trends. While this feature might not be relevant to all businesses, if you have repeat customers or are targeting a specific demographic, mobile payment technology will deliver you powerful data that allows you to serve your customers better.
Expand Your Business's Reach
If you're limited to accepting cash, checks, and credit cards at your physical location, then you could be missing out on opportunities to expand your business. By accepting mobile payments, you can take your business on the road.
Whether you're at a farmer's market, health fair, convention, tradeshow, or festival, you'll be able to collect payment on the spot in real-time.
Potential Risks
Despite all of the benefits that mobile payments offer, there are some potential drawbacks to consider:
Even though we praised mobile payments for enhancing security, they do also pose a potential security risk. Any transaction that relies on Internet service to send data back and forth can be compromised.
As a business owner, it's important that any POS terminals you use must have the most advanced encryption technology to protect both you and your customers from data being compromised.
Your customers can also be vulnerable if they're not careful. A stolen phone, getting hacked, or installing an app that has malware can compromise their phone's security and leak sensitive financial information to malevolent hackers.
While you can't control your customers' behavior, you can advise them to only add their credit card and financial information to their mobile wallets when they have a secure password protected WiFi connection, mostly likely at home.
They should avoid using a public WiFi connection at a coffee shop or hotel when they're setting up or modifying their digital wallets, where anyone can potentially hack their data.
Meeting Customer Expectations
You've probably heard business advice along the lines of "you have to meet customers where they are." When it comes to mobile payments, you have to decide if this is a feature that your customers want. If you serve a younger audience, then chances are they expect this level of convenience.
If, however, your audience demographic is older or less tech-savvy, you might want to be conservative with how you launch a mobile payment platform. Regardless of your customer profile, we recommend outfitting your business with a way to accept mobile payments without eliminating other payment methods (yet).
Conclusion
Are you ready to see how mobile payments can benefit your business? Watch a demo with Weave today.