Now that 2020 is well underway, isn't it time to take a look at your phone system? Is it serving your needs? Is it appropriately priced?
Many businesses make the mistake of not putting much thought into their phones. However, given how vital communication is to small businesses, it's wise to thoroughly evaluate your current communication system and see if there are ways to improve it.
One of the most common improvements companies are making is to switch to VoIP. Weave's VoIP phone service and integrated features are rapidly becoming part of businesses all across the United States. Short for Voice over Internet Protocol, this technology uses the Internet to make and receive calls, not copper wires or cell towers like landlines and cellphones do. In this article, we'll discuss how you can know if VoIP is the best solution for your small business.
You're Overpaying for Long Distance
Take a look at your current long-distance bill to see what you're paying. You'll likely see either per-minute charges or a flat fee that includes unlimited long-distance calls. Either way, the chances are high that you're paying too much for the service. With VoIP, long-distance calls are usually free because the calls are made using the Internet, not the crumbling and expensive phone infrastructure. As a result, voice communication works the same as sending an email – the data is transmitted via the Internet.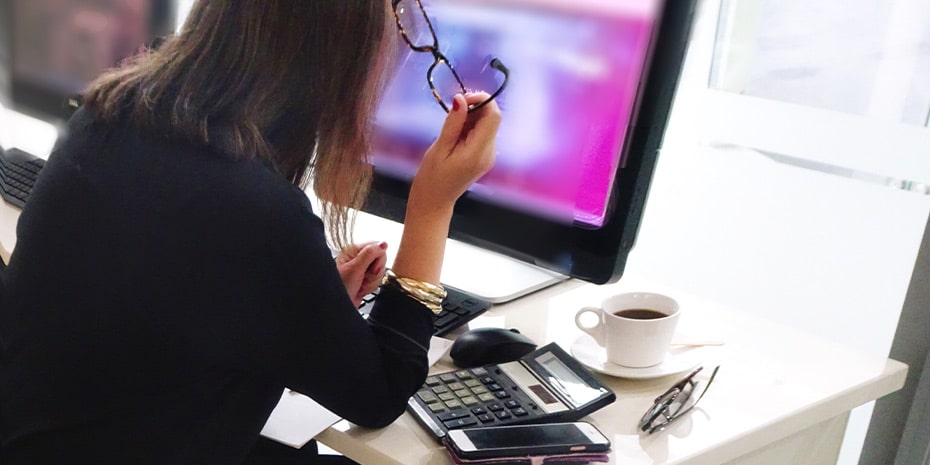 If you make any international calls, the cost difference between a traditional phone system and VoIP is even more dramatic.
You're Paying for Features You Don't Use
After you're done reviewing the long-distance portion of your phone bill, you'll probably notice some other mystery fees. You'll see taxes and surcharges, and you might even notice maintenance fees, as well as charges for rollover lines, extensions, and call recording.
Traditional phone companies have a reputation for nickel and diming their customers. Small businesses can end up feeling stuck. No one wants to pay for a service they don't need, but removing a necessary service can harm your business.
A VoIP solution usually bundles all of the features you need for one low price. This takes the guesswork out of picking and choosing what you need and allows business owners to have a feature-rich phone system that doesn't cost a fortune.


Want to see how Weave can help you?
Weave Helps Streamline Business Communication
"Amazing technology has simplified our patient communication immensely! We are fairly new and can't wait to learn even more Weave features... customer service and tech support is SPOT ON and can't be beat! " - The Eye Station

Schedule Demo
You Don't Have an IT Person on Staff
Traditional phone systems can take a lot of work to maintain. If you need to add a new line, repair a piece of hardware, or replace a piece of equipment, how would you go about doing it? Unless you have a highly technical person on staff, you'll likely need the assistance of an expensive contractor or a representative from the phone company that will bill you by the hour.
One of the most compelling features of VoIP is that it requires little to no equipment. If you choose a hosted VoIP solution, then the only equipment you need is an IP telephone to make and receive calls. When it comes to hardware and software upgrades, your VoIP provider handles everything for you.
You Have Employees that Work Remotely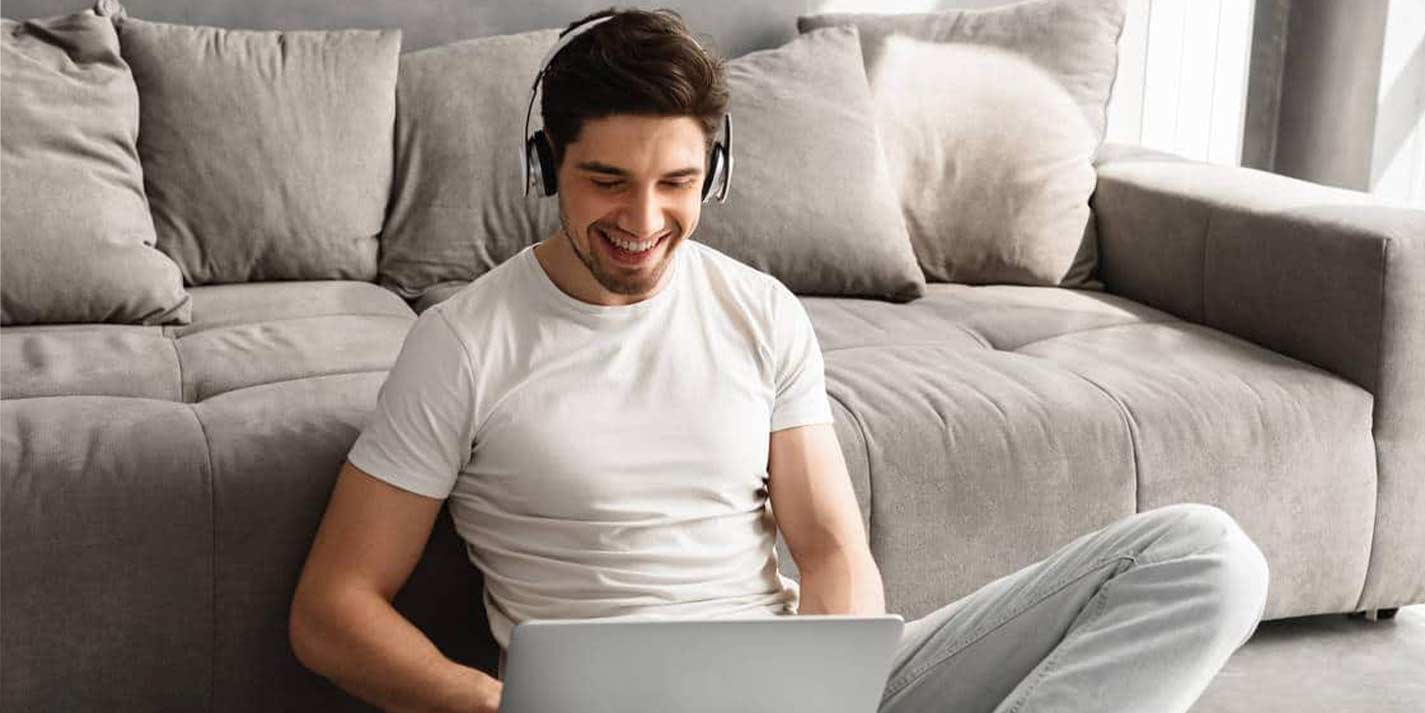 It's not unusual for small businesses to have employees that work remotely or travel frequently. The question is how those employees communicate with the rest of the team and your customers. Assuming they all have mobile phones, this solution is still not ideal.
Even if you provide each of your employees with a dedicated smartphone to make and receive business calls, it's not a substitute for having a unified communications network. Phone calls are still being directed to a standalone phone number that's not connected to your business.
Companies that use VoIP are able to have all of their employees connected by a single phone number. Customers can dial your business phone and reach an employee by dialing their extension. This gives customers the convenience of being able to reach anyone at your company using just one phone number.
And, because the employees' smartphones are connected to the VoIP network, they're armed with all the features that come with your telephone system, including missed call texting, voicemail to email, call recording, and more.
You Have a Small Team with Overlapping Responsibilities
If your company is like most small businesses, then you and your team probably wear many hats. For example, each of you can likely take a customer service call, deal with a vendor, or chat with a potential client.
But what happens when someone calls your primary phone number, and your receptionist isn't available to answer right away? What happens when the potential customer is trying to reach one of your employees, but that person left the office early or is taking a sick day?
In a traditional phone system, the caller would (maybe) leave a message and have to wait for a return call. Not only is this situation less than ideal from the customer's perspective, but it could also result in dissatisfaction, losing a customer, or failing to earn the business (if the caller was a prospect).
With VoIP, you could set up your phone system to have rules that dictate how calls are handled. If no one is at the front desk or the employee for whom the call was intended isn't available, you have options that will allow you to communicate with the person right away:
– Implement missed call texing where the caller would get an immediate message telling them when they can expect to receive a return call. The text can also invite the person to interact directly with the message.
– Set up call distribution rules that dial alternate employees if the first person is not available. That way, instead of a person randomly dialing numbers in a directory to reach someone, the phone system will continue trying each name on the list until it finds an employee that is available to take the call.
You Understand How Important Answering the Phone Is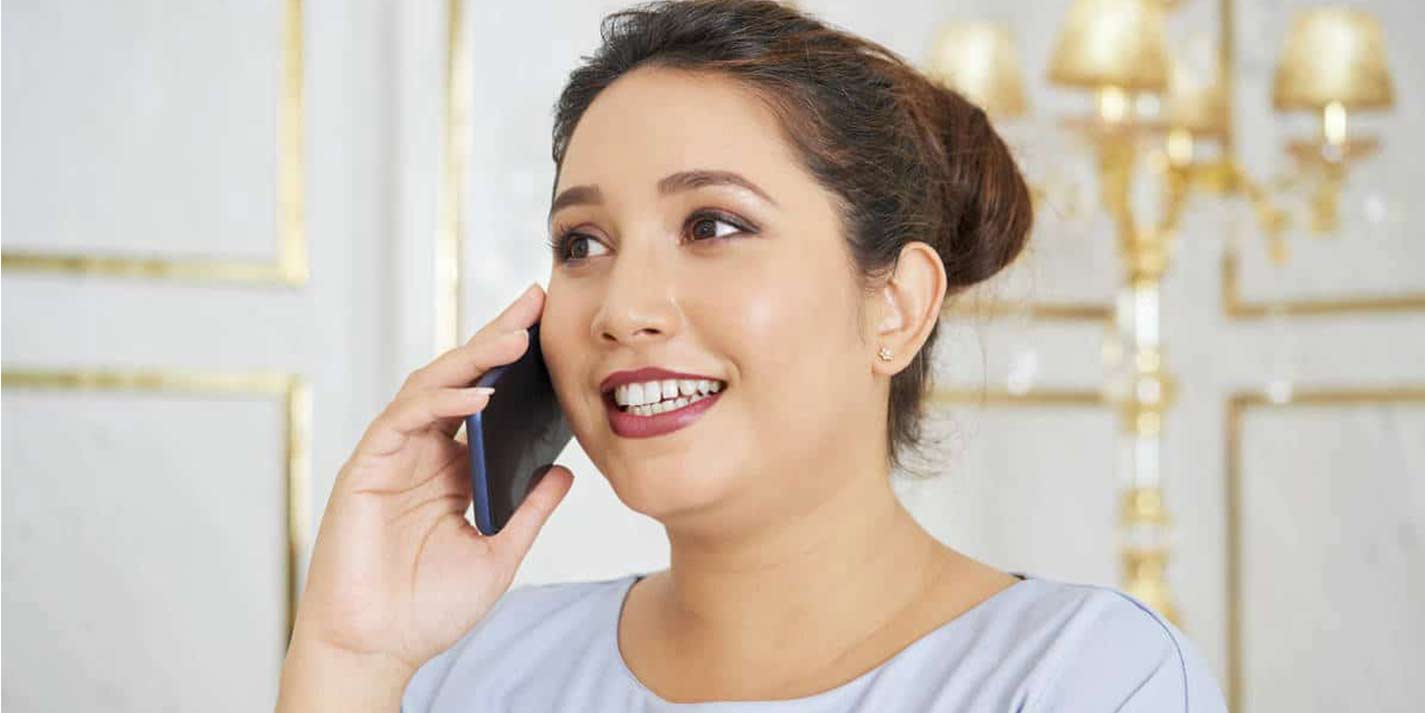 With the advent of email, webchat, and social media interactions, one could reasonably assume that the phone is becoming obsolete. However, nothing could be further from the truth. Despite all of this new technology, 80% of all business communication still takes place over the phone. When you miss a phone call, you miss an opportunity.
85% of people won't call you back if you don't pick up, and you can't expect everyone to leave a voicemail. If the caller is already a customer, their perception of your customer service quality is going to diminish. And, if the caller is a potential customer, then they're going to dial the next name on their list of possible service providers.
It's easy to blame being short-staffed or not having a full-time receptionist as a reason for missing calls, but there are other reasons employees miss calls, too. One potential reason is that they're too busy with current tasks to pick up the phone. If that's the case, wouldn't it be fantastic if the call could be routed to someone that's available? That's easily doable with VoIP solution.
Customizing Your Current System is a Nightmare
Do you plan on adding employees to your organization soon? Have you thought about how much it will cost to add a phone line?
Or, what happens if you change your office hours? How do you fix your phone system to reflect the new hours?
Traditional phone systems can be cumbersome to update and require the skills of an expensive IT person. However, with VoIP, most changes can be made with an easy-to-use desktop or mobile phone app. In some cases, you might need to call your VoIP provider, but often, many issues and customizations can be resolved quickly and with a minimal (or no) fee.
You Need a System with Modern Features
Traditional phone systems don't always have modern features, and if they do, you might have to pay extra for them. Because VoIP is a newer solution that relies on Internet technology, and not outdated infrastructure, small businesses are able to add advanced features that wouldn't otherwise be available.
Some of these features include:
 Automated attendants
Menus and directories
Voicemail to Email
Hold music and custom marketing messages
Call forwarding, transferring and recording
Automatic call distribution
Internet faxing
Text messaging
Conference calling
Video conferencing
You Think It Would Be Helpful for Your Phone System to Integrate with Other Systems
What if your staff could see details about who's calling before they answer the phone? Many VoIP systems can be integrated with business software programs to take your customer service to the next level.
Instead of being limited to Caller ID on the phone's visual display, your phone or desktop would retrieve the caller's entire record (assuming they're in your database). You would see their full name, their historical and upcoming appointments, previous communications, notes about their account, past due or current balances, birthdates, and more.
You Want a Quality System that Doesn't Cost an Arm and a Leg
Smart business owners know that every penny counts. They also know they shouldn't have to overpay for subpar systems and outdated technology.
Traditional phone systems are quickly becoming obsolete. They are expensive, difficult to maintain, and businesses have to pay extra for every feature. VoIP systems, on the other hand, are less expensive and come with more standard features. These functions allow small businesses to boost operational efficiency, better serve customers, and communicate more effectively as a team.
Conclusion
Are you ready to see if Weave's VoIP solution is an ideal fit for your business? We're so confident you'll like us that our service comes with no contracts. Schedule a demo today.