Usually, the term "upgrade" is associated with something more expensive, but with VoIP, the opposite is true.
VoIP, short for Voice over Internet Protocol, allows you to make and receive phone calls using your Internet connection instead of the traditional PSTN (Public Switched Telephone Network), which still uses wires and cables to transmit voice data.
Now that reliable Internet connections are the norm across the country, and the FCC has begun exploring how to accelerate the move from PSTN to VoIP "as quickly as possible," VoIP is quickly becoming the standard for business communication. Additionally, with the pandemic scare in 2020 came an accelerated use of VoIP services to support work-from-home employees. For example, 57% of remote workers say they use instant messaging platforms (VOIP) often in their work to communicate.¹ So we can see how VOIP is now the top choice among US business owners and employees.
If you've got an old phone system that's expensive and hard to manage, it might be time to consider something new. Instead of simply upgrading the hardware of your existing phone system, a new approach might be better for your operations and your bottom line.
VoIP utilizes newer technology, can integrate easily with your business's software like client databases and email marketing systems, and it also enables employees to use their mobile devices to communicate internally and externally via voice and text.
VoIP is a smart upgrade to your legacy system while often saving money in the process. Talk about a win-win!
Hosted vs. On-Premise VoIP
Once you decide to make the switch to VoIP, the next step is to figure out if you should use hosted or on-premise VoIP.
Most small businesses prefer a hosted solution because it means that the service provider manages and maintains all of the technology and keeps everything running. You don't need to purchase or maintain any equipment other than your phones. The installation is also taken care of for you, though you'll likely go through some training before your system goes live.
On-premise VoIP, on the other hand, requires that you buy, install, and maintain all of the equipment. You'll also need a dedicated area to house the hardware. Some companies argue that an on-premise system is better because you have more control; however, if you have a reliable VoIP provider, then hosted is a more cost-effective and convenient solution.
This is particularly true if you don't have a full-time IT staff to install hardware, troubleshoot issues, and customize your setup on the fly.
How to Save Money with VoIP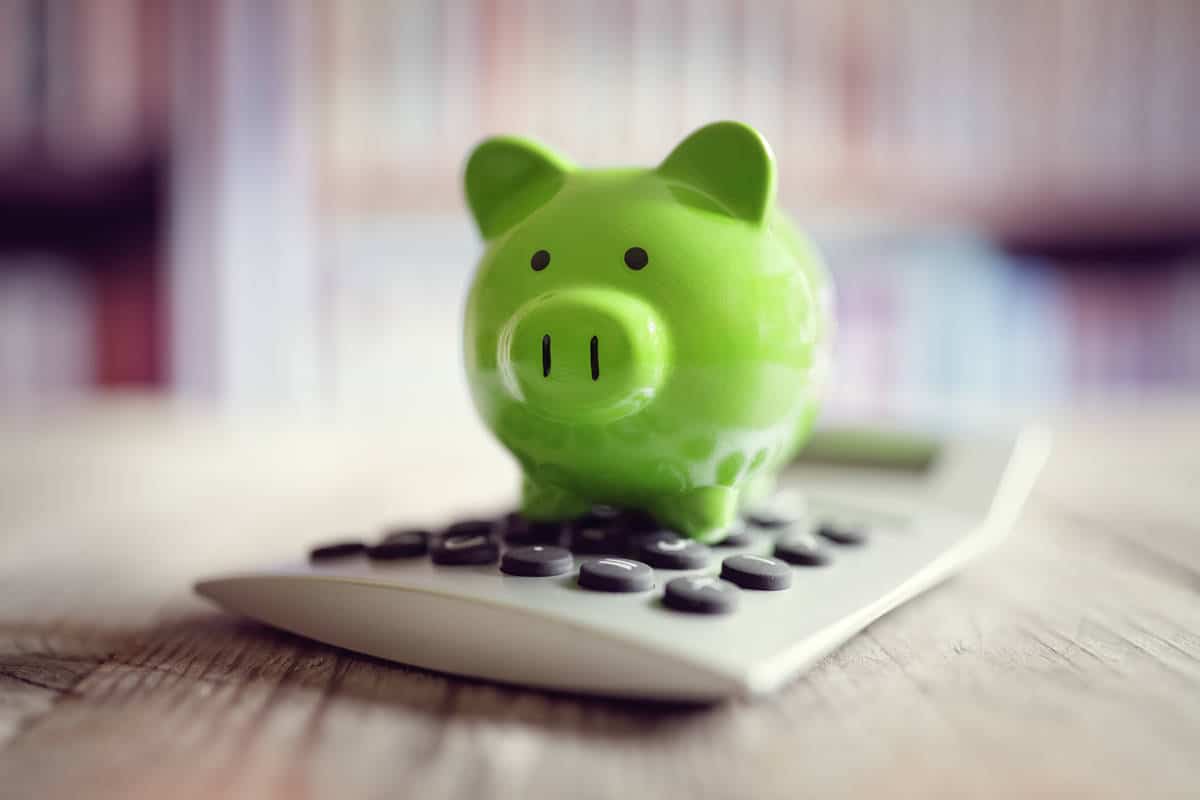 When businesses make the switch to VoIP hosted phone service, they can achieve huge cost savings. The added features and efficiencies that small businesses can attain with VoIP also translates to better efficiency, more productivity, high customer satisfaction rates, and even improved morale.
There are 7 ways that a VoIP hosted phone service can save small businesses money.
1. Cheaper Long Distance
When a company switches to VoIP, there is often an immediate cost savings in long-distance charges. Because the call is made over the Internet, and not a traditional landline, you don't have to pay high long-distance rates that the phone companies charge. Calling across the country will cost you nothing, and international calls are bound to be less expensive, too.
In some cases, a company can shave off almost all of their international calling bills. If you make any international calls, then these cost savings can be significant.
The best part is that you'll no longer be surprised by a big phone bill at the end of the month, and if you have clients in other parts of the country or world, you don't have to worry about how much it costs to have a simple conversation on the phone. When you're trying to serve clients, recruit employees, or deal with a vendor, you shouldn't have to worry about how much every second on the telephone is costing you!
2. Less Equipment
The most significant savings occur when a company switches from an on-premise telephone system to a cloud-based or hosted system. When you choose to have your VoIP system hosted by a service provider, that company will handle the maintenance and provide you with support and regular updates.
Further, these services tend to have lower up-front costs. Typically, there's a small one-time setup fee and reasonable monthly service charge. Rates can vary widely, and some companies require lengthy contracts. As you shop around, be sure to compare prices, features, and terms of service before committing.


Want to see how Weave can help you?
Weave Helps Streamline Business Communication
"Amazing technology has simplified our patient communication immensely! We are fairly new and can't wait to learn even more Weave features... customer service and tech support is SPOT ON and can't be beat! " - The Eye Station

Schedule Demo
3. Lower Maintenance Fees
The more equipment you have, the more likely it is to fail at some point. Not only do the repair and maintenance costs add up, but every minute of downtime costs your company money. Legacy PBX systems are notorious for lots of complicated and expensive equipment that requires a technician to assist with.
It's not uncommon to have to bring in an expert just because an employee moves their office down the hall, and the phone extension needs to be transferred. As your company grows, the expense of maintaining this system can be astronomical.
Even more problematic than the cost of the equipment is the expense associated with having to repair and maintain systems that are moving toward obsolescence. Parts for legacy systems are harder to come by because they're no longer being manufactured. This also means that experienced technicians are also becoming a rarity.
As VoIP takes over and becomes the standard, it's going to be more difficult and expensive to maintain a legacy landline system. Companies that make the switch now can avoid having to make a costly decision in the near future.
4. More Scalability and Flexibility
One of the main reasons that small businesses of 50 employees or less switch to VoIP is for flexibility. If they need to hire more staff, they can easily add users and phone lines with the click of a button instead of having to buy equipment and work with an IT person on the setup.
In addition to being able to grow with your business, a VoIP hosted phone service gives you and your employees the flexibility to make and answer calls from anywhere. You're no longer tethered to your desk, which is especially helpful for companies that have traveling or remote employees.
With a VoIP system, your employees can make and receive calls, and even send texts, from their mobile phones, but the call will come from your business. This unique feature allows mobile phones to function exactly as your business phones do. You'll maintain a more uniform, professional appearance, can translate to higher customer satisfaction and retention.
5. No-Cost Customization
Want to add more features to your existing system? Again, you no longer have to bring in a technician to help. You can easily make changes right from your office without technical expertise. This includes changing your hold music, updating your phone tree, adjusting call forwarding settings, and more.
If your business is growing or you're experimenting with different phone setups, then being able to customize your phone system's settings without intervention can result in significant cost savings.
6. Fewer Lines Required
Most VoIP services are priced based on the number of users you expect to be on the phone simultaneously or a flat overall fee. Therefore, instead of the one line per each employee billing model, companies that use VoIP can choose to have fewer lines since they don't expect every employee to be on the phone at the same time.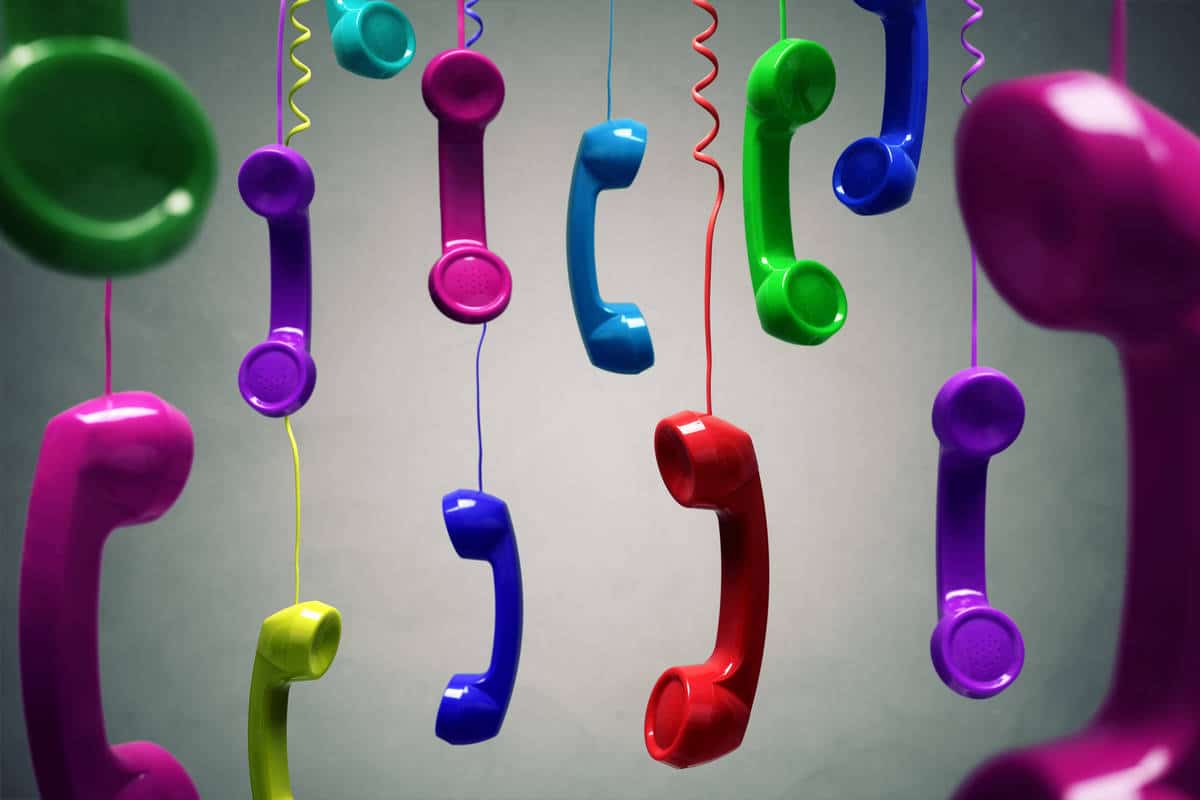 With VoIP, your customers will never get the dreaded busy signals. Busy signals are a result of all the lines being tied up. To accommodate simultaneous callers, a company with a traditional phone service would have to purchase multiple lines. And, if all the lines are occupied, the customer would still get a busy signal! Adding extra phone lines is expensive, but completely unnecessary when you have VoIP.
7. Powerful Features Come Standard
Small businesses can now convey a larger, more professional presence with features that come standard with VoIP but are prohibitively expensive in legacy PBX systems. Features like auto attendants, hold music, call forwarding, automated call distribution, Internet faxing, voicemail to email, call recording, phone trees, video conferencing, and more are often available for no extra charge (or a very small fee) when you make the switch to VoIP.
These features are essential to convey a professional image, and they also enhance your staff's efficiency and productivity. The auto-attendant feature, in particular, is especially useful for businesses that don't have a full-time receptionist on staff or need coverage when their front desk goes to lunch, takes a break, or is on another call.
Conclusion
Companies are making the switch to VoIP hosted phone service for a number of reasons. The most common motivators are an old, outdated VoIP system, a legacy PBX that lacks functionality, or complaints about an outdated system that is costing more to keep going than it's worth. Cost is another major consideration, and the savings are significant.
Regardless of your particular motivation, it's worth exploring how a VoIP hosted phone service can help your business. Schedule a live demo to learn more.
Resources: