What if we told you that there was now a way that customers could pay you instantly without needing to have a wallet, a credit card, or even be in your office?
You might already be using text messages in your office to communicate with clients and remind them of appointments. Now, you can also use text messages to collect payment!
Referred to as Text to Pay, this payment method allows you to collect outstanding balances by enabling customers to pay instantly from any device. It doesn't matter whether they have an iPhone, a Samsung, a tablet, etc., as long as their mobile unit can accept text messages, your customers will be able to pay you.
Collecting payment via text isn't just convenient for your business; it's also something that customers are actively seeking.
Recently, we commissioned an independent market research study to learn more about payment trends and customer preferences. We found that the ability to pay for goods and services from a mobile device is fast becoming a preferred payment method among customers of all ages.
Our survey found that 30% of small business customers would "frequently or always" pay with a text from their phone if they could. That number more than doubles to 62% of buyers under the age of 35.
Why You Should Consider Adding Text to Pay as a Payment Option
As you can imagine, the easier you make it for your customers to pay you, the more often you'll get paid. Though this is common sense, we often see small business owners overlook it. Many business owners think that adding payment options is a hassle and can complicate their operations.
We're here to show you that the opposite is true. As long as you add the payment options that your customers want and you use the right systems, your business can benefit by having more ways for clients to pay.
In our research, we uncovered a statistic that surprised us: only 16% of small businesses offer more than three forms of payment. They are typically:
1. Cash
2. Check
3. Credit Card
Though this selection might have sufficed five years ago, it's not enough today. In 2020, customers want to pay with their phone, whether it's via a text message or a digital wallet like Google Pay or Apple Pay.
What's more, we also found that small businesses that offer more payment options were able to increase their revenue by 29%. It turns out that giving customers more choices attracts them to your business, but that's not all. Having payment options can increase your conversions and average order value as well.
Let's dive into six more benefits of accepting payments via phone texts.
1. Text Messages Get Noticed
More than 99% of Americans have a cell phone. This number even includes older people in their 60s. So, if you want to reach someone in today's remote, fast-paced world, a cell phone is your best option for connecting.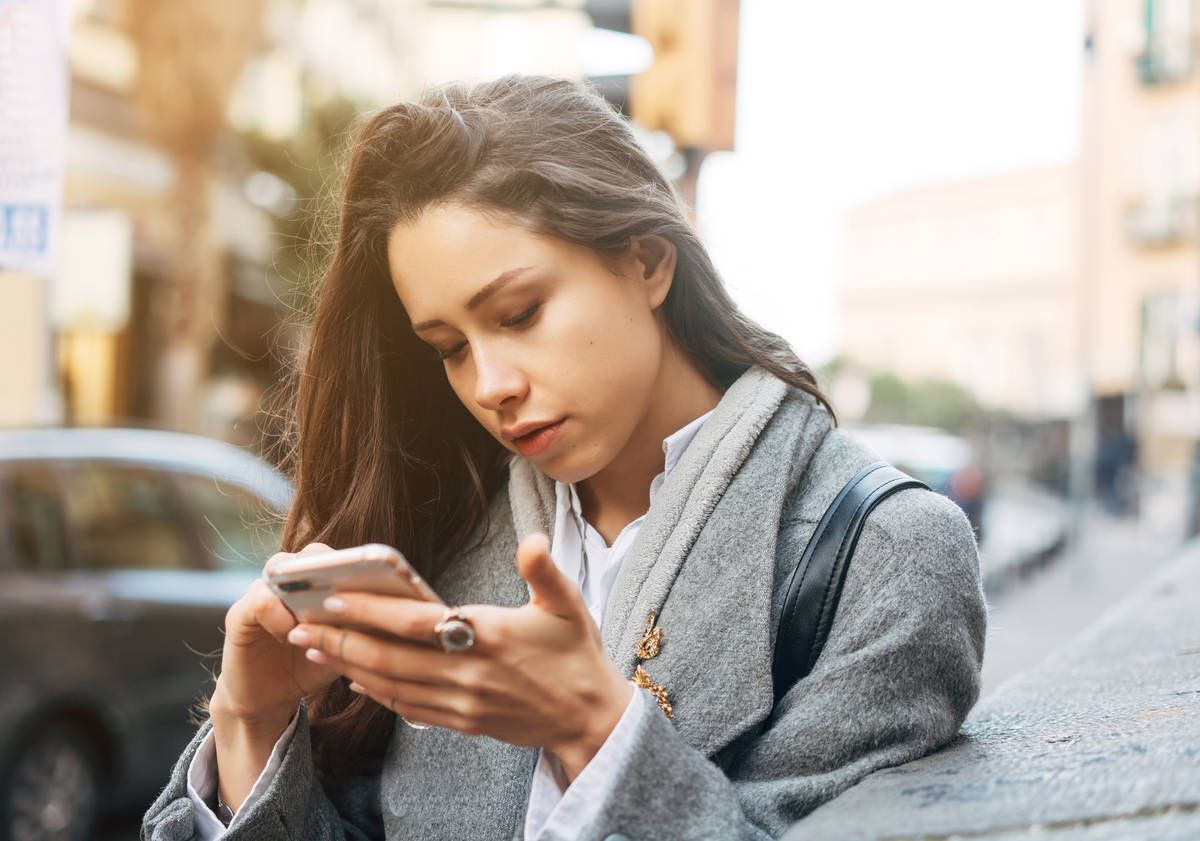 Further, during the last several years, texting has taken over as the preferred communication method instead of voice calls. The average American sends 94 text messages per day, and 97% of people admit to having sent a text message in the past week.
And, unlike phone calls that go unanswered and emails that remain unopened, 99% of text messages get read, the vast majority of them within three minutes.
By communicating with customers through a text message and providing them with a link to pay, you'll have the best chance of your invoice being seen and hopefully paid. Not only that, but your office will be able to communicate this information instantly. You can avoid phone tag, sending bills in the mail, or trying to track down delinquent payments with emails that continue to be ignored.
2. Streamline the Collection Process
Earlier, we alluded to the fact that trying to collect payments can be a long and tedious process. If you provide a service that's billed over time or in installments, your staff has to organize periodic collection efforts. This could include autopay, paper, or digital invoices.
While autopay is undoubtedly convenient, what happens if the person's payment doesn't go through? Most likely, you'll follow up with a phone call and end up in a game of phone tag that can span days or weeks. But, what if you could send them a text alerting them that their payment didn't go through? The customer could instantly pay you and update their payment information for the next installment.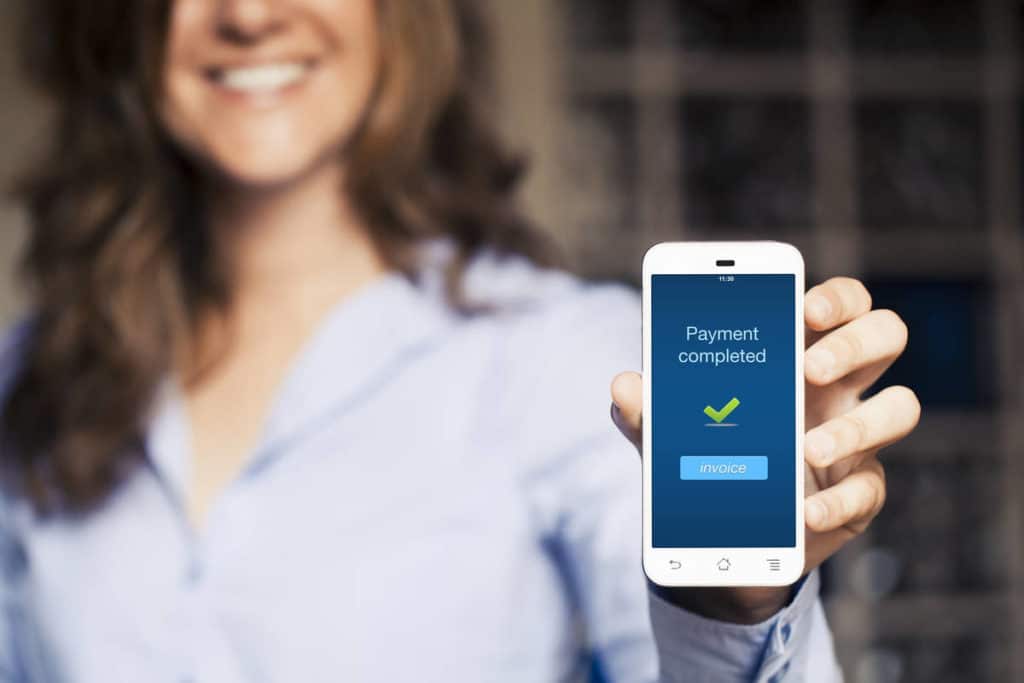 Phone texts that collect payment can also eliminate the need to send invoices in the mail (make sure you get permission and understand your client preferences before stopping paper invoices).
You're probably well aware that sending an invoice in the mail takes time, and then you have to wait for your client to write a check and mail it back to you. And then, of course, you have to deposit the check and wait for the funds to clear. However, when you collect a payment with a text, you can access those funds much more quickly.
This streamlined process can also save your company big bucks.
Have you ever calculated how much time your team spends on collection efforts? Have you identified how many accounts have become a "lost cause" because you haven't been able to reach anyone? Have you looked at the costs of printing and mailing invoices?
Because text payments are digital and can be collected instantly, your business can cut costs in a variety of areas that you might not have considered.
3. Collect Remote Payments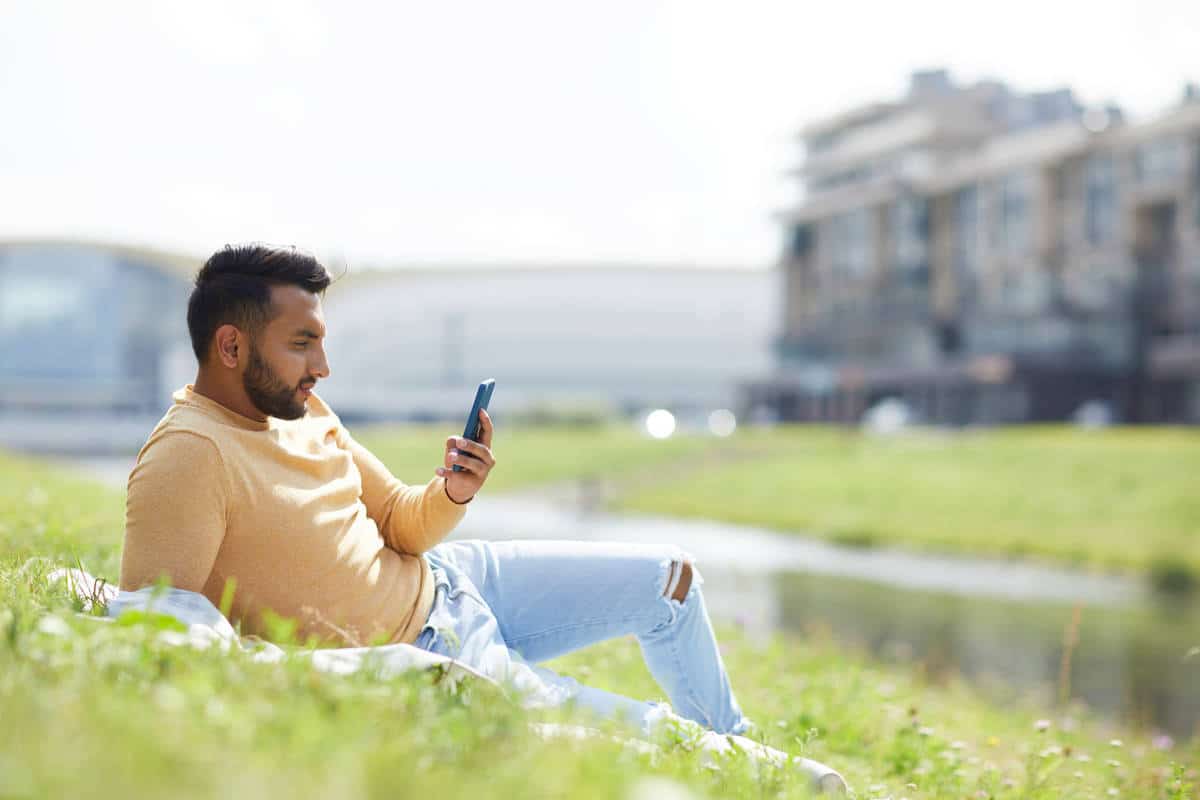 Businesses that rely on credit card payments often need the person to be in your office to make a payment. One of the biggest advantages of being able to send a text message with a payment link is that your customers can pay from anywhere. They don't need to be in your office or even in the same country to pay their bill.
Again, this helps streamline your collection process and shrink your collection times.
4. Customers Don't Need a Wallet
As society becomes more digital and relies less on cash, not everyone brings their wallet. In fact, wallets top the list as one of the most forgotten items when people leave the house. Despite this tendency toward forgetfulness, people tend to remember their cell phones. 89% of people report that their cell phone is within arm's reach at all times!
So, even if your customer forgets their wallet, they'll still be able to pay you if they have their phone handy. You can send them a text invoice, and they can pay you on the spot.
5. You Can Offer Personalization
Customers are increasingly expecting personalized, VIP customer service. By implementing a Text to Pay system, you can personalize each of your payment request messages. Not only can you add your company name, the customer's balance, and a custom, secure payment link, but you can also craft the text to say whatever you want.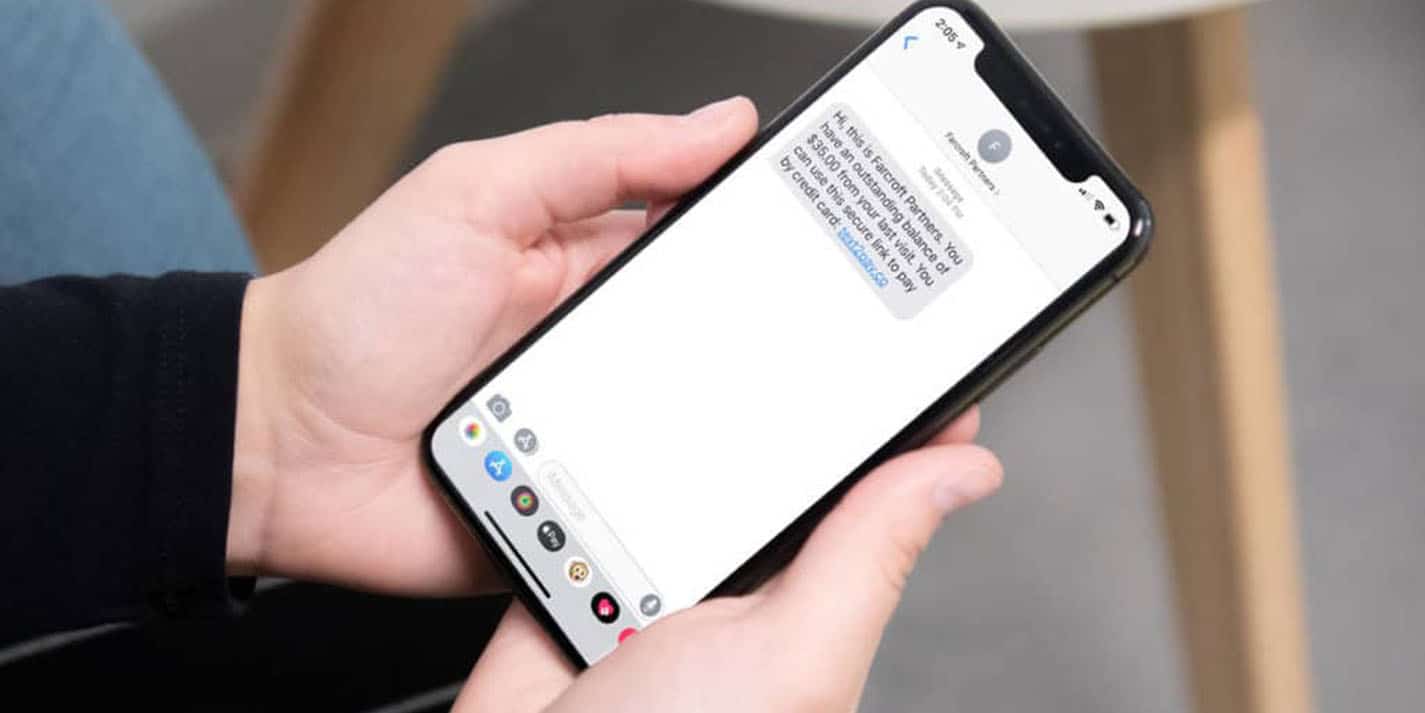 And, when you choose a system like Weave Payments, the service is secure and HIPAA compliant for medical customers.
If your business collects payments on a regular or subscription basis, you can also give your customers the option to personalize their experience further by choosing which day of the month their payment is due.
Another option is to incentivize clients for moving over to a Text to Pay model. Now that you know how much you can save by collecting payments via text, you might want as many customers as possible to make this their default payment method. Whether it's a dollar amount off their next bill, a gift card to their favorite coffee shop, or a branded hoodie or hat, a free gift might incentivize your clientele to switch to phone text payments.
6. You Make It Convenient for Customers to Pay
Have you ever gotten a bill in the mail that's invited you to pay online? You visit the website and then discover that you have to enter your credit card number to submit your payment. The problem is that your credit card is across the room, and you honestly don't feel like getting up.
Text to Pay solves this problem by sending a bill notification to your customer, and, if they've stored their credit or banking information, they won't have to enter any details into your system to submit their payment.
Once their payment is approved, your customer gets a confirmation and a digital receipt that they can store for their records. No more paper receipts or bulky invoices that they have to manage.
Conclusion
As technology continues to progress, it can be hard to keep up. The good news is that adopting text payments (also referred to as SMS payments) isn't difficult, especially if you use a platform like Weave Payments. Ready to learn more about how you can implement phone text payments? Schedule a Weave demo today.