Many small businesses are beginning to realize how important payment methods are to their success. Payments are the lifeblood of any business, and making sure customers have a variety of convenient payment options available to them increases the flow of revenue through your office.
Payments is one of the most recent additions to Weave's business toolbox. It provides businesses with a complete payment platform that includes digital payment options, an easy-to-use terminal, and secure payment processing.
As part of our quest to simplify and diversity payments for small businesses, we commissioned an independent survey of small business owners and customers on how to remove friction from the payment process. Our Payments tool is designed to fit the needs of the businesses and consumers surveyed in the study.
Below are eight specific ways Weave Payments can change how your office does business, accompanied by some of the research statistics gathered from the independent study.
1. Payments cuts down on credit card fees
27% of the small business owners we surveyed admitted to passing credit card fees down to their customers. This transfer of cost is understandable given the complexity and unpredictability of credit card fees. It's only natural for businesses to respond to the various fees they're subjected to by asking their customers to help with the costs.
Weave Payments gets rid of these complex and unpredictable fees by charging a flat rate for each payment. By stabilizing these processing fees, you're not only alleviating your customers from paying extra for services, you're also saving yourself and your team from having to deal with an array of processing bills each month.
2. Weave Payments goes beyond credit cards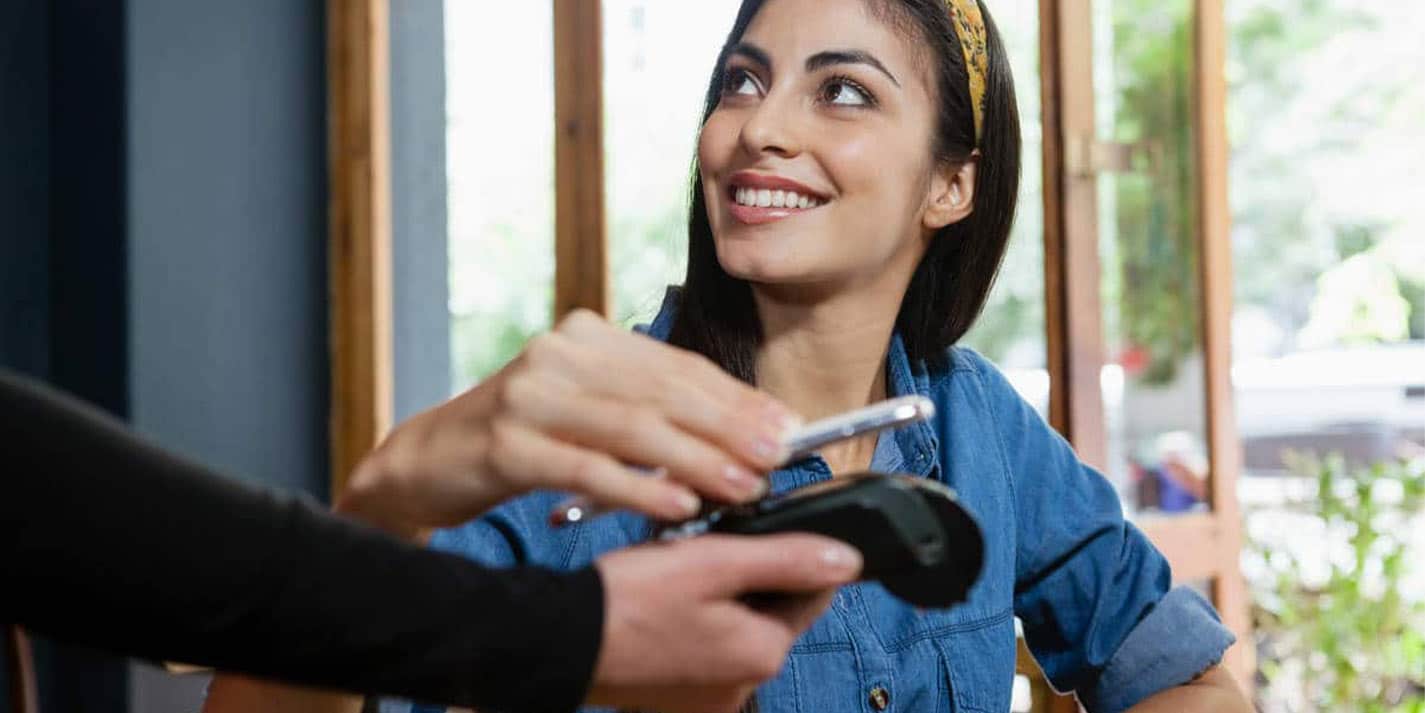 In the survey we conducted, 31% of small business owners said they're looking for alternatives to credit card payments. Going beyond credit cards doesn't mean eliminating them altogether; it means offering customers additional payment options to accommodate technological developments such as mobile wallets.
While Payments simplifies credit card processing, it also allows your customers to pay with their phones by utilizing mobile wallets like Apple Pay, Google Pay, and Microsoft Pay or by using our innovative Text to Pay feature.
3. Payments gives your business options
Our study also indicated that businesses offering four or more payment options bring in seven times more revenue than those offering their customers less than four options. This statistic shows how significant the addition of even one payment option can transform your business's payment collections and revenue stream.
Weave Payments empowers your office to accept conventional payment methods, including cash, checks, and cards. On top of these options, your business can now accept all major mobile wallets and even skip in-person payments altogether by offering text payments. You can also drive more business and avoid sticker shock by letting customers pay for care, services, or products over time with Buy Now, Pay-over-time financing options. This diverse array of payment options will bump your revenue to another level.
4. Weave Payments lets customers pay by text
We discovered through our survey that only 4% of small businesses offer a text payment option. Because of rapidly evolving technological and social conditions, a text payment option is more essential than ever. Adding a text payment option could be the fourth option in your payment toolkit, setting your business up to increase its revenue flow.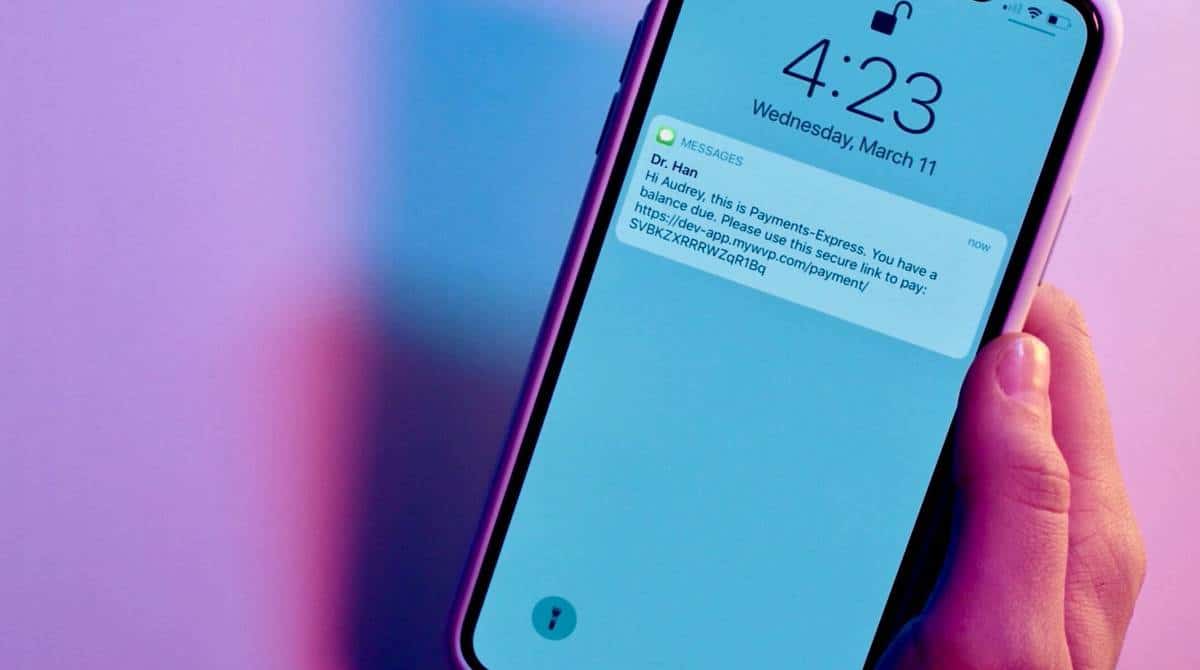 Weave's Text to Pay feature allows your administrative team to send payment requests to customers by text after each appointment. This feature saves customers and employees on time spent at the front desk and lets customers make payments easily through a link to a payments page.
5. Payments appeals to customer preferences
As already mentioned, customers want small businesses to offer more payment options. The statistics we collected show that 30% of customers would frequently or always pay with a text from their phone if given the option.
Small businesses may be hesitant to add a text payment option because it's a relatively new payment method and because they're unsure of the costs associated with adding text payments. However, the data we've gathered demonstrates that payment by text is highly in demand and increases profits because it meets the needs of customers.


Want to see how Weave can help you?
Weave Helps Streamline Business Communication
"Amazing technology has simplified our patient communication immensely! We are fairly new and can't wait to learn even more Weave features... customer service and tech support is SPOT ON and can't be beat! " - The Eye Station

Schedule Demo
6. Weave Payments embraces the future
Another reason Payments is a vital tool for small businesses is that it anticipates the move of our society away from conventional payment methods. Small business customers under the age of 35 are twice as likely to avoid small businesses that don't accept the right payment. Yes, these millennials are particular about payment options, but they're also the foundation of your future clientele.
Just from anecdotal evidence, you know that most of the younger generations are perpetually on their smartphones. Accepting digital payments shows a willingness to meet the demands of these younger customers. Weave Payments offers a simple solution to this demand by accepting both digital wallets and text payments.
7. Payments gets around cash transactions
Though cash payments still have their place, our survey indicated that 43% of small business customers carry less cash than they did a year ago. This statistic points to a larger trend away from cash toward cards and especially toward digital payments.
Cash needs to be authenticated and deposited, a time consuming endeavor for small businesses. It also carries a lot of dirt and germs that threaten the health and well-being of customers and employees alike. Weave Payments encourages and enables customers to use digital payments, which show up in your account almost instantly and avoid contamination.
As your practice aims to promote social distancing and minimize the spread of Covid-19, cashless payments are an important step toward cutting down on unnecessary interactions. Switching your customers over to contactless payments protects both them and your administrative team from potential infections.
8. Weave Payments increases your revenue
Increased revenue is the final way Weave Payments serves as a game changer for small businesses. Our independent study found that small businesses offering additional payment options increased their revenue by 29%.
A 29% increase in revenue would allow your business to improve and expand by opening new offices, adding to employee benefits, and upgrading the services offered to customers. All of these possibilities are available to businesses willing to make an investment in their payment methods by reaching the threshold of four payment options.
To find out more about the simple payment processing, easy digital payments, and convenient text payments made possible by Weave, request a free demo.