Would you rather have 97% of something or 100% of nothing?
Though the numbers vary, this "would you rather" scenario is often presented to people that let greed, fear, or another counterproductive emotion get in the way of a win-win situation.
If your business does not accept credit cards or you've told yourself that you'll never accept mobile payments, then this article is for you.
Cash is No Longer King
Though we are far from evolving into a cashless society, there are more and more businesses that don't require cash to make a transaction. Even the Salvation Army workers with the red kettles outside of supermarkets don't need cash or coin to collect a donation. They accept digital donations by allowing donors to use their smartphones to scan a QR code and enter the amount they'd like to give.
We're not suggesting that cash isn't important, and we still recommend accepting it. However, now that we're well into 2020, we recommend expanding your horizons and considering your customers' needs and preferences.
7 Ways Not Having More Payment Options Causes You to Lose Business
16% of small businesses have lost a customer in the past month because they didn't accept the type of payment they wanted to use. Are you one of them?
We've only begun to scratch the service on how not having a variety of convenient payment options can harm your business.
Here are the top 7:
1. You Repel Customers
At Weave, we have an insatiable curiosity to find out what's going on in the minds of customers and small business owners. To learn more, we commissioned an independent market research firm to survey a random sample of small business customers and small business owners to better understand their behaviors and perceptions regarding payment options.
What we found surprised us. For example, 38% of customers in the survey said they encountered a situation where they couldn't make a purchase because their form of payment wasn't accepted. Though the unaccepted payment form wasn't disclosed in the survey, we do know that 55% of small businesses don't accept credit cards. Given that transaction fees range from 1.4% to 3%, we believe that it's better to lose out on a small percentage of a payment than lose a customer altogether.
If you haven't begun accepting credit cards and you're thinking of charging a transaction fee, we strongly suggest resisting the urge. Though 19% of small businesses admit to charging a transaction fee for using a credit card, our survey found that 71% of customers actively avoid companies that charge this fee.
If you are especially concerned about these fees, you can steer your customers toward other forms of payments like cash, check, and money order, but don't risk alienating your customers by charging them a fee to use their credit card.
The amount of business you lose from instituting a policy like this will not be enough to compensate for the couple of percentage points you save in credit card processing fees.
2. You Risk Late Payments
If your average transaction amounts are high, then many of your customers might struggle to accumulate the cash they need for your service. They might go without a service, delay payment, or leave your business altogether in favor of a provider that has more flexible payment options.
Accepting credit cards is vital for larger transactions because it allows you to collect the entire balance upfront, while your customers can pay the balance on their own terms to the credit card company.
To get paid immediately and minimize resistance to your service fees, allow customers to pay with a credit card.
Another reason that payments could be late is the proverbial "the check is in the mail" argument. Even if it's legitimate, you're going to have to wait on snail mail service to collect the funds. A credit card transaction, on the other hand, will result in funds being in your account within 24 to 72 hours on average.
3. You Miss Opportunities for Upsells
The best way to illustrate this loss is through an example. Let's say you're a dental office, and you have a patient that has an appointment for teeth cleaning. Your patient knows that the cost of a teeth cleaning is $125. Knowing that you don't accept credit cards, this patient chooses to bring $125 in cash to your office.
During the appointment, you find out that your patient has always wanted to get their teeth whitened. They ask how much the service costs and then ask if you accept their credit card. If you don't, then you and your patient are in a tough spot. Your patient didn't bring enough cash to pay for teeth whitening, and you can't sell it to them because you don't accept the form of payment they want to use.
Further, our survey found that, on average, customers only carry $80 in cash, likely making many of the services you offer unattainable if you don't accept a variety of payment methods.
4. You Might Not Be Able to Implement Recurring Billing
Do you have clients on payment plans? To collect those payments, do you have to send them invoices and then wait for them mail you a check?
As you can imagine, this manual process is time-consuming and inefficient. If you accept credit cards and have a process for autopay, you can collect payments on autopilot. Your staff's job will be easier, and your customers will appreciate the convenience (not to mention not having to pay for envelopes and stamps).
5. You Lower Referral Rate
Referrals can dramatically grow your business, and you don't have to spend a cent on advertising. Your current customer base can help you grow your business exponentially by word of mouth, which is the most common way that people learn about and choose a new product or service. In fact, 85% of people trust word of mouth more than any other marketing or communication medium.3
If you have a customer that has a preferred payment method that you don't accept, then that customer is unlikely to refer their friends or family to your business. So, before you ignore a payment option because you don't want to pay for equipment or transaction fees, ask yourself how much it costs your business in missed referrals.
6. You Create Awkward Situations
In a Newsmax study, wallets topped the list as the item that is most forgotten when someone leaves the house. Perhaps one of the reasons this item is so commonly overlooked is because it's no longer a necessity. Fewer people, however, leave their phones behind.
Today, our smartphones are glued to our hands or permanently placed in our pockets. They are a communication device to the world, they give us access to infinite information in the palms of our hands, and they also serve as a payment device.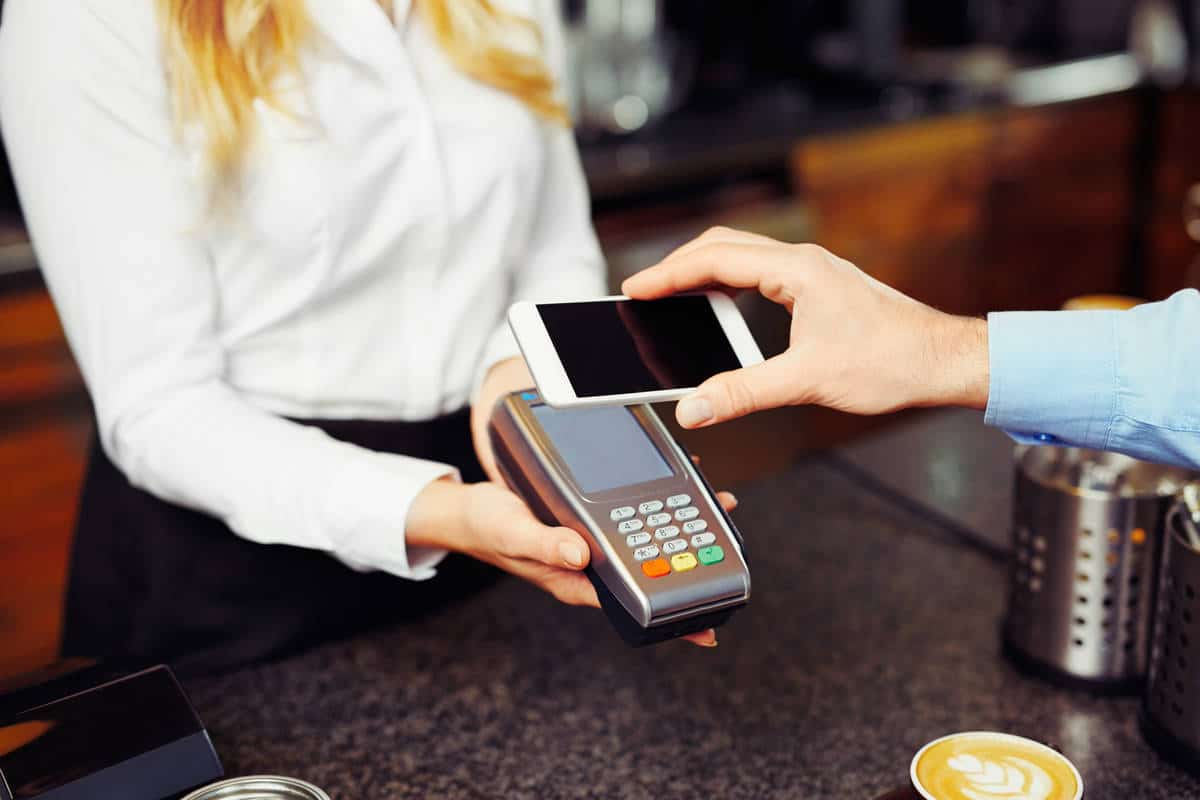 If you've never heard of mobile wallets, they've been around for about a decade, but they are now becoming increasingly popular. Examples of mobile payments include Apple Pay, Google Pay, Samsung Pay, etc. Mobile payments work by allowing customers to use their smartphones to pay for goods and services. To enable this payment method, a business would need an NFC-enabled terminal.
NFC stands for near-field communication, and it's a technology that allows electronic devices to communicate with each other when they're in close proximity. All a customer has to do is tap or place their phone on an NFC terminal, and their payment will be accepted. No physical credit card necessary!
According to our survey, it's estimated that a business that doesn't accept mobile payments is missing out on about 6% of the revenue that they could otherwise collect. Though 99% of the people that do use mobile pay still have a credit card in their pocket, that number is forecasted to drop as more people opt to leave their bulky wallets at home in favor of their sleek smartphones.4
7. Unable to Collect Payments on the Go (or on the Phone)
Businesses are becoming increasingly mobile, and being able to accept payments outside of your office can result in losing business.
For example, you might attend a health fair, tradeshow, or expo where you can potentially collect payments. However, if you don't have a method of accepting them, then you could lose a significant amount of revenue. Taking orders on paper or sending invoices with payment terms can delay payment or result in customers taking their business elsewhere. Being able to accept payments from anywhere adds flexibility (and revenue) to your business.
There could also be times when a customer wants to pay you over the phone. If you don't accept credit cards or have a way to process them without a terminal, then you could be missing out on countless opportunities.
Conclusion
Do you have questions about which payment methods you should accept? Are you wondering how you can accept mobile payments or send text messages to receive payments? We invite you to schedule a demo with Weave today, and we'll show you how you can revolutionize your payment system!