Have you heard of the four P's of marketing?
This "marketing mix" consists of product, price, place, and promotion. When combined, your business's four P's allow you to position yourself against competitors in the marketplace and identify your unique selling proposition.
But maybe there should be a fifth P added to the marketing mix: payments. Mounting evidence shows that giving customers choices when it comes to payment options can influence a customer's ultimate product choice, regardless of price.¹
Since the 1960s, society has evolved beyond the basics of cash, check, or charge (credit card) to add prepaid cards, gift cards, store cards, mobile wallets, PayPal, Venmo, and more. In fact, businesses can now collect payments even if the customer is at home or on the other side of the world.
Adding payment options makes it easier and more convenient for customers to pay, which can result in a dramatic increase in revenue, especially for small businesses. In fact, new research shows small businesses that offer more payment options increased revenue by 29%.
Features vs. Benefits
By giving your customers a choice of payment options, you'll make it easier to do business with you. And, as we mentioned, that's likely to result in more sales.
However, we believe there's more to it than that. For customers to be attracted to your business, they need to know that you offer multiple payment options. But, and this is important, they also need to be sold on how being able to pay in a variety of ways will benefit them.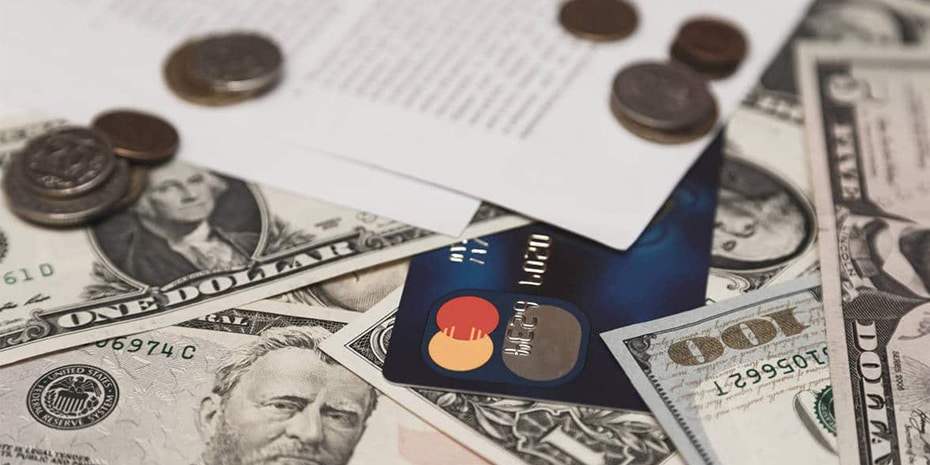 Remember, just having a bunch of payment methods is nothing more than a "feature." Customers buy based on benefits, which means you have to communicate how having a choice of payment options improves their quality of life.
The discussion of features versus benefits is not exactly new, but it hasn't been thoroughly explored as it pertains to payment options.
For example, the statement, "We accept ten forms of payment" is a feature. It's a factual statement of something your business offers.
A benefit, on the other hand, could be, "We accept ten forms of payment, so even if you're short on cash or you left your wallet at home, you can still get whatever you need from us." Benefits speak to how your features can help them accomplish something.
How Payment Options Can Be a Marketing Tool
Now that you've seen how multiple payment options can serve as a valuable benefit to your customers, let's explore how you can add payment options as a lever to pull in your marketing mix.
1. Flexible Payment Options Increase Average Order Value
Giving your customers flexible payment options, including the option to pay overtime, can sway customers in favor of making bigger ticket purchases.
If customers can spread out or delay payments, it has the effect of making your products and services more accessible and affordable. Instead of hearing, "no, I can't afford it," your customers will appreciate that they can still get the product or service they want while being able to structure a payment plan that works with their budget.
As a result of being flexible, you can transform delayed decisions (or flat-out no's) into immediate purchases. And, as a business owner, you'll also get the benefit of distributing your cash flow even and predictably each month. Learn how you can start offering Buy Now, Pay-over-time flexible payment options today.


Want to see how Weave can help you?
Weave Helps Streamline Business Communication
"Amazing technology has simplified our patient communication immensely! We are fairly new and can't wait to learn even more Weave features... customer service and tech support is SPOT ON and can't be beat! " - The Eye Station

Schedule Demo
2. Increase Customer Loyalty
Anyone who's ever had a credit card knows that flexible payment options can get you in trouble if you're not careful. High interest rates and penalties for late and missed payments can be harsh, and customers often feel taken advantage of by these financial punishments.
If you offer flexible payment options, make sure that the payment terms are friendly. Consider offering low interest or no interest financing. In the event that a customer is late or misses a payment, try to work with that person on a reasonable resolution. By working with your clients on a payment plan that's flexible and in their best interests, you'll create customer loyalty for life, and you may even get a steady stream of referrals when others learn about your fair policies.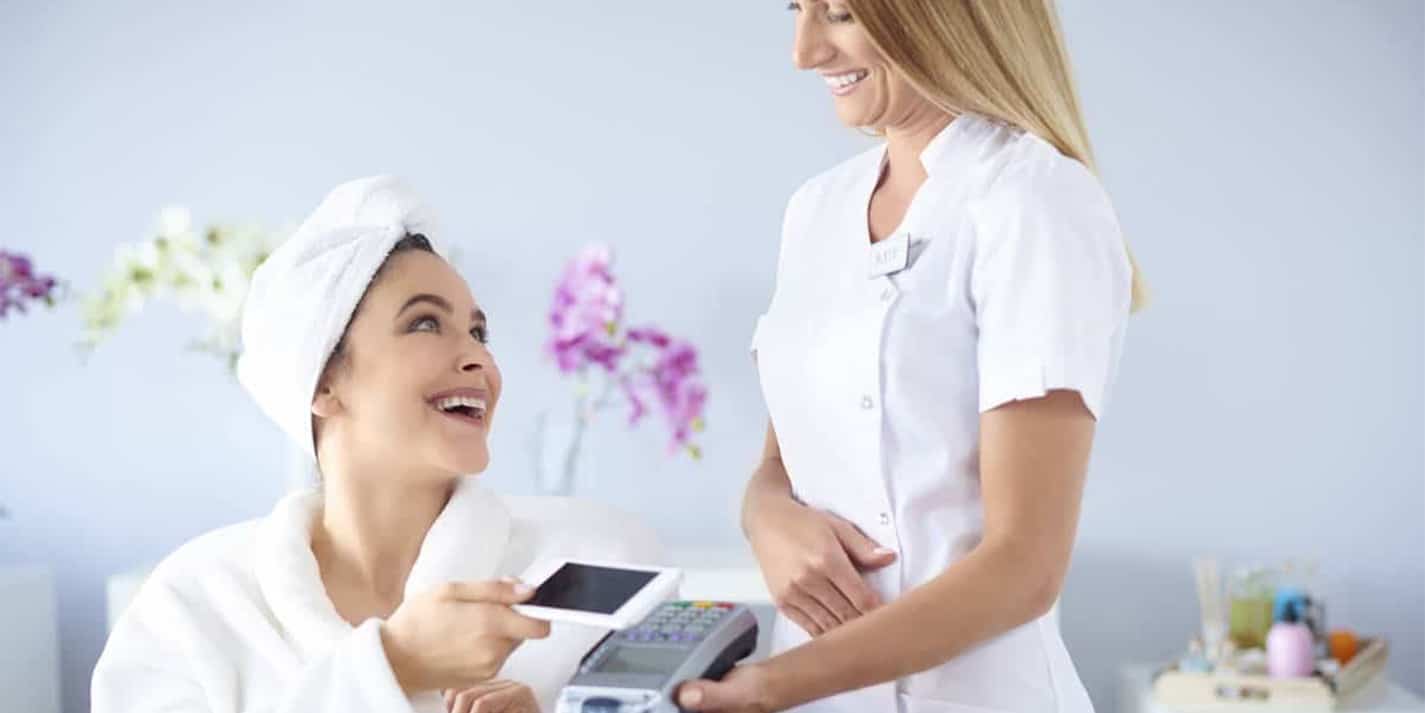 Keep in mind that your fairness and generosity can leave you vulnerable to being taken advantage of. If you do offer flexible payment options, you'll need to stay on top of when balances are due, and be proactive about not letting customers fall behind on their payment plans.
Having an all-in-one system that manages all of your invoices, payments, and balances can help. See how Weave Payments works by scheduling a demo.
3. Issue E-receipts
By now, you've probably seen terminals at coffee shops and grocery stores that allow you to pay for your lattes and household supplies by tapping your smartphone (or smartwatch) on payment terminal equipped with Near-Field Communication.
This technology enables people to load their credit card and banking information onto an app on their smart device. They can then use that device to pay for goods and services as long as the business is equipped with an NFC terminal that allows devices to communicate with each other when they're in close proximity.
By using one of these terminals at your location, you'll be able to accept payments from customers using Apple Pay, Google Pay, Samsung Pay, etc. Not only does this payment option add a whole new level of convenience to doing business with you, but it also gives you an additional, and often overlooked, touchpoint with your customer base.
For example, mobile wallet users can opt to receive e-receipts instead of paper receipts. This option is a win-win for you, them, and the planet. You spend less on paper and ink, they have one less piece of paper to carry around, and you save trees! But that's not all.
You may or may not know that these e-receipts leave about 20% of open space for promotional content.² In addition to publishing special offers, you can invite them to engage with you on social media channels, like Instagram, Facebook, YouTube, etc. Invite them to refer a client your way and offer them a unique code that tracks their referrals.
Get creative here because the possibilities are potentially limitless.
4. No Wallet, No Problem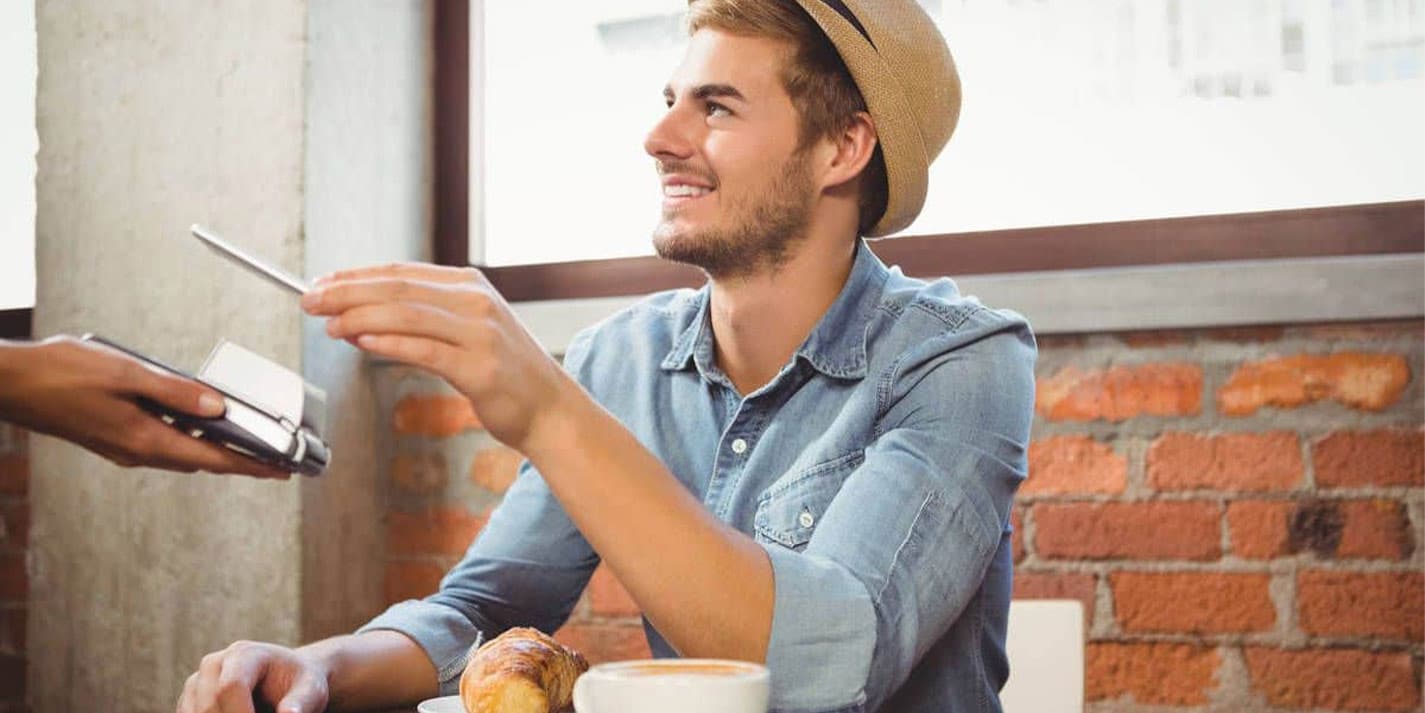 By accepting mobile payments and allowing people to pay with their phones, you're making life easier for your customers in more ways than you might realize. This is especially true given that wallets top the list of items that people forget most often when they leave the house.³
For example, if a customer forgets their wallet, they can still potentially pay you if they have an app like Apple Pay, Google Pay, Samsung Pay, etc. installed on their smartphone (or smartwatch). In addition to saving a customer the embarrassment of not being able to pay, you can also make them feel more secure because they don't have to carry cash or credit cards when they come to your location.
Another way you can collect payment without cash or credit cards is by implementing text to pay functionality. This allows customers to pay via text message. As a business owner, you would send a text to your customers with a secure link where they can make a payment. If the recipient is a current customer, they can choose to safely store their payment information, making this text to pay feature available with a single push of a button.
5. Promote Germ Avoidance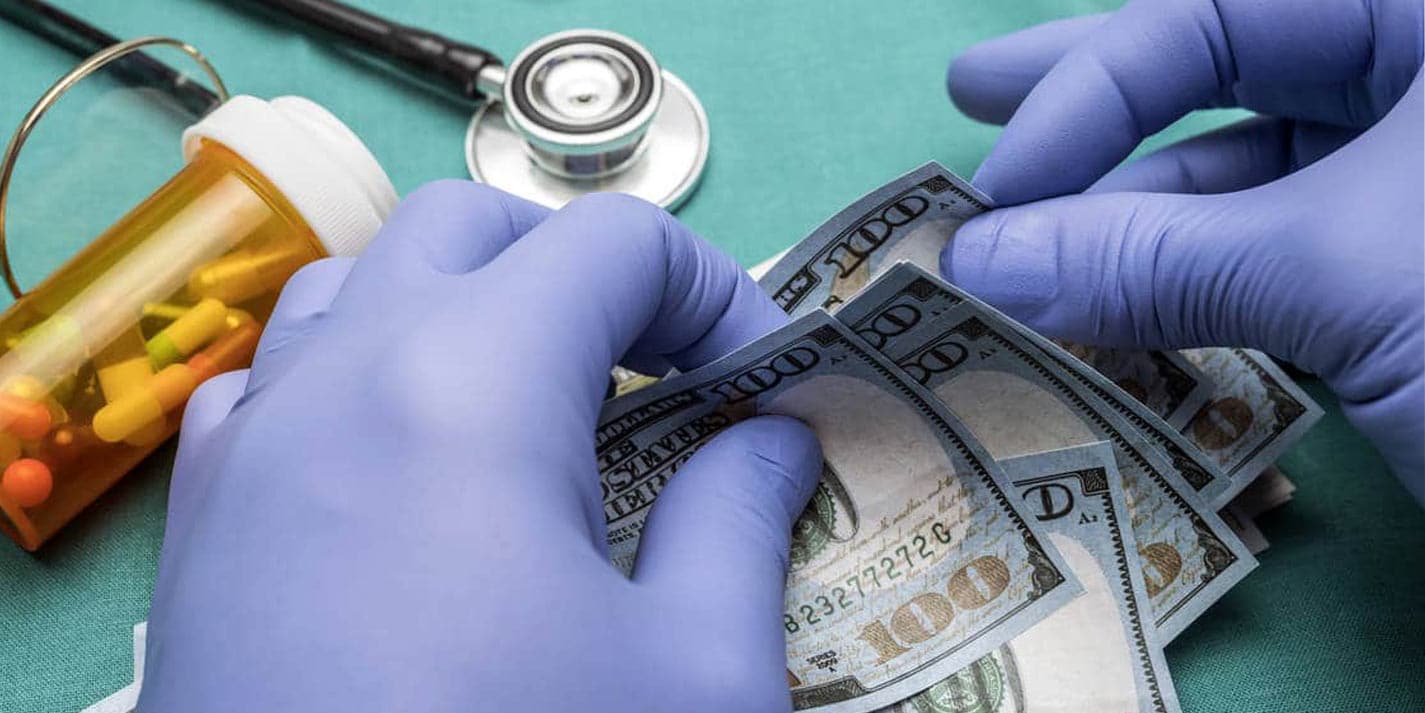 2020 started with widespread global fear of the Coronavirus. Though this particular concern might be new, there's always been a concern about spreading germs needlessly and suffering the consequences. SARS, flu, whooping cough, measles, and meningitis are all fearful illnesses that have sparked panic throughout the world.
With superbugs and deadly virus at the top of everyone's mind, it's worth noting that paper money harbors more bacteria than a household toilet. According to a report in the Southern Medical Journal, while most viruses and bacteria can survive on a surface for 48 hours, the porous material that money is made of can promote survivability of the flu virus for a whopping 17 days.4
Paper currency isn't the only thing to be concerned about. Even handing your credit card back and forth between vendors can pose a health risk. One surprising study found that credit cards can host even more bacteria than cash!5 There are a few theories to explain this phenomenon:
As credit cards are becoming the "currency" of choice, they pass through a lot of hands.
Credit cards are often used at restaurants, being placed on dirty tables or bar surfaces.
If your business is health-related, then promoting germ avoidance can be a fun marketing strategy that you can use in your office, on social media, and in email marketing campaigns.
The best way to avoid passing germs to and from your clients is to use a mobile payment solution like text to pay or NFC terminals. Both of these solutions allow a customer to pay using their mobile device and not have to touch anything in your office. They can even avoid the touchscreen that's typically required to finger a signature for a credit card transaction.
Conclusion
Are you ready to add payment options to your marketing toolbox? We recently introduced Weave Payments, a revolutionary way to collect payments, using a single dashboard. Schedule a demo to see how it works!
Sources: