Change is exciting, but it can also be scary. If you're used to doing things a certain way, then the thought of doing things differently can seem daunting.
When it comes to your phone system, the stakes are high, and a wrong turn can negatively impact your reputation and bottom line. You want a phone system that is reliable, has the features you need and can grow with you – all at a cost that fits in your budget.
Companies are making the switch to VoIP (Voice over Internet Protocol), and it's quickly becoming the standard. The old telephone infrastructure is becoming obsolete, and VoIP has improved drastically in the last few years. Not only can you make and receive calls over the Internet, but you can also integrate your phone system with your business systems for more efficiency and better customer service.
As you begin to evaluate your options, the choices might seem overwhelming. There are new terms to learn and things to consider that you might not have thought of. This article will guide you in your selection process so that you know what to look for and what questions to ask.
1.Budget and Startup Costs
Though the monthly fees and equipment costs tend to be lower with VoIP, any decision that requires a financial outlay should be looked at from a budgetary standpoint.
What are the monthly fees that you'll be paying, and what do those fees include? What equipment do you have to buy? Are there activation and set up fees? Is training included, or do you have to pay extra for it?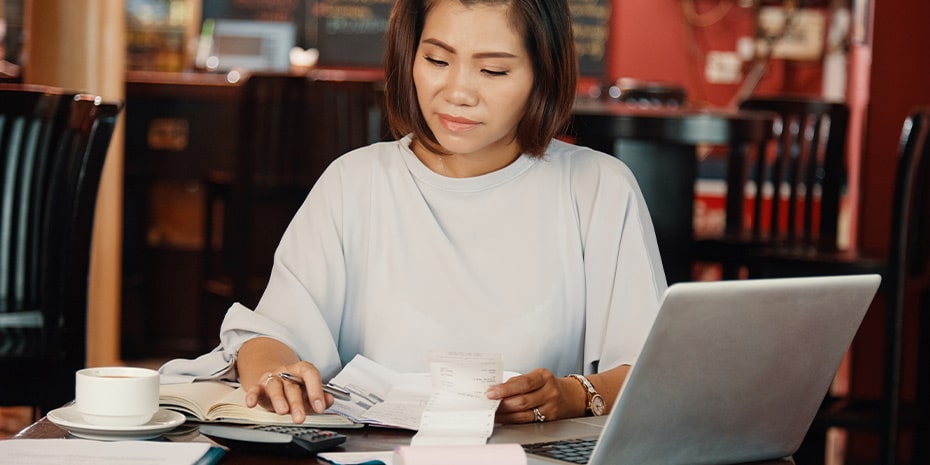 Each VoIP service provider charges different rates and has varying levels of support. Some require you to use phones that they provide, and some let you pick whatever phone you want from a retailer. Every scenario imaginable exists, so before you begin your research, it's a good idea to have a general budget in mind.
2.Migration Process
Before selecting a VoIP provider, find out what their migration process is. Ideally, the switch should be seamless with little to no downtime. There are several steps in migration, so make sure your VoIP is organized and attentive to your needs at each step. In an ideal world, the provider will do all the heavy lifting, but you may need to be involved as well.
Some of the steps in the migration process include installing software, sourcing phones, transferring your phone number to the new system, connecting the phones, and porting your phone number to the new phones.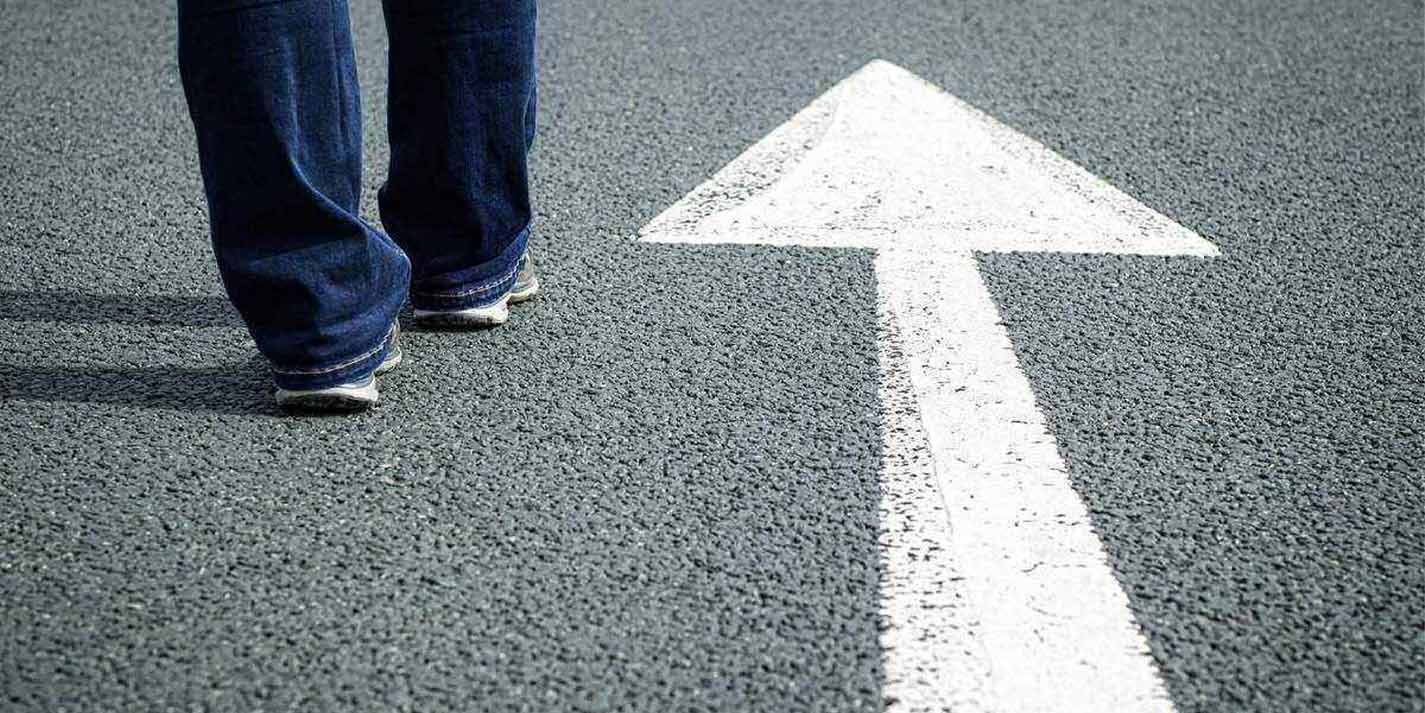 There should also be sufficient training before switching over. If you start the business day with a new phone system that no one knows how to use, the results can be chaotic. Your VoIP provider should be sure you're prepared and knowledgeable about the new system before it goes live.
Ideally, your team should be equipped with instruction manuals and tutorial videos. Live training is also beneficial because it gives employees the chance to answer questions and get help in real-time.
3.Hosted or Onsite VoIP
Another factor to consider is whether you want your phone system hosted online or if you want the equipment to be installed and maintained at your business.
There are pros and cons to each, and it often comes down to your preference and which setup best fits your business needs.
For example, when you choose to have onsite VoIP, you'll have more control over service and quality issues, especially when it comes to Internet speed and reliability. It does require you to buy, install, and maintain all of the equipment. You'll also need a dedicated area to house the hardware.
Many small businesses prefer the ease and convenience of a cloud-based, hosted solution. With this arrangement, the service provider manages and maintains all of the technology and keeps everything running. You don't need to purchase or maintain any equipment other than your phones. The installation is also taken care of for you, though you'll likely go through some training before your system goes live.


Want to see how Weave can help you?
Weave Helps Streamline Business Communication
"Amazing technology has simplified our patient communication immensely! We are fairly new and can't wait to learn even more Weave features... customer service and tech support is SPOT ON and can't be beat! " - The Eye Station

Schedule Demo
4.Features
Make a list of all the features you want your phone system to have. Most, but not all, VoIP providers offer enterprise-level functionality like an auto-attendant, phone trees, automatic call distribution, Internet faxing, hold music, voicemail to email, call monitoring and recording, video conferencing, API integration (so you can connect your phone system to your existing software systems), and more.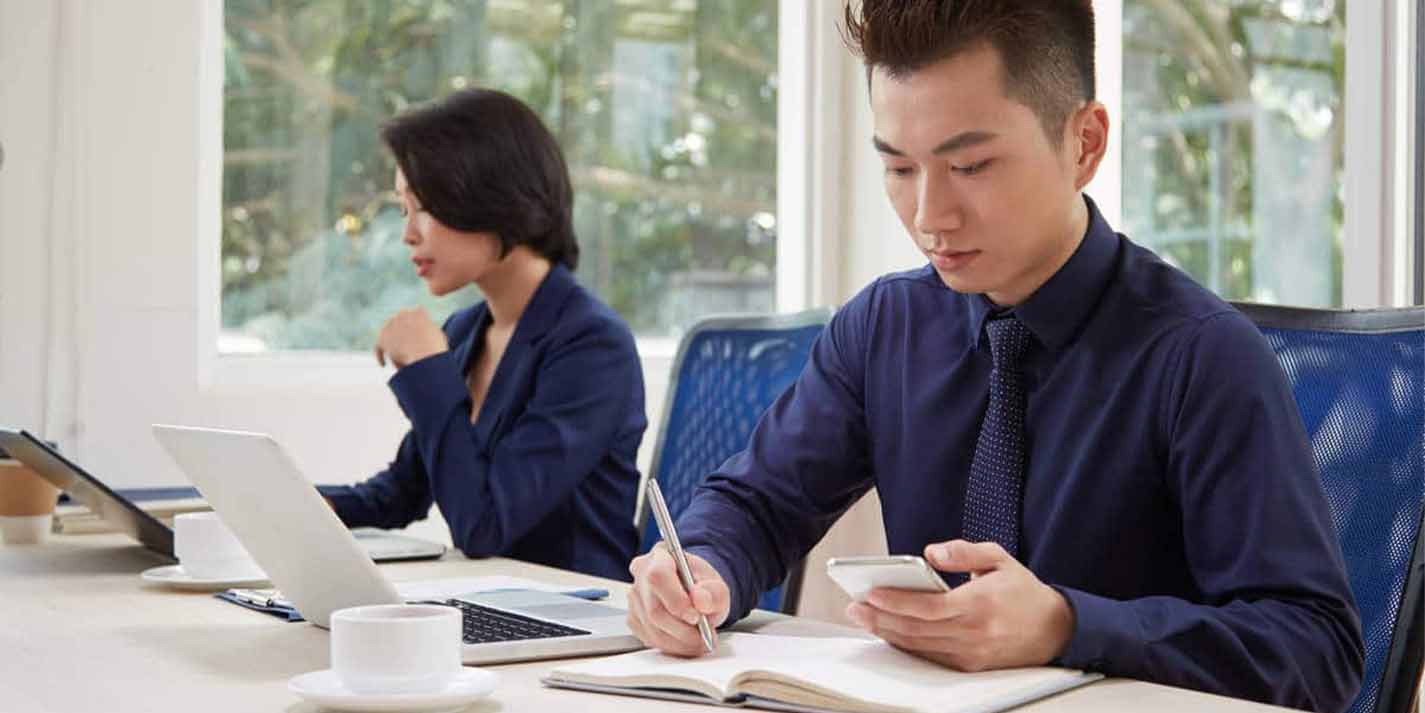 In some cases, these features are included in a basic plan. Other times, they're charged as add-ons. Determine in advance what you need, what you can go without, and what you're willing to pay for the features that will move your business forward.
5.Device Compatibility
If you don't have IP phones, then you'll need to acquire them before making the switch. Many providers will source your phones for you or make recommendations about which models work best with their service.
Earlier, we mentioned that you should have a list of features that you want with your VoIP service. It's also vital that the phones you use have the capabilities that match up with your list. Most providers will provide you with the most current phones that have all the bells and whistles, or they'll be able to make a recommendation if you need to buy your own.
6.Network & Bandwidth
If you've got a slow or unreliable Internet connection, you'll want to make sure you get better service before switching to VoIP. Because VoIP relies on the Internet to make and receive calls, if you don't have a fast Internet connection, it'll result in poor phone quality and unreliable service.
Whether you'll need to upgrade your Internet service also depends on how much traffic you expect to have. The capacity to service this traffic is referred to as bandwidth, and it can be taxed by the following:
– Phones
– Workstation Internet traffic
– Audio and video streaming
– Wifi access for employees and clients
At a minimum, plan for each phone requiring 1 megabit per second download speed and 0.2 megabits per second upload speed. Again, this is the minimum for phone bandwidth, and it does not include any of the other factors mentioned above. To determine if you've got enough bandwidth to manage a VoIP system, you can check with your provider or use a speed test to spot check your network performance.
7.Security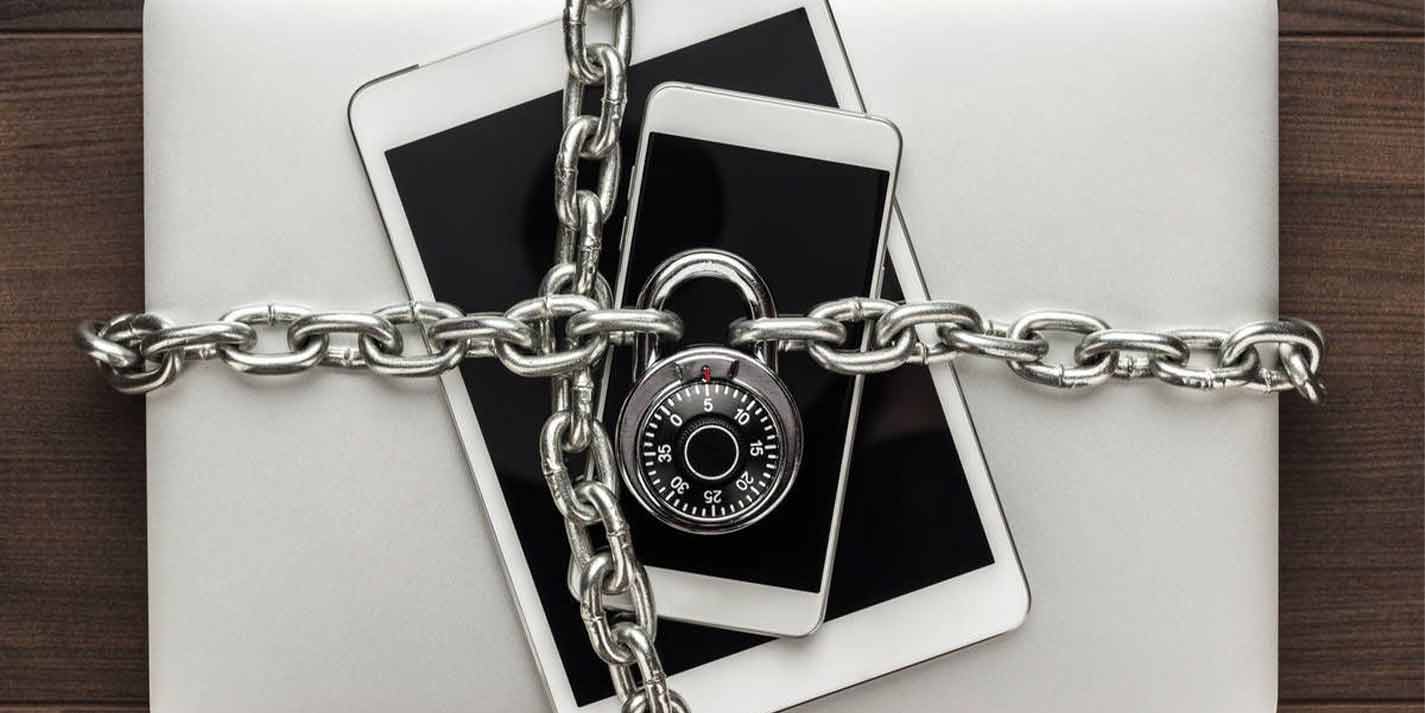 Data breaches are becoming increasingly common, and this is a massive problem for businesses, especially those bound by HIPAA laws. IP phones can be vulnerable to attacks such as:
– Phishing
– Call tampering
– Call hijacking
– Malware and viruses
– Eavesdropping
– Denial of service attacks (DoS)
– Audio spam
To protect yourself from these attacks, make sure to ask any prospective VoIP provider about their encryption protocols. Today, nearly all VoIP systems have some form of encryption, so it's also important to find out which protocols they have in place to protect your data. They may also recommend that you implement additional security to your network like a firewall.
8.Reliability
If you choose a hosted VoIP solution, then you're at the mercy of your provider's uptime and reliability. Before choosing a company, check out their reviews and look for any negative reports about technical difficulties. Visit their Facebook page and Twitter feed to see if customers are complaining.
It's also a good idea to ask about redundancy, meaning that if one server goes down, is there another that can handle your traffic?
And finally, check to see what customer support they offer and compare it with your expectations. Is support available 24/7 or only on specific days and hours? Is customer service based in the US? In your time zone? Can you reach a support agent via email or live chat? There's no one right answer here, but it's vital to know how you can reach someone, especially if there is a problem.
9.Alternative Powering Plans
Power outages do happen, so it pays to know in advance how you'll be able to handle calls when you have no electricity. Because VoIP phones rely on electricity to work, if the power goes out, so does your phone service.
Most VoIP providers will have an alternative way to route calls during a power outage, so ask in advance how they handle it. Some will recommend a solution that involves forwarding calls to a smartphone, and often, you'll already be using these phones in your business. Ideally, your provider will have a mobile app that allows you to access all the features you need.
10.Termination Costs
You shouldn't have to be stuck with a VoIP provider you don't like. If, after trying the service, you find that it wasn't what you expected, you might want to work with a different VoIP provider or revert back to your old system. So, before you choose a provider, make sure you're clear on how to get out of the arrangement. Is there a contract? Are there termination fees? How do you return the equipment? Do you have to pay shipping?
If you plan for the worst-case scenario, you can end up saving yourself money and a headache down the road if your new provider isn't a good fit.
Conclusion
Your business communication system is vital to your success. The quality of the connection, the professionalism of the greeting, and the ease with which callers can reach you and navigate your menus speak volumes about the quality and care you put into your business and clients.
At Weave, we are confident that you and your team will love our service. That's why we don't have any contracts. Schedule a demo today.