In order to understand how the COVID-19 pandemic is affecting healthcare practices, Weave recently commissioned an independent survey of 750 providers and patients. The survey included questions about social distancing, maintaining effective communication, and handling payments. This blog post focuses on shifts in client expectations due to this year's public health crisis.
A significant number of healthcare patients are worried about their safety when visiting their provider. 27% of the healthcare patients interviewed in our study said they're not confident they'll be safe while visiting a healthcare practice. Providers are tasked with helping clients feel confident in their ability to create safe conditions.
A much larger percentage of clients are hesitating about upcoming appointments. 78% of patients are reluctant to go into a healthcare practice right now. Not only do providers have to establish safe conditions, they have to connect with their customers to bring them into their offices.
Lots of healthcare clients think they can simply wait out the worst of COVID-19. 93% of the patients in the survey said they're delaying care until the pandemic eases. Clearly, present circumstances are making it difficult for practices trying to get customers into their office, let alone expand their clientele base.
These statistics show the negative side of running a healthcare practice during a pandemic. However, there's plenty of good news. The data we gathered indicates a number of ways to meet client expectations.
1. Follow public health guidelines
The CDC has spelled out basic instructions for preventing community spread of COVID-19, and the majority of healthcare clients want practices to conform to these guidelines. 57% of the patients in the study want masks to be mandatory in healthcare facilities. Many businesses, cities, and states have made masks mandatory, and following suit will help your practice meet client expectations.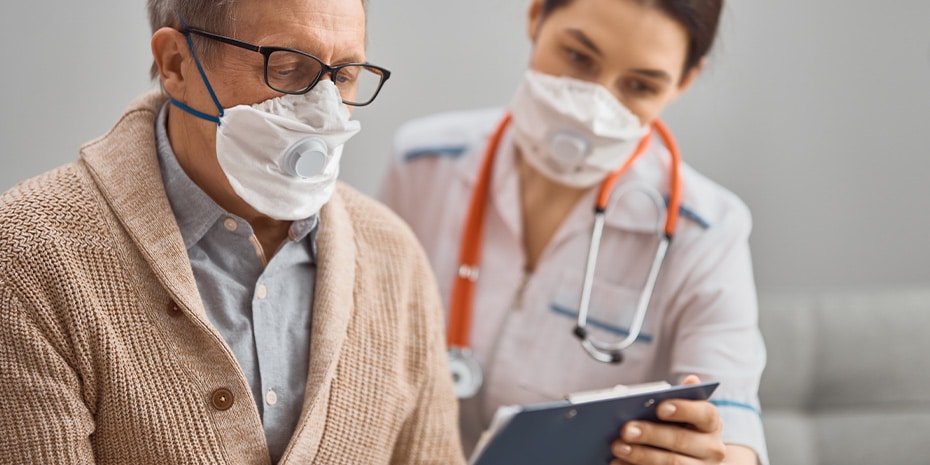 Along with masks, the CDC recommends washing hands frequently and sanitizing surfaces that are touched daily, such as payment portals. There are a few ways to promote good social distancing using modern communication technology. In addition, your office can employ this same technology to screen clients before appointments.
2. Innovate to improve care
In general, the pandemic has increased client expectations on quality of care. The patients surveyed are 5 times more likely to expect quality of care to improve during COVID-19. So, what are some ways for providers to improve care beyond their essential services?


See Weave for flexible options in handling patient care
9 out of 10 people check online reviews before choosing a business
Weave helps you easily collect and monitor reviews on Google and Facebook. These reviews can be some of the best marketing for your business.

Schedule Demo
Some practices have started asking clients to use curbside waiting rooms instead of sitting in their traditional waiting room. Providers can establish curbside waiting rooms by sending a text to customers before appointments, asking them to text the front desk from the parking lot upon arriving for a visit. Once your team is ready to receive clients, they can text them and have them walk straight back for an appointment, eliminating the chance of spreading a virus in the waiting area.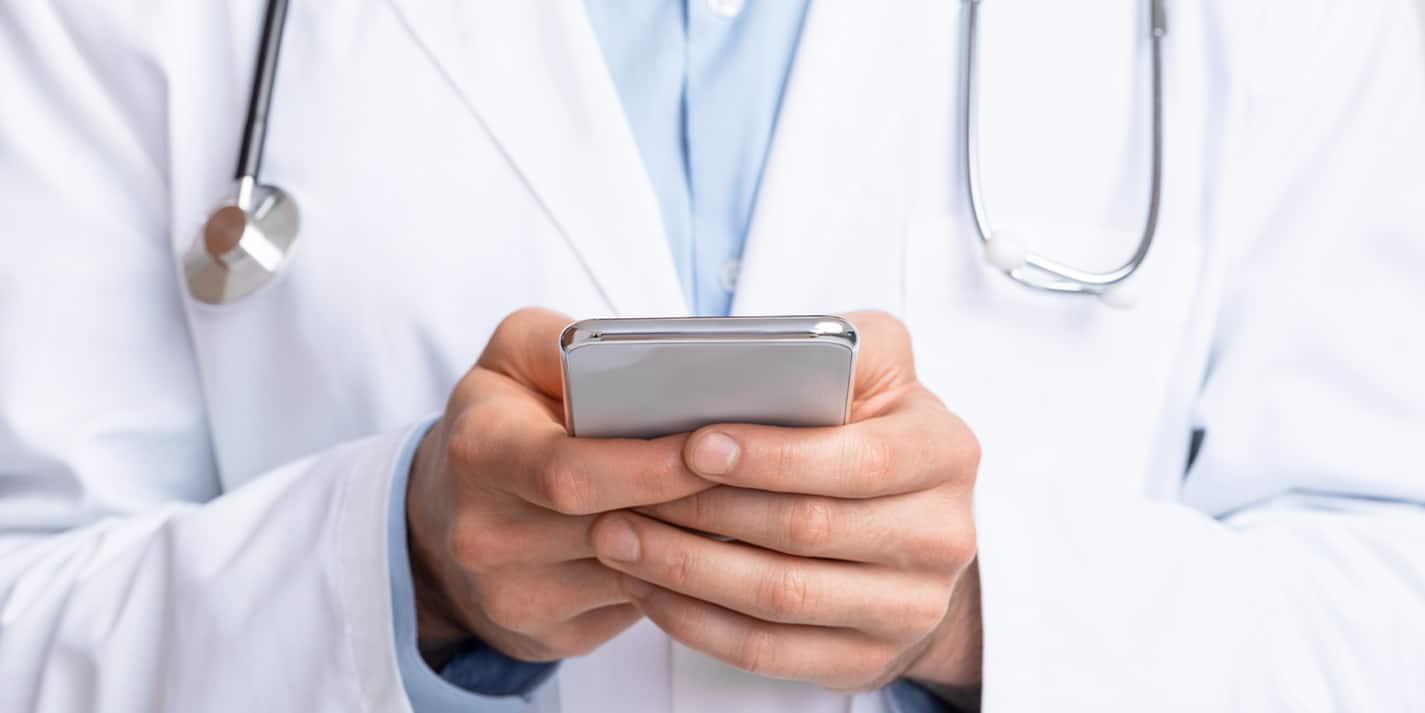 3. Increase your client contact rate
We also spoke to healthcare practices about conditions stemming from the pandemic. 70% of them said they could improve their client contact rate. Because of social distancing measures, it's best not to try to contact patients more in-person; expanding your communication outreach is a better approach.
Patients said they want to be contacted primarily by phone, text, and email. Older clients generally prefer phone calls, while younger clients tend to like texting with their provider. Email is an option that allows you to reach your whole clientele in one fell swoop. VoIP phones are foundational for unifying your call outreach with texting and emailing.
4. Improve your text outreach
Only 19% of the healthcare providers interviewed in the study said they're using text messaging to its fullest potential. This lack of focus on texting is surprising considering client expectations surrounding texts. 43% of patients say it's easier to reach them by text.
Adopting a text outreach that's integrated with your office phones improves the quality of care for patients by adding another line of communication. If clients can't get through to your front desk, they'll receive a missed call text notifying them that your office will get back to them as soon as possible. These automatic texts then open up room for two-way text conversations between your staff and patients.
5. Ask for feedback
One way to understand the expectations of clients right now is to simply ask for feedback from them in the form of online reviews. 38% of patients want to give feedback by text, compared to the 24% that would prefer to provide feedback by phone. Collecting feedback on popular review sites can show you ways to meet expectations and build your online reputation.
Review requests are most easily distributed by text message. Instead of having customers hang around your office filling out forms or recording testimonials, text them a review request with a link to review sites like Google and Facebook. Amassing a large number of reviews online will make you more marketable and let you know how to optimize your quality of care.
6. Be personable
As your office makes an effort to increase its client contact rate, be wary of sending out generic communication. 48% of patients have been annoyed by impersonal communication in the past. Communication software that provides customer insights will keep your practice from sounding impersonal with clients.
Customer insights that are tied to your phone system automatically populate on computer and smartphone screens when you're receiving a call. These insights include client names, photos, birthdays, medical histories, upcoming appointments, and payment balances. Having these details on hand will make your customer service more efficient and more personable.
7. Look beyond conventional payments
At a time when clients are extra cautious about touching commonly used surfaces, it's important to consider other payment options. 43% of patients say it's riskier touching payment portals in healthcare practices. If your office can find a way to get around having customers touch payment portals, you'll help this group of patients feel safer.
Conventional payments, such as cash, check, and cards, all involve a physical interaction between employees and patients. Contactless payments let customers pay for services without touching a payment portal. Contactless payments include both mobile wallets and features like Weave's Text to Pay.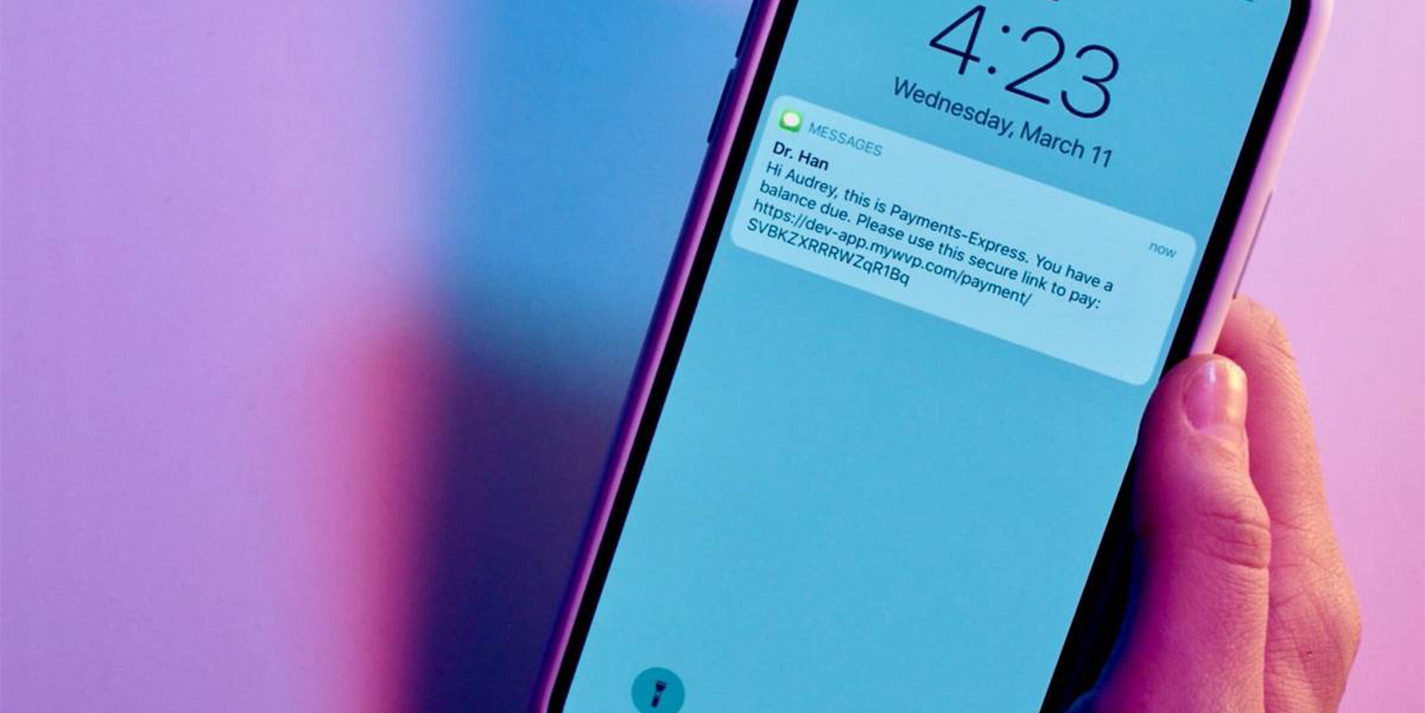 8. Understand payment preferences
In the last few decades, businesses and consumers have moved away from cash and checks toward credit card payments. In the last few years, we've seen a trend toward contactless payments. The COVID-19 pandemic has intensified this trend, with 68% of healthcare patients now preferring contactless payments.
Mobile wallets are available on smartphones, allowing clients to make contactless payments using apps provided by Apple, Google, Microsoft, and Samsung. Text to Pay from Weave is uniquely capable of meeting the requirement of social distancing. Healthcare providers can get rid of front desk visits after appointments and simply send a payment request by text to patients, letting them pay from the parking lot or from home.
9.Provide hygienic payment processing
Clients don't just want to use contactless payments for convenience's sake. The patients in our independent study said they're 3 times more likely to say Text to Pay is more hygienic than credit cards than vice versa. In other words, there's an obvious preference for contactless payments based on hygiene alone.
Text to Pay mirrors the precautionary measures practices are taking by creating curbside waiting rooms. By sending a payment request by text, you're keeping patients out of your lobby or waiting room area, effectively promoting social distancing. Text to Pay makes it easy for clients to pay their bills, requires almost no extra effort out of your administrative team, and makes your practice safer for everyone involved.
10. Transition to a complete payment platform
If your healthcare practice hasn't adopted contactless payment options, now's the time to start accepting mobile wallets and Text to Pay. 50% of the customers in our survey indicated that they want their provider to transition from credit card payments to Text to Pay. On top of this fact, the majority of the practices we spoke to said they anticipate most of their communication with clients will happen via text within three years.
The best solution to client expectations surrounding payment processing is to bring aboard a complete payment platform. This hybrid approach to payment processing allows patients with old-school preferences to continue to pay with cash, checks, and cards while letting your practice transition to contactless payment options that are better for meeting the demands of the new normal.
Meet client expectations with Weave
Despite the difficulties of running a healthcare practice during a pandemic, providers are still expected to improve their quality of service by their patients. Following the guidelines set forth by public health experts is the first step toward meeting these expectations. Masks, improved hygiene, and proper social distancing are a must.
A modern business toolbox like Weave's can also optimize your quality of care. It lets you unify your entire communication network, from calls to texts to emails to online reviews. It also enables healthcare practices to personalize their outreach and protect client health with features like Text to Pay.
Contact us today to find out how our combination of hardware and software solutions can help you meet your clients' expectations in the new normal.