It's not easy getting a dental office up and running on all cylinders. Especially for those dentists who start their practice from scratch, providing top-level services while making a profit is a balancing act that takes years to perfect. However, once a practice finds its groove and establishes a loyal patient base, it's probably looking to expand into new markets.
Successful dental practices grow by adding new locations and acquiring other offices that may be looking to sell. Taking on the challenge of creating a multi-location practice is not for the faint of heart. Expanding into a multi-office organization requires the right conditions, careful planning, and effective coordination between locations.
Is your office ready to become a multi-location dental practice? The goal of this blog post is to provide you with a checklist of communication upgrades to help ensure that your office is ready to make the jump to exploring new markets and adding new locations. By taking advantage of improvements in communication technology, your practice will be better prepared to grow and flourish in the future.
Here's our checklist for using communication technology to expand your dental office into a multi-location practice:
1. You need a more dynamic phone system
Traditional phone lines don't quite cut it for flourishing dental practices. They limit your flexibility and prevent you from easily setting up initiatives like multi-office phone trees, simultaneous ringing, call overflow, and external call centers. If your practice needs to upgrade its phone system, VoIP (Voice over Internet Protocol) phones are a common sense step toward establishing a more sophisticated way of communicating with patients.
2. You want to improve your text outreach
Texting has become a fundamental part of patient communication in recent years, especially among younger clients. Some dental offices are still having their front desk employees use their personal devices to send text messages to patients. Syncing your text outreach with VoIP phones is a critical way to unify and keep track of your texting across multiple locations.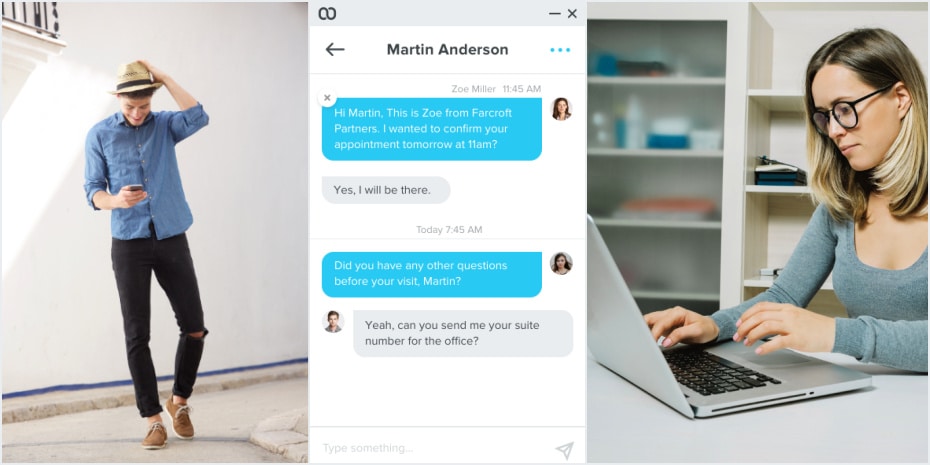 3. You'd like to onboard patient records
Some dental offices are discouraged by the prospect of expanding because merging patient records from older practice management systems is such a time-consuming process. However, technology now makes it significantly easier to bring these outdated records into your system. Acquired locations can keep their systems of record without having to learn an entirely new program.
See how Weave
Unify can help your multi-office practice
Integrating your multi-location practices will never be easier than with Weave.
Let us help you as you acquire more offices for your multi-location practice.
4. You're hoping to share scheduling
Another sign that your office is ready to become a multi-location practice is the desire to fill your schedule cooperatively. Shared scheduling doesn't mean offices are putting patients on another location's schedule; it means they're able to fill their own schedules by reaching out to patients who are eager to get into a dentist. Using a scheduling tool to send mass texts to inactive patients ends up activating patients across your locations.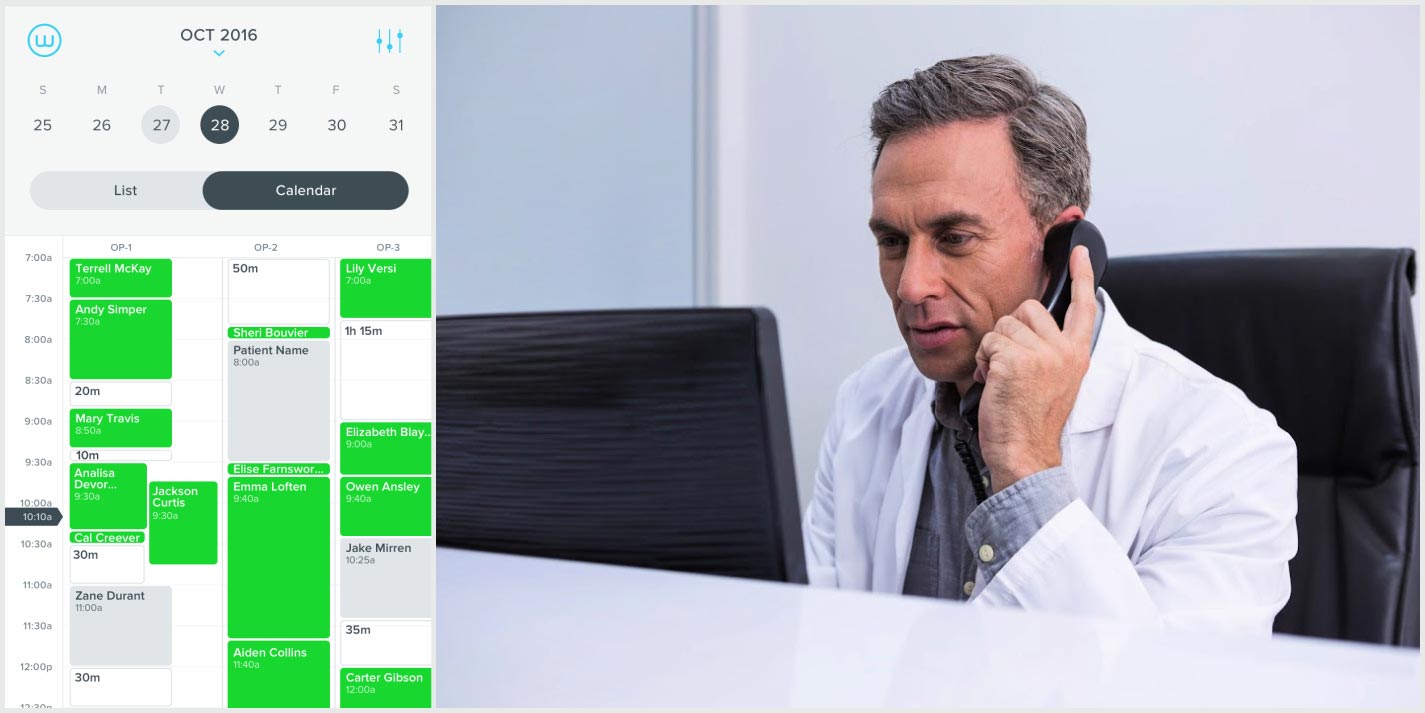 5. Your payment processing is limited
Research shows that businesses that accept a wide variety of payment options are best suited to attract new customers. If your dental practice is leaning toward offering a broader range of payment options, it's probably nearing the point of adding locations as well. A complete payment platform simplifies payment processing by accepting both traditional payment methods and more modern, digital payments.
6. You want to work more collaboratively
As dental practices grow and thrive, communicating internally becomes more complicated. Receptionists can't just walk back to dentists and hygienists to get across information. A team chat that's HIPAA-complaint lets dental offices communicate with each other from one platform and also allows them to keep a record of their internal dialogue.
7. You're aiming to replicate your numbers
Growing offices usually stay on top of all their statistics, from calls made to cleanings performed to revenue generated. Advanced analytics make it easier than ever to see exactly the data that indicates why your practice is ready to expand to new locations. As you turn into a multi-location practice, be sure to equip each of your new offices with the analytical capability to see if they're replicating the formula that brought your original location its success.
8. Your email marketing needs a boost
The vast majority of dental offices have an email outreach that goes alongside their calls and texts. If you're starting to feel that your current approach to emailing isn't savvy enough, it's likely that you should consider adding professional email marketing software. As your audience becomes bigger and more diverse, you'll want to enhance the quality of your emailing with pre-written templates, an image library, and CTA (Call to Action) buttons.
9. You're ready to optimize your online presence
The way dental practices advertise has changed dramatically over the last few decades. Instead of relying on print and media ads, billboards, and mailers, offices are investing into their own websites, social media accounts, and online reviews. Those practices who are looking at expanding into new geographical locations are best served by getting their patients to leave positive reviews on popular sites like Google and Facebook.
10. You travel more and spend less time in-office
Dentists and practice owners end up on the road quite a bit as they consider becoming a multi-office organization. The time they spend out of the office can be a burden if they don't have a tool to connect them with the everyday happenings of their original location. A mobile app that offers the full range of communication tools you'd have at your office desk eases the juggling act of bouncing between locations.
11. You want to stay innovative as you grow
Dental offices with a high-growth mentality achieve much of their success by adapting to the changes that are an inherent part of running a business. The Covid-19 pandemic has challenged every practice to find better ways of communicating and protecting their patients. Practices that value adaptability and creativity need a responsive set of tools to grapple with unexpected events like this year's pandemic.
Turn your dental practice into a multi-location practice with Weave Unify
If you found yourself nodding along with the signs listed above, you're probably getting ready to become a multi-location practice. Weave Unify combines hardware and software solutions to support growing dental offices as they acquire and optimize new locations. Below are some of the key features within Weave Unify for ensuring that your multi-location practice runs efficiently and profitably.
Phones
Our VoIP phone system lets multi-location practices set up a customized phone tree that gets patients to the right office and dentist. Offices can support each other if their phone lines get backed up with our overflow feature. Practices looking to establish external call centers can use our phone system to more effectively respond to callers.
Messages
With Weave Unify, calling and texting work hand-in-hand to communicate with patients. Missed call auto texts ensure that even if a caller can't get through to one of your front desks, they receive a message notifying them that your team will get back to them as soon as possible. These texts can evolve into two-way conversations that free up your busy phone lines.
Customer Insight
Weave lets newly acquired offices keep their old systems of record while merging relevant data into your system. Patient histories are tethered to phone calls, bringing up patient information like family members, upcoming appointments, and overdue payments as soon as the phone rings. Even if an employee is talking to a patient they've never met, they're able to quickly see and understand their needs using the Customer Insight tool.
Scheduling
If you'd like to enable your offices to share their scheduling, Weave Unify gives each of them the ability to send appointment reminders and confirmations to patients by text. These messages can be automated and patient responses are interpreted by sentiment analysis, notifying receptionists and administrators of changes and cancellations. Your locations can fill their schedule by using software to identify those patients in your practice most likely to accept appointments on short notice.
Payments
Our Payments tool empowers multi-location dental practices with a complete payment platform. Although it accepts cash, checks, credit cards, mobile wallets, and text payments, Payments requires no upfront or monthly fees. Instead of having patients stop by the front desk of your offices after their visits, simply send them a payment request by text, allowing them to pay from the parking lot or from home.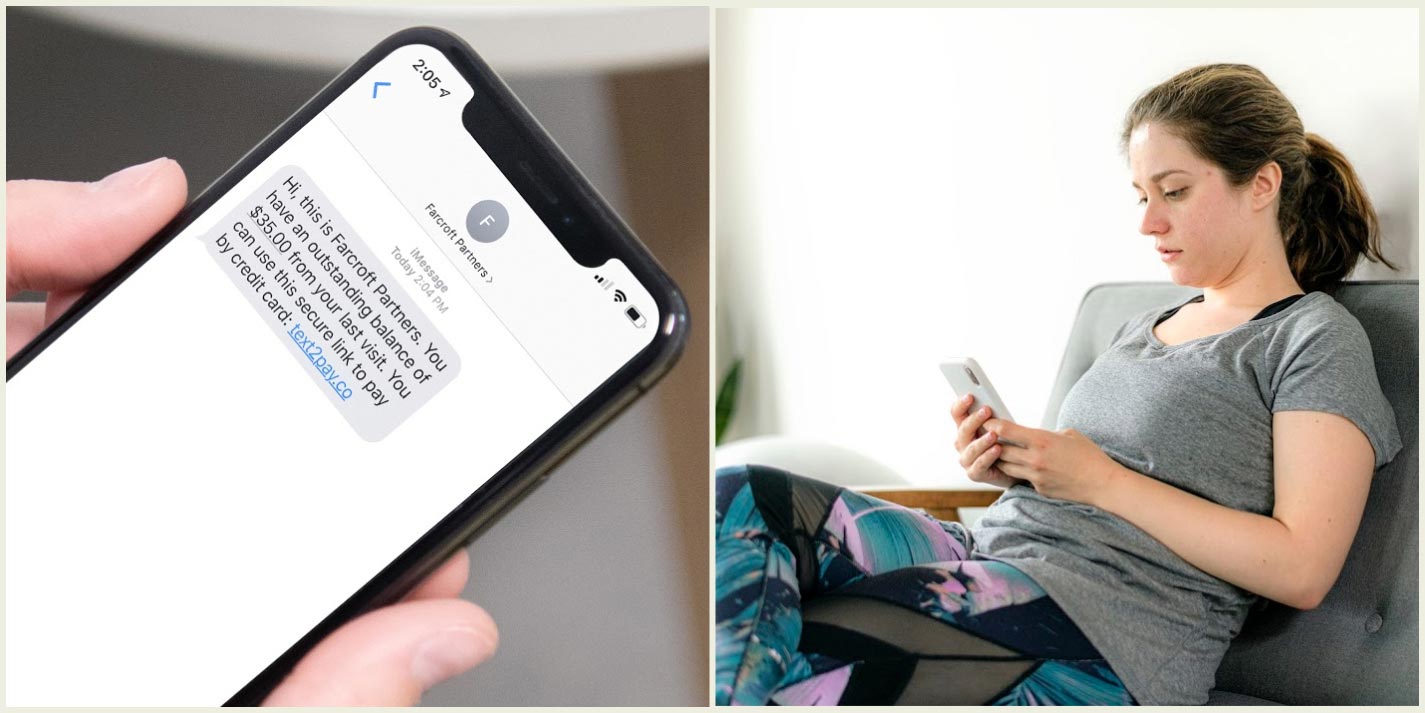 Team
Weave Unify equips multi-location practices with a team chat for communicating internally. This chat conforms to HIPAA requirements and eases the challenges of relaying information between offices. Having an established place to communicate keeps your voicemail and email boxes free for patient communication.
Analytics
As your practice expands to new locations, certain offices will outperform others. Instead of having offices get down on themselves by comparing themselves top performers, let them learn from each other. Gathering data with our Analytics tool makes it easier to see exactly what has turned your best offices into such efficient and productive organizations.
Email Marketing
Weave Unify improves your email outreach by giving your administrators and receptionists professional tools. These tools include pre-written templates, an image library, CTA buttons, and an internal testing feature.
Reviews
Every dental practice should be emphasizing online reviews, especially those expanding to new locations. Request reviews from satisfied patients, gather them on key review sites, and monitor your review status with our easy-to-use interface.
Mobile App
Our mobile app gives your multi-location team access to many of the features they'd have in the office. Dentists and employees that are either traveling or working remotely can take care of their responsibilities without missing a beat.
Pandemic Protocol
Weave has helped dental offices respond to the pandemic by establishing curbside waiting rooms, screening patients with electronic wellness forms, and pushing for more contactless payments. Weave Unify offers this same responsiveness to offices ready to make the leap to becoming a multi-location practice.