Dealing with upset clients is part of any customer service job. It's unpleasant for employees, but it's also unavoidable. This fact is especially true in veterinary clinics.
Of course, veterinary clinics don't provide services that are inferior to those offered in other industries. Vets and their office teams often go above and beyond to ensure that pets and their owners are healthy, comfortable, and well-informed. However, because pet owners care so deeply about their animals, they can sometimes be grumpy, rude, and downright mean to the people trying to keep their pets happy and healthy.
It's easy to react negatively to upset customers. Unfortunately, getting defensive tends to only exacerbate the situation. It's obviously better to develop the soft skills to cope with angry customers, though it takes time and perhaps even a uniquely patient personality.
While this blog post discusses some of the soft skills you'll need to navigate difficult situations with distraught customers, it primarily focuses on communication tools your veterinary clinic can implement to help you and your employees interact with upset pet owners. Each section is introduced by a quote from an industry expert. We will explore the ramifications of each quotation and offer some concrete ways to improve your clinic's communication with customers.
Watch How to Serve Pet Owners better with Weave's Help
1. Personalize your communication
"Curbside doesn't have to be cold. Remind clients that veterinary teams are people by sending a video introduction link to clients before appointments. A two minute video introduction will create a connection with new clients and remind existing clients why you care about their pets."
-Kelly Lynn Cronin, MBA, VTS ECC, CVT
Part of the reason pet owners get cranky is that they sometimes don't feel a connection with a vet clinic. There are a number of ways to personalize your communication in order to reduce the incidence of conflict with customers. Kelly Lynn Cronin recommends sharing personalized videos specific to your office. Below are a few other tips for personalizing your communication.


Want to Meet Each Client's Needs? Ask Weave
Start Communicating on a More Personal Level with Clients
" We really appreciate the personal touches we can now provide for our patients."- Weave Customer

Schedule Demo
Customize your text messaging and emailing
If you're not careful with texts and emails, they can come across as cold and alienating. Using custom text and email templates can help shape your messaging to pet owners. To make things even more personable, add links to videos, place striking images in your emails, and try to offer value in all your outgoing messaging.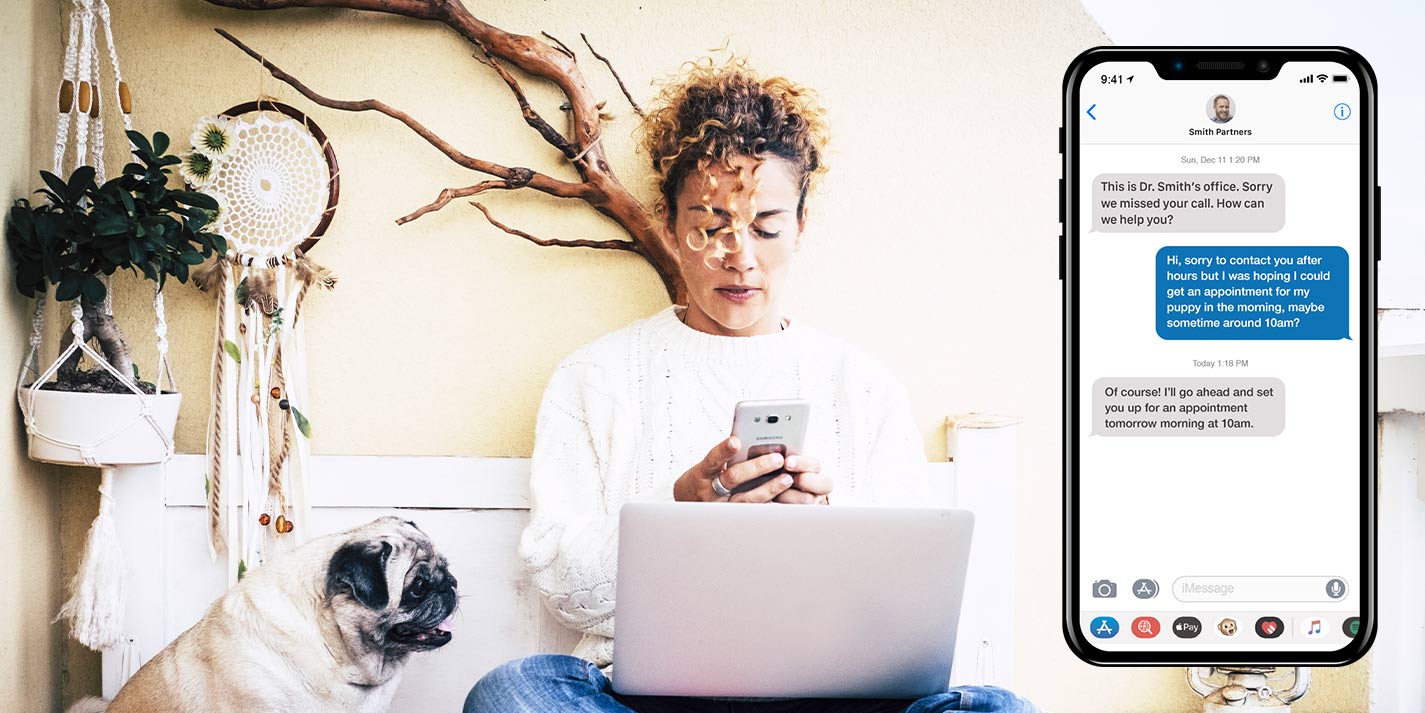 Establish curbside waiting rooms
Kelly Lynn Cronin highlights the importance of curbside waiting rooms in today's market. Because of the pandemic, it's critical that your clinic set up curbside protocol that's both functional and friendly. Let your customers know the details of how you're handling Covid-19 regulations in advance and be sure to send out electronic wellness forms as a precautionary measure.
Rely on customer insights
Pet owners can become rightfully frustrated when vets and their staff are unfamiliar with their animal's health history. Connecting your phones with the personal profile of each customer can prevent information from falling through and your team from being uninformed. As soon as a pet owner calls, have their upcoming appointments, outstanding payments, and notes about past visits immediately pop up on your computer screen.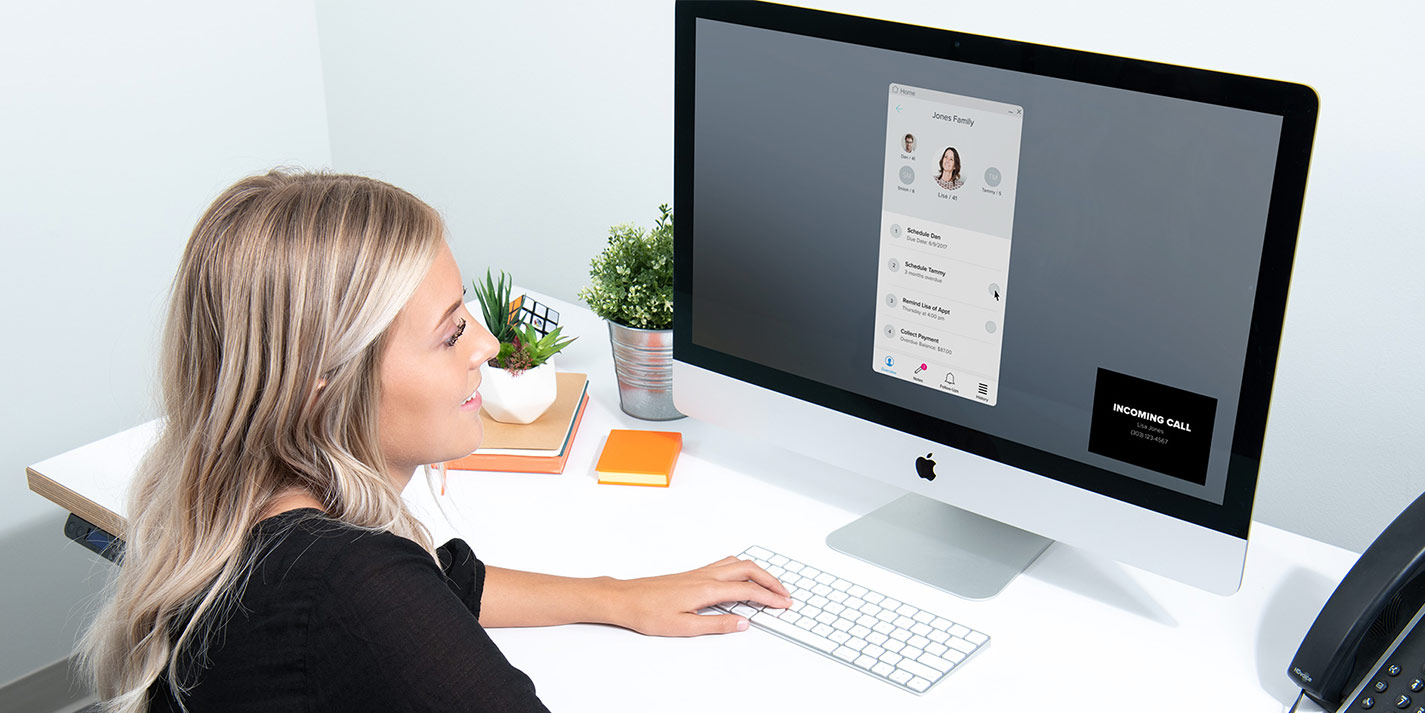 2. Optimize your scheduling
"It's important to customers or clients that you're actively listening to them. Consider changing the way you start a conversation to be positive rather than to present a negative. So, instead of saying, 'We have no appointments for that time,' say 'I'm happy to help you with that, but unfortunately our doctor's schedule is filled for that slot. Would another time work for you?' Lay the groundwork that shows you want to help rather than put up a barrier that says you can't."
-Debbie Boone, Veterinary Consultant
Veterinary clinic customers can quickly get angry about minor issues because of the immense stress they feel over their pet's health. Although you may be doing everything in your power to preserve an animal's well-being, a simple mistake could insight anger. Courteously and consistently managing your schedule can assist you in making the types of mistakes that lead to upset clients.
Send out appointment reminders and confirmations
If your veterinary clinic isn't sending out appointment reminders and confirmations, now's the time to start. Setting up automated notifications for pet owners cuts down on your call volume and keeps customers informed about upcoming visits. When pet owners are up to date with their animals' appointments, it's less likely that they'll call you in a panic.
Create value with Quick-Fill lists and reactivation
With the right scheduling software, your team can make amends with pet owners that have gone inactive. Quick Fill lists let your staff identify customers that are anxious to get their animals into a vet and are willing to come to your clinic on short notice. Using a scheduling tool to find forgotten clients is a great way to show disappointed and upset pet owners that you're willing to do what it takes to win back their business.
 Watch How To Easily Re-activate Clients with Quick- fill
Identify your busiest call times
Sometimes your customers are angry because they've had a hard time getting through to you or your front desk. By using an analytical component to understand when and how frequently calls are being missed, you can staff your clinic around the busiest times of day. Properly staffing your clinic with qualified employees can drastically reduce the amount of upset pet owners you talk to on a regular basis.
 Know your Busiest Call Times with Weave's Phone Analytics
3. Actively listen to your clients
"Upset clients are a fact of life. Remember, most of the time they are experiencing fear of some kind. Fear of loss. Fear of being cheated. Fear of not being heard. Once you realize a client may be functioning from a place of fear, it is easier to focus on providing the client with assurance, support and empathy."
-VetTechLife
Empathy is quite possibly the most essential attribute to cultivate for working with upset pet owners. It sounds cliche, but putting yourself in your customer's shoes can go a long way toward improving your communication. Technology is available to support you in your quest to sit down and listen to what's really upsetting your customers.
Record calls with VoIP phones
Many practices take advantage of VoIP phones by recording calls with clients and evaluating how employees are handling difficult situations. This tool isn't meant for chastising employees, though it's useful for identifying problematic interaction with clients. It's main value is in using recordings to teach employees what a positive and negative interaction sounds like with real world examples.
Collect and monitor online reviews
In today's world, consumers love to share and publish their opinions online. If your veterinary clinic isn't keeping tabs on its online review status, you're missing out on a crucial part of the conversation. Some upset clients won't vocalize their opinions with you over the phone, but would rather leave a scathing review on Google or Facebook.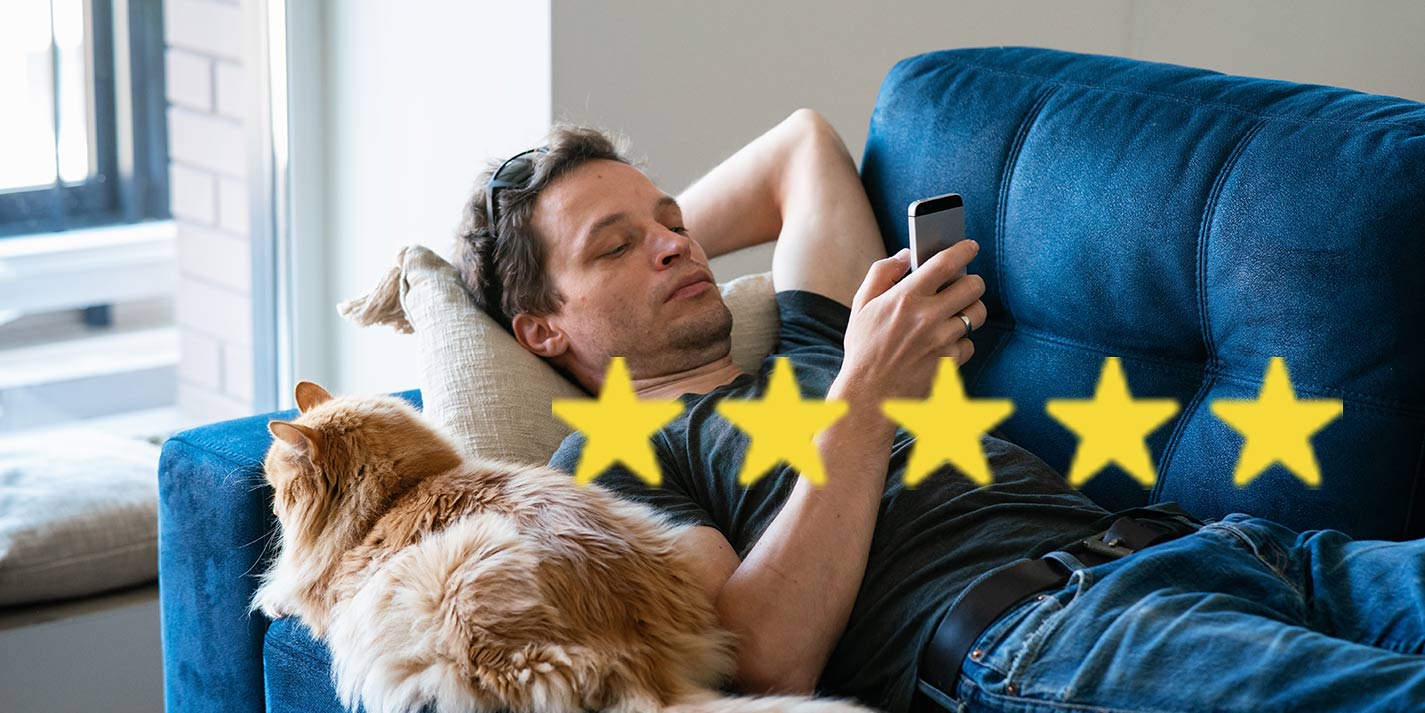 Ask pet owners for reviews after appointments with a simple text request. Once you've registered with prominent review sites, someone from your office should be checking your reviews consistently. When you run into comments from upset customers, apologize for inconveniences and try to make the situation right by making micro-adjustments to your clinic's processes.
Improve your client interactions with Weave
Weave is the complete business toolbox for veterinary clinics searching to find better ways to de-escalate tense situations with pet owners.
Our VoIP phones and Reviews tool let you record conversations and monitor the conversation about your practice online. Our Scheduling and Analytics tools give you the ability to automate appointment reminders and identify peak call times. And customizable text and email templates allow your clinic to craft messaging that's personable and unique.
To discover more about how Weave can help improve your customer communication, schedule your free demo today.