Have your callers ever experienced any of the following:
• A busy signal
• A clunky phone tree that traps callers in an endless loop
• A message that says, "this voicemail box is full."
• Endless ringing with no one answering
• Dropped calls
• Poor reception
All of these are symptoms of an outdated phone system. If any of the above has happened in your business, it's time to consider upgrading your business phone systems with smart technology.
What is Smart Technology?
Smart technology is a 21st-century term that refers to devices being connected on a network, allowing them to send and receive information. Often, this network is referred to as the Internet of Things (IoT), and tech enthusiasts point to its usefulness for a variety of functions, from turning on coffee makers from your bedroom to setting your thermostat when you're on your way home from work.
How Smart Technology Works with Your Business Phones
Businesses that upgrade their phones with smart technology benefit by having their computers and phones integrate into one seamless machine.
This technology goes beyond basic VoIP (Voice over Internet Protocol), which means using your existing Internet connection to make and receive phone calls. Instead, you'll have a phone system that links all of your departments and employees together, including data and business systems, no matter where they are in the world.
By upgrading to smart technology, your business can receive these 12 benefits.
1. Simplify Business Communication
Remember the days when people used to wear multiple cell phones strapped to their belt? They had their work phone, their mobile phone, and sometimes even an on-call phone or beeper.
With smart technology, any communication device connected to the Internet can function as a phone, and it can also be a part of your business network. This means that your desktop, laptop, smartphone, or tablet can all make and receive phone calls using your business line. This eliminates the need for a bunch of different devices.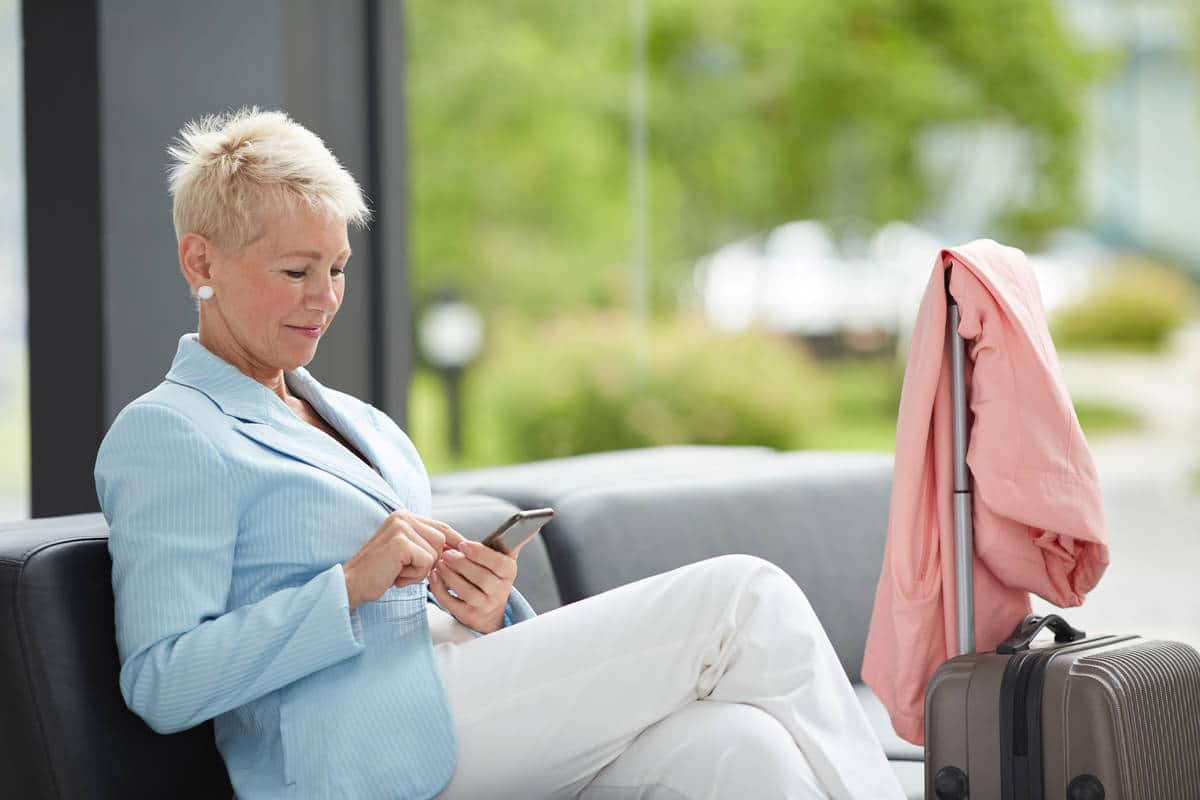 This functionality also helps businesses with remote or traveling employees. Instead of having to dial into their voicemail in the office, they can receive all business communications from their mobile device. And, when they call a customer, the outgoing number will show as coming from your business, not their personal phone line.
2. Achieve Crystal Clear Call Quality
One of the first complaints about VoIP systems was poor call quality and unreliable connections. Dropped calls, lag, and static-filled reception were frequent issues.
As a result, many companies have been reluctant to adopt VoIP services. However, recent improvements to the Internet infrastructure, including AI and machine learning, mean that networks are now capable of self-healing and utilizing faster 5G connections.
3. Eliminate the Need for Rollover lines
Old, "dumb" phone systems required rollover lines in order for a business to accommodate multiple, simultaneous calls. The way it would work is that you would have one main phone number that people dialed, but if more than one person was on the phone, then incoming and outgoing calls would make use of another phone number, called a rollover line.
Smart technology eliminates the need for this antiquated system. Instead, smart systems can accommodate unlimited callers and use a virtual queue to distribute calls whenever a representative becomes available.
So, instead of paying for ten numbers, for example, you only need to pay for the phone numbers that you want people to use when they call your business.
Today's "rollover" lines make use of Interactive Voice Response (IVR), which is a voice recognition technology that allows callers to make menu selections with their voice and interact with a system using basic commands. When the caller is connected with a live human, they'll be speaking with the person who is best qualified to handle their request.


Want to see how Weave can help you?

Weave Helps Streamline Business Communication
"Amazing technology has simplified our patient communication immensely! We are fairly new and can't wait to learn even more Weave features... customer service and tech support is SPOT ON and can't be beat! " - The Eye Station

Schedule Demo
4. See Who is "Present"
Smarter phone systems have a feature called "presence," which allows everyone in the office to know who is available to take a phone call. This feature is useful because it ensures that callers aren't placed on long holds, and only the people who are available are called upon to assist a customer.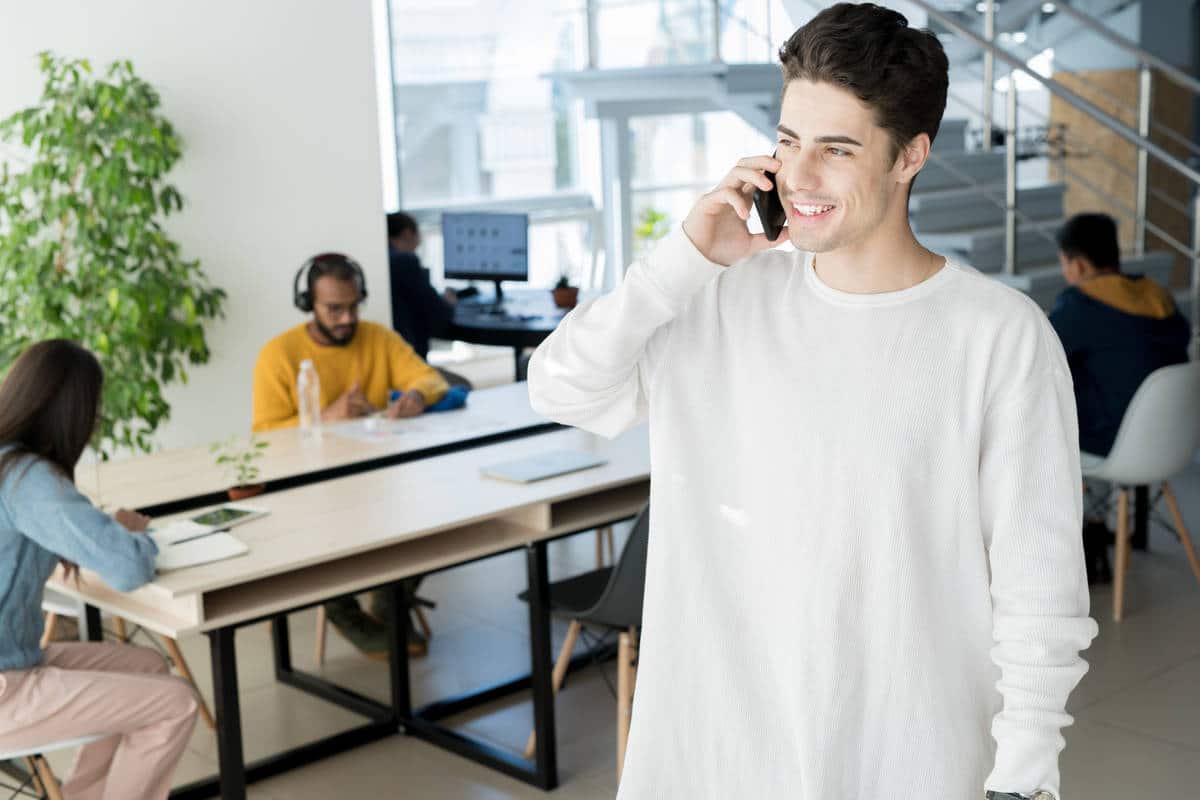 A similar feature often included is automatic call distribution or routing. This can be based on a variety of rules that you make in-house. For example, if you have a billing department, all billing-related calls could follow specific rules about who to contact and when. Employee A might be the first point of contact, and if that person is unavailable, then the caller would be routed to Employee B, then C, and so forth.
5. Utilize an After-Hours Calling Tree
When your office is closed, traditional phone systems either direct people to a voicemail system or, at best, an emergency answering service. Even if the system has a phone tree, it's likely to send callers to voicemail if the call comes in outside of your traditional office hours.
A smart after-hours calling tree can be set up with rules to assist callers, even if your office is closed. For example, the call can go to a line that then sends a voicemail or text to someone who can assist the customer. Or, if someone has marked themselves as present, the call can potentially go to that person, even if it's after-hours.
This type of calling tree can elevate customer service levels and cut back on the time it takes to retrieve voicemails and return telephone calls.
6. Take Advantage of Missed Call Texting
It's not uncommon for small businesses to miss phone calls. After all, you can only be in one place at a time. If your team is small and you each wear a lot of hats, then you're likely very busy and can't always get to every single phone call.
With missed call texting, you can turn those missed opportunities into new clients and satisfied customers. Whenever someone calls and no one is available to answer the phone, smart technology can send an automated text message to the caller. The message can alert them that you're out of the office, and you'll call them back at a designated time. Or, you can ask the caller to describe their question or concern via text, and you can reply as soon as you're available.
7. Be More Efficient with Visual Voicemail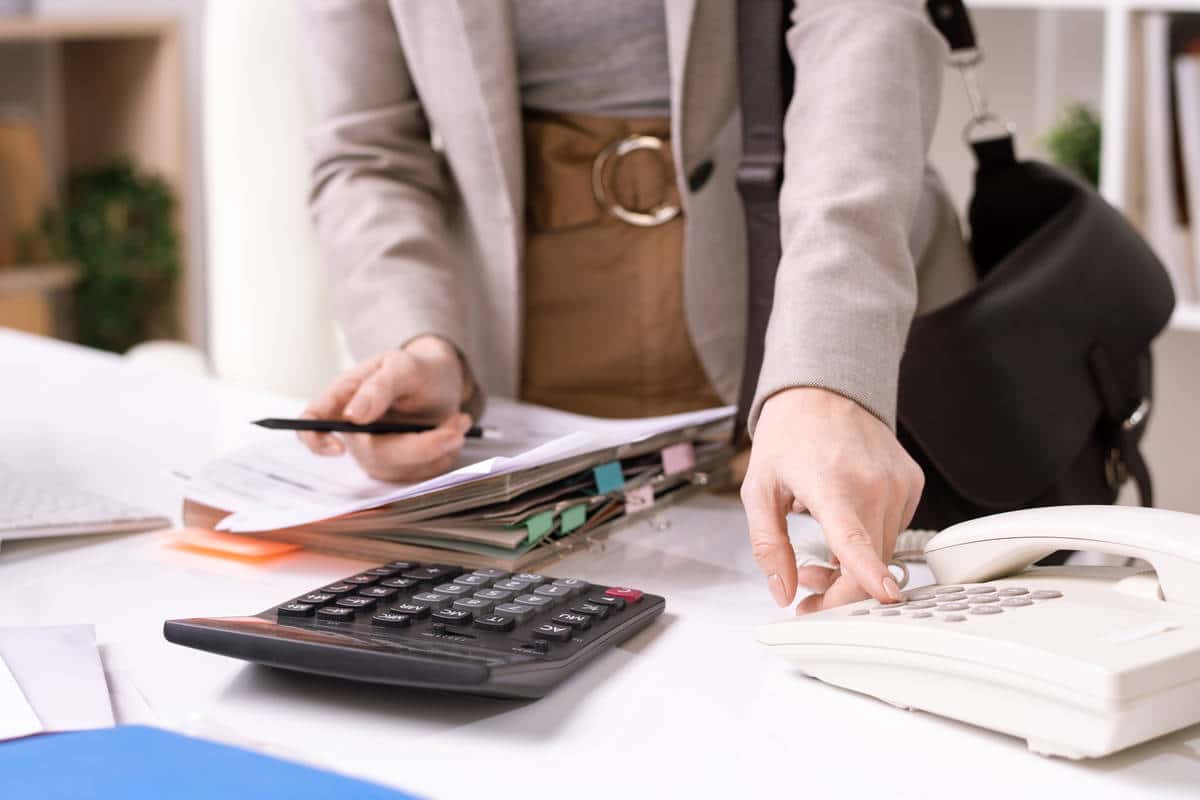 Traditional phone systems can make it a nightmare to check your voicemail. You might have saved messages or a long list of voicemails to sift through before finally being able to listen to the most important one.
With visual voicemail, you can use a simple interface to select the message you want to hear. Smart technology has added the ability to view transcriptions, so you'll know what the gist of the message is before having to listen to it.
8. Track Advertising Campaigns
Call tracking has been around for a while, but it used to come at a great expense. Smart technology now gives you the option to use call tracking for several numbers before you incur extra fees.
Call tracking is helpful because it allows you to measure the effectiveness of an ad campaign or attribute sales and activities to certain employees. By having an individual phone number assigned to a specific campaign or team member, you'll have a lot of data that you can use to improve your business.
9. Easily Record and Access Calls
Whenever you've called a company for customer service, you've probably heard a message that went something like, "This call may be monitored or recorded for customer satisfaction." In the past, these recordings were cumbersome to listen to if the need ever arose.
Thanks to smart technology, business owners can see all of their recorded calls on a single dashboard and listen on-demand to whichever one is of interest to them.
10. Unify Your Communications
One of the biggest advances in smart technology is the ability to integrate multiple systems. With the right phone provider, you can potentially integrate your phone system with your CRM, project management, and payment systems to streamline all of your communications.
Examples of this functionality include accepting payments over the phone, seeing customer records on your screen when they call, and scheduling appointments directly from your phone system.
11. Ditch Bulky Equipment
You can potentially say goodbye to fax machines with Internet faxing capabilities. Not only does this allow you to get rid of outdated equipment, but storing faxes digitally makes them easier to access. You can search by file name, date, sender, etc.
12. Cut Your Long-Distance Bill
By getting rid of analog phone lines and adopting the smart technology that comes with Internet calling, your business can benefit from a low flat rate for all local and long-distance calls. Because VoIP uses the Internet to make calls, you'll no longer have to pay exorbitant long-distance or per-minute fees. Many providers charge nothing additional for long-distance, or it's built-in to your phone plan for a very low price.
Conclusion
Are you ready to see how Weave's smart technology can upgrade your business phones? Schedule a demo today.