Weave's Industry Expert Blog Series
For this edition of our expert blog series, we're focusing on the med spa industry, which is one of the fastest growing industries in the United States¹. There's a constant stream of innovative and exciting medical technology coming to market for medical spas, and practitioners are always eager to adopt these innovations.
But are you aware of the new technology that's available to help your practice flourish on the business side of things? The goal of this article is to share the thoughts and opinions of a high-level consultant in the industry regarding business solutions.
Meet Mara Shorr
To better understand what med spa practices are doing to simplify the way they run their businesses, we spoke to Mara Shorr of Shorr Solutions.
"We help practices on the business side of medicine because we find that doctors and providers are brilliant at what they do, but they're frequently not business people."
Shorr Solutions is a cosmetic and aesthetic medical practice consulting company based in Florida.²
It was founded in 2011 by Jay Shorr, Mara's father. Prior to founding Shorr Solutions, Jay worked for 15 years as a partner in dermatology and plastic surgery practice. Mara joined Shorr Solutions in 2012 and has provided medical spas across the country with lectures, webinars, and podcasts that help them save both time and money.
"We help practices on the business side of medicine because we find that doctors and providers, whether they're PA's or MP's or RN's, are brilliant at what they do, but they're not business people," says Mara. With the right training and tools, however, med spa practitioners can quickly optimize the business side of their practice.
Developments in the 2010s
Over the last ten years or so, technology has altered virtually every aspect of the med spa vertical.³ From a medical perspective, procedures have changed significantly. Various aspects of the industry, including surgery, injectables, laser treatments, and non-invasive procedures, have improved. Many of the sculpting, melting, and freezing devices that exist today simply didn't exist a decade ago.
These new treatments make things much more comfortable for med spa patients. Because of the clear benefits of these treatments, practitioners have been quick to adopt them in their medical spas. They're sometimes slower, however, to bring new business technology on board that would help their medical spas better engage with patients and attract new business.
"Yellow pages still existed when we first started," says Mara. "Television and radio were also very common places for practices to advertise." Even social media and websites like Google have morphed drastically in the last decade.
"We are bigger and bigger advocates of how we (med spas) can do more with less."
Mara finds Shorr Solutions trying to push their clients to adopt new business services and integrations. Her goal is not to complicate the lives of her clients, but simplify them. "We are bigger and bigger advocates of how we can do more with less," she says.
During our interview, Mara gave us a number of simple solutions for improving a med spa's business side. Let's take a look at what she's identified as efficient tools for running a medical spa.


See how Weave
Messages helps
client relationships
Weave Helps Streamline Business Communication
"We have been using Weave as our office phone system for about 3 years now and we love it! It integrates seamlessly with our software and constantly updates. We use the text feature all day long. Patients love being able to text back and not have to answer a phone call. I highly recommend this system "-Barb Paz
Telehealth in the pandemic
One of the most recent tech solutions Mara has shared with her clients is telehealth. Prior to the widespread restrictions and closures caused by Covid-19, some practices may have been skeptical about the use of telehealth. The limitations created by the pandemic showed medical spas the value of telehealth in extending to their patients.4
"Our clients were able to use technology to pre-screen patients," says Mara. The pre-screening process includes both virtual conversations with patients and the sharing of electronic forms. For this screening to take place effectively, it's to have a platform that works on all your devices, from computers to phones to tablets.
Weave enables Mara's clients to communicate with their patients from anywhere. They can text patients from the office, make calls from home, and even send faxes from their personal devices. Being able to route calls to remote locations improves the quality of remote work.
Weave Allows You to Communicate Remotely & Securely with Patients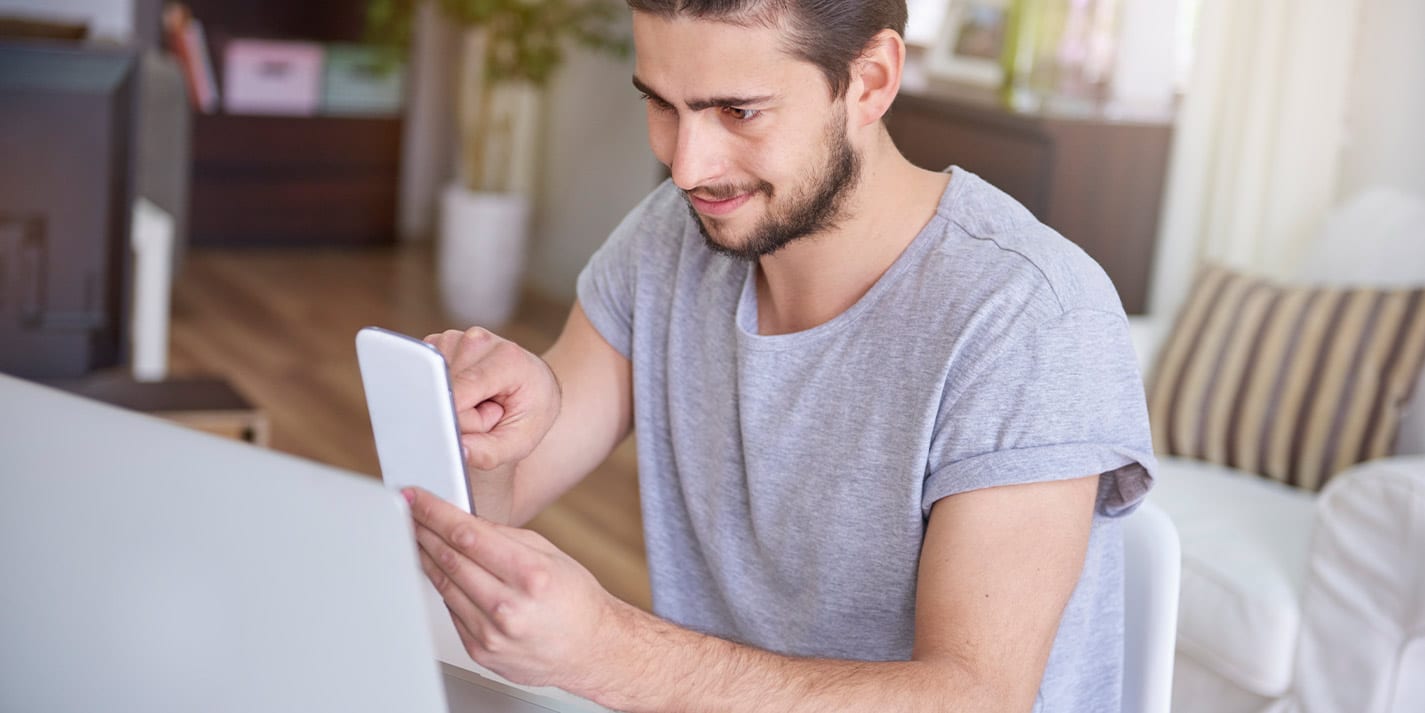 Mara emphasizes the importance of choosing a HIPAA-compliant platform. Medical spas that use their personal devices to communicate with patients but don't use a safe platform put themselves in the dangerous situation of violating HIPAA. Be wise and select a user-friendly, HIPAA compliant platform for your communication, including telehealth.
Controls and automation
Another solution that simplifies and improves business in the med spa industry is easily-adjusted communication settings. Mara's clients use Weave to control who receives calls from patients and potential customers on weeknights and weekends. Usually, they have a patient care coordinator available to take these after-hour calls.
"Patients want to know someone is responding ASAP," says Mara Shorr.
Patient care coordinators often have brief conversations and promise to follow up with patients the next business day. These calls and texts keep patients connected to your practice and scheduled for their upcoming visits.
"People live in an instant society at this point," says Mara. "We are Amazon Prime. We are Uber. We do not have the patience to wait… Patients want to know someone is responding ASAP."
In the case of small practices that can't hire a patient care coordinator to communicate with customers at night, Weave's missed call texts reassure patients that your office will contact them in the near future. These customizable texts go out as soon as a caller hangs up.
Call recording for staff training
Mara's clients have witnessed an uptick in stressed and anxious patients over the last year. Because of this increase in agitated customers, Mara encourages her clients to record all of their calls. Call recordings can then be used to train staff members on call handling.
For example, one of Shorr Solutions' clients in Texas opened a brand-new facial plastic surgery practice in January 2020. Only two people work in the office: a surgeon and an administrative assistant. The assistant was initially overwhelmed by responsibilities, including patient phone calls.
Mara recommended the assistant use Weave to listen to a handful of calls every morning. These recordings allow admin teams to pinpoint opportunities for improvement and sharpen their patient resolution skills.
Your own online review strategy
According to Mara, "Reviews are incredibly important, and there are a lot of online review options out there. Your practice needs to utilize what works best."
She's not kidding. Research shows that 95% of consumers now read online reviews before making a purchase.5 Medical spas should have a strong presence on websites like Google and Facebook to boost their visibility and garner new business.
Practices often have online review gathering capabilities on multiple platforms. There's no need to use your website company's software, your practice management software, and Weave simultaneously to collect online reviews. Pick a method and stick with it.
 Collect Reviews With a Simple Personal Text using Weave's Platform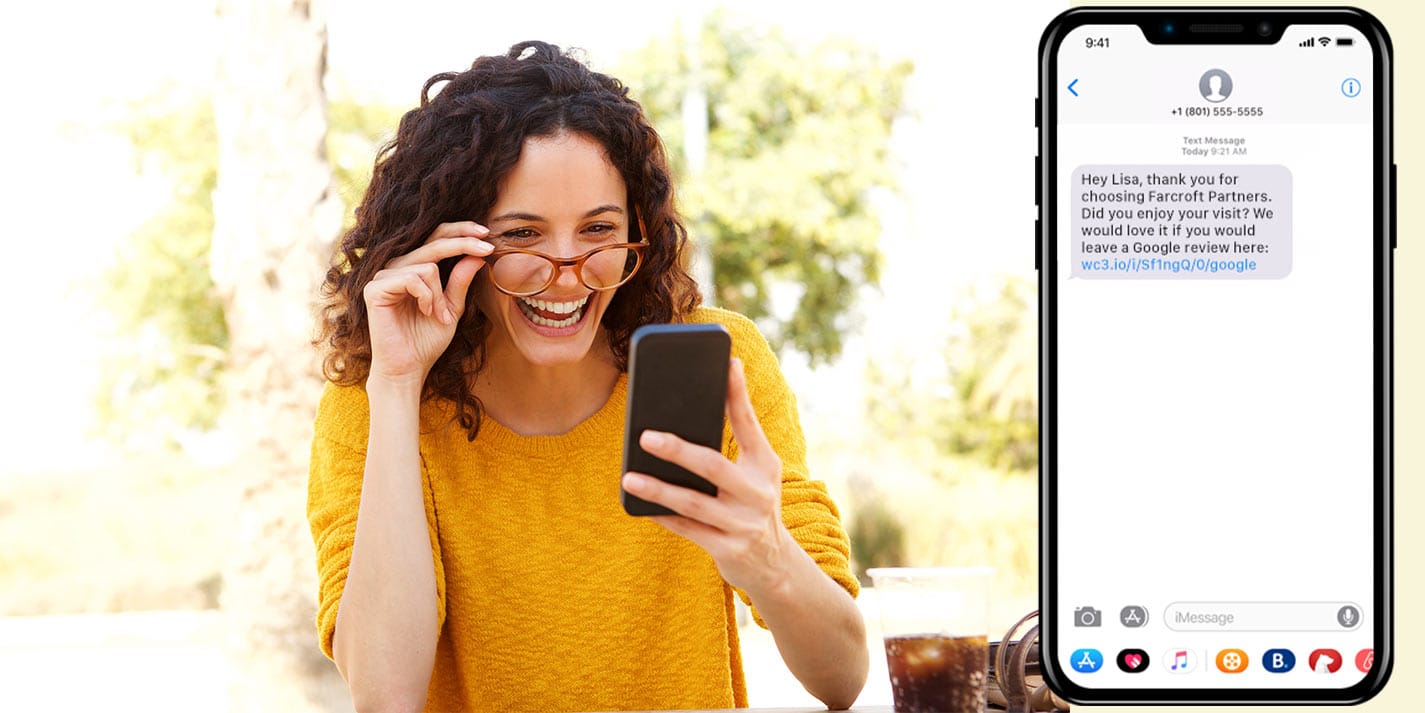 Consolidate when and where it's possible
Because of the rapid rate new technology and updates appear in the med spa space, Mara suggests her clients meet with technology vendors on a quarterly basis. Even if there aren't new innovations and integrations, it's wise to check with a representative from your vendor.
"One of the very first things we do when we take on a new client is review every single contract they have and look at what consolidation can be done right off the bat."
There's always something new that's launching, and making seemingly minor adjustments to your business solutions, like altering a phone script, can earn your medical spa thousands of dollars. Keeping just one patient that's on the fence means saving a sizable amount of revenue for a cosmetic or aesthetic medical practice.
"One of the very first things we do when we take on a new client is review every single contract they have and look at what consolidation can be done right off the bat," says Mara. Shorr Solutions recognizes how critical it is for medical spas to simplify their business tools.
Business technology for medical spas
In conclusion, Mara Shorr returns to her initial statement about how enthusiastic practices are to adopt new medical products and equipment. Her consulting company meets with these talented surgeons, aestheticians, and skin care specialists on a regular basis.
"They're early adapters when it comes to the medical side of things, but they're not necessarily early adapters when it comes to business tech," says Mara. Her new clients often still rely on paper charts, landlines, and servers instead of electronic forms, VoIP phones, and the cloud.
With the help of Weave, Shorr Solutions hopes to bring medical spas across the country up to the speed and simplicity of today's best business technology.
Watch a demo of Weave today to simplify your business.