While social distancing was a necessary measure for businesses responding to pandemic crises, it presented them with a number of difficulties. Among these difficulties is the task of maintaining a personal rapport with each client that visits your business. Even after social distancing requirements were lifted, your business likely has less time to spend with customers in-person and more interactions on the digital front. Because of this change, businesses have to search out alternative ways to keep a personal touch with their clients in an ever-changing business landscape.
Weave commissioned a study of how healthcare practices are handling the challenges of social distancing in the new normal. This survey involved 750 healthcare employees, managers, and patients, and yielded some fairly interesting results. Some of the statistics gathered relate directly to how providers are creating a personal touch in spite of social distancing protocol.
This blog post contains the results of our survey regarding personalized communication. These findings have ramifications for any healthcare practice attempting to keep their loyal customers and attract prospective ones in the new normal. We also share some communication technology solutions for balancing a personal touch with social distancing.
Survey Results on Creating a Personal Touch
The independent study commissioned by Weave split surveyees into two groups: employees and clients. Although both groups indicated that a personal touch is crucial for practices in the new normal, their recommendations for effectively personalizing communication varied slightly.
Employee Results
The healthcare workers surveyed said personal communication is superior to impersonal communication in most cases. More specifically, 73% of healthcare practices say outgoing communication that's personalized performs better than impersonal communication. Since many providers may already have sensed this intuitively, we also asked about the types of personalized communication that get appeal to healthcare patients.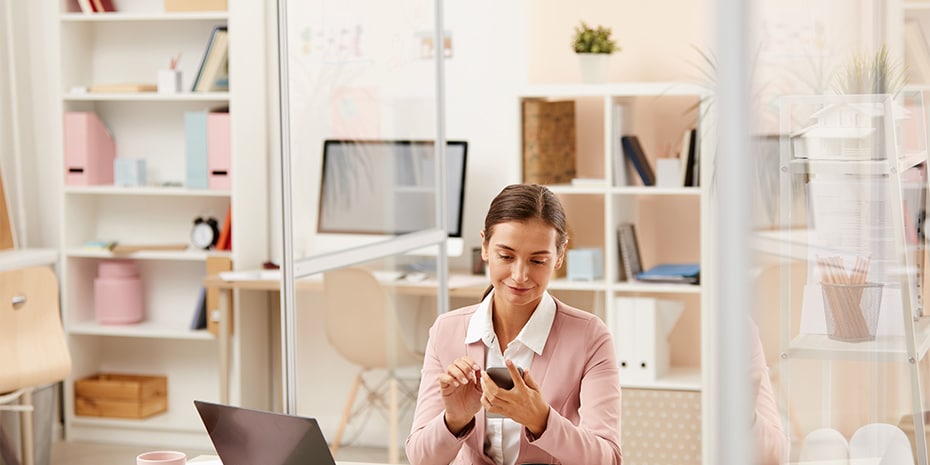 Employees first stated that making a personal recommendation for the next visit works well for their clients. This sort of recommendation would typically be done at the front desk following an appointment, but, because of social distancing measures, some offices are now sending text messages containing a personal recommendation for a future visit. These personalized texts keep your waiting room from becoming a potential hot spot of community spread.
These same employees also suggested including the name of the employee who helped the patient last in your communication. If your team is building rapport with clients while administering essential services, you'll want to remind patients of these relationships by putting employee names in voice messages, texts, and emails.
The final suggestion from healthcare professionals is to refer to the reason for a patient's last visit as part of your communication outreach. This tip lets clients know that your practice is aware of their specific situation. By showing your office's understanding of each customer's individual needs, you're establishing a personal touch that leads to patient loyalty.


Want to see how Weave can help you?
Weave Helps Streamline Business Communication
"Amazing technology has simplified our patient communication immensely! We are fairly new and can't wait to learn even more Weave features... customer service and tech support is SPOT ON and can't be beat! " - Weave Customer

Schedule Demo
Client Results
The patients surveyed in our study demonstrated how alienating impersonal communication can be. 48% of the patients said they have been annoyed by impersonal communication from healthcare providers. If nearly half of your clients are bothered when you share generic messages with them, it's time to consider some ways to connect with them on an individual level.
The most effective ways to personalize communication according to the clients surveyed differ in small ways from the responses of providers. The first thing they said was that practices should propose a follow-up action in their communication. This suggestion fits nicely with the idea of recommending a time for a future visit. Calls, texts, and emails should allow customers to take action by setting up a new appointment, paying a bill, or sharing a review.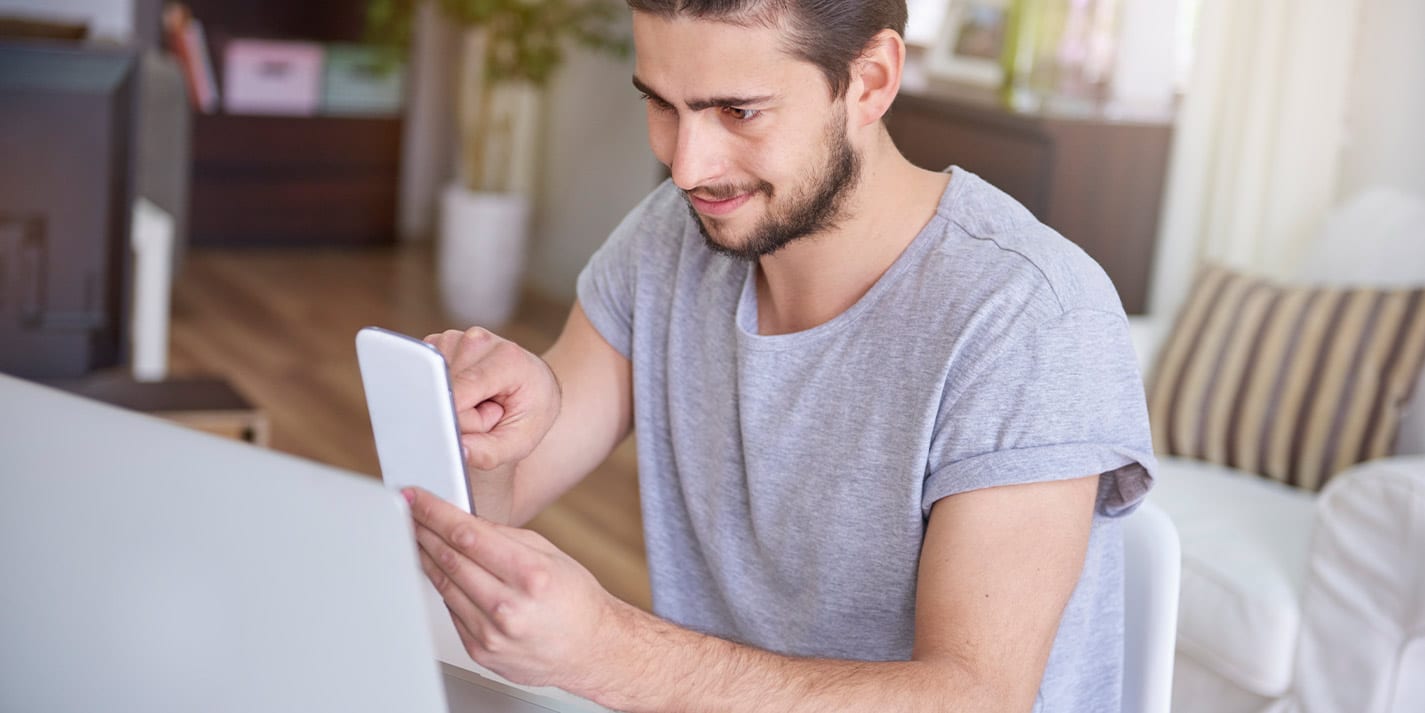 Patients also stated that they like healthcare providers asking if their specific condition is improving. By following up with how clients are feeling, practices exhibit basic human concern, which extends to basic customer service. Social distancing measures make it imperative that practices check up with patients by phone or text instead of in person.
A third client preference for personal communication is referring to what occurred during their last visit to your office. This doesn't mean including all the gory details, but letting them know that you're aware of the nature of their most recent appointment shows your practice is organized and attentive to the condition of each client. Creating a personal touch is about sharing just enough information to validate patients and build trust.
Solutions for Creating a Personal Touch
The results of our survey reveal how important personalized communication is for practices, even in the age of social distancing. In order to implement these tactics, it's crucial that offices use the right business communication technology for personalizing their outreach. A communication network that combines hardware and software solutions into one integrated system will allow your office to personalize its client contact in a way that's quick, efficient, and conducive for social distancing.
Here are three communication solutions for offices hoping to personalize their client outreach:
1. Customer Insights
If your office is prioritizing social distancing, then your team is having less in-person conversations with customers. It's also possible that some of your staff is working remotely, meaning they might have less access to medical records and personal histories. Customer Insight software lets office staff link up with these records and histories as soon as they answer a call.
This software allows your practice to keep all its customer information in one place, giving you a complete custom profile. You and your team can manage, organize, and view customer information for every interaction, whether by phone, text, or email.
Because these insights populate on your computer or smartphone screen upon receiving a call, your administrative staff can confirm future appointments, wish customers a happy birthday, and collect overdue payments–all in one call.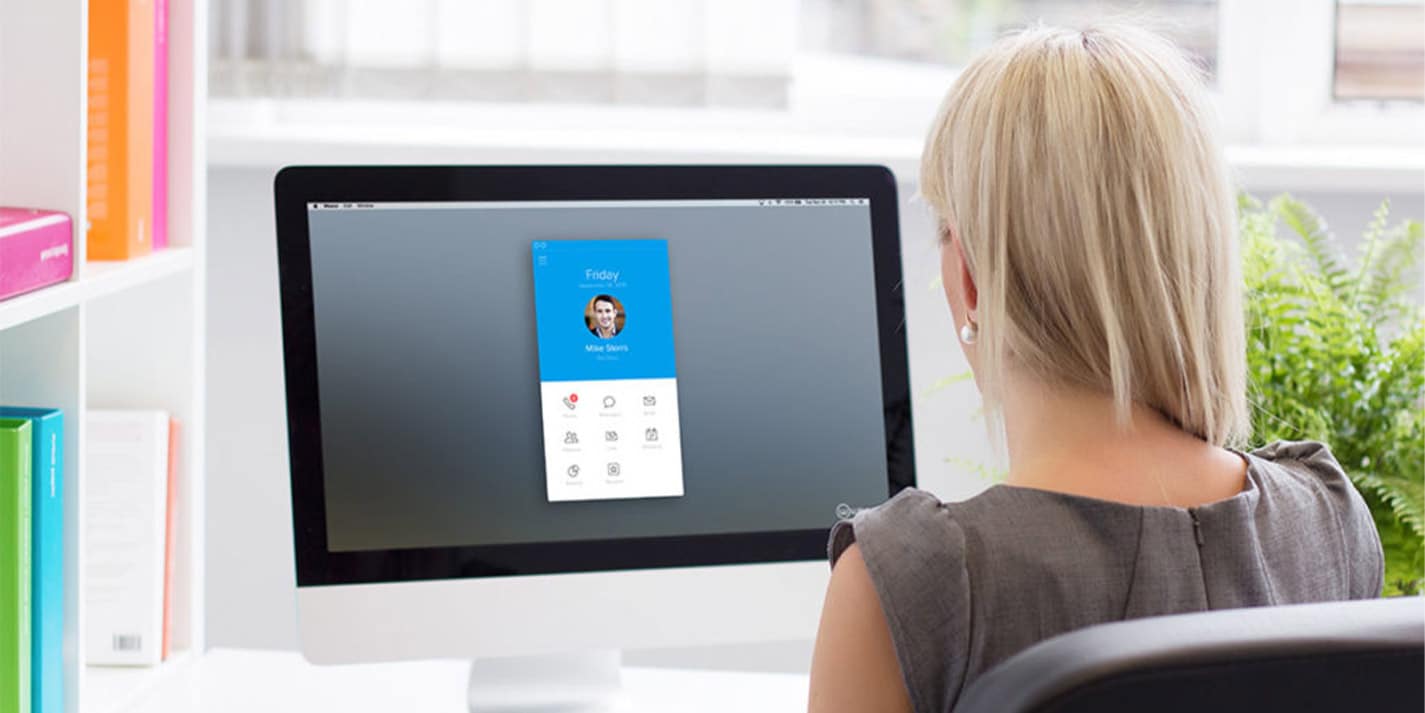 Customer Insight software also enables you to quickly add notes to customer profiles for other staff members to see in the future. Post-it notes are pretty ineffective when you're working remotely. It's best practice to adopt software that lets you add a follow up for your team to call or text a customer to schedule their next visit.
2. Scheduling
Employees and patients both made it clear that personalized recommendations for future appointments are a surefire way to create a personal touch. Scheduling appointments has historically taken up lots of time for receptionists and administrators. With scheduling software, however, it's possible to personalize scheduling and save time for your office staff.
The details mentioned in the study results, like the name of the practitioner who last helped a patient, the procedure performed, and even a basic check on client health, can be included in scheduling messages using personalized templates. Scheduling software enables administrators to create templates that fit your office's own style and preferences.
Once these personalized templates are developed, they can be reused and adjusted for the particular clients you're texting. These texts can be composed in advance to go out to customers on specific dates and at specific times. This automation keeps office staff from remembering to call every single upcoming visitor.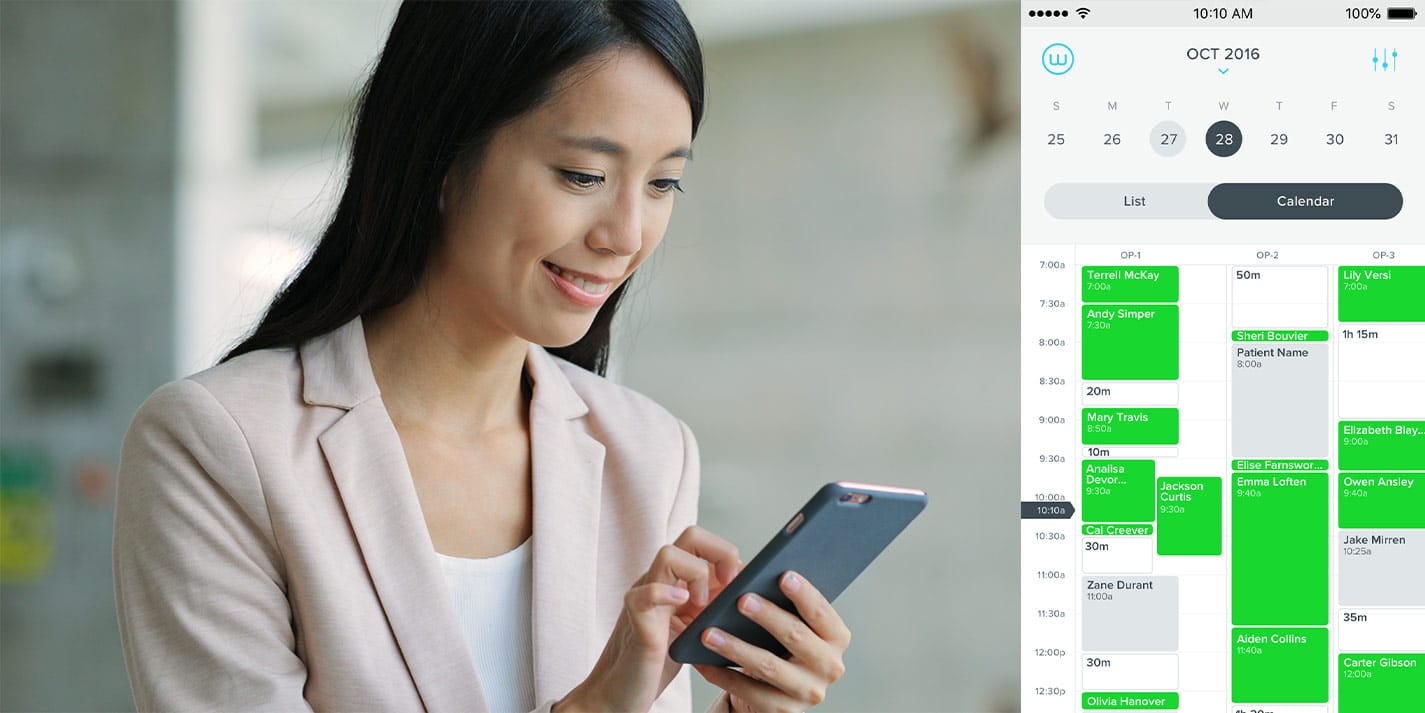 If patients text back about appointments, your team can begin two-way text conversations, which still end up saving them time compared to phone calls. Simple responses to confirmation texts, however, are interpreted by sentiment analysis within the scheduling software. The artificial intelligence in the software reads a range of responses, and sends notifications to inform your staff of cancellations or reschedulings.
3. Quick Fill lists
An additional feature of scheduling software is Quick Fill lists. All healthcare practices deal with last-minute cancellations. When these cancellations occur, scheduling software can identify patients that would be most likely to fill these time slots on short notice. Once a list is put together, your staff can send text blasts to ten clients at once to try to fill your schedule.
That scheduling software relies specifically on text messages is crucial for offices trying to maintain good social distancing. When patients have to stop at your front desk before or after their appointment, they're often breaking social distancing measures. Allowing them to set up their next visit with a personalized text frees both employees and clients from the need to potentially break protocol.
Create a Personal Touch with Weave
The results of our survey show that healthcare providers believe in personalizing communication and that patients want to receive personalized messages. Most of the ways listed by employees and clients for effectively personalizing communication have to do with including specifics about past or upcoming appointments.
 Watch How Practices Personalize Interactions with Weave
Weave's Customer Insights and Scheduling tools are designed to empower your team to access the personal histories of your customers and apply them to your communication by phone and text. They also allow you to double down on the social distancing measures you put in place in the event of a pandemic. Putting these tools to use will allow your healthcare practice to personalize communication and increase its efficiency during a pandemic.
Schedule a demo to learn how to create a personal touch with Weave's complete business toolbox.