Multi-location healthcare practices are constantly looking for ways to maximize their efficiency. Training staff on time management can only take offices so far, however. Increasingly, multi-office providers are turning to technological solutions in order to optimize their productivity.
Business communication technology has developed in recent decades to offer a number of effective tools for helping multi-location offices improve their efficiency. The quest for efficiency also allows offices to generate more revenue and provide better customer service. By adopting cutting-edge technology, multi-office practices boost the health of their entire organization.
Weave Unify is a version of our complete business toolbox specifically designed to support multi-location businesses. Not only does it unite offices with powerful communication tools, it also has saved over 20 hours a week for a single office. It's flexible enough to meet the particular needs of your multi-office practice and lets you modernize your business strategies.
The purpose of this blog post is to lay out some of the most important features of Weave Unify. Along with saving time, Weave has made it possible for individual offices to gather over 100 Google Reviews in a year and save $200 per month on mailed invoices. Let's take a look at exactly how Weave Unify yields these sorts of returns.
Improve efficiency with Phones
The efficiency of multi-office practices is hampered by landline phones, or even internet-based phones that aren't consolidated in one system. Weave Unify lets multi-location businesses bring all of their offices together in a way that's user-friendly and more efficient than having each office work as an island unto itself. Features like our phone tree, call overflow, and call forwarding, and simultaneous ringing allow your offices to function as a cohesive unit.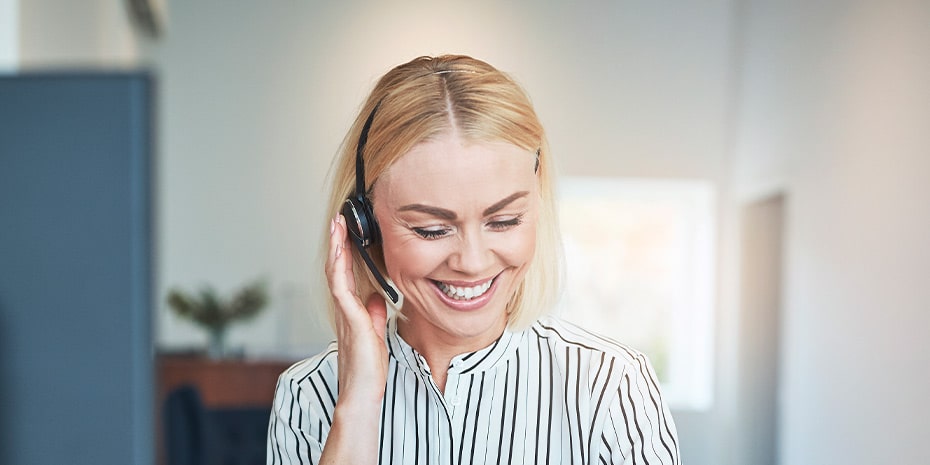 With a well-designed phone tree, your practice can use one main number for all its offices, then give customers the ability to select their preferred location. Call overflow lets offices support each other when certain locations are hitting their peak call hours. Simultaneous ringing allows you to ring phones across your locations when a given number is called. Finally, avoid leaving callers with only a voicemail option by sending automatic missed-call texts if their calls go unanswered.
See how Weave Unify will help your multi office practice
Integrating your multi-location practices will never be easier than with Weave.
Let us help you as you acquire more offices for your multi-location practice.
SIGN UP FOR EARLY ACCESS
Answer questions using Customer Profiles
By connecting your multi-office phones with the right computer software, your business can improve the quality of its calls. Relying on Weave Unify allows your offices to understand the needs of patients from other locations while handling overflow calls. Or, if a patient is changing locations, temporarily or permanently, the new office can view entire personal histories.
Front office staff spend a lot of time looking up information for callers because with more antiquated systems this requires sifting through files and opening up various programs. Weave Unify populates a host of information on the receptionist's computer screen as soon as calls are answered. Customer Profiles include details about upcoming appointments, family members overdue for scheduling, and overdue balances.
Save time with Messages and Scheduling
Text messaging is a critical tool for multi-location offices hoping to cut down on the amount of time they spend building their schedules. Without texting outreach, offices spend long periods of time trying to get in touch with patients by phone. This ability is especially important for inter-office scheduling, where office workers from one location might not have familiarity with a patient's schedule.
With Weave Unify, your offices can send recall texts to patients from their preferred location, or your main business's name and number. This automation makes it easier to activate patients that have gone off your radar and to keep your schedule filled. Depending on access, locations can support each other by discovering long-lost customers using a calculated text outreach.
Once patients are scheduled, automated reminders make sure that they show up for their appointments. These reminders open up the possibility for two-way text conversations if patients have questions or need to reschedule. For confirmation texts, sentiment analysis actually recognizes text responses, from emojis to slang, and notifies your locations of updates to their schedules.
Find ways to optimize through Analytics
Businesses in every industry are now turning to data collection for a better understanding of how to run their organization. Though you often hear about analytics being utilized on a mass scale, advanced software makes it possible for multi-location healthcare practices to gather data and allow statistics to guide their decisions.
Each of your locations can use Weave Unify to see times of high call volume and successful, schedule-building calls. Based on these findings, owners and administrators can adjust their staffing to suit the needs of individual locations. Weave Unify lets multi-office practices optimize staff hours and everyday tasks.
Optimizing staff hours makes individual locations more efficient and saves owners from paying for full-staffing at the slowest times of the day. Tasks and processes can be perfected by utilizing a host of features, including call recording and call analytics.
Get a better grasp on the patient experience with outbound and inbound call recording. These recordings are more qualitative than quantitative, but they give supervisors the ability to monitor customer service and call times across locations. The best calls can be used for training staff and developing a customer service standard at each of your offices.
Develop an online strategy using Reviews
For multi-location practices, it's become advisable to focus marketing and advertising efforts on internet sources rather than traditional outlets. Billboards, local radio and newspaper spots, and mailers still have their place, but online reviews are rapidly becoming more effective in many cases. Offices that want to spend less time on finding places to advertise and yet get better results should turn to online reviews.
95% of consumers now read online reviews before making purchases.¹ This number includes the patients and prospective customers of multi-location practices. If offices want to be seen in Google search results, they should be actively requesting online reviews from patients and making sure the results are recorded on key sites, like Google and Facebook.
Source more new patients by asking satisfied customers to leave your practice a review. Staff members at each location can quickly send out review requests by text following successful appointments. These messages are able to be customized and include a link to a popular review site, which is Google in most cases.
Each office can manage their own reviews from an interface within Weave Unify. This doesn't mean administrators will constantly have to survey their status; software lets you know about new reviews. The best reviews can be used as testimonials and quotes on your website and social media (with permission, of course), and negative reviews should be addressed with thoughtful responses.
Work remotely with a mobile app
Over the last year, the importance of being able to work remotely has been magnified by the Covid-19 pandemic. Remote work isn't only important for offices dealing with temporary closures and restricted office hours. It's also crucial that busy doctors and practice owners have the ability to manage their locations while on the go.
Weave Unify makes it possible to manage and run each of your offices while working remotely. With our mobile app, offices have the ability to see complete schedules, text patients about upcoming appointments, request payments, and receive and make calls from their own office phone numbers. Essentially, employees have access to almost every essential tool they'd have in the office.
This mobile access can be restricted by administrators. Thanks to this higher level of control, employees can stick to their specialties and not run into cross-location confusion. Weave Unify's location-based user access prevents the confusion that could undo the increased efficiency offered by the mobile app.
During the pandemic, multi-office practices are using the mobile app to establish a number of new processes for promoting social distancing. Curbside waiting rooms are being set up with the mobile app, keeping the amount of people in your office to a minimum. Electronic wellness forms are used for screening patients and distributed by text, along with contactless payments.
Maximize collections with Payments
The way multi-location practices collect payments has begun to change over the last few years, and Covid-19 has sped up this process. Both existing and prospective patients prefer contactless payments in many cases instead of conventional payment methods like cash, checks, and cards. Contactless payments include mobile wallets, offered by Apple, Google, Microsoft, and Samsung, and features like Weave's Text to Pay.
Collect your payments faster and more effectively at each office with Weave Unify. Employees don't have to spend their days making collections calls anymore. Rather, they can simply send a text message to customers following appointments that allows patients to pay from the parking lot or from home.
Weave Unify additionally offers competitive pricing for payment processing and a free terminal for each of your locations. Increasing the amount of payment options is shown to attract a broader range of patients. Adopting Weave Unify gives your multi-office practice the chance to collect more payments on time with its wide array of options.
To find out all the ways the tools in Weave Unify can save time for your multi-location practice, contact us today at 866-308-2039, or schedule a free demo.