Do you ever wish you had a crystal ball? Not only could you predict each week's winning lottery numbers, but you'd also be able to look into the future and see if you made the right decision when it came to your business phone system.
Even though a communication system is one of the most critical success factors of a business, it doesn't always get the attention it deserves. Business owners often look at staffing, computers, machinery, and advertising, while the phone system is more of an afterthought.
The problem with this way of thinking is that no matter how optimal everything else is in your business, a dysfunctional phone system will harm your company and adversely affect your bottom line.
To help you make the best decision, we've put together this guide that outlines the factors to consider when purchasing a small business phone system.
Price
Though the price tag shouldn't necessarily be your primary consideration, it can't be overlooked. After all, it's never a good idea to purchase something you can't afford, but you don't want to be too conservative with your budget and miss out on key features that you need to thrive.
To make sure you're not overpaying (or not getting enough scale and functionality), take some time to outline your current situation before you begin to shop.
 How many phones do you need to operate your business? A good rule of thumb is one per employee, though your situation may vary.
 Do you plan on growing your team in the next several months? One or two new hires might not make a difference, but if you plan on expanding significantly in the near future, that might influence your choice.
Do you have employees that work remotely? If so, you'll need a system that accommodates their communication needs and keeps them connected to your team and office.
Type of System
Do you want a traditional landline system, or do you prefer VoIP? The problem with traditional landlines is that they're quickly becoming obsolete. Phone companies have announced that they're no longer improving the infrastructure, and they may even begin to phase out service.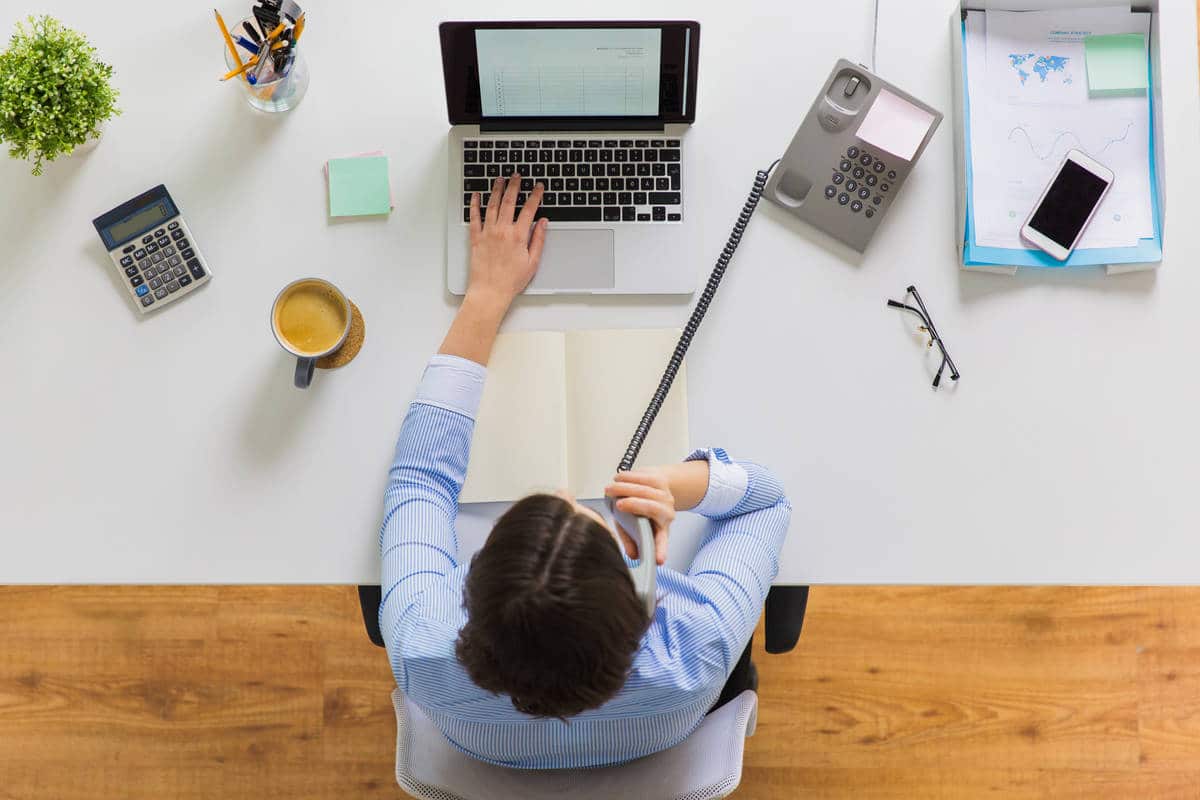 This leaves VoIP as a leading choice for businesses of all sizes, but especially small businesses. Short for Voice over Internet Protocol, VoIP uses your existing Internet connection to make and receive phone calls. Instead of copper wires, fiber optic cables, and cellular towers, voice and multimedia are converted to packets, and they travel via the Internet to their final destination.
There are a variety of VoIP systems to choose from, so we'll help you narrow it down.
On-Premises VoIP – This setup is typically most appropriate for larger businesses with large telecommunications budgets. With this solution, you have to invest in all of the hardware and infrastructure upfront, and everything is housed at your facility. This also requires installation, maintenance, repairs, and upgrades, which you are ultimately responsible for.
For most small and medium businesses, this solution is neither economical nor practical because of the expense and upkeep.
Hosted VoIP – This solution is considered the sweet spot for small businesses because it provides a high level of functionality at an economical price. With hosted VoIP, the provider houses, maintains, and upgrades all of your equipment at their location.
All you need is a high-speed Internet connection and communication-enabled devices, such as IP-phones, smartphones, and even desktops, laptops, and tablets.
Hybrid – Companies concerned about uptime may choose a hybrid solution because it gives them more control over their connectivity. However, it also requires significant capital expenditures, so this setup is out of reach and impractical for most small businesses.
Feature Set
Most business phone systems come standard with professional features like automated attendants, hold music, call forwarding, call transfer, caller ID, do not disturb, call recording, three-way calling, voicemail, and directories. If you want more than that basic functionality, we recommend making a list of must-have and nice-to-have options. Then, prioritize the list to identify the features that are absolutely required, or you won't be able to move forward with a system.
Some of the features to rank on your list could include:
Missed call texting
Internet faxing
Call analytics
Automatic call distribution
Integration with CRM software and other business systems
Video conferencing
Desktop and mobile app interfaces
Mobile capability (use your business phone from any mobile or connected device)
Call tracking
Team chat
Unlimited long-distance calling
In-office paging
Before you begin shopping, be clear on which features you require to run your business optimally. It can be tempting to fall in love with a system only to find out that the features you want aren't available or cost extra to implement.
Reputation and Reviews
It's easy to have a beautiful website and a sales pitch that woos potential customers. What's not as easy is delivering on those promises. For this reason, it's always a good idea to dig into a company's reputation before committing to a solution.
Visit the company's social media pages and read what customers are saying about the company. Don't just skim the reviews. Take a look at recent social media posts and take a look at the reactions and comments. Then visit industry-specific review portals to read more in-depth reviews.
We also recommend asking for references. Specifically, request to speak to someone in the same industry with a business size that's similar to yours. Ask the reference about installation, performance, and their overall satisfaction rate. By discovering if this company would make the same choice twice, you'll have a good idea if this solution will also work for you.
Support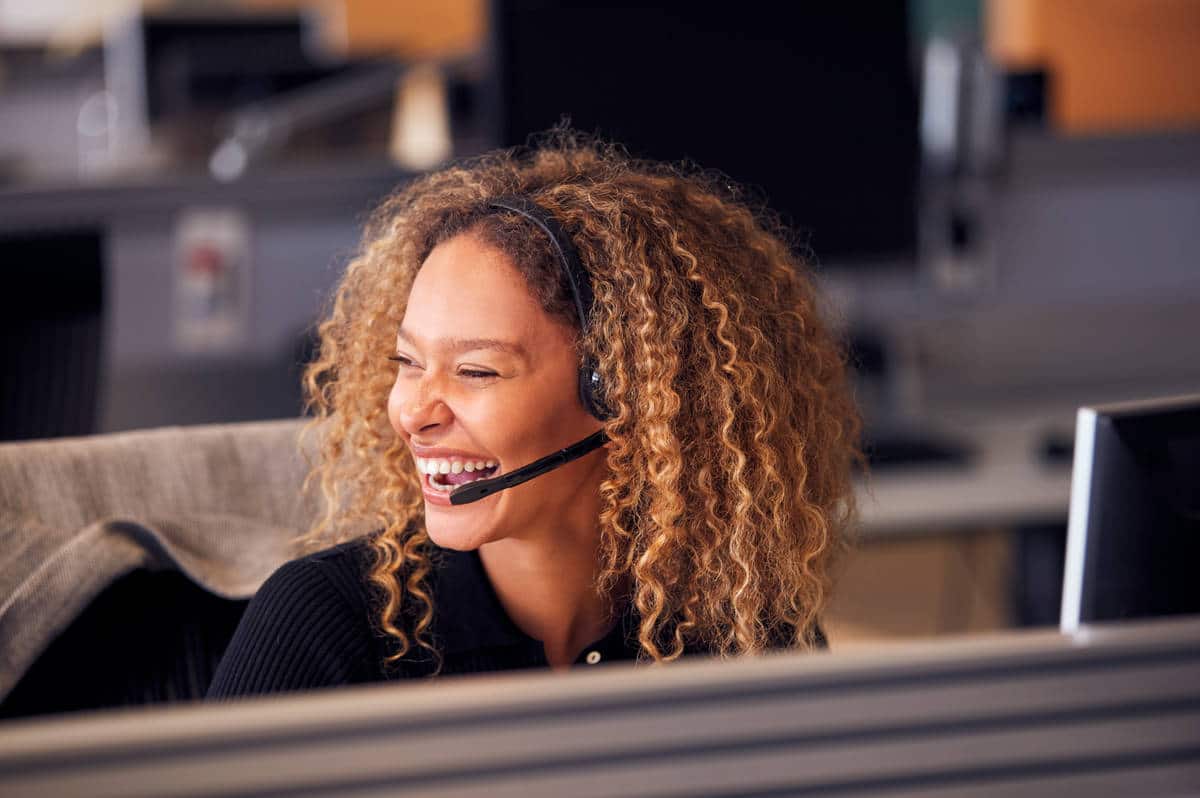 Most systems are pretty incredible until they stop working. So, before you make your choice, ask how the company provides support. Is support given via email, phone, live chat, or all of the above? Does support cost extra? Is it available 24/7 or only during standard business hours?
If you are hosting all of the equipment yourself, you'll be responsible for most of the support, but if you opt for a hosted VoIP solution, you'll want a company that can hold your hand if you need help or something goes wrong.
Don't forget to ask about onboarding and training. Because you're investing heavily in your business communications, you'll want to ensure you're getting the most out of your system, and you are aware of everything that's available to you. Your team should have access to either in-person or video training as well as a library of resources that you can reference later.
Redundancy
Depending on the system you choose, you could lose service if there's a power or Internet outage. Be sure to ask what happens if you lose electricity, or the Internet fails. Most reputable companies will have a variety of solutions. For physical phones, it could mean a battery backup, and for a voice solution, it could involve forwarding phones to a mobile device that's connected to a cellular network.
Security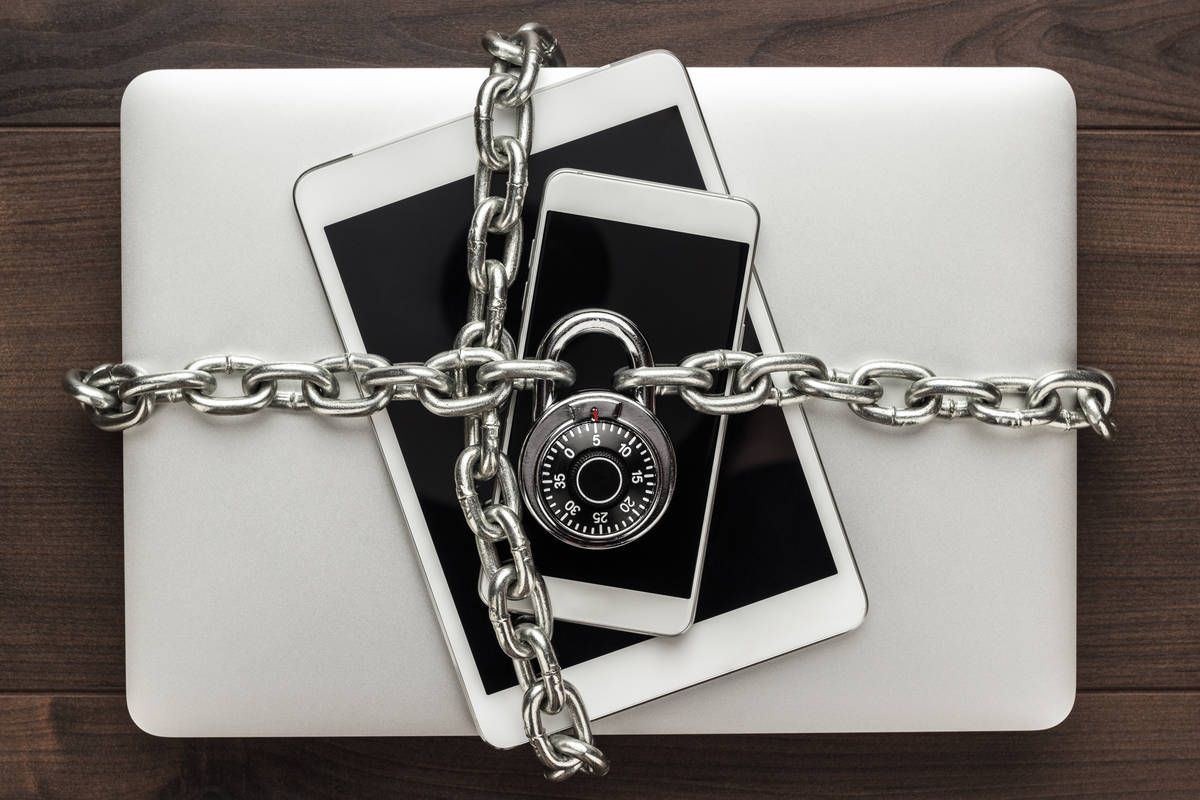 Whether you choose a landline or VoIP solution, there are security vulnerabilities to each. Ask your provider how they handle security and protect your data. VoIP systems can be particularly vulnerable because voice data is transferred over the Internet. This data transmission can lead to data breaches, malware, and other disasters.
Before you choose a system ask potential providers about their encryption methods and other security protocols.
Scalability
Most likely, you plan on growing your business over the years. One of the most important questions you can ask a potential provider is how they'll grow with you. If you're looking at on-premise physical lines, then growth can be complicated and expensive, but not impossible. On the other hand, a hosted VoIP solution is easy to scale, and, in some cases, the cost will be low (or zero).
Trials and Contracts
Once you've thoroughly considered all of the factors in this guide, it's highly likely that you'll find a top contender that's perfect for your business. However, it's helpful to know that if you don't like the system, you can change your mind and cancel the system without financial repercussions.
In our experience, we've found that quality phone system providers are confident in their capabilities and won't lock you into a contract. Contracts needn't be a deal-breaker, but it's prudent to know what the terms are before you fully decide which direction you want to go.
Conclusion
It can be tempting to try to save money by only looking at the type of system you need today to satisfy your needs. To avoid falling into a trap where you need to scrap or upgrade your system right after you get it, consider your future business requirements as well.
We're happy to help you in the evaluation process, and we'll be honest if we don't think Weave is an ideal fit for your business. We invite you to schedule a demo today to see Weave in action.