Do you ever wonder how businesses functioned before the Internet? Being able to send emails, share files, access digital information instantly, and collaborate online has revolutionized the way companies operate today.
And now, thanks to the Internet, businesses of all sizes can use this network to make and receive phone calls. The technology is called VoIP (Voice over Internet Protocol), and it's rapidly replacing traditional phone systems that use PSTN (Public Switched Telephone Network).
There are numerous advantages to VoIP for small businesses, and virtually no downsides. In years past, VoIP wasn't nearly as reliable due to slower Internet connections and bandwidth constraints. But today, VoIP has become the go-to communication standard for businesses of all sizes.
In this article, we'll outline the variety of ways that VoIP optimizes small businesses.
Save Money
Small businesses that use VoIP save money on long-distance fees, equipment costs, and maintenance.
According to a report from Tech.co, businesses that switch to VoIP save an average of 40% on their total phone bill. Organizations that make international calls have seen their fees drop by 90%.
And, it's not just the lower long-distance fees that help save money. VoIP requires less equipment than a traditional phone system. Further, businesses that opt for a hosted VoIP solution don't need any equipment at all because the provider hosts all the hardware at their facility and in data centers.
A final money-saving avenue has to do with maintenance. Hardware is bound to fail, and it also needs to be replaced at regular intervals. One of the biggest advantages of VoIP (especially hosted VoIP) is that the provider takes care of the equipment for you. That way, you're able to do what you do best: run your business.
As a result of the lower fees, small businesses can use the extra funds to reinvest in their business and help it grow.
Increase Flexibility
Small businesses have employees that wear lots of hats. Your office manager might handle your marketing or accounting, for example, and everyone is likely responsible for chipping in to keep the office clean. As they say, there's no job that's too big or too small.
VoIP helps small business owners and employees be everywhere at once. The reason is that VoIP isn't connected to a location or specific telephone. Instead, a single number can ring on multiple extensions, including smartphones, tablets, and desktops. As a result, you and your employees can make and receive calls on your business line even when you're not in the office.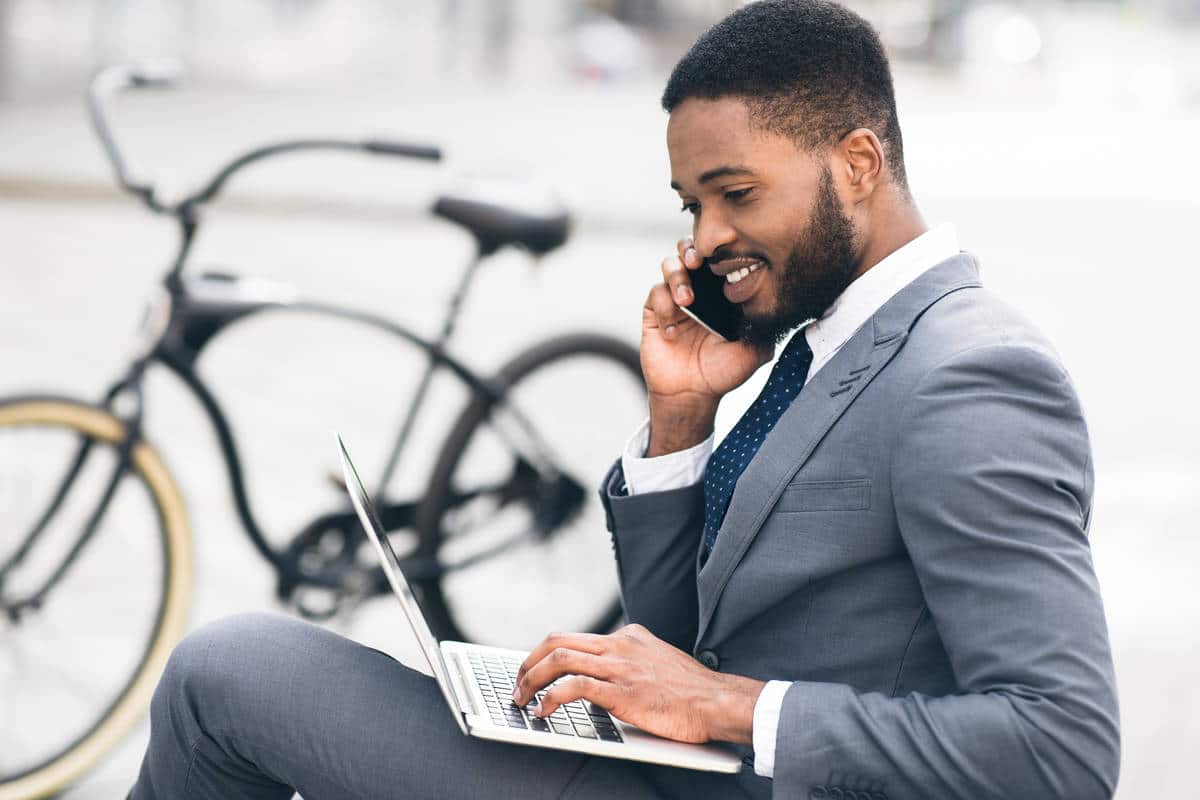 You can use VoIP to set up rules about which phones ring and when. The rules can depend on your office hours, the department the caller is trying to reach, or a hierarchy based on criteria that you decide.
For example, let's say you don't have a dedicated customer service person, but everyone on your team is trained to provide help to callers when they need it. You could create a rule that Employee A is the first extension that's dialed, and if he or she doesn't answer or isn't available, then Employee B would answer the call. And so on.
As a result of this flexibility, your team will be more efficient and responsive.


Want to see how Weave can help you?
Weave Helps Streamline Business Communication
"Amazing technology has simplified our patient communication immensely! We are fairly new and can't wait to learn even more Weave features... customer service and tech support is SPOT ON and can't be beat! " - The Eye Station

Schedule Demo
User-Friendly Interface
Traditional phone systems can be complicated. Adding a line, customizing a phone tree, or setting up a new feature often requires the services of a professional technician. As you can imagine, this is both expensive and cumbersome. Small businesses need to be agile, not clunky.
VoIP systems are known for being easy to use and customize, so you don't have to spend a ton of time working on them. Instead, you can work on your business!
Many VoIP systems come with desktop and mobile apps that allow you to add lines, changing calling rules, and customize features in an intuitive dashboard. And, if you do need more support, help is often just a phone call or chat session away. Most issues can be resolved over the phone without the need for a technician.
Enterprise-level Functionality
Small businesses often operate at a distinct disadvantage, making it hard to compete. They have less buying power, smaller budgets, and fewer employees. Larger businesses and corporations can afford enterprise systems that help them run their business smoothly and professionally. This includes sleek phone systems that have fancy auto attendants, smart directories, and call transferring.
Until recently, phone systems like these were prohibitively expensive for smaller businesses. But, thanks to improvements in VoIP technology, small businesses (and even solopreneurs) can have enterprise-level functionality in their phone systems for much less than you'd think.
Some of this functionality includes:
 Automated attendants
 Menus and directories
Internet faxing
Call forwarding and transferring
Hold music and custom marketing messages
Automatic call distribution
Text messaging
Conference calling
Video conferencing
Voicemail to Email
Advanced Features Promote Efficiency
VoIP phone systems contain a variety of tools to optimize your business. While enterprise-level functionality is a "nice-to-have" feature, it's just the tip of the iceberg. The truth is that today's VoIP systems come with a long list of features that make running a business more efficient than ever.
For example, if you miss a phone call with a traditional phone system, you probably won't know you missed it until you return to your office. If the call came in at 5:05 pm and you left your office for the day at 5:04 pm, then the caller won't receive any correspondence from you until the next day.
But, if you have a VoIP system, you could set up your phone to send you an email when you miss a call. The email could even have a transcription so that you can read the voicemail, or an audio file of the message you received. If the call is urgent, you could return it on the spot instead of making the person wait more than 12 hours to hear from you.
Real-time Communication
Being able to access voicemails from outside the office isn't the only way that small businesses can use VoIP to optimize their operations. There's also a feature called missed call texting that sends an automatic text message to anyone who's called your office.
This feature is incredibly valuable, particularly for companies that receive a lot of calls from potential customers shopping around. If the prospect gets your voicemail, then they're not likely to leave a message. Even if they do, they're probably going to immediately call the next company on the list of potential providers.
But, what if your phone system could immediately send a text communicating with the prospect? The text message could explain that your office is currently closed, but someone will reach out to them as soon as possible. The message could invite the person to begin a dialogue, explaining what they need.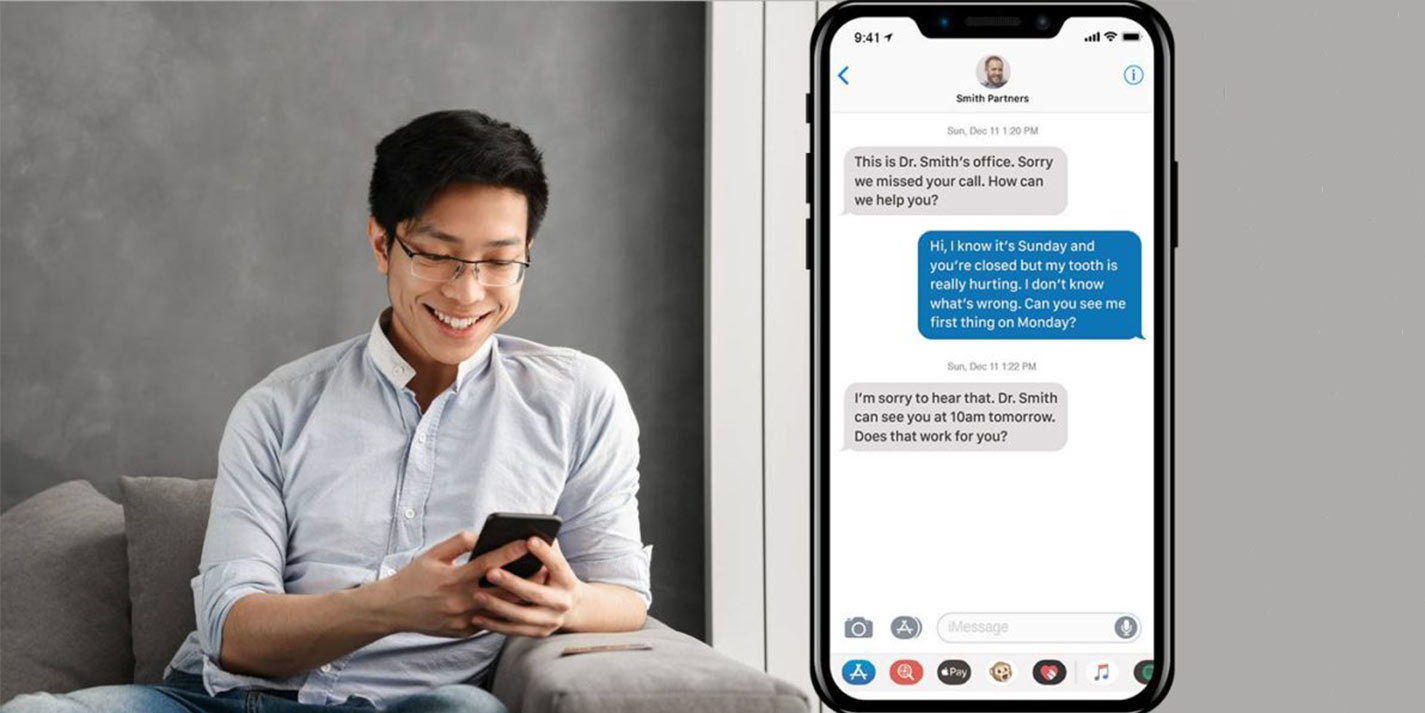 Because texting is quickly becoming the preferred communication method for many people, this system could be even better and more convenient in winning new business and serving current customers.
Multi-way Communication
Did you know that the average employee can gain 32 minutes of productivity in their day when their company adopts a VoIP system? The bulk of the productivity improvement comes from not having to track people down over the telephone and play endless games of phone tag. Integrated features like text messages and missed call texting, along with voicemail to email messaging, all allow employees to collaborate in real or near time.
That's not all, though. Many VoIP systems also provide small businesses with the ability to do video conferencing and three-way calls. So, instead of having a back-and-forth conversation with multiple departments and playing a convoluted game of operator, you can have all the relevant parties on the phone at once. And, if they're in remote locations, you can use videoconferencing so that everyone can see each other face to face.
Recruit Talent
Even if you don't have a remote or distributed team, you can still benefit from being able to communicate with employees from all over the world. For example, you might want to hire a web developer or a virtual assistant in another country.
Instead of paying exorbitant long-distance fees or relying on a third-party service like Skype or Zoom to communicate, you can use the built-in features of VoIP to work closely with team members, no matter where in the world they're located.
And, if you do have remote or traveling employees, wouldn't it be convenient if their mobile phones could be connected to your main office? That way, when they make and receive phone calls, the call is coming from your business and not their personal mobile phone number.
Conclusion
Because of its cost-effectiveness and feature set, VoIP is becoming the standard for phone communication in businesses of all sizes. If you're currently using a landline for your business phone system or you have a VoIP system that's not fulfilling all of your needs, we invite you to schedule your free live demo today.