Business communication is rapidly changing and developing to give customers, employees, and owners simpler and more convenient ways to interact with each other. These new ways of communicating end up saving both businesses and consumers time, stress, and money. It's important for small businesses to realize that many of these communication tools are just as available and useful to them as they are to big corporations.
Having a VOIP (Voice over Internet Protocol) phone in your office is a first step toward upgrading your business's lines of communication. Establishing effective email marketing campaigns can also do wonders for those small businesses looking to embrace internet technologies to expand their business.
Ensuring that you and your team have the ability to communicate with customers from your smartphones is just as crucial as setting up VOIP phones and an email marketing tool. It's also critical that your team is able to manage other aspects of your business remotely.
Listen to how Debra Engelhardt-Nash of Cosmetic Dentistry of the Carolinas uses the Weave Mobile App on her smart phone to quickly communicate with patients and staff while working remotely.
Watch How This Entrepreneur Manages Her Office Remotely
With the right mobile app, your business can promote social distancing and reach customers in a very direct way. People love their smartphones, and that's why text messages have a 98% open rate¹. Plus, phone calls are ten times more consuming than texting.
This blog post explains a series of ways that the Weave smartphone app can help you and your team manage virtually every aspect of your business from the palm of your hand.
1.Forward calls to your device
There are plenty of instances in which your small business may not be able to handle calls in the office. If an administrative team member is sick or on vacation, this missing employee can cause pressure for those still working in the office. Call forwarding lets your administrative team successfully work and receive calls from home.
A mobile app that's connected to your VOIP phone system allows you to forward your office's incoming calls to a different number. As long as you and your employees have this app on their smartphones, they'll be connected to your office's communication network. You or a lead administrator can then designate who will be taking calls in the evening, on weekends, or in the event of an emergency.
&nbsp
2.Change your office hours
If your office has to alter its hours or close unexpectedly, the ability to change your office hours remotely is key. This feature lets your phone ring 4-5 times before going to an "open for business" voicemail. If customers call at a time when your office is on a break or closed, a call rings once before rolling into the appropriate voicemail greeting.
Being able to change your office's hours from the palm of your hand keeps your customers notified about updates. In the event of an emergency, it also prevents someone from having to go into the office to change your voicemail. As you'll see from the other features in this list, a mobile app promotes safety from everyone involved with your business.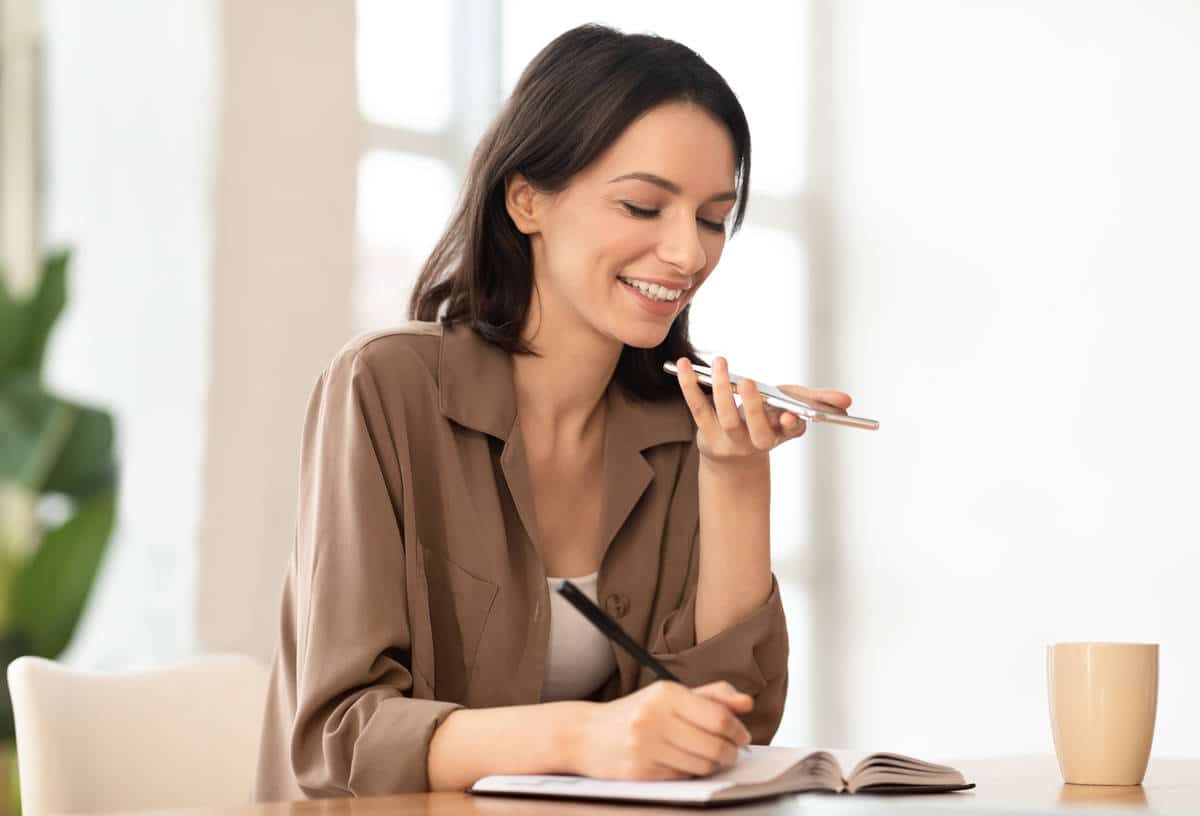 3.Fax from your smartphone
Over the past decade or two, much of our paperwork has been digitized. Checks can be deposited from smartphones, and any number of documents can be electronically shared in a matter of seconds. With a mobile app, even faxes can be sent through the smartphone of a business owner or administrative team member.
If you've sent photos or documents from your smartphone before, you know how easy it can be. A mobile app that allows you to send faxes from your smartphone is essential for working remotely. It's also great for business owners that might have to take care of some last minute paperwork they've forgotten about or procrastinated.
4.Control access in the app
Just as there's an established line of communication in your office, a mobile app can allow your business to have a clear protocol for handling calls while working remotely. It gives designated administrators the capability to determine which team members will have mobile access to your communication network.
This feature keeps employees from overworking themselves while on vacation and helps your business control which employees work remotely and which should be handling the calls to in-office phone lines. Being able to limit and expand access to mobile communications promotes accountability and focuses your lines of communication.


Want to see how Weave can help you?
Weave Helps Streamline Business Communication
"Amazing technology has simplified our patient communication immensely! We are fairly new and can't wait to learn even more Weave features... customer service and tech support is SPOT ON and can't be beat! " - The Eye Station

Schedule Demo
5.Receive inbound calls
As already mentioned, a mobile app for business communication allows you to forward calls to the devices of you and your administrative team. Once your team members have access to remote communications, they're ready to receive calls in much the same way they would behind your front desk back in the office.
Even though they're receiving inbound calls from their smartphones, your staff will have access to information they wouldn't be able to access from a basic landline. Once they receive an inbound call, they are able to view insights into each customer, including name, gender, age, and activity status. From a mobile app, your team can also the previous visit date and next visit date of the customer on the line.
6.Record voicemail greetings
Along with being able to change your office hours from a mobile app, the right communication system allows you to record voicemail greetings to match these changes. There's not much more confusing or frustrating for customers than contradictory information about the schedules of the businesses they frequent.
Instead of running into the office to record new voicemail greetings, you and your staff can take care of them from the comfort and quiet of your home. Updating voicemail greetings can be difficult in an office environment; making these updates from your smartphone allows you to find a place where it's easy to concentrate and produce a professional recording.
7. Send review invitations
As you may know, online reviews are one of the best ways for businesses to build their reputation right now. The key to online reviews is gathering a large number of positive reviews on popular review sites like Google and Facebook. This gathering of reviews can be done from the palm of your hand with an effective mobile app.
Your team can see which customers have recently visited your office for an appointment and then distribute review invitations by text to those customers who seemed satisfied with their visit. If your team feels confident that the majority of your clients are happy with the services you provide, review invitations can be automatically scheduled through a mobile app to go out to customers following their appointments.
8.Scheduled messaging
One of the biggest perks of being able to manage your business from the palm of your hand is sending text messages about scheduling to your customers. These types of texts are effective for maintaining client loyalty and reactivating customers. Allowing your team to texting with multiple customers at once reduces the stress of trying to go through a giant call list or handle multiple phone calls at peak hours.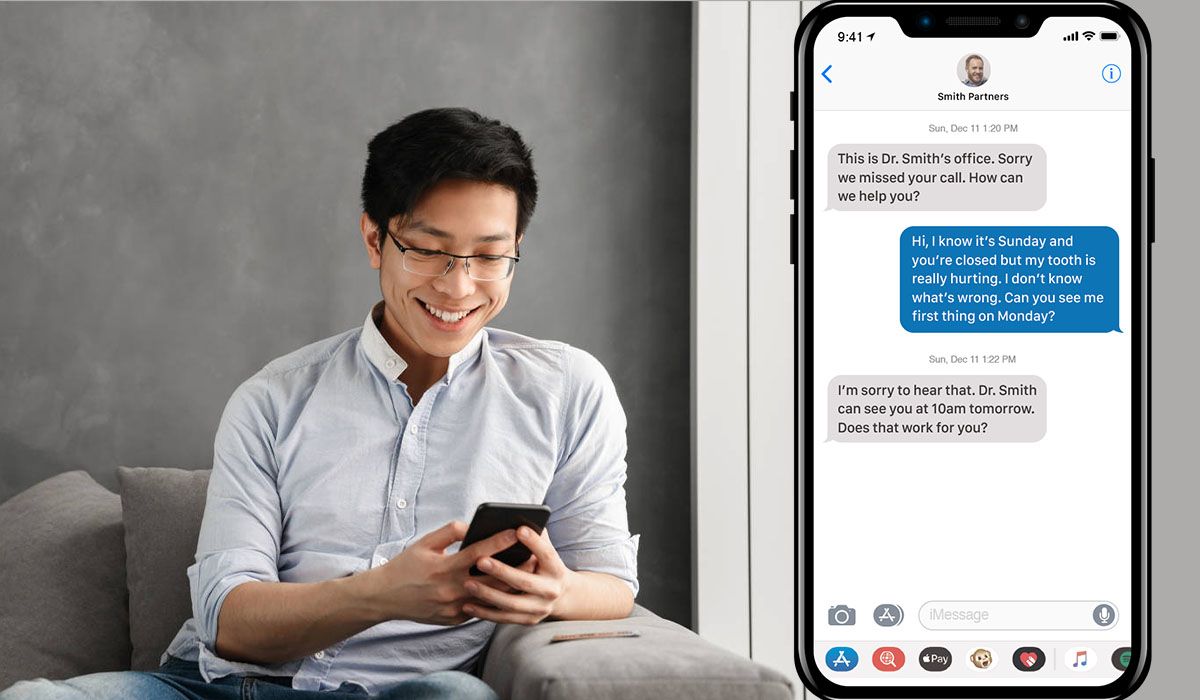 Through a mobile app, you and your team can easily view and manage your schedule by sending appointment reminders, confirming appointments, and filling gaps in your schedule. Just like review invitations can be automated, these reminders and confirmations can be scheduled in advance to save your team both stress and time. The messaging can be personalized for each interaction and the texts you send are interactive, letting your staff converse with customers and reschedule if necessary.
9.Use voicemail override
The voicemails you record with a mobile app can be saved and then used in holiday and emergency scenarios. Having the ability to override normal office hours and voicemail greetings from your smartphone streamlines the process of switching away from your usual protocol.
Turning off voicemail overrides is just as simple. A voicemail override that's activated from your smartphone keeps customers in the loop regarding your business hours, especially during unexpected closures. You and your administrative team don't have to scramble back to the office to make these adjustments; they can all be done from the palm of your hand.
10.Listen to voicemail messages
A mobile app doesn't only allow you to control and set up your voicemail. It also gives you the ability to listen to the messages your customers have left on your office voicemail. No matter your location, as long as you have access and a WiFi connection, you'll be able to check your messages for important information.
Whether you need to hear from business partners, customers, or other groups, it's vital for you and your team to be able to access these messages away from the office. The right mobile app lets you listen to both general and personal office voice messages, making working remotely almost as effective as being in the office.
Find out about Weave's Mobile App
All of the above features are part of the mobile app Weave's team has developed for small businesses. It enables you to remotely manage every aspect of your business from the palm of your hand, including voicemail, inbound calls, two-way texting, review invitations, and even faxes.
Contact us today to discover how Weave's Mobile App can empower your remote management.