Episode #4: Weave's BGS Webinar Series
One of the most popular talks at last year's Business Growth Summit featured Adam Smith, Weave's then Marketing Channels Manager.
About the speaker
Adam has spent the last eight years working as an online marketer, and specializes in SEO (Search Engine Optimization).¹ His experience ranges from running his own boutique SEO business to marketing for a successful engineering firm to owning a dental practice.
This episode provides answers to the question—Where should growing businesses focus their SEO efforts? In his presentation, Adam gives a step-by-step guide to developing a local SEO strategy. This process involves boosting your visibility in Google's search engine results.²
Google's algorithm places local businesses in a "snack pack"³ on a consumer's screen that's looking for a product or service. A high ranking position in your area's snack pack (or local pack or map pack) is where you want to be. Adam offers four different ways to increase your businesses local rankings:
Create local relevance
Leverage Google reviews 4
Utilize Google My Business 5
Use Maps 6 to help customers
? Webinar | SEO for local businesses ?
This blog post breaks down Adam's main points about each one of these methods for improving your business's local marketing.
Create local relevance
In order to increase your local rankings in Google's search engine, your business needs to first be clear about its physical location. Make sure to list your city and state on your company website in order to establish local relevance. After that, you'll want to ensure that information about your business's location is published accurately across the web.
Other than your website, perhaps the most important place to have your physical location listed is on Google My Business. Adam gets into much greater detail regarding Google My Business further along in his presentation, so for now just keep in mind that you need to have a presence on Google to flourish in today's market.
Besides Google My Business, your organization should be trying to gain prominence on other websites. Adam recommends trying to get articles published in your local newspaper and in local directories. It's also wise to talk to the chamber of commerce in your area to see what other types of publicity you can garner in the local scene.


Want to get more clients from your online efforts?
9 out of 10 people check online reviews before choosing a business
Weave helps you easily collect and monitor reviews on Google and Facebook. These reviews can be some of the best marketing for your business.

Schedule Demo
Leverage Google reviews
Gathering reviews on Google is a crucial method for improving your SEO. In the early days of Google reviews, sheer numbers were enough to help businesses establish a strong position in online rankings. However, due to adjustments in Google's algorithm, simply having a large amount of positive reviews no longer guarantees a great ranking.
In fact, there's little correlation between the number of reviews you've gathered and your standing in Google's search engine results. Other factors are equally significant, and your business should make a concerted effort to address each of those factors.
Encourage your customers to mention which products or services they received in their reviews. Being specific about what your business actually does boosts your positioning in Google's search results. Another feature of quality reviews is expressing positive sentiments, like "we loved going to this restaurant" or "the customer service was excellent at this salon."
Encourage clients to leave reviews via a simple text?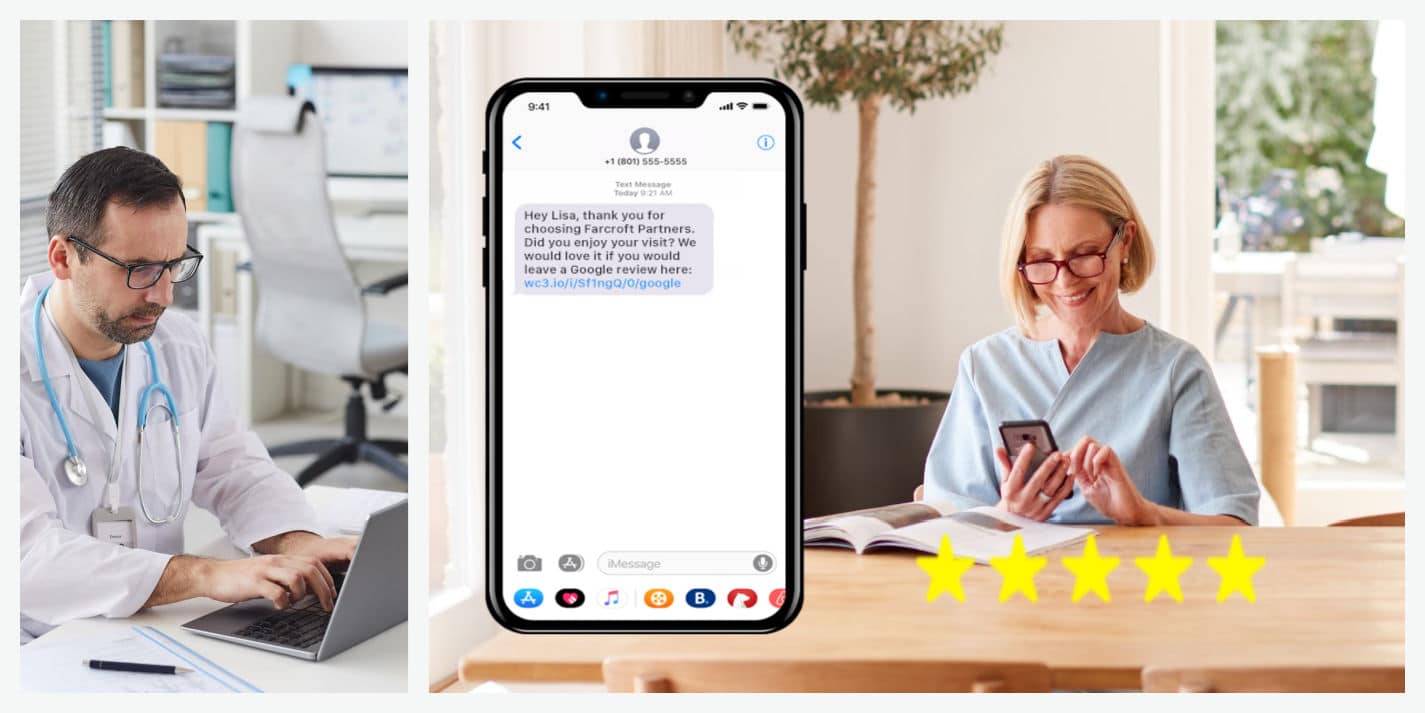 Utilize Google My Business
Local businesses should be registered on Google My Business to get the best results out of their online marketing efforts. Fill out as much information as you can and be careful to get details like your physical address exactly right. Choose as many categories as apply to your particular business. This process may initially take some time, but it's well worth it.
Again, check your address in listings across the internet to maximize your SEO strategy's efficiency. If you travel to visit your customers, indicate your service area. Businesses running out of a brick-and-mortar location don't need to worry about this category.
List the products and services your business offers. It may seem laborious, but write 300-500 word descriptions about each of the products or services you're selling. These descriptions let Google know where you fit into the local market and how to properly rank you.
(FYI-When you log in to Google My Business you will see a menu page that looks like? this image. See video above for more )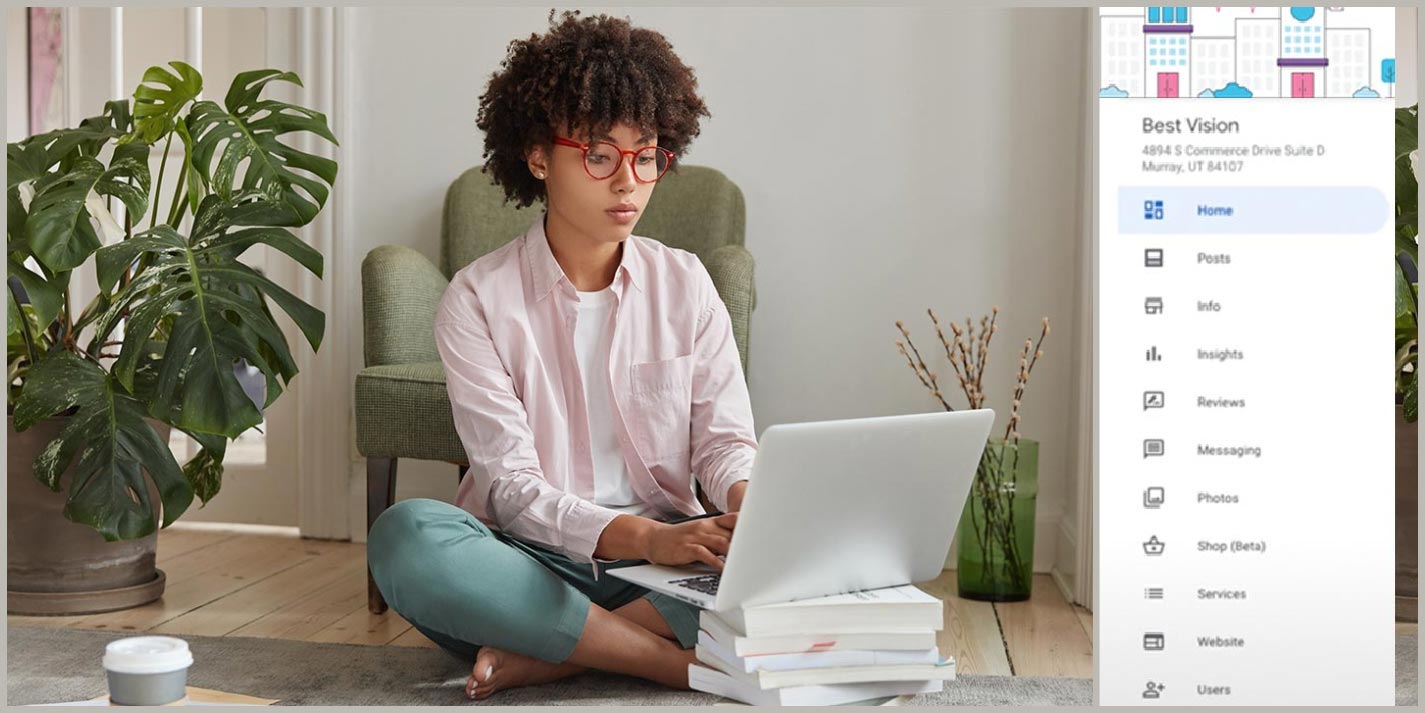 Photos are another key component in Google My Business. Adam recommends sharing around 25 photos for each business. These photos include pictures of the owners, your customers, a 360 degree view of your business, interior and exterior shots, your team, and identity photos like your logo, banner, and other signage.
Google My Business is becoming a social media platform unto itself. Because of this development, Adam also says it's important to aim for three unique posts on the site each week. There's no penalty for over-posting, so be proactive about having someone from your organization maintain a dynamic account that portrays the best aspects of your business.
Use Maps to help customers
The final step to developing your local SEO strategy is to take advantage of Google Maps. If you haven't already noticed, most of these steps involve using Google's tools to establish your online presence. That's because Google's search engine dominates the online space, and leaning into your standing with their rankings is your best route to online visibility, even locally.
Send new customers a Google Maps link before they arrive at your location for the first time. When consumers navigate to your business using Maps, it's an indication to Google that your business is relevant and popular in your community. This navigation is a pre-appointment way to improve your SEO that parallels review gathering after visits to your business.
(FYI-When you search for your business in Google Maps, you will see a knowledge graph like in this image?  See video above at 16:28 )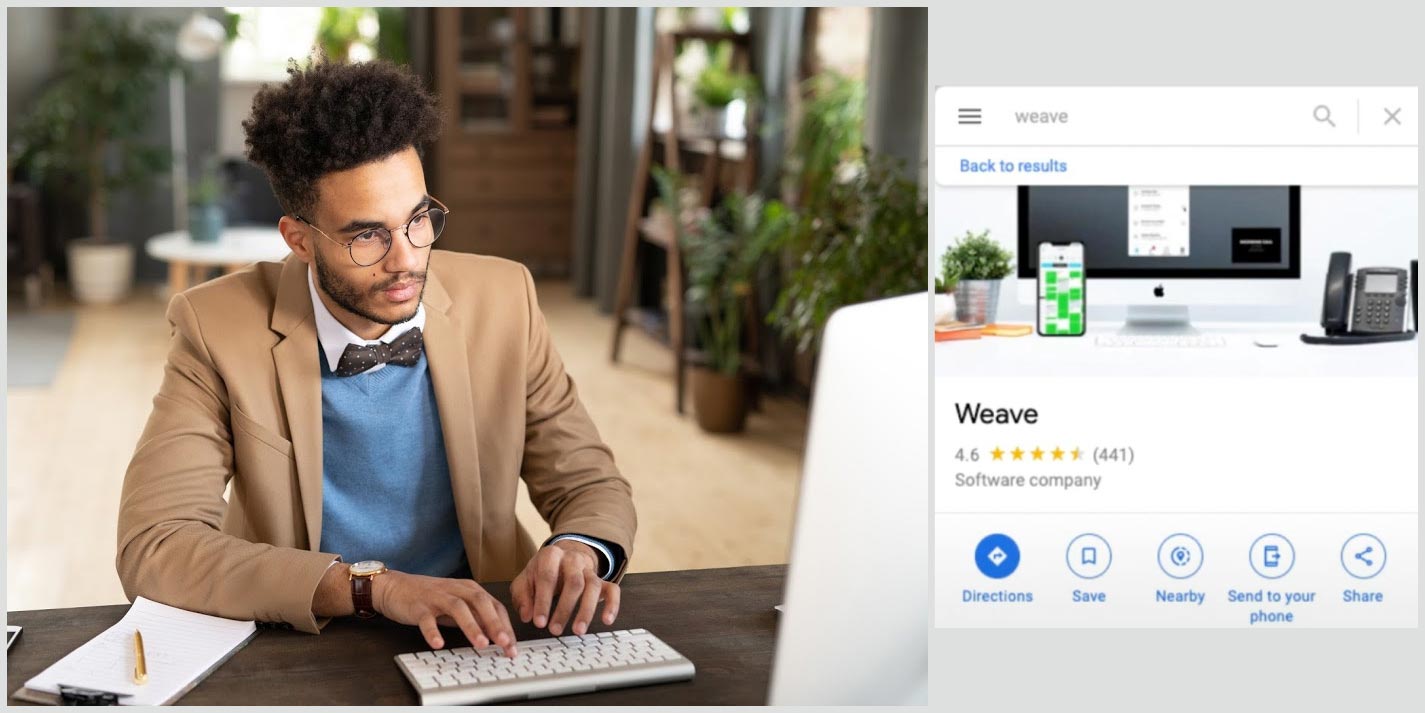 When you send customers a Google Maps link, don't choose a starting location. Use the hamburger dropdown to select "Share or embed map," then click "Send a link." Sharing your location this way shows Google how people are getting to your building and demonstrates that you are a viable, relevant organization.
Local marketing in four steps
To close his talk, Adam reiterates the four steps to sharpening your business's SEO. First, create local relevance by providing your address on your website and on other local sites. Next, use Google reviews to break down barriers for customers, emphasizing the quality of your reviews over quantity.
After thoughtfully registering your information on Google My Business, post on the site regularly to maximize its ability to help your business. Finally, send Google Maps links to your new customers and ask them to leave reviews after their visit to your location. These steps are a surefire way to gain all the marketing traction you can online.
To get more top-level business advice, check out all of the talks available on this year's Weave's Business Growth Summit page.
Notes:
https://developers.google.com/search/docs/beginner/seo-starter-guide
https://www.google.com/
https://seo-hacker.com/the-local-seo-checklist-snack-pack/
https://support.google.com/maps/answer/6230175?co=GENIE.Platform%3DDesktop&hl=en
https://www.google.com/business/
https://www.google.com/maps/@40.3056483,-111.7495536,15z