Communication gets clunky for multi-location healthcare practices. That's especially true for offices that don't have the right tools for organizing and optimizing inter-office patient communication.
While it's great news when practices are able to expand their operations to new places and new people, there are operational difficulties involved with coordinating between multiple offices. Ensuring that your offices stay on the same page with each other and with their patients is crucial for successful growth, whether you're rapidly expanding or slowly adding new locations.
Front office staff are often the ones that bear the responsibility of making sure communication runs smoothly between offices. They're also the employees that have to deal most directly with the problems caused by inefficient and disjointed lines of communication. Giving front office staff the tools for optimized communication makes certain that your various offices stay in sync with each other and function as a cohesive unit.
This blog shows how to give your front office teams the right information on your patients, no matter their location. Advanced communication doesn't mean complicated; in fact, a cutting-edge system lets your offices coordinate with features that are simple to learn and easy to put into practice.
Add and sort inboxes for text messages
Multi-location practices spend an unnecessary amount of time sifting through messages from patients in order to get them to the right department or specialist. This process can become so overwhelming that growing practices start looking to create external call centers just to handle this confusion. However, by adding inboxes to your practice–for example, through private textable lines–your team can get patients in direct contact with the department or practitioner they need to reach.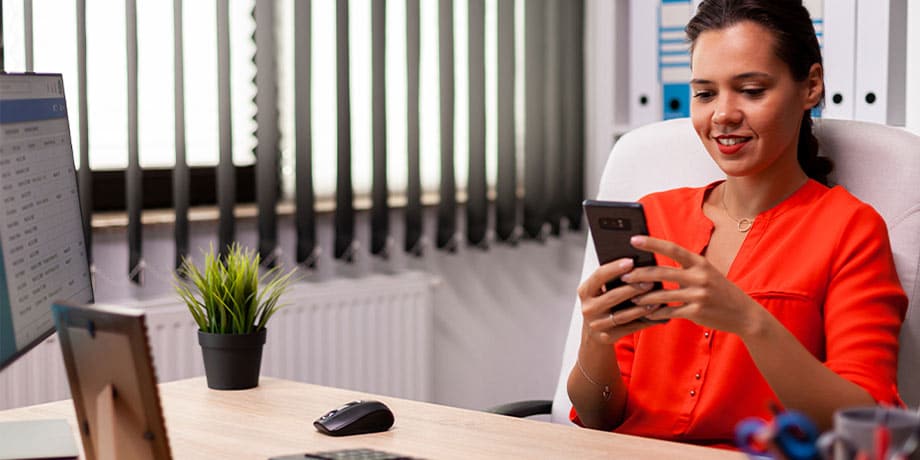 Once offices share communication and data across a consolidated network, they can switch between SMS inboxes and organize their text communication. They can handle client questions more quickly by distributing texts based on the practitioner, the department, or the location. Your front desk and administrators can group patients in ways that make sense for billing, insurance, scheduling, and other defining characteristics.
See how Weave Unify will help your multi office practice
Integrating your multi-location practices will never be easier than with Weave.
Let us help you as you acquire more offices for your multi-location practice.
Learn More
Create ring groups across multiple locations
Practices with multiple office locations are sometimes afraid that calls from prospective patients will get missed, so they consider opening a call center or creating a call queue to make sure they don't lose new clients. There's another way to allow your front offices to support each other and increase opportunities for adding patients, without investing in a full call center. Ring groups that connect your locations let you leverage your various offices in a way that fits your unique operating model.
A multi-office phone system should give your team the power to decide who hears the phone ring when prospective clients call. Calls from potential customers could ring in every office in your system, or only those you designate. This flexibility keeps front desk teams from missing new patient calls and prevents communication from getting lost in voicemail.
Share insights with other offices
Front office staff often have to take five or ten minutes understanding a patient's history when they call into a practice. This problem becomes hairier when small practices turn into multi-office locations. The result is front office staff rarely uncover opportunities to generate more business for your practice.
When calls are linked to patient insights that populate on your computer screen upon answering, every inbound call is an opportunity for increasing patient value and boosting productivity. These insights include not only the patient's number and default clinic, but all their information about upcoming appointments, outstanding balances, and scheduling for their family members. By making these insights available to other offices, unfamiliar front office staff can immediately see what actions need to be taken with each inbound call.
Merge and partition data from new offices
For practices that are adding new locations to their organization, it can be costly migrating newly acquired practices to an enterprise practice management system. In addition, teaching front office staff to adapt to their system is complicated and time-consuming. The right multi-office communication network allows offices to continue using their old system while merging relevant data with your practice.
Merging relevant data within your communication platform lets front office teams work together to engage with patients, schedule appointments, and reactivate old clients. Having a system with these merger capabilities eliminates production loss and the headaches normally associated with adding a new location. Once their data is merged, your team can filter and partition data to suit the needs of each individual office.
Learn from multi-office analytics
Merged data combined with analysis of that data allows practices to learn from their call volume and staff their front desks accordingly. Some offices grapple with high call volumes by overstaffing their front desk. Phone analytics that let you view your organization as a whole or break down call volume by location provide for better connectivity and coordination.
Phone analytics for multi-office practices should make it possible to identify call trends, then reorganize workflows and call activities around high volume times. Analytics let you look at call volume by location and ensure call-routing goes across locations to cover shortages. Analytics are key for identifying areas for growth, consolidation, and staffing adjustments, whether you're aggregating data for a read on your organization's overall health or drilling down into a particular location to discover opportunities for optimization.
Take advantage of scheduling software
Multi-location practices don't need to rely solely on their historical patient bases to fill scheduling gaps and meet appointment quotas. When offices share their data, they can take advantage of account filtering to leverage each other's patient bases in order to hit targets. Front desk teams who have had last-minute cancellations can check the patient base of fully-booked locations to find customers to fill their schedule.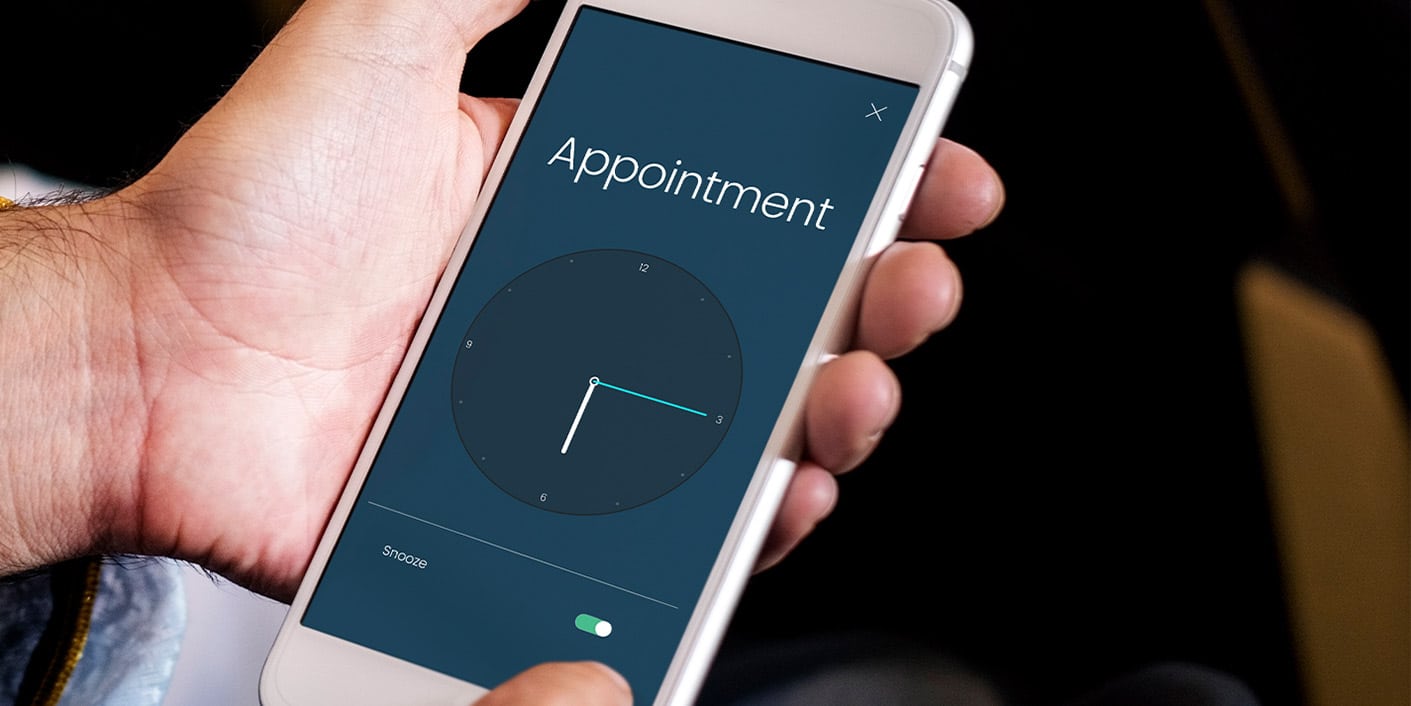 Front office staff or administrators can select specific locations within your network by using filter settings in their scheduling software. This ability to view the patient bases of other offices lets your practice tap into a larger pool of patients for filling its scheduling gaps and increasing its overall productivity. Allowing your various locations to support each other brings your entire organization to a higher level of efficiency and coordination.
Customize auto-reminders by office
Some multi-office organizations think they need to make their appointment reminders generic in order to avoid confusing patients. However, a unified communication platform supported by the right software lets each location send unique messages to their patients. Front office teams can coordinate appointment reminders and still reserve customizability for their particular clientele.
Giving every office the capacity to personalize their automated appointment reminders also allows your front office staff the chance to experiment with their messaging. Customized appointment reminders make your practice's text messages personable while ensuring that clients keep to the schedule your front office employees have worked hard to put together.
Try Weave Unify
At Weave, our team has designed the complete toolbox for practices with multiple locations operating independently or interdependently. It's meant to connect the front office staff from your various locations, empowering them to schedule more appointments, reduce no shows, and improve customer relationships.
By helping front offices work together, Weave Unify allows your organization to increase its revenue, boost its productivity, and optimize its operations. It achieves this optimization with text messaging sorted by office, cross-office ring groups, and shared customer insights. Weave Unify also lets practices merge their data, analyze it, and share patient bases for enhanced cohesion.
Having an interconnected communication network for your offices lets them forward and transfer calls to other locations. This ability to share calls prevents patients from going to voicemail or getting lost in endless call queues. Unify gives individual locations the power to create their own customized templates for appointment reminders.
Weave Unify allows front desk staff to stay connected to their local communities and customers. It makes it easy to incorporate new clients into your existing communication strategy even if they're on a different practice management system. No matter how fast your practice is expanding, Weave keeps your front office teams in touch with each other and the communities they serve.
Contact us today for a free demo of how Weave can optimally connect the front office staff at any of your office locations.