Devin Pearce's Bio
Devin Pearce stumbled into business coaching when a good friend reached out to ask for some help. As Devin walked them through some questions, his friend gained valuable insight. But so did Devin. Through the process, he realized that he had a natural talent for helping others uncover problems, discover purpose, and find motivation. Not long after, Devin himself reached out to get a coach to help him coach. This led to an extensive training program through the International Coaching Federation, the opportunity to coach business owners around the world, and introductions to several other reputable coaches..
Why Coaching?
Coaching helps you slow down. Take a breath. It forces you to take some time for you, to focus on how you can develop and progress. Investing in yourself really just helps you help others more efficiently. Making the time for it doesn't always come easy. Current projects, small fires, big fires, political work landscapes, sleep regressions, health, family– all of these things pull for our time. Many of them come out of nowhere, seemingly all at once.
If you're going to take the risk to start a business, no matter where you are in the process (ideating, prototyping, building, expanding, etc.), getting a qualified and experienced coach is one of the best investments you can make, especially when it comes to decreasing the risk you are taking.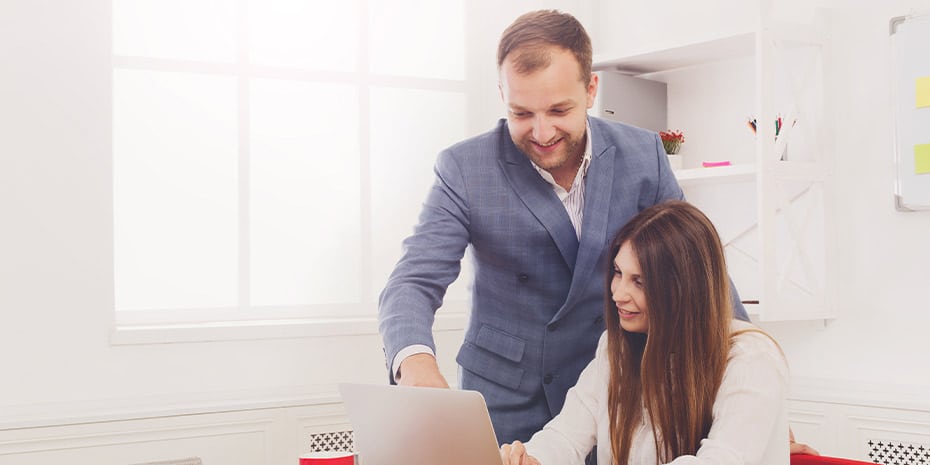 When we're heads down and focused on the task at hand, we're not so good at seeing our own flaws (well, no matter the situation, we're not so good at seeing our own flaws, let's face it). And when we want to know them, we often reach out to those closest to us. Oftentimes, these people are either 1) not so good at giving it to us straight or 2) we're not so good at hearing it. By having an individual outside of these previously established relationships and outside of yourself you will help yourself progress faster.
How to Pick a Coach
First, everyone should have a coach. Everyone is worth that investment in yourself. Before you realize that, you may find it hard to make the time and budget for it. Let's debunk that now. You have great potential, and coaching is going to help you unlock that.
First, you have to consider what you are looking for in a coach. Understanding what you want to accomplish (your goal or objective) will help guide you to the right type of coach.
Types of coaching:
Mentoring— this is informal and typically done with a friend, coworker, former colleague, etc. The mentor is not a trained professional and the relationship is one you establish together.
Accountability coach— brief and frequent coaching to help keep you… accountable. This provides you with someone to report to outside of a partner or friend. Someone who will truly hold your feet to the flame.
Life coach— a trained professional who will help you examine multiple aspects of your life with the focus being what you choose it to be (professional, personal, relationship, etc.). It's also focused on helping you accomplish your dreams and goals.
*Therapy— therapy overlaps most with this type of coaching. Therapy, however, provides dedicated focus to help you overcome trauma, pain, illness, etc. When you are in a healthy mental state, therapy can begin to cross into life coaching.
Business coach— frequent and scheduled sessions with a trained professional in your area of business (industry, business stage, role, etc.). Business coaches focus directly on how your business is functioning, how you're operating and succeeding in that business, and what you can do to improve it.
Executive coach— frequent and scheduled sessions with a trained professional focused on helping high-level leadership, especially those in such leadership roles for the first time. These coaches are well trained to help identify leadership skills are traits that need work or how to leverage strengths better as a company grows.
A good coach, no matter what kind, will have a schedule and plan for you to work through. Though (see below), we highly recommend you bring a few things to the table before beginning any official coaching.
Once you've established what kind of coach best suits your scenario, you can find well-trained coaches by visiting International Coaching Federation's LinkedIn profile.¹ But more often than not, many coaches are found by word of mouth. So don't be afraid to ask your friends and coworkers.
Coaches have niches or even personal preferences. If at first you don't succeed (i.e. find a good match), try try again. It's not uncommon for coaches to refer you to someone else they'd recommend when they see you two may not be a good fit.
Now, to address the elephant in the room. Price points.
Devin can tell you from experience, you can spend either too much or not enough. That's why it's important to identify what type of coach best fits your current situation and to consider the things to bring to the table (see below) before employing someone.
How prepared are you to take action? If you have the bandwidth, you can consider investing in a more expensive coach. Time tends to be our greatest constraint. But if time won't allow you to work in between sessions on the things you discuss during your session, then spending more won't be as wise.
You could invest as much as $100,000 a year. But it's you that's taking the action. Through coaching, you can unlock your potential.
For those that are curious, here are some very standard price points:
Higher end: $350/session
Middle end: $250/session
Personal coaching/new coaches: $75-150/session
What to bring to the table
You don't have to have everything figured out, but you need to know enough so you can pick out the right kind of coach. Then, once you're in, you can establish things together.
None of these are entirely necessary, but if you know them or take the time to figure out initial answers to each, then your coach will be able to help you tease them out and refine them. And, to our point earlier, you'll feel more confident making the financial investment because you are more able to establish clear expectations.
Mission/vision statement– what are you all about? Outside of whatever you're producing or your job title, what is your north star? Where do you find purpose? What do you want to remain true no matter what else may change?
Goal– what are you currently trying to accomplish? What is exciting you about your current work/project? What is the badge of honor at the end of the road you're traveling?
Current project/focus– writing this down and communicating it clearly will provide your coach with the context they need to help you dig deep, to see if there's a goal behind your goal, and to see how they can guide you through your current landscape.
Values– from the chart below, identify all that you value (don't be picky, but be sure to be authentic). From those that you've selected, choose your top three. Identifying your values and communicating them to your coach will provide them with crucial information when helping you pursue your goals.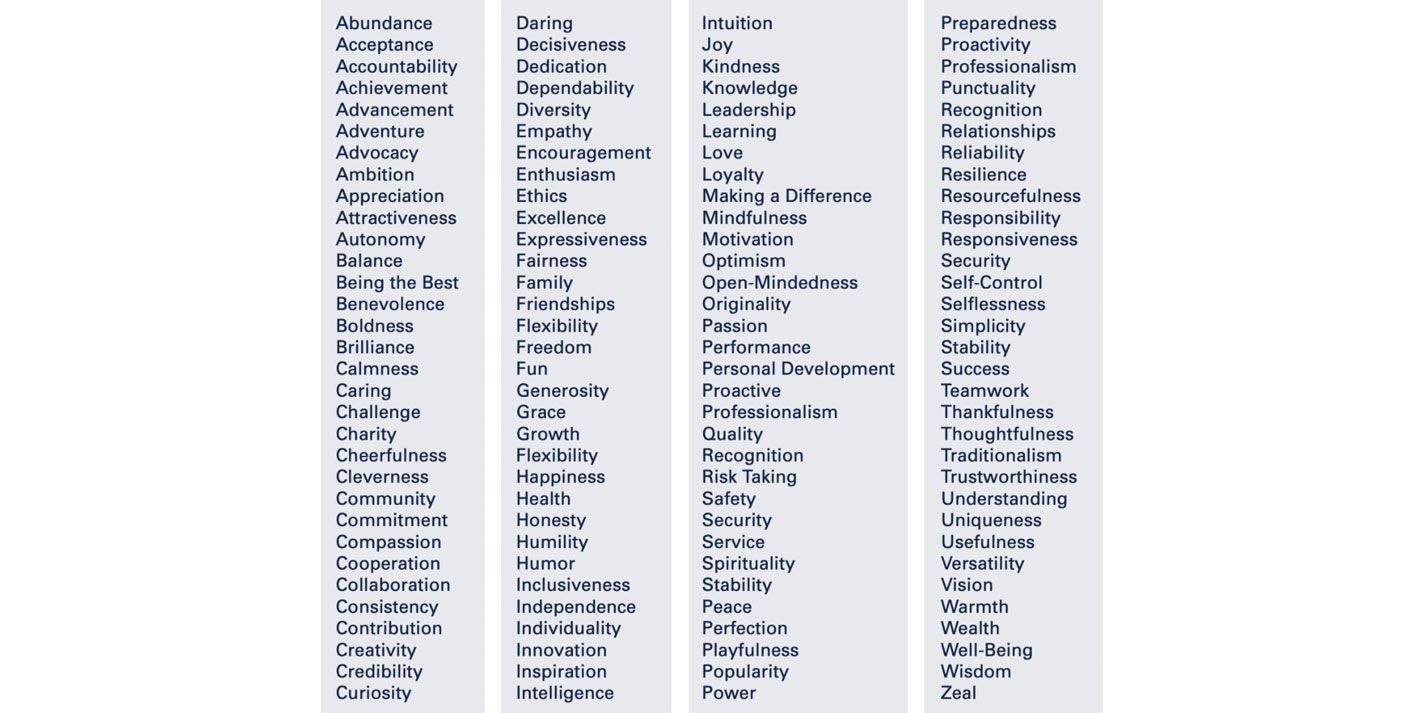 3 Takeaways
What's the vision of where you're going? Who are you becoming through the process? Find the goal behind the goal.
Get clear about what your next step is. Delegate tasks in your business. Identify your next growth landmark. Whatever it may be, establish some milestone you're working towards.
Get coaching! It helps you get there more quickly with a better result.
How to Connect:
Business Contest Coming Soon!!!
We are beyond excited to announce what's coming down the road for Weave Connected. 2020 has been a rollercoaster and we could let so many things define it. Here, we want to help 2020 be seen as the year of the entrepreneur.
In an effort to do that, we will be launching 7 episodes on How To Launch a Business In 3 Days! In conjunction with the episodes, there will also be a challenge you can enter. Follow along and establish the business you've always meant to and enter to win $1000. Stay tuned for more information.