Emailing has been standard practice in the business world for over twenty years. Businesses use their email networks to communicate with their employees, their partners, and their customers. However, many businesses are still discovering and optimizing the way emails fit into their marketing strategy.
If your small business doesn't already have a marketing strategy, that's okay. Emailing is a great place to start. Email marketing is a simple way to build customer loyalty and expand your customer base.
Emails aren't shouts into the abyss. 90% of internet users send an email at least once per month¹, meaning that the vast majority of consumers rely on emailing for at least some of their communication. While your customers may utilize calls and texts for a lot of their day-to-day communication, there's still merit to developing an email marketing strategy for businesses of all sizes.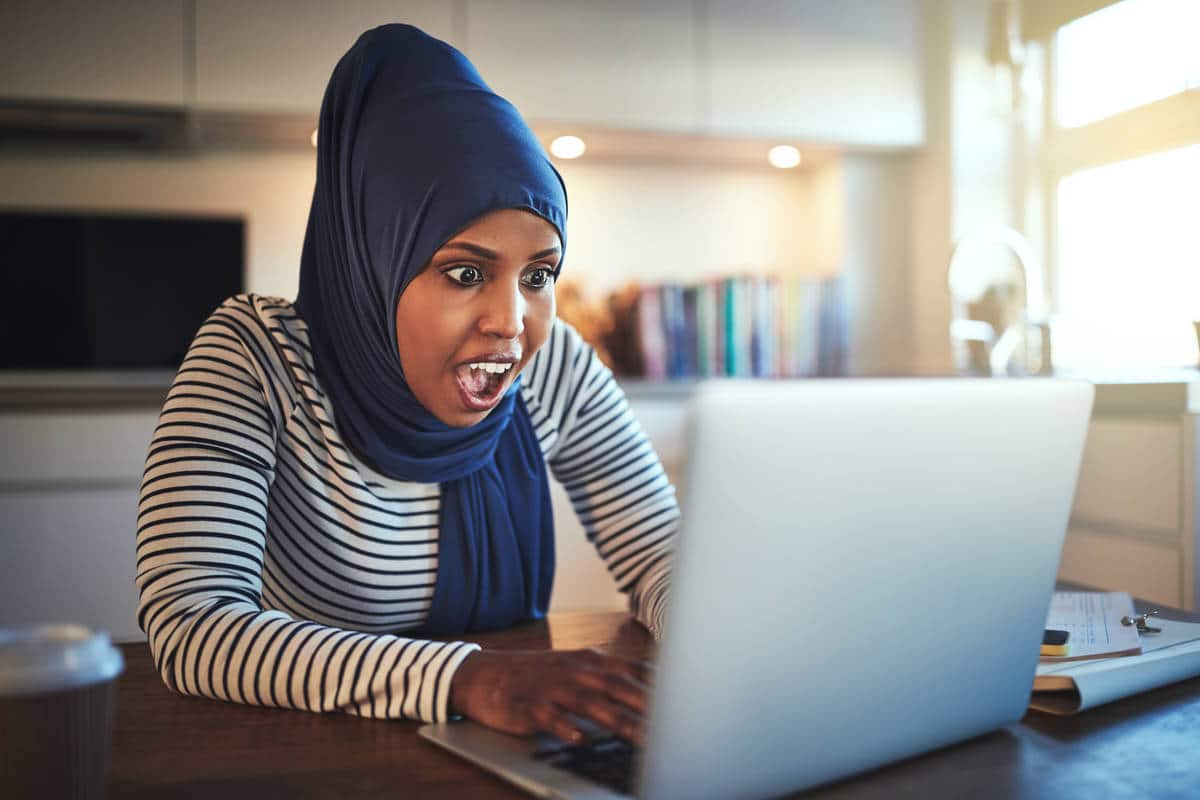 One reason for improving your business's email outreach is that customers want to hear about marketing campaigns and other efforts via email. 77% of online consumers indicated they prefer marketing emails² to other methods, including direct mail, texts, social media posts, and calls. Emailing gives businesses a non-threatening way to promote their products and services.
There are a few tricks to taking advantage of this preferred marketing approach in order to build customer loyalty and expand your clientele base. We know that 59% of consumers say emails influence their decision-making³, but if your emails are ignored or get categorized as spam, there's no opportunity for them to exert influence.
Small businesses can harness the marketing power of emails by ensuring that their emails actually get opened and read. Below are nine helpful hints for those businesses who don't want their emails to be ignored.
1.Nail the Subject Line
Along with the name of the sender, the subject line is the first thing people see when perusing their email box. If your business is writing ineffective subject lines, it's likely that your customers are skimming right over your emails without opening them. Or worse, they're labeling them as spam and pushing them out of their inbox.
Good subject lines are short and sweet. They use little punctuation (take it easy on exclamation marks!) and very rarely contain emojis (remember, business emails are supposed to be professional). Incorporating numbers and a good question into the subject line also effectively attracts the attention of readers.
Figuring out subjects lines takes time and practice. It's useful to go through your own email box to see which subject lines really stand out, then try to mimic the style of these emails. Odds are they'll conform to the guidelines mentioned above.
2.Include Visuals
Putting visuals like photos and your company logo into emails may seem like a tough task to those who aren't email marketing experts or graphic designers. However, visual components go a long way in making your emails look both aesthetically pleasing and professional. If you or your administrative team feel overwhelmed at the prospect of adding photos or a logo to emails, email marketing software is available to simplify this process.
Photos can enhance the narrative forwarded in your email. Other visual tools, such as graphs and maps, are incredibly effective at conveying information that might be lost in linguistic formats. And including your logo in your emails is part of promoting your brand by keeping it top-of-mind for customers.
3. Make Your Intentions Clear
Just like the subject line, the body of your emails should be clear and concise. If customers are confused about the intent of the email after reading the first paragraph, it's likely that they'll stop reading and move on to their next message. Give them a reason to get through the entire body of the email.
Writing a purposeful email doesn't require a professional copywriter. All it takes is some careful thinking about your business's goals and your customers' needs. If your team lacks confidence in its ability to create emails that are direct about their intended purpose, the right email marketing software can provide you with pre-written templates, so you don't even need to become an email copywriter!
Want to see
how Weave
can help you?
Weave Helps Streamline Business Communication
"Amazing technology has simplified our patient communication immensely! We are fairly new and can't wait to learn even more Weave features... customer service and tech support is SPOT ON and can't be beat! " - The Eye Station
Schedule Demo
4.Sort Your Emails Lists
Segmenting your emails prevents your customers from being bombarded with information that's not pertinent to them. Don't blast everyone on your email list with every single email that your office sends out. Being selective about who is receiving each marketing email keeps your content focused and your messages out of the spam bin.
So, before sending out a newsletter, update, or promotion, consider who your audience is. While some emails are beneficial for everyone in your database, others are relevant only to customers in specific locations or with specific needs. In the same way you handle each customer that steps into your office slightly different, categorizing emails and directing them only to those affected by their contents is necessary to narrow your focus and reach particular demographics within your clientele base.
5.Address Real Issues
It's not only the subject line and introduction of the email that need to be tightly focused. The entirety of the email should address real concerns held by your customers. Repeatedly hitting clients with emails that don't touch on their immediate needs is yet another way to wind up in a spam folder.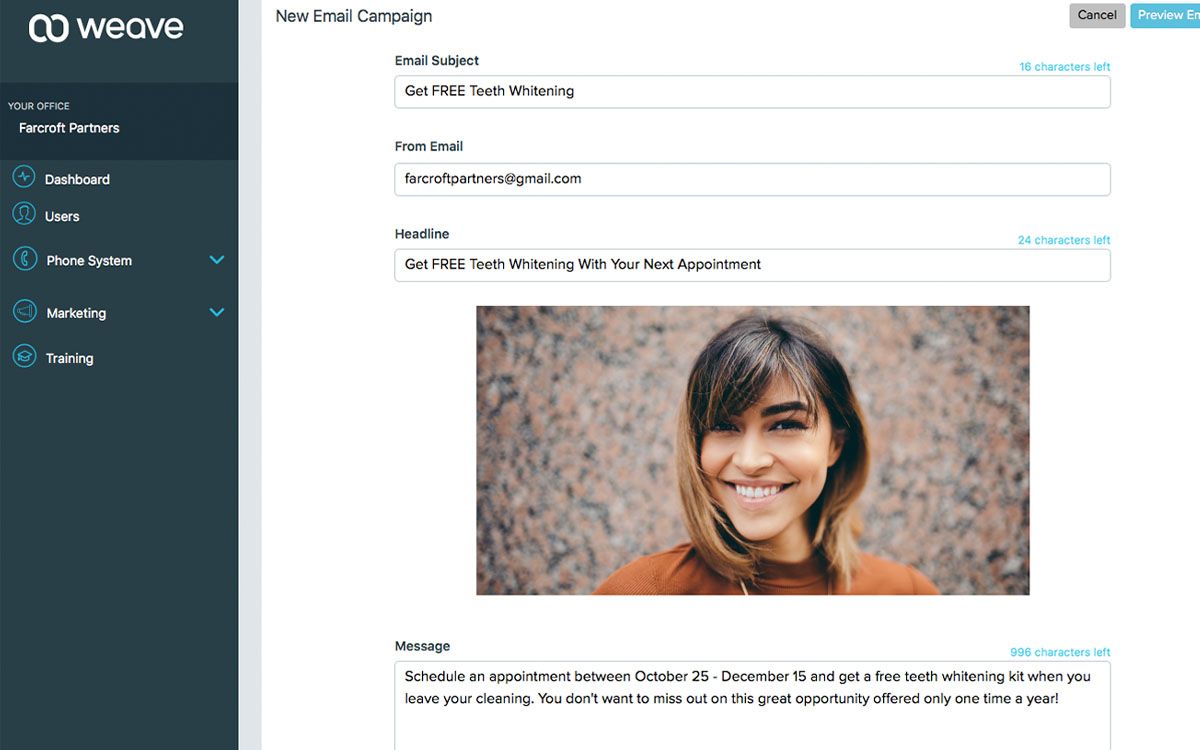 What are the real issues that customers want addressed? Many of them would like to hear about new products, new employees, and new policies. Additionally, seasonal and holiday promotions and events are great opportunities to inform customers about discounts and gatherings that could endear your business to them. Finally, sharing resources like blogs, newsletters, and other content connected with your services is an important step toward educating your clients.
6.Offer Incentives
People love free stuff. Although throwing incentives into every email isn't practical or realistic, occasionally including perks in your email marketing gives you a greater likelihood of catching your customer's attention and building loyalty. Offering essential and up-to-date information is a major benefit to customers, but getting some tangible rewards in return for reading through your email really grabs people's attention.
The most obvious incentives are recurring discounts and limited-time offers. Consumers are always looking for deals, and email is a prime place to make them aware of upcoming offers. If your business is feeling more ambitious, you can start contests and clubs via email to engage customers socially. For those willing to create unique content, webinars and ebooks add real value to marketing outreaches and are another effective way to get clients to open your emails.
7.Call Customers to Action
Your emails should invite clients to take action whenever possible, whether that be scheduling an appointment, making a payment, or signing up for an educational opportunity. If your goal in sending emails is to engage your customers, build loyalty, and expand your clientele base, getting readers to interact with your business is crucial to increasing engagement.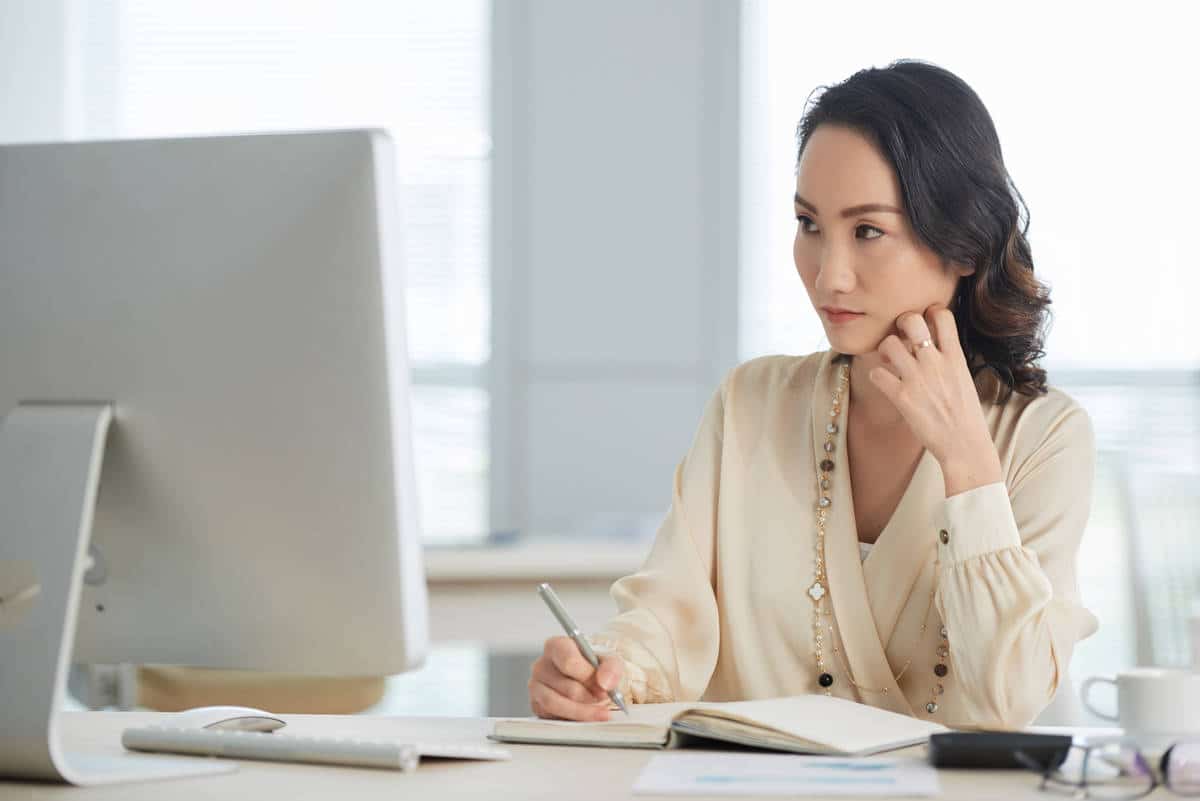 Some businesses are unsure about how to call customers to action. In the context of emailing, this call to action usually involves a link or button that leads the customer to your website, a payments page, or another related resource. Email marketing software lets your office add these links and buttons without any sort of expertise.
8.Proofread Your Emails
Proofreading is one of the least sophisticated hints on this list, yet one of the most important. Despite all of the spelling and grammar checks available to both businesses and consumers, we all still make embarrassing mistakes by forgetting to carefully edit our email content before sending it out into the world.
Typos and other errors are bad enough on a personal level. Repeated mistakes of this nature are detrimental to businesses because they strike customers as sloppy and unprofessional. Having the mental poise to run through your emails at least once before sending them to your clients is a habit that will keep your emails from being ignored in the long run.
In addition to conventional proofreading, we recommend using software like Grammarly, a digital writing tool that helps with spelling, grammar, plagiarism, vocabulary, style, and tone through machine intelligence and deep le
9.Utilize Tests and Analytics
Instead of sending your emails directly out to customers, run some test emails first. Proofreading can only do so much to mitigate flaws in your emailing. Effective email marketing software helps businesses by letting them test emails internally for hiccups like faulty links, glitchy picture files, and awkward formatting.
Another powerful piece of an email marketing tool is the analytic feature. You and your team might intuitively understand the types of adjustments your emailing campaigns need over time, but first-hand experience only goes so far. By using software to gather quantifiable data about customer responsiveness to emails, your business can more carefully develop an email marketing model specific to your location, industry, and audience.
Weave Marketing Keeps Emails From Being Ignored
Applying these nine tips on a daily basis is a great way to start optimizing your business's email marketing campaign. However, if you're not equipped with email marketing software, your ability to apply these hints will be somewhat limited.
Weave's Email Marketing tool is designed to facilitate mass communication with no extra hurdles. It's simplified for small businesses, allowing you and your business to grasp and apply its features within minutes of downloading the software. It also complements other communication channels you get through Weave, including calls and texts, to ensure quick and easy interactions with your clients – no matter how they prefer to get their information.
Schedule your free demo with us to learn about the other unique features of Weave's Email Marketing.