Product + Business personality + Design + Logo = WEBSITE!!
Leads, exposure, brand awareness. If you think you don't need a website, that you can accomplish everything through Instagram, read that first sentence again. By having a website, you add another point of contact for potential customers, you create more awareness, and you establish legitimacy.
Plus, you now have everything you need to create a killer website. We've said it before and we'll say it again, if you feel like it's perfect, you launched too late. It's ok to have a bit of embarrassment. It's always easier to tweak and adjust if you follow that rule.
Though the following examples are also fun to look at because they're simply older, they still serve as good examples to our rule.
Example 1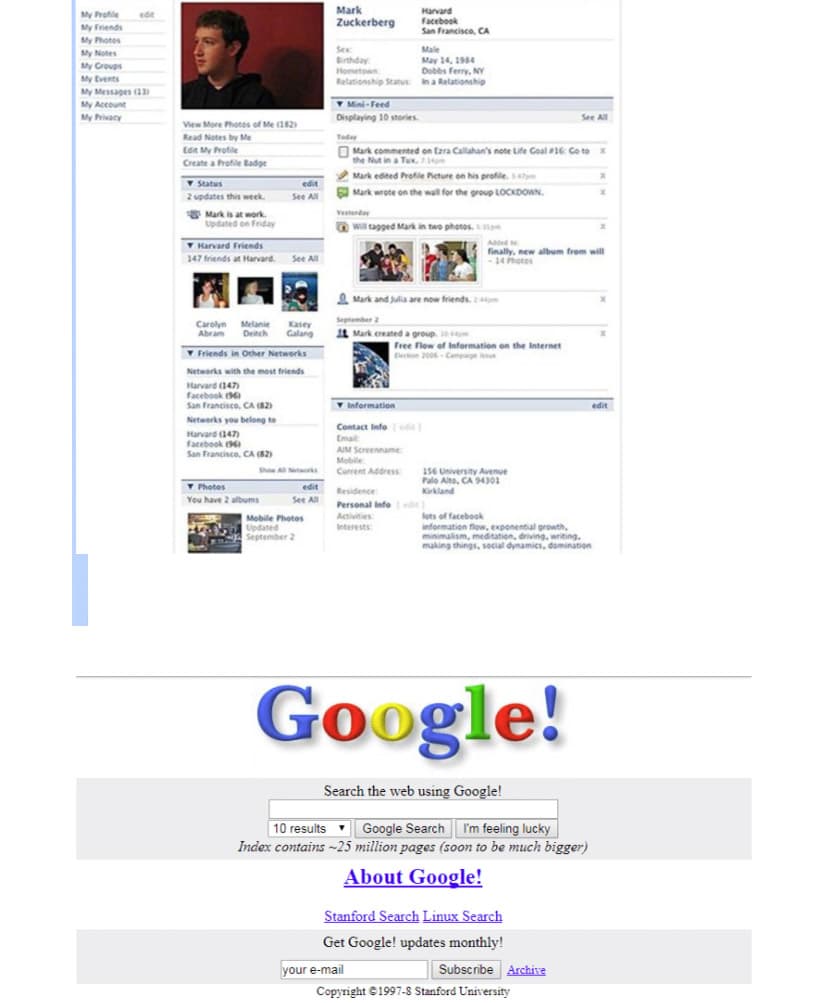 Example 2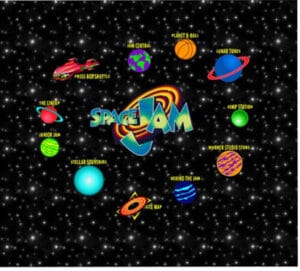 This is still live if you want to go check it out!¹
Your website will change as you grow and get better. Right now, we're sticking to our goal of launching a business in 3 days.
Determine the purpose of your website
Even though you have your business goals framed over your work station, you'll find that answering this question may not be answered in those statements (if it is, gold star for you!). Think about what you are trying to accomplish. You can also think about this in terms of what your call to action is for website visitors. Here are a few examples of different purposes/CTAs and company websites.
Selling physical products:
Selling soft products (i.e subscriptions, courses, etc.):
Selling services:
Sharing knowledge & resources (blog, etc.):
A bit of everything:
Testing
Before pushing your website live, make sure to conduct some quality assurance (QA). Check each page and button. Pull it up on several different browsers and devices. Because you'll most likely be using a template from a website provider, testing will be made simpler (hallelujah).
We are, however, going to over emphasize that you test for mobile. So many people look for businesses on their mobile devices. Make sure that it's easily navigable, legible, and that pop ups don't create problems for the mobile experience.
Pages
Here are the most typical pages for websites:
About
Contact us
Shop
Blog/Articles
Use your pages to set yourself apart. Be authentic. Bring yourself out. Keep it simple.
Online Presence
Though having your website finished is one of the bigger pieces of your online presence, without a few extra "embellishments" the pie just isn't done. You can't do this now, but we want to make you aware of it so that once you've purchased your business license, you can come back and add them.
Google– make sure to claim a Google Business Page so that you'll be found on a Google search page. You'll include things like the following:
Address
Website
Phone Number (turn on the text option if at all possible)
Maps
Social– grab your handles! Make them easy to remember, just like your URL.
Link to your Google profile
Link to your website
Extra Functionality
If you'd like to go above on beyond in these 3 days, here's a few ways you can. If not, save them for the coming months. You may get there faster than you think.
Form to collect email addresses (3rd party) You have people coming to your website and you want to capture those individuals. If you can, find a way to collect email addresses. Whether it's through creating a customer profile or signing up for a newsletter.
Process payments If you have this need right now, you'll want to choose your website provider accordingly. Look at Shopify, for example.
Search Engine Optimization (SEO) You won't need professional help with this right away. But it could be something you look forward to, especially if part of your business model is providing free content.
Recommended Website Builders
Check out the episode here ↓