Marketing experts are discovering how powerful a tool emailing can be for scaling businesses of all sizes. By some estimates, businesses generate $38 for every $1 spent on marketing¹, which means it yields a staggering 3,800% return on investment. Emailing is one of the most effective forms of marketing available on the market.
Some businesses are actively implementing email marketing campaigns, but many are still hesitant to take advantage of this tool. Part of the reason small businesses are slow to utilize this marketing option is that they don't have the budget to hire a full-time email marketing expert to their staff. Software developments, however, have made it possible for small businesses to set up their own email marketing without experts on-hand.
If you haven't made emailing a key part of your marketing outreach, now's the time to do so. Research shows that 78% of marketers have seen an increase in email engagement² over the last 12 months. In other words, email's usefulness as a marketing tool is here to stay.
An effective email platform tool allows your business to reach customers with no extra hurdles. It helps you communicate with your customers regardless of where they get their information, whether it's call, text, or email. It simultaneously makes life easier for your team and the people they support on a daily basis.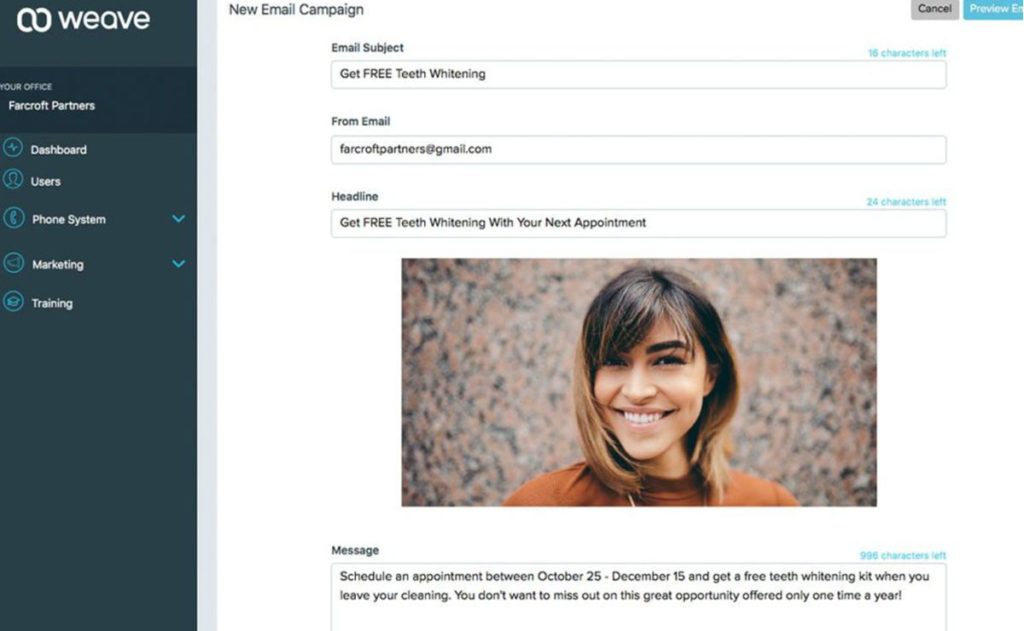 The improvements to your emailing efforts promised by an email marketing tool may seem abstract if you haven't already explored its capabilities. This blog post explains some of the main benefits of setting up an email platform tool in your office. It also discusses how Weave's Email Marketing is designed to suit the needs of small business email campaigns in particular.
Here are five ways you can use an email platform tool to make your job easier.
1.Design and use templates
Generating new content takes time. For most small businesses, drafting emails can be a major distraction from the other day-to-day requirements of providing care to customers. If someone in the office, either an owner or administrative team member, has to come up with an email, they're losing valuable time they could be spending taking care of more urgent matters.
An email platform tool lets you save on time spent coming up with new email content. It comes with a library of pre-written templates that allows you to plug the specifics your office needs to share with its customers into a professionally-designed format. Your office can compose an email engineered for attracting customer attention in minutes.
If your office has a member with high-level composition abilities, an email platform tool lets them save their work and use it in future emails. A key aspect of a good email marketing is its ability to channel the creativity of you and your administrative staff while also speeding up the process by which this creativity is distributed to your customer base. Ready and customized email templates are one way to spur on this process.


Want to discover more about Weave?
Weave Helps Streamline Business Communication
"Amazing technology has simplified our patient communication immensely! We are fairly new and can't wait to learn even more Weave features... customer service and tech support is SPOT ON and can't be beat! " - The Eye Station

Schedule Demo
2.Share photos
Besides ensuring that the text of the email comes across as professional, an email marketing tool also adds to the quality of the images in your emails. Putting photos and other images into emails can be a stepping stone for offices. Making sure the image fits properly on the page, doesn't distort the body of the text, and reaches the audience cleanly takes time and often causes frustration.
Email platform tools include a library of free images to compliment their pre-written templates. These images are already calibrated to fit your emails properly. This ease-of-use prevents your team from placing photos in the body of the email that might be distorted or come across as sloppy or unprofessional to your customers.
Email marketing tools should also be able to incorporate your company logo into every email. Establishing your brand is a major component of marketing. By finding a way to use aesthetically pleasing images in each email your business sends out, you and your team can increase the likelihood of customers responding to your outreach efforts. An effective email marketing tool cuts down on the time you spend dealing with image formatting.
3.Call customers to action
The goal of emailing isn't just to notify or update your customers about upcoming events or changes to your business. You're also attempting to get them to take action. In the context of emailing, this action happens when customers click a link or contact your office by call, text, or a reply email.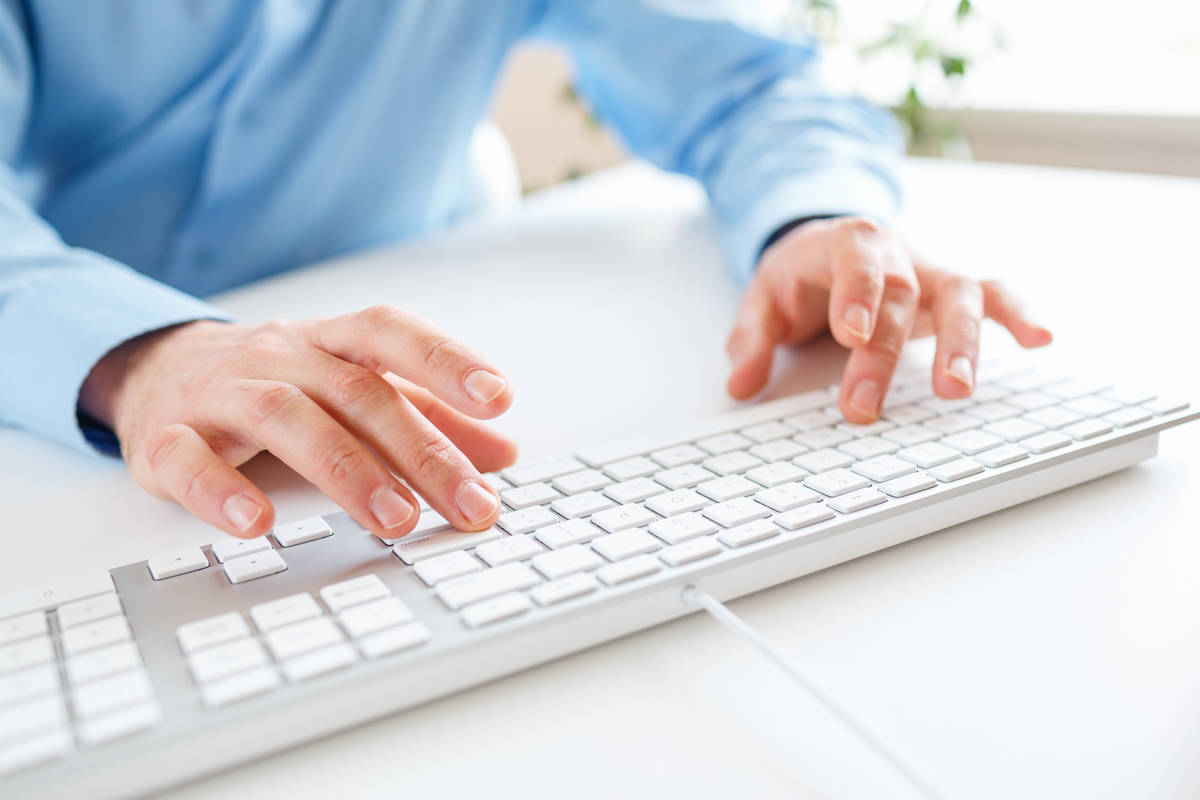 An email platform tool simplifies this call to action by letting you and your team put a "call to action" button in every email. This button can be used to bring customers to a page for scheduling, payments, or reviews. Easily supplying each email with this call-to-action button saves your team time composing emails, but also in their other administrative functions.
If customers have the opportunity to schedule appointments, make payments on outstanding balances, and share reviews by simply clicking a link in an email, it means your staff doesn't have to spend as much time calling and texting customers to set up appointments and collect payments. They can let the customers take the initiative, a state of affairs that's preferable to always being on the offensive.
As a side note, it's important that your team include contact information at the bottom of each email. By providing your physical location and phone number, you give customers another way to take action when they're prompted by your email outreach to connect with your business. Again, saving this information in your template library is another benefit of downloading an email platform tool.
4. Send test emails
Once you've designed a professional-looking email complete with images and links, you may still wonder how it's going to appear when it reaches your customers. Some offices send the email to themselves as a trial, which can be a bit of a clumsy process. The better option is to use an email platform tool that supplies your business with the capability to run tests of each email, avoiding mistakes that can alienate customers or wind up in spam folders.
Effective emailing software lets businesses register several email addresses to which they can send their emails before they ever try to distribute them to customers. This feature allows you to smooth out any wrinkles in your email quickly. It also means you'll get familiar with common mistakes and glitches, cutting down on your trial and error in the future.
Since email responsiveness is only increasing and its return on investment is almost impossible to match, it's crucial that your team gets it right. Instead of making critical errors that will be seen by all of your customers, adding a testing component to your email outreach lets you run trials that make clear the strengths and weaknesses of your emails. It allows you to speed up the learning curve behind the scenes, not out in the open fields of cyberspace.
5.Run analytics
Although the previous section touts the merits of running tests from within an email platform tool, there's only so much you can do before sending out emails. Like any form of writing for publication, at a certain point you just have to take the plunge. Some of your emails will garner huge responses and some will fall flat. That's part of the process.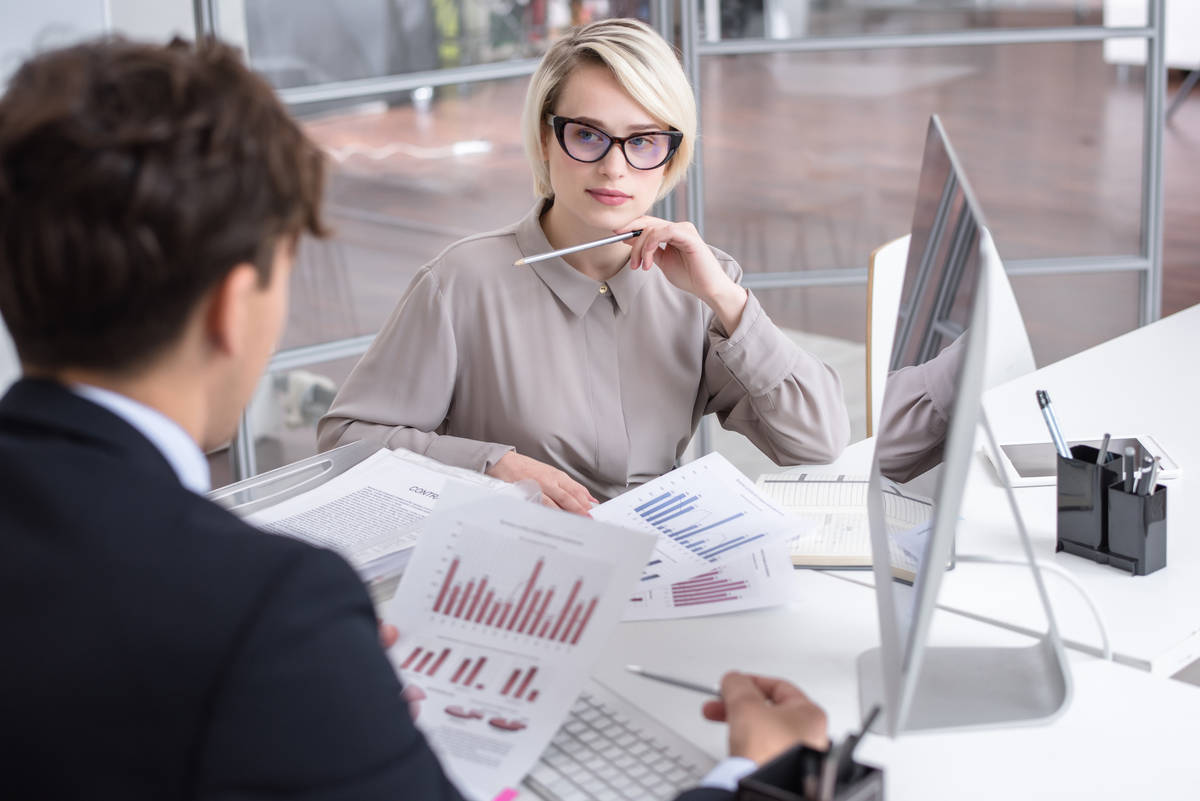 However, good email marketing tools enable you to see which emails are getting customers to take action and which aren't. This analytical ability, if used properly, can give you and your team insights into the types of subject lines that work, the links that get clicked on, and the promotions that appeal to your unique customer base. These insights can then inform the way you compose future emails.
Data gathering and analysis is a massive industry right now. The reason for its popularity is that it gives businesses and organizations serious competitive advantages when they understand data correctly. Emailing is no different. By using an email marketing tool to gather and study data on your email outreach efforts, your business can identify its own competitive advantages and strengths, leading to bigger customer base and increased revenue.
Weave's Email Marketing Tool
Our team of developers designed an email marketing tool to provide small businesses with each of the features listed above. It allows you and your staff to quickly compose emails in a professional format with striking images and engaging links. Our Email Marketing tool also lets you run test campaigns and analytics that reduce mistakes and reveal the characteristics of your most successful emails.
Notably, Weave's Email Marketing platform is perfect for business owners and administrators that don't have email marketing expertise. Within minutes of downloading the software, your team can craft and distribute professional-level email content thanks to the easy-to-use design of our product. Like Weave's other features, our Email Marketing unifies with your other lines of communication, bringing your calls, texts, and emails together into one complete toolbox.
Contact us today to see how our Email Marketing can make your job easier.