At Weave, we consider calls, texts, and emails essential parts of an integrated communication network. Each method of contacting patients has its own merits. While many practices have already embraced calls and texts as absolute necessities for optimized communication, some have yet to understand the power of email marketing.
The majority of consumers now say that their purchase decisions are influenced by email marketing. In fact, this avenue is in some ways more effective than other forms of communication, like phone calls and texts. That's because emailing is less direct, allowing patients to engage with your office at their own discretion.
The popularity of email as a marketing tool is continuing to rise. 78% of professional email marketers stated that they saw an increase in email engagement during 2019¹. More engagement means more opportunities to demonstrate the value of your office's services, to build rapport with your clientele, and to expand your revenue stream.
Effective email marketing undeniably yields one of the best returns on investment available to healthcare practices. Studies show that for every $1 spent on email campaigns, offices see $38 of new business². This statistic makes it obvious that emailing is a resource to be explored by every office that's serious about expanding its clientele base and improving its communication outreach.
So, what types of email marketing content are popular among health professionals? Our team at Weave has noticed a few recurring themes in the email marketing content developed by health professionals.
Here are five of the most popular types of email campaigns among healthcare practices.
1. Monthly newsletter emails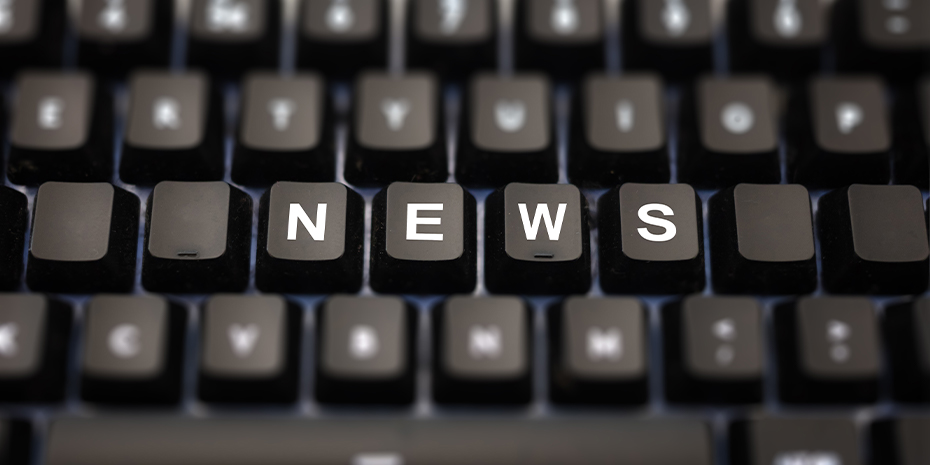 It's becoming increasingly common for offices to keep their clients informed about the happenings within their organization by sending out email newsletters. Typically sent out monthly, these newsletters provide customers with updates about office protocol, educational tips and tricks, spotlight sections featuring employee and patient success stories, and notifications about upcoming events.
Composing and distributing these types of newsletters has traditionally been done in with a newspaper or letter format. However, email marketing software makes it possible to go through this entire process digitally. Using templates for designing newsletters simplifies the process of putting together a monthly publication for your patients.
Want to see how Weave can help you?
Weave Helps Streamline Business Communication
"Amazing technology has simplified our patient communication immensely! We are fairly new and can't wait to learn even more Weave features... customer service and tech support is SPOT ON and can't be beat! " - The Eye Station
Schedule Demo
2. Promotional emails
Emails that let patients know about promotions are an obvious, yet effective form of content used by healthcare practices. These promotional emails can include details regarding sales and discounts on services within your office. They can also be more creative than typical promotions by involving contests that offer patients the opportunity to win free merchandise or services.
Be careful in your campaigns not to be overly promotional. Throwing the word "free" into email subject lines can cause your emails to end up in spam folders. Emphasize the value your practice is attempting to share with its customers through promotional emails rather than highlighting the free or discounted aspect of limited time offers.
3. Social media updates
Although some customers are hesitant to get involved with businesses through social media, others are keen on engaging with their health providers in these forums. Emailing customers about your practice's social media activity gives patients the chance to discover what's going on with your team via social media, but in a way that's less intrusive than other lines of communication.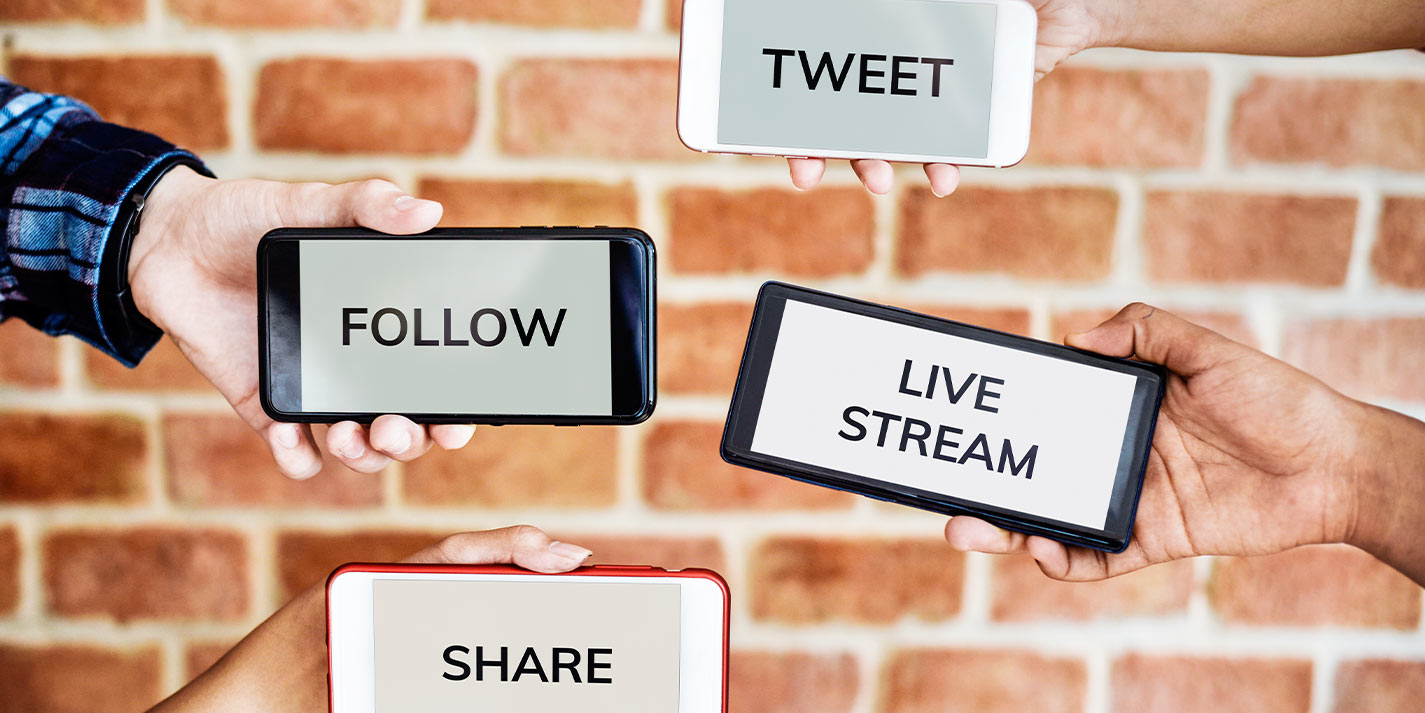 Social media should drive customers to engage with your business on your website or on popular review sites. Placing a link to your website or review sites such as Google and Facebook gives customers the chance to be proactive. Notifying patients of social media activity by email can lead to increased online engagement, which is central for any business trying to strengthen its presence over the internet in today's marketplace.
4. Informative emails
Recent events have shown how critical it is to get basic information out to patients by email. The Covid-19 pandemic closed down or altered the hours of healthcare providers all around the world. Those offices that dealt with the outbreak best generally had multiple lines of rapid communication, allowing them to keep their customers in the loop about the regulations being implemented by government agencies.
It's crucial that offices get out the right information in these conventional types of email campaigns. Testing emails internally before distributing them to patients ensures that the information being shared is accurate. This type of high-level screening makes certain customers are following public health guidelines and getting to your office at the right times.
5. Educational email opportunities
Sometimes patients just want the opportunity to learn more about your industry and how to take better care of their bodies. By letting customers know about educational opportunities, including blogs, ebooks, webinars, podcasts, and other content, your office is indicating that it values the education of its clients and wants them to make informed decisions when it comes to their individual healthcare needs.
Through an email marketing tool, it's possible for you and your team to better understand the types of educational content that appeal to your customers. This level of analysis isn't really feasible without the right email software. Getting your office set up with an easy-to-use email marketing tool is a must for businesses that want to improve their email outreach.
Features within an Email Marketing tool
Now that you're familiar with some of the most popular types of content for health professionals attempting to engage with customers over email, let's take a look at five of the features that email marketing software offers to small and medium-sized businesses.
Pre-written email templates
If your office is considering starting a monthly newsletter, pre-written templates available through email marketing software can greatly simplify the process. These templates are crafted by professional email marketers, and relieve your staff of the responsibility to write high-quality content at a moment's notice.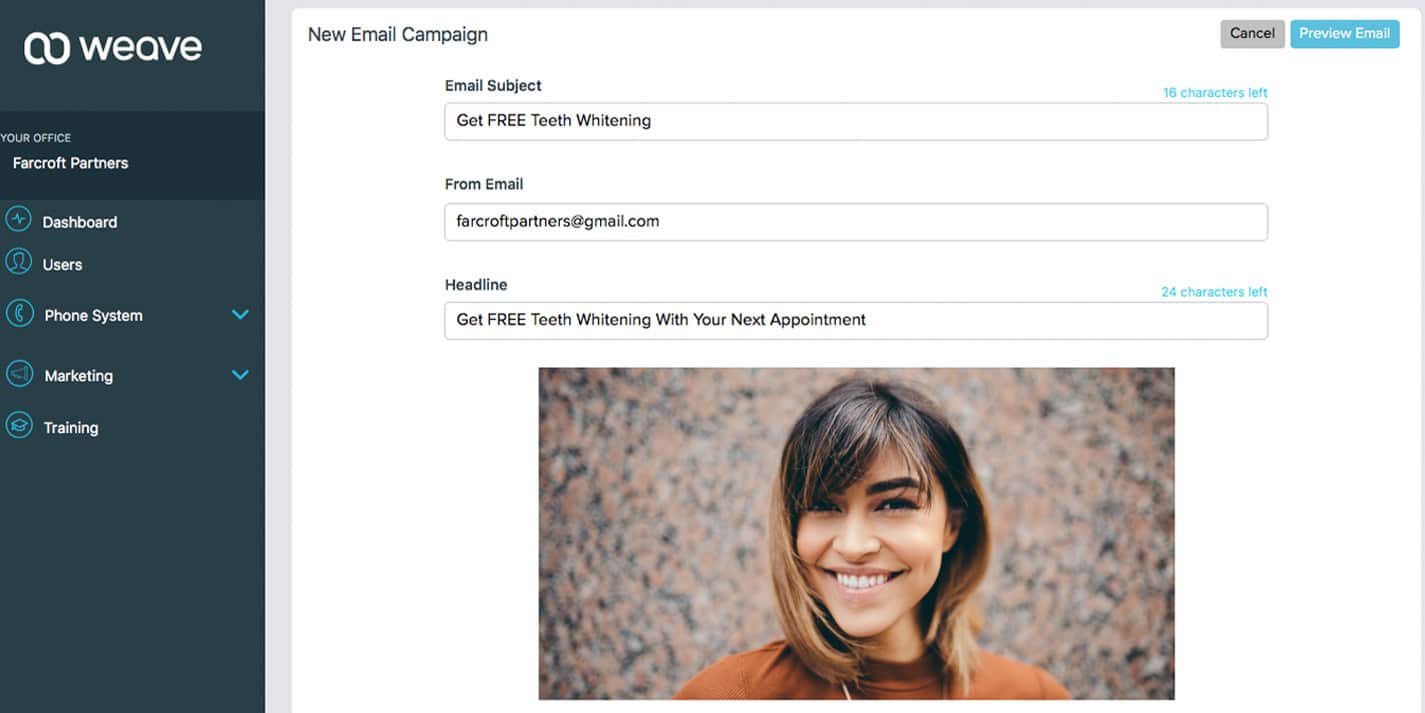 For those offices with a talented writer on staff, an email marketing tool also allows you to design and save your own newsletter templates. These templates can then be updated and adjusted each month to ensure that your office's content is both consistent and unique. Relying on templates lets you produce company newsletters in less time with less effort.
Email image library
It's important that your office's emails, including promotional emails, include a visual component. Trying to scour the internet for the right image can be a frustrating process. However, an email marketing tool that offers a library of sharp images can significantly reduce the amount of time your administrative team spends searching for powerful images.
Photographs from an image library are then easily fitted to the templates that are structuring your written content. You won't have to worry about improperly sized or distorted images. Rather, you can magnify the efficacy of your email campaigns by appealing to the visual sensibilities of your audience and demonstrating your office's marketing professionalism.
Email CTA buttons
For those practices attempting to drive customer traffic to their website, scheduling page, or review sites, Call-to-Action (CTA) buttons provide a clear path to success. These buttons are basically eye-catching links designed to grab the attention of readers and inspire them to engage with your practice. After all, the point of email marketing campaigns is to incite your patients to take action.
Through an effective email marketing tool, CTA buttons are easy to install within template-driven emails. Once they catch your patients' attention, these buttons lead them to scheduling pages, payments sites, and popular review sites. From these virtual locations, customers can set up appointments, take care of outstanding balances, and share their opinions, leaving your administrative staff to other, more essential work.
Test emails
Health professionals that are aiming to share changes to their hours, adjustments to their schedule, or modifications to their waiting room protocol need to be sure that the correct information is getting across to patients. Those offices who send email campaigns without running internal tests first are at a major disadvantage, and could potentially put their employees and customers into dangerous situations.
An email marketing tool lets administrators send their completed emails to test addresses, where they can verify that their information is accurate, their images are properly formatted, and their links are functional. By running these internal tests, your office can establish itself as a reliable and responsive source of information for your patients.
Actionable analytics
It's imperative that your office learn from its email campaigns. Some things can be understood simply through trial and error. However, it's becoming more and more necessary for businesses to gather data in every aspect of its operations, but especially in its email outreach. An effective email marketing tool will include the ability to collect statistics regarding open rates and click rates for every campaign.
As your office gathers data regarding its email campaigns, you will better understand the types of formats, images, links, and content that appeal to your customers. This level of analysis allows you to not only improve the quality of your emails, but also the quality of the educational content you're sharing through emails.
Contact Weave to create professional email marketing campaigns
If your office is trying to create a newsletter, notify customers about a promotion, help patients connect with your social media, share vital information, or spread educational content, an email marketing tool can make this process significantly easier and incredibly cost effective.
Our Email Marketing tool provides healthcare practices with pre-written templates, an image library, CTA buttons, internal testing, and analytical capabilities, all essential features for businesses aspiring to optimal email marketing campaigns.
To discover how Weave can help you develop some of the most popular types of email marketing content for health professionals, contact us today for a free demo.