As part of our new webinar series, In the Trenches, Weave's own Adam Smith sat down with Shannon Nelson, the marketing director at Arkansas Family Dental. The motto at Arkansas Family Dental is to "treat each patient like family," and Shannon generously shares how this motto has informed the practice's entire marketing strategy.
Out of the 14,000 practices that Weave considers its clients, Arkansas Family Dental is our top performer when it comes to adding new patients. Shannon let us know that her practice brings in 325 patients on average each month, amounting to $2,000 in revenue per patient. And that statistic doesn't even include reactivated patients!
Throughout the interview, Shannon gives dozens of examples of how treating each patient like family is the foundation of a successful dental practice.
→Watch How A Top Dental Performer Acquires & Retains patients ↓↓
Below are 31 tips for personalizing the patient experience according to Arkansas Family Dental:
1. Be selective in the hiring process
Your employees are the basis for forming relationships with new patients. If your employees aren't connecting with patients, it's unlikely that patients are going to stick around and become loyal customers. Shannon says her practice is very selective in the hiring process, from hygienists to assistants to concierges that welcome patients.
2. Utilize online reviews
Arkansas Family Dental has over 1,300 reviews on Google and 4.9 star rating. This online review base allows them to attract new patients by providing reviews from actual customers. Having this high amount of overwhelmingly positive reviews also boosts their visibility when local consumers search Google for dental practices.
3. Get help with your website
Shannon says her practice hires an SEO (Search Engine Optimization) specialist and a consulting firm to assist with marketing verbiage. A user-friendly website is a great way to build customer rapport early in the patient experience. These specialists also give practices insights into keywords and phrases prospective patients are using in their research.


Want to Meet Each Patient's Needs? Ask Weave
Start Communicating on a More Personal Level with Patients
" We really appreciate the personal touches we can now provide for our patients."- Weave Customer

Schedule Demo
4. Start social media accounts
Arkansas Family Dental has Instagram, Twitter, Snapchat, and YouTube accounts to help them establish a personal connection with their patients. Social media accounts can be both informative and interactive, educating potential customers and making them familiar with your practice.
5. Lean on Weave
Shannon gives Weave an unsolicited plug, and we're happy she did! She brings up our product because it allows communication with new customers to begin early. Arkansas Family Dental uses Weave to send out text confirmations and paperless forms to customers before they ever set foot in their office.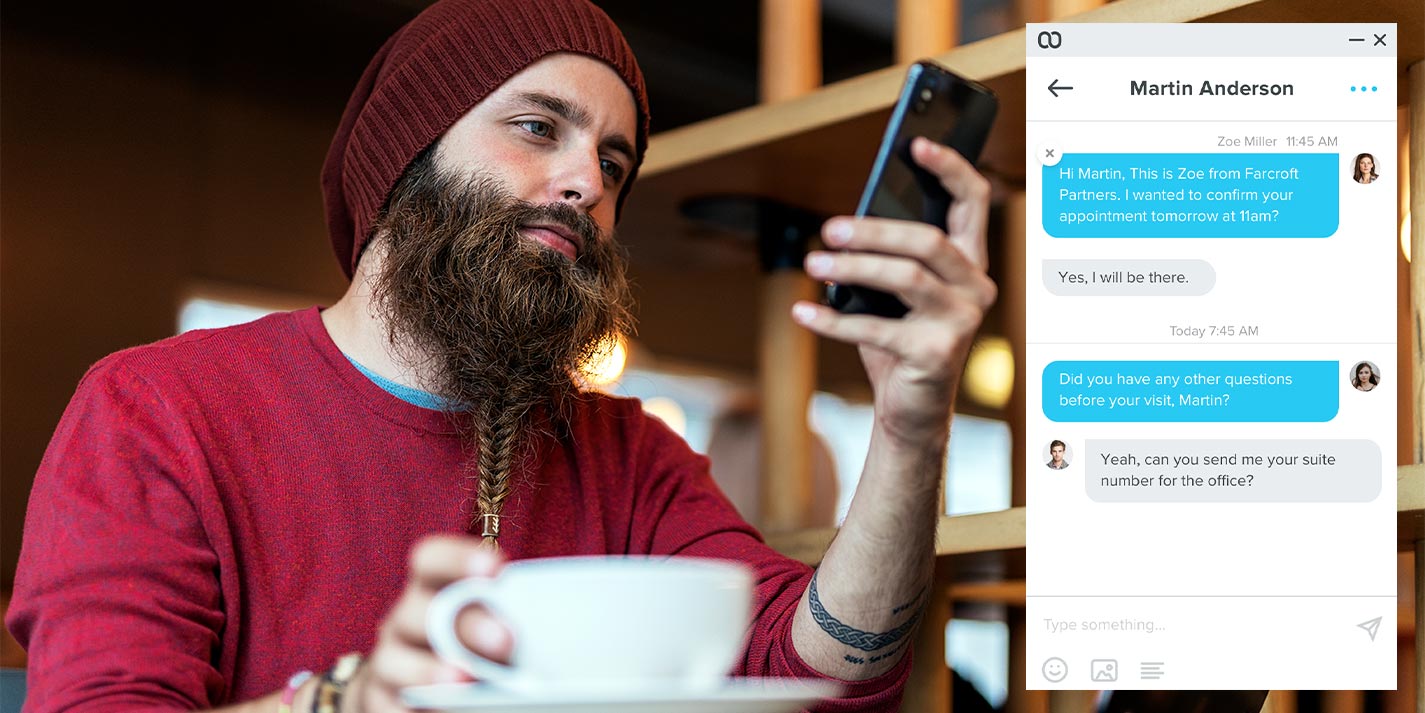 6.Mix in traditional marketing
Although Shannon focuses a lot of her attention on tools like online reviews and social media, she says traditional marketing still makes a difference. Traditional marketing includes print and broadcast ads, mailers, and billboards.
7. Make patients into brand ambassadors
Arkansas Family Dental believes their patients are their strongest asset for building their brand. They try to show their appreciation for their patients from the get-go by giving them a mug and a letter at the initial appointment.
8. Acknowledge names and birthdays
Another way Shannon's practice makes their patients into brand ambassadors is by making the effort to remember and use client's names. From the first appointment, the staff at Arkansas Family Dental tries to learn all they can about their patients and treat them like family. They're also careful to wish each patient a happy birthday with a card from the practice.
9. Use real patients for marketing
Plenty of practices take short cuts and use stock photos for their website and marketing materials. Shannon says it's preferable to ask real patients to be featured on the company site or other advertisements.
10. Get testimonials from success stories
A significant number of people have a fear of dentists. When new patients overcome their fears and realize the degree to which a dentist improves their quality of life, your practice should ask them for a testimonial. Shannon's approached these types of patients on multiple occasions and found their testimonials to be as effective as any.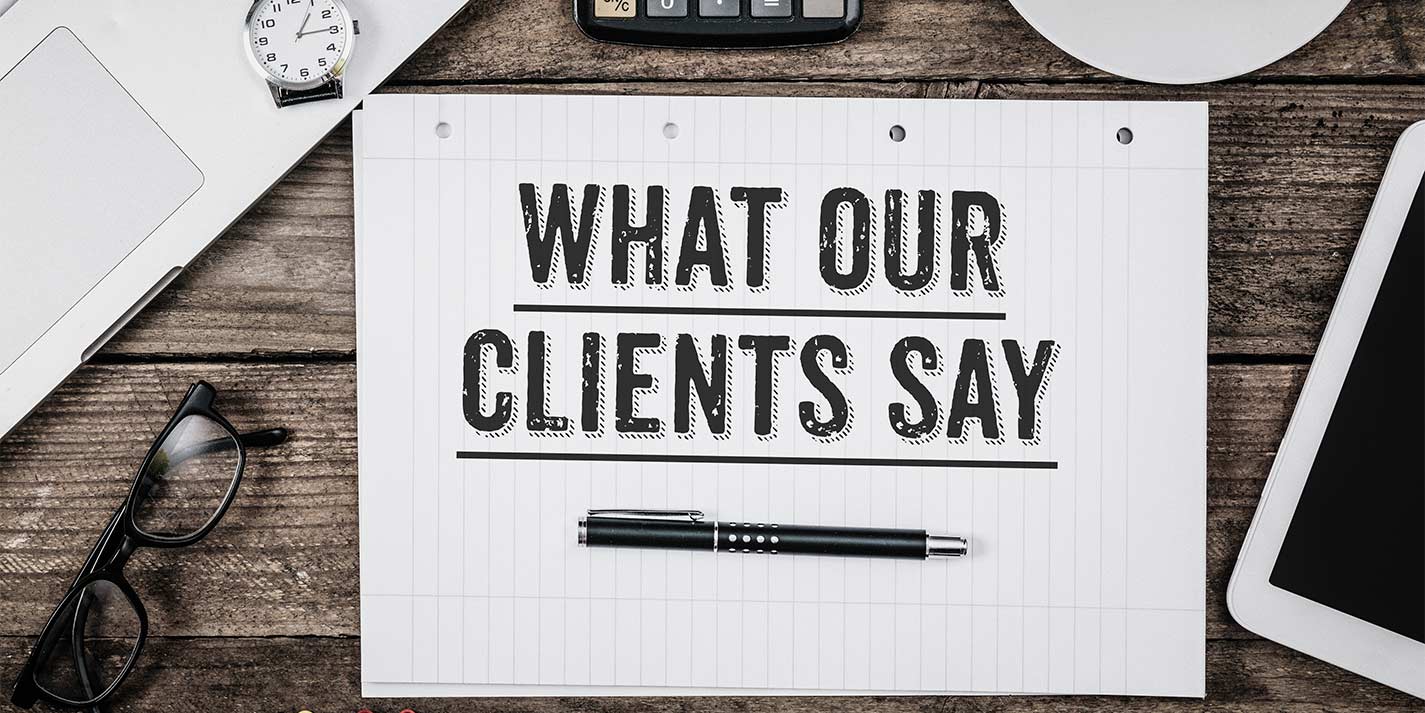 11. Encourage patients to bring in family
Try to get to know a patient's entire family. This process can be more difficult with the restrictions brought about by COVID-19, but you and your staff can still talk about family and encourage customers to bring in family members for a cleaning or consultation.
12. Appeal to emotion
This piece of advice isn't meant to sound pandering. It means your practice should be telling real, human stories from your community and sharing them wherever it can: on your website, on social media, on review sites, and in all your advertising.
13. Address fears by texting early
Shannon says the COVID-19 pandemic affected the number of no-shows her practice was seeing. Because people were rightfully concerned about the virus, they simply stopped showing up at the office. Arkansas Family Dental dealt with these fears by using follow up texts and confirmations to eliminate the barrier.
14. Type out texts by hand
While automated texts and text templates are useful for many businesses, Shannon's practice chooses to type out each "day of" text to new patients in order to create a personal touch. These individualized texts also give customers the opportunity to ask questions and resolve concerns before coming in for their appointments.
15. Use a confirm and commit statement
Getting confirmations from new patients is key in ensuring that they appear for their first visit. Your personalized texts should be worded in a way that inspires commitment in patients that may be approaching a trip to the dentist with some hesitation.
16. Send paperwork as quickly as possible
When your practice is adding new patients, having them fill out paperwork early can create the commitment you're looking for. Shannon says Arkansas Family Dental uses paperless forms that can be texted or emailed to customers to get the ball rolling.
17. Try to understand patient fears
The COVID-19 pandemic has created additional fears among dental patients. Shannon says her practice tries to never downplay patient concerns about their health and safety. Instead, Arkansas Family Dental attempts to understand and address these fears.
18. Create a video starring your staff
In their efforts to help new patients feel comfortable in their office, Arkansas Family Dental made a video of their dentists explaining all the ways they were being safe in response to COVID-19. This video includes a tour of their facilities and explanations of the methods used to maintain proper social distancing.
19. Share wellness forms
Along with your other paperwork, have patients fill out wellness forms to screen for potentially sick clients. These forms are short and to the point, asking about a patient's physical health, exposure to sick family members, and recent travel. Be sure to introduce wellness forms with a personalized text message.
20. Share COVID response on social media
Shannon says her practice made their response to COVID-19 known on social media. Arkansas Family Dental is doing its best to reassure patients at every step of the journey that they will be kept safe in their practice.
21. Take extra precautions
Your COVID-19 response should be visible everywhere in your office. This doesn't mean you and your staff should be alarmist in your approach to the pandemic. Learn from Arkansas Family Dental by demonstrating your commitment to patient safety from the back of the office all the way to the front desk.
22. Explain protocol with texting
Dental patients are texting with offices more than ever before. Just as businesses like restaurants are improving their customer service by explaining how to pick up food with text instructions, your office can build trust with clients by giving clear and detailed directions for coming into your practice. Some practices are setting up curbside waiting rooms to protect their new patients.
23. Over-communicate
You don't want to annoy new patients, but your practice can establish loyalty by being enthusiastic and communicative with new customers. This communication reaches customers along a number of lines: phones, texts, emails, social media, etc. The point is not to be afraid to have a conversation with patients.
24. Request reviews by text
Online reviews are not only a great way to build your reputation and improve your ranking in search results, they're also an important tool for learning about your practice. After successful appointments is the best time to ask for customers to post reviews. Save your staff and patients time by distributing review requests by text.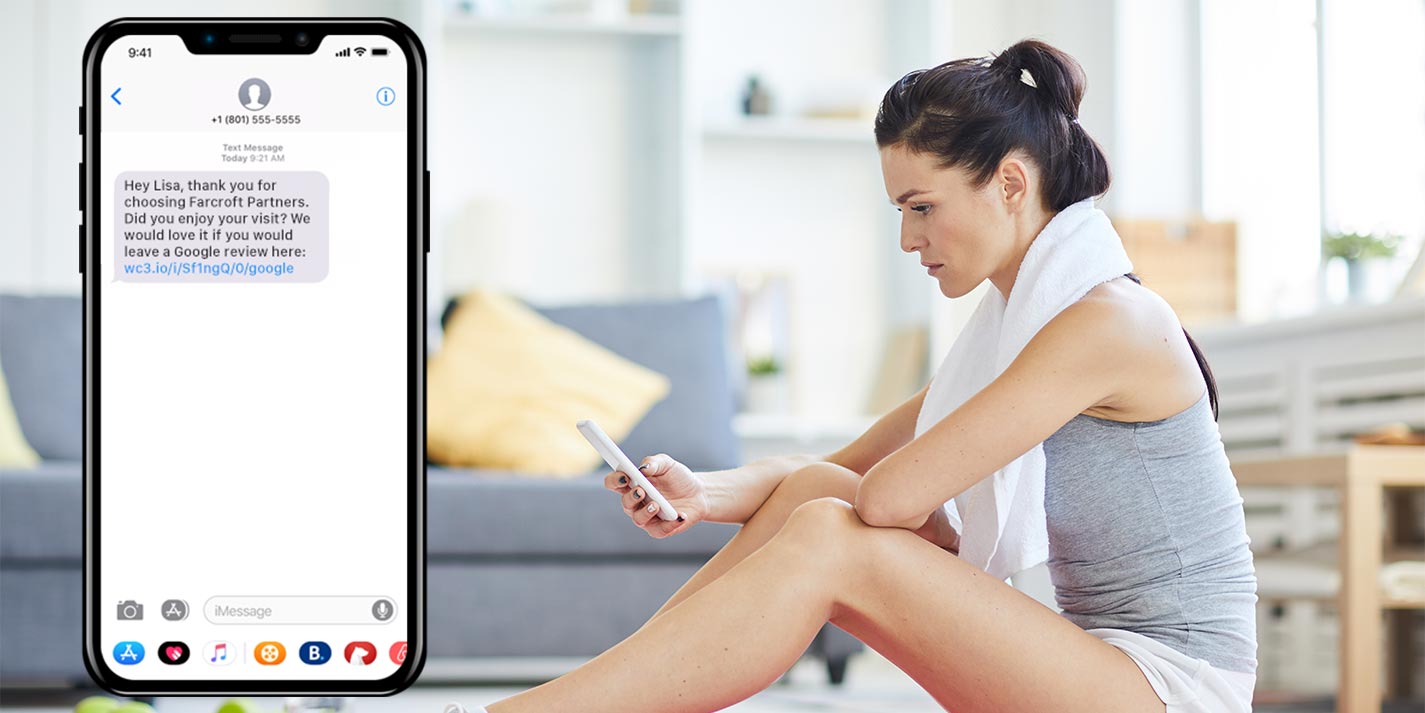 25. Be patient-focused, not money-focused
Shannon Nelson believes her practice has found success by being patient-focused. Profit is of course important and vital to keep dental practices alive, but if dentists and their staff are fixated on their ROI instead of the people they serve, there's no way to survive.
26. Follow dentistry's Golden Rule
Arkansas Family Dental has altered the Golden Rule to fit their approach to dentistry. Shannon says her practice tries to treat patients how they want to be treated. This alteration means it's your practice's job to find out exactly how patients want to relate to you and your staff.
27. Rely on customer insight software
Another tool for personalizing the patient experience is customer insight software. Because dental offices should put a premium on knowing their customers, they should use software that links with the phone system to bring up patient names, medical histories, and birthdays as soon as they answer a call.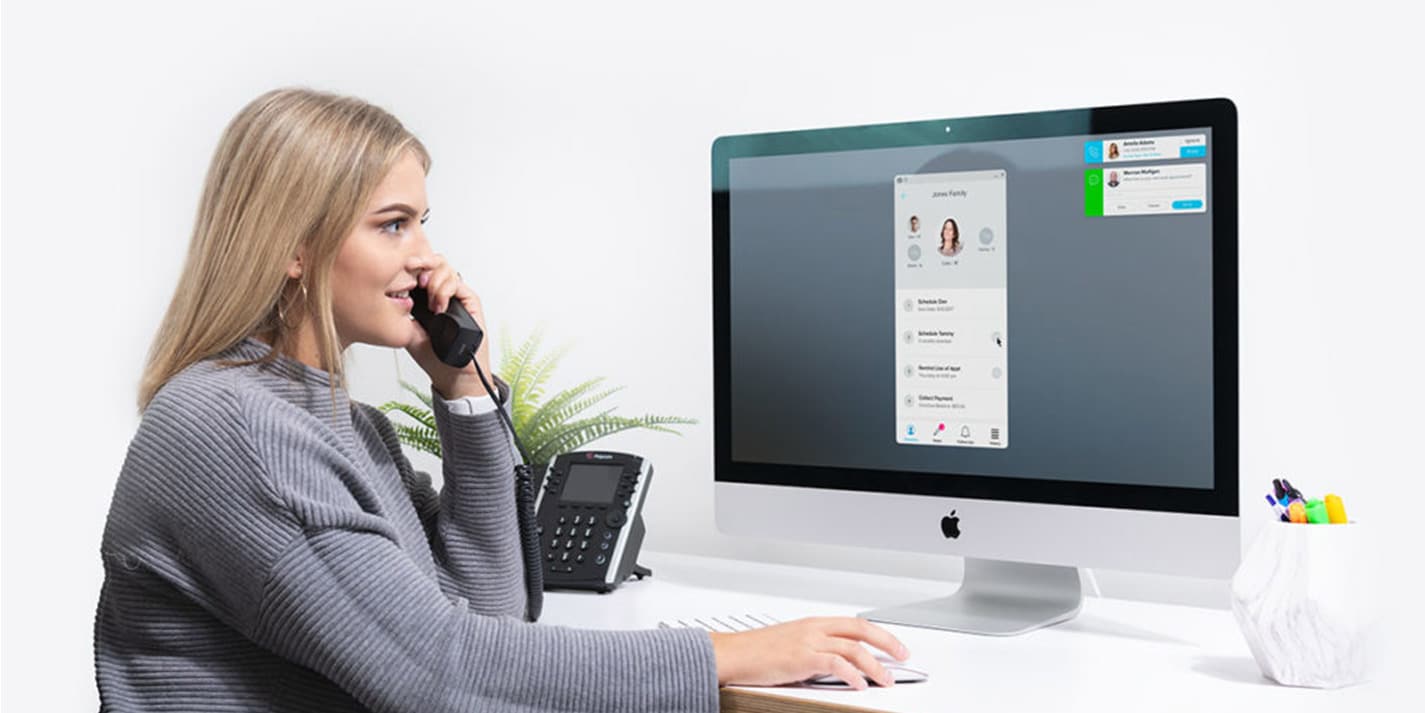 28. Protect patients with contactless payments
Front desk conversations can help customers feel connected to your practice, but during the pandemic it's more important that you establish proper social distancing. Along with review requests, your office can ask patients to pay by text. By sending patients a personalized message and a link to a payment site, clients can pay from the parking lot or from home.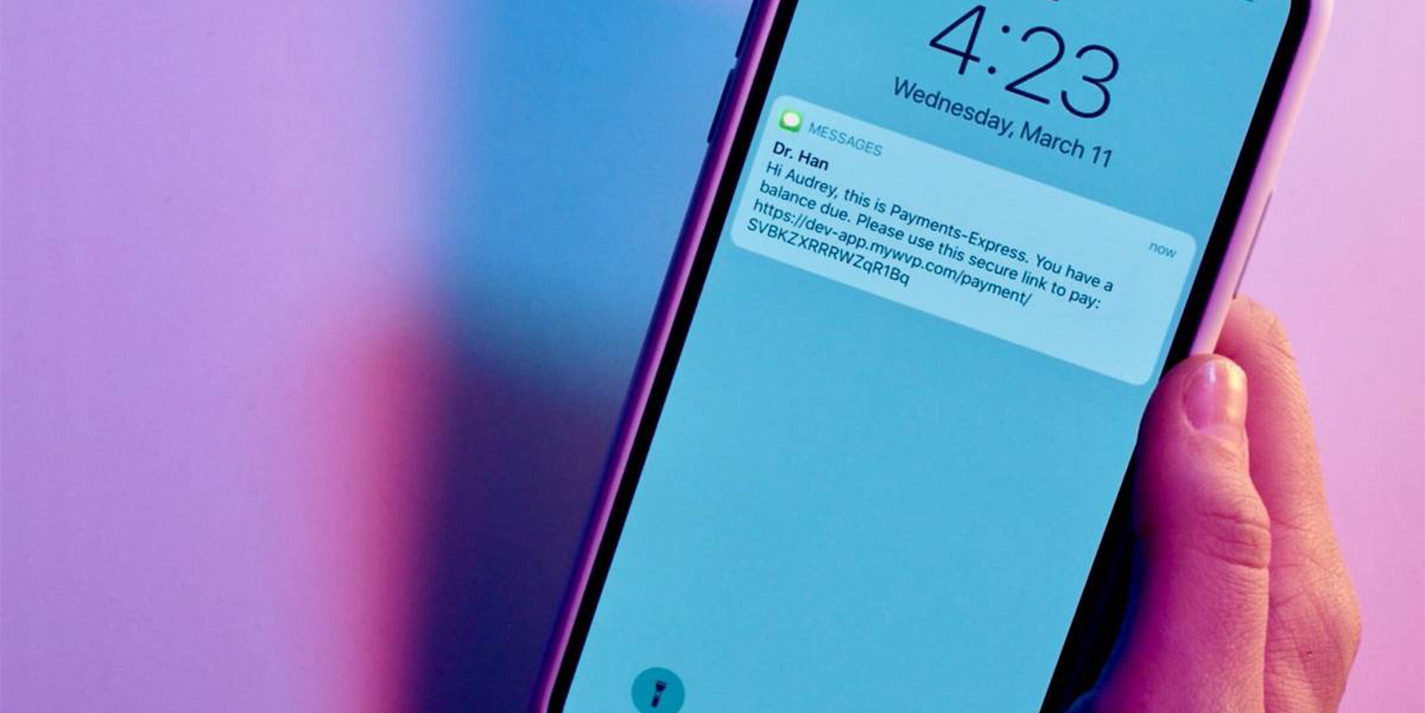 29. Remember, emotions make money
If your dental practice is hoping to grow and increase its revenue stream, the first place to look is its patient relationships. According to Shannon Nelson, making new patients feel acknowledged, safe, and connected to your practice is far more important than getting your pricing and budgets exactly right. Emotions are the key to customer loyalty.
30. Treat each patient like family
Arkansas Family Dental is a flourishing dental practice because it lives up to its motto. By allowing this motto to inform everything that they do, from marketing to bringing on new patients to providing the best possible dental care, Arkansas Family Dental successfully brings on 325 new patients per month and sustained a 4.9 star rating on Google Reviews.
31. Optimize your communication
Many of the strategies discussed by Shannon and Adam involve optimizing dental office communication. If you're interested in learning about what Weave can do to revolutionize the way your practice communicates with its new patients and loyal customers, watch a demo.