This month, many governments are beginning to loosen some of the regulations they implemented in March in response to the outbreak of coronavirus. While the particulars of how these regulations will gradually change is still somewhat unclear, it's time for businesses to gear up for a more active economy. Everyone's been impacted by COVID-19, and now we are all involved in getting back to business.
Whether your business is opening up on a limited basis or fully reopening, it's important that it takes time right now to optimize its communication network in order to keep customers in the loop as things return to a new normal. Just as crucial as letting your customers know about the conditions and forces altering your business practice and schedule during a crisis are the updates centered around your office returning to form.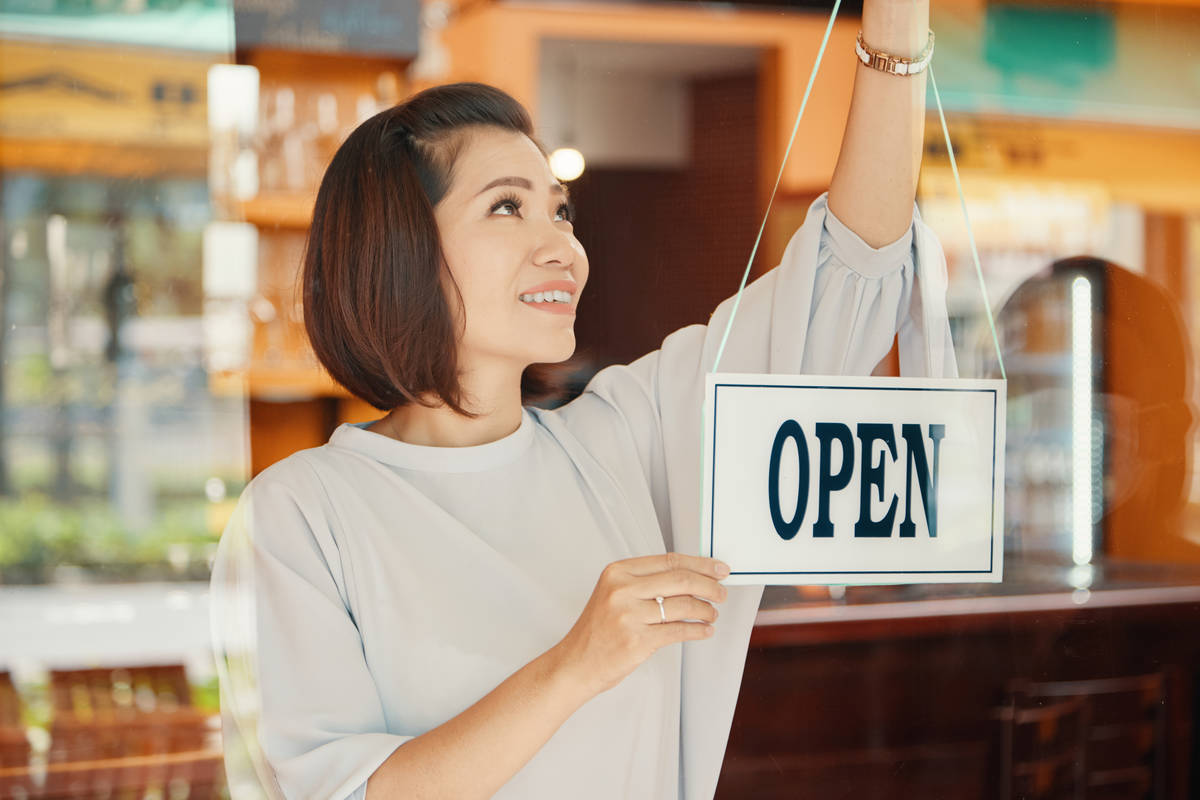 As a company specializing in communication systems, Weave has witnessed how vital effective communication is in good times and bad. Those businesses equipped with a modern communication solution are much better suited to deal with the ups and downs of the economy in times of crisis. The technological advances of the last few decades allow businesses to reach customers in new ways that are perpetually improving.
Small businesses have a unique perspective on how coronavirus has affected their immediate community. While big corporations have to communicate with broad swaths of people and can't cater to their customers at the grassroots level, small businesses can tell their customers exactly how to adapt to local regulations resulting from COVID-19. An optimized communication network is the means by which small businesses can let their customers know about their specific response to the crisis.
This blog post discusses how calls, texts, and emails can be utilized and integrated to make communication quick, easy, and direct during and after a crisis.
1. VOIP Calls
Outside of postage and print advertisements, phone calls are one of the most established ways of communicating with customers. Calls can range in efficacy, from obnoxious telemarketing to emergency messages. The ideal for small businesses is to make each phone call as short, informative, and productive as possible.
Here are three ways to make your phone calls more effective:
As your office transitions from lockdown to reopening, it's good practice to go through your phone history and look at the hard data you've collected on metrics like call lengths, answer frequency, and peak call times. In particular, it will be important to compare your pre-coronavirus data to the traffic you've seen during the pandemic. Understanding these statistics will help you grasp whether or not your business is running on all cylinders after its hibernation period.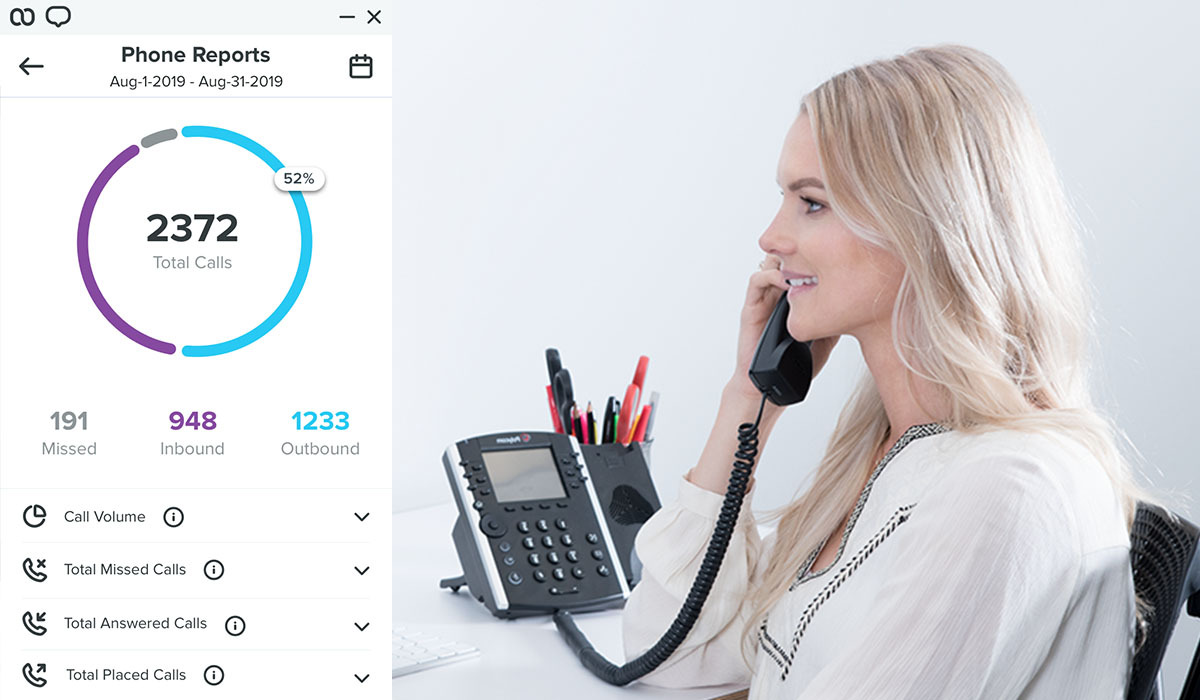 Unfortunately, many small businesses don't have the tools necessary to conduct this level of analysis. Some are still reliant on landlines, limiting their ability to collect data on this scale. VOIP phones make it possible to gather intel from all the lines in your office and view it through an easy-to-use interface.
Setting up VOIP phones in your office may be the first step toward effectively communicating with your customers upon reopening.
Most offices have a phone tree to assist with directing customers that can't reach a secretary or administrative member. These phone trees are an audio web of automated messages that connect customers with the information or voicemail they need. Updating your phone tree with details about new or altered regulations, including the public health practices your business has implemented, is a critical step in getting back to business.
Recording and organizing phone trees can be a major source of frustration for businesses that aren't taking advantage of VOIP phone systems. Trying to update landline phone trees is a tedious affair. Switching to VOIP phones makes it easier to put your reopening information, like new office hours, into your phone tree.
A good phone tree gets updates to customers efficiently while also saving your staff time to focus on essential services.
Record a voicemail override
The current pandemic snuck into our lives seemingly overnight. Businesses with VOIP phones were set up to respond to stay-at-home and lockdown orders quickly by turning on their voicemail override. Voicemail override is a feature that allows your business to record and save an emergency voicemail for potential crises.
Landlines phones don't have this function. They put you and your team in the situation of having to update its entire communication network on the fly without a centralizing interface through which to monitor all its lines of communication. Part of reopening your business is being prepared for future emergencies.
Voicemail override gives your business a clear emergency protocol and situates you to cope with the uncertainties of the business lifecycle.
2. Two-way Texts
Another essential way to communicate with customers throughout the reopening process is two-way texting. This line of communication lets customers talk with your team at their own pace. Texts are opened at a surprisingly high rate (98% of them are opened), meaning the information you're sharing will almost definitely be seen and read.
Let's look at three methods of communicating by text:
 Send appointment reminders
Part of getting back into the swing of things is getting customers back into your office. Some of your customers may have forgotten about their upcoming appointments due to the pandemic, while others are anxiously awaiting the opportunity to visit your business again. Sending out reminder texts is a quick and easy way to let customers know you've reopened.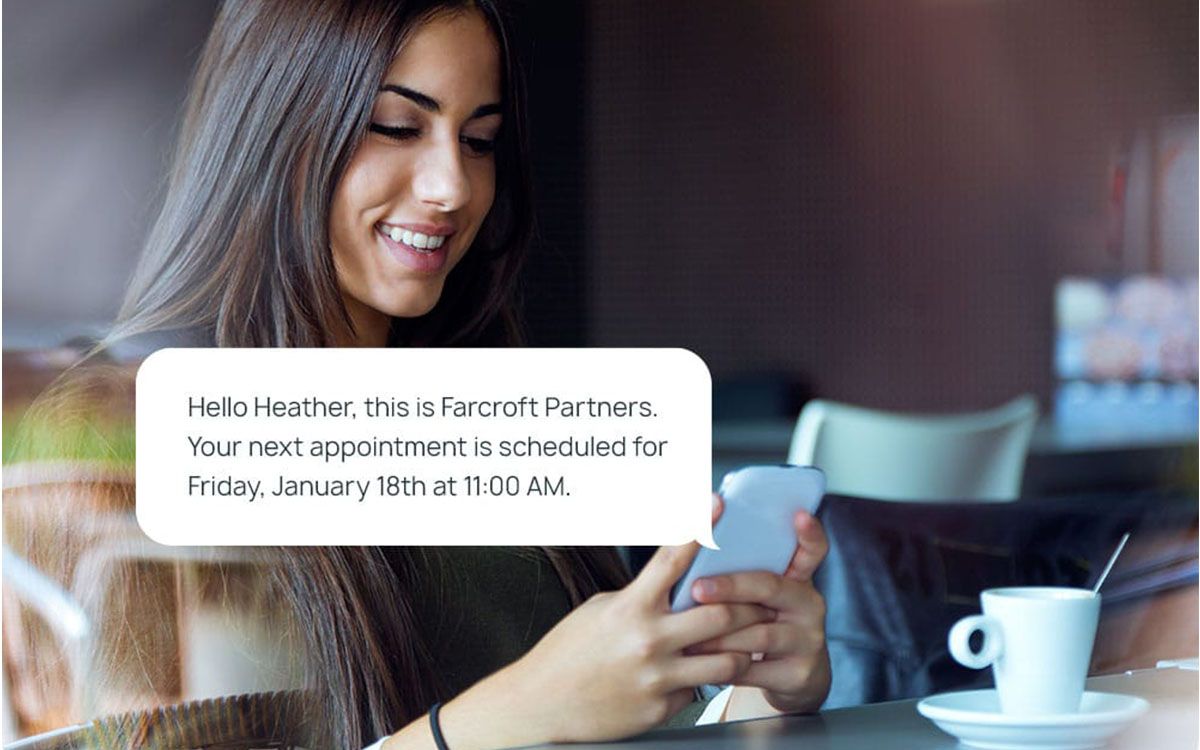 Texting customers for each and every appointment is a huge chore without the right communication system. Setting up automated reminders that include your new office hours and a description of current health practices helps customers get vital information in a digestible way. It also lets your team save time and two-way text only with those customers who have specific questions.
Appointment reminders are a simple approach to making sure your schedule is full and clients are informed about your office getting back to business.
Two-way texting also allows you to share wellness forms for determining whether or not customers are in good health before they step into your office. A link to a wellness form that asks about customer health, recent social interactions and travel can easily be attached to appointment reminders. This screening protects your clients and your staff from potentially infected customers.
In addition to wellness forms, many offices have implemented virtual waiting rooms. This practice involves asking customers to wait and check-in from their cars upon arriving at your office, then communicating with them by text or phone to let them know when they can come directly back for their appointment. Virtual waiting rooms cut down on the potential for community spread by encouraging social distancing.
Using texting to disperse wellness forms and establish virtual waiting rooms is an effective way to promote good health practices within your communication network.
A texting feature that's somewhat new to the market is text payments. This payment method lets customers pay from their phones in place of conventional forms of payment like cash, checks, and cards. Conventional payments involve a lot of hand-to-hand exchanges, spreading germs and even viruses.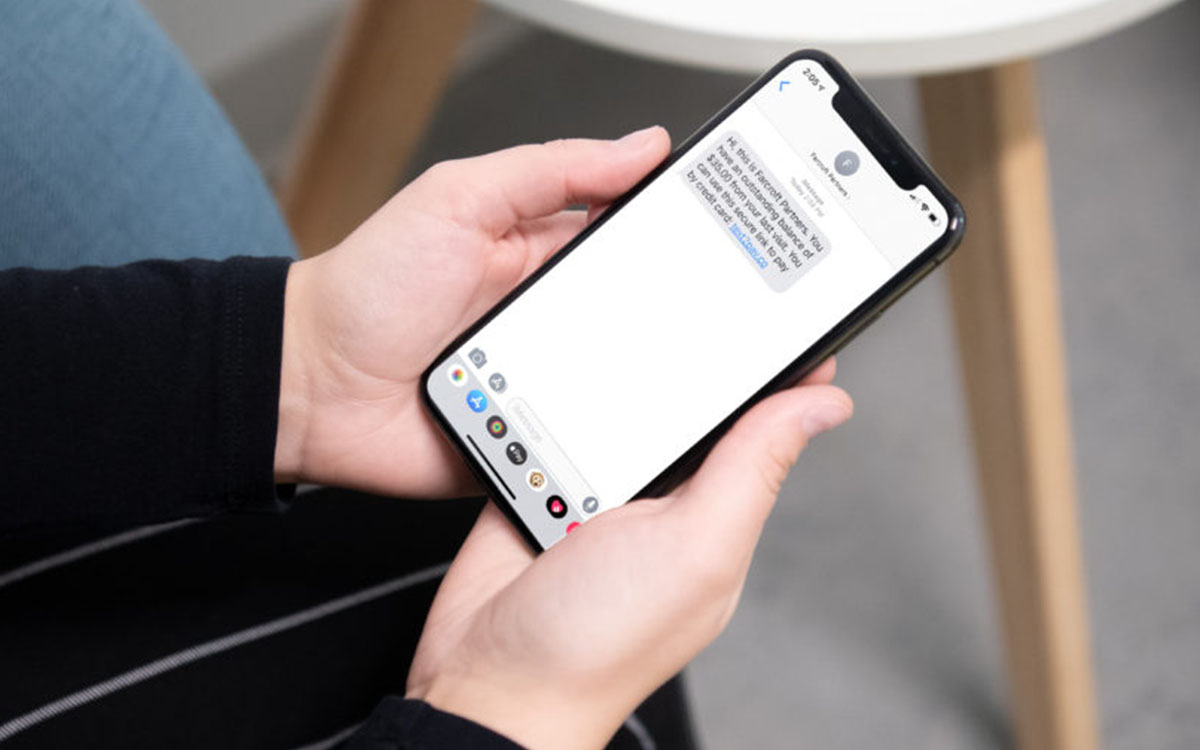 Payment by text adds another payment option to your small business, which has been shown to increase revenue by 29%. Instead of lingering at the front desk after appointments, customers can make payments from the parking lot or their homes. Your staff can send payment requests out directly following appointments by texting clients with a link for collection.
The combination of safe practice and increased revenue makes payment by text a powerful tool for businesses reopening in the coming months.
3. Email Marketing
Emailing is an underutilized communication tool for most businesses. Even if they're actively producing a monthly newsletter and distributing it via email, many businesses aren't optimizing their email strategy. Effective email marketing creates yet another line of communication for educating customers and getting them to take action.
Below are three options for improving your email communication:
As with texting, email composition matters. There are right and wrong ways to produce subject lines as well as the body of your emails. Most small businesses don't have an email marketing expert on staff, and therefore need a bit of guidance to help them develop and distribute emails that actually reach customers.
Email templates are pre-existing formatting tools that let your administrative team craft smart and efficient emails in minutes. Good software allows you to create and save your own templates for future use. Getting information out to customers regarding your new schedule and safety regulations is less intrusive than calling or texting.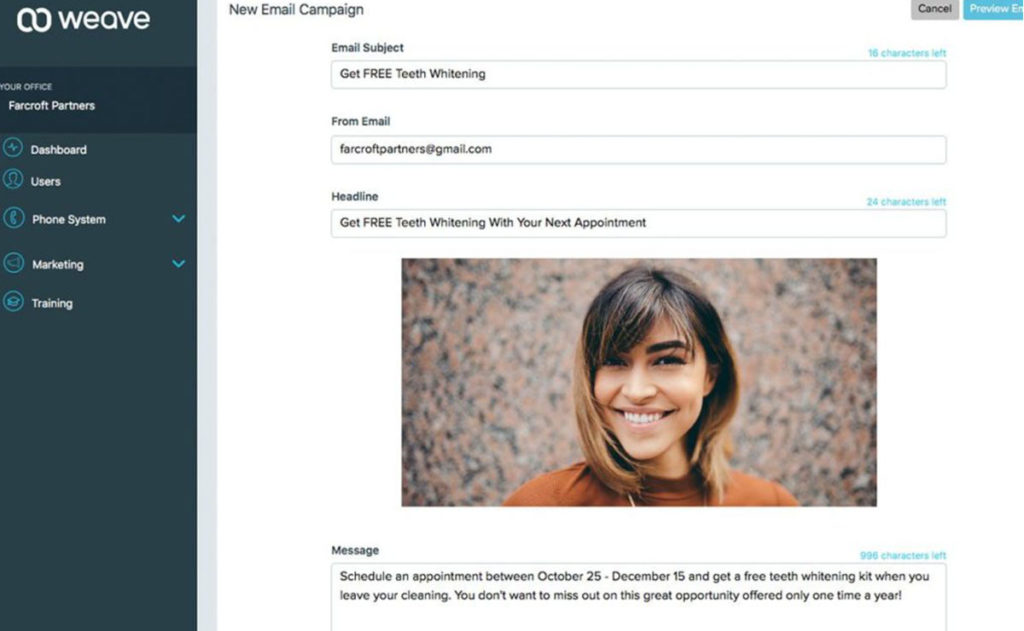 Using email templates to keep customers posted about how COVID-19 is affecting your business is a must if you're hoping to maximize your communication network's outreach.
It's best to include photos, maps, charts, and logos in your company emails. Including these visuals makes your communication look more professional and establishes brand loyalty. It's also crucial that your business post its contact information and working hours at the bottom of each email.
Sometimes it's a hassle for staff to produce professional-looking emails at a moment's notice. Email marketing tools that offer templates and an image library lessen the stress placed on your administrative team to come up with visually appealing emails under pressure. However, it's imperative that your office first supply them with these tools.
Emailing lets your office communicate not only with words, but also with images.
Good email marketers understand that emailing isn't just about sharing information with customers. It's about inspiring them to take action. This action doesn't necessarily have to be purchasing products on a whim; it can be as simple as subscribing to a webinar or newsletter, scheduling an appointment, or tending to an overdue balance.
These actionable items can be incorporated into your emails with "call-to-action" buttons. Email marketing software lets your office place these buttons strategically within emails to provide customers with the option to get involved immediately.
Communication is a two-way conversation. Emailing should not be a shout into the dark; it should invite customers to participate directly in the reopening of your business.
Weave's Integrated Communication
Getting your business back up to speed will take a synthesis of effective calls, texts, and emails. Offices can't rely on a single line of communication as part of their reopening efforts. They need an integrative approach, one that Weave's uniquely able to provide.
Our combination of hardware and software solutions supplies businesses with the VOIP capabilities necessary to analyze calls, reconfigure phone trees, and set up voicemail overrides. Weave lets your business text reminders, wellness forms, and payment requests to customers manually or automatically. It also provides you with email marketing tools such as templates, an image library, and call-to-action buttons.
Contact us today to get a demo from Weave that can help you communicate quickly with customers in day-to-day and crisis situations.