Every day, businesses miss out on opportunities to connect with current and potential customers. Opportunity cost is a natural part of running a business. If your business is staying busy, you're going to have to prioritize specific tasks and conversations over others.
There are, however, ways to reduce missed opportunities without sacrificing your office's productivity. In fact, using the right communication tools can allow businesses to both increase their productivity and cut down on the amount of missed calls they have on a given day.
Missed calls are especially prevalent in today's marketplace due to the Covid-19 pandemic. Many offices were unexpectedly closed for weeks, while others dealt with significantly reduced hours. As businesses return to a new normal, the prospect of returning a huge backlog of calls may seem daunting.
Small businesses attempting to get back into the swing of things should be looking for alternatives to conventional phone calls in order to address the need for more efficient communication. There are multiple tools available to businesses through modern communication hardware and software that facilitate a more optimized outreach.
This blog post intends to explain how to turn your missed calls into business opportunities by adopting improved communication solutions, including VOIP phones, two-way texting, scheduling tools, advanced analytics, and email marketing.
1.Convert to VoIP phones
Many small businesses still rely on conventional telephony to keep in touch with their customers. It's understandable, given their limited budgets and clientele bases, why small business owners might be content to stick with their old landlines. However, with the advent of alternate forms of communication, it's becoming increasingly difficult to maintain efficiency without VoIP phones.
Conventional phones record basic caller ID, letting you know who called your office and when. Your administrative team still has to return calls manually, which can be an incredibly time-consuming process.
By switching to VoIP (Voice over Internet Protocol) phones, missed phone calls become an opportunity rather a hassle. Because calls are connected to software that provides customer insight, your administrative team can return calls in an informed manner, rather than diving blindly into conversations with customers. Missed calls also can be addressed automatically when they're linked to text messaging software.
2.Start texting with your customers
As your business responds to missed calls, your efforts may often devolve into endless games of phone tag. This unfortunate cycle results in wasted time for many administrators. It's time to move past these inefficiencies by implementing two-way texting with customers.
Unlike voicemail messages, text messages have a shockingly high open rate of 98%.¹ So, rather than perpetuating the missed call cycle, text messages get vital information across to customers and open up opportunities for text conversations. That's why it's imperative for small businesses to start using text messaging software that syncs with their phone network.
Automating missed call texts adds another level of sophistication to your office's communication network. When customers aren't able to get through to your team, communication software recognizes this missed opportunity and automatically sends the caller an inquiring text that can create a dialogue via text. It's frequently much easier for administrators to navigate multiple text conversations simultaneously than juggle typical phone calls.
Want to improve
client communication?
Ask Weave
Weave Helps Streamline Business Communication
"Amazing technology has simplified our patient communication immensely! We are fairly new and can't wait to learn even more Weave features... customer service and tech support is SPOT ON and can't be beat! " - The Eye Station
Schedule Demo
3.Schedule texts to avoid missed calls
If your office is being swamped by missed calls, it could be an indication that your communication network is off-kilter. A system that isn't exclusively reliant on conventional phone calls goes a long way toward preventing missed calls. Besides adding two-way texting to your office's communication, it's also advisable to be proactive by using scheduling software to program texts in advance.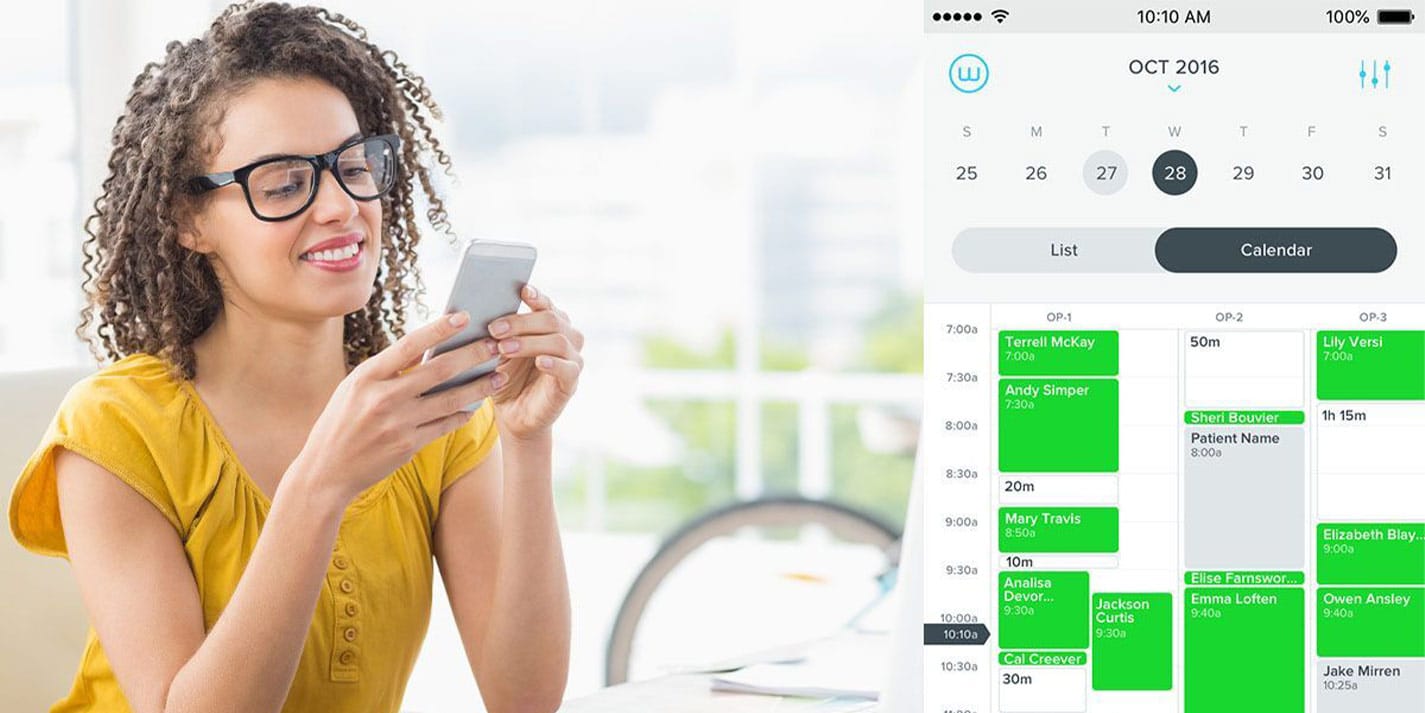 Missed call auto texts are primarily reactive. They cover your busy front desk by forming an additional line of communication with customers. Scheduling software lets your team pick out specific wording and times for appointment reminders and confirmations to be distributed to your customers.
Appointment reminders keep customers from having to check in with your office about their upcoming visits. Confirmation texts inform your team regarding cancellations instead of waiting around for no-shows. Smart software can even interpret the text responses of your clients, freeing up your staff to provide more essential services.
4.Apply analytics to your missed calls
As we mentioned in the introduction, it's nearly impossible to receive every call that comes through your phone line. Improving your office phones, implementing texting, and relying on communication software can make a meaningful dent in the number of calls you missed. Another approach is collecting and analyzing call data.
Businesses around the world have discovered the power of gathering data over the last few decades. Identifying key statistics and developing better metrics are central to the strategy of most businesses. Communication networks are a great place for your small business to begin applying advanced analytics.
The combination of VoIP phones and analytical software lets your business identify the busiest times of day and increase staffing around those times. If it's impractical to bring more staff members into your office, the right communication system gives your team the ability to work off site using their smartphones. The first step, however, is making sure you're able to use analytics to understand which times are causing you to miss a high number of calls.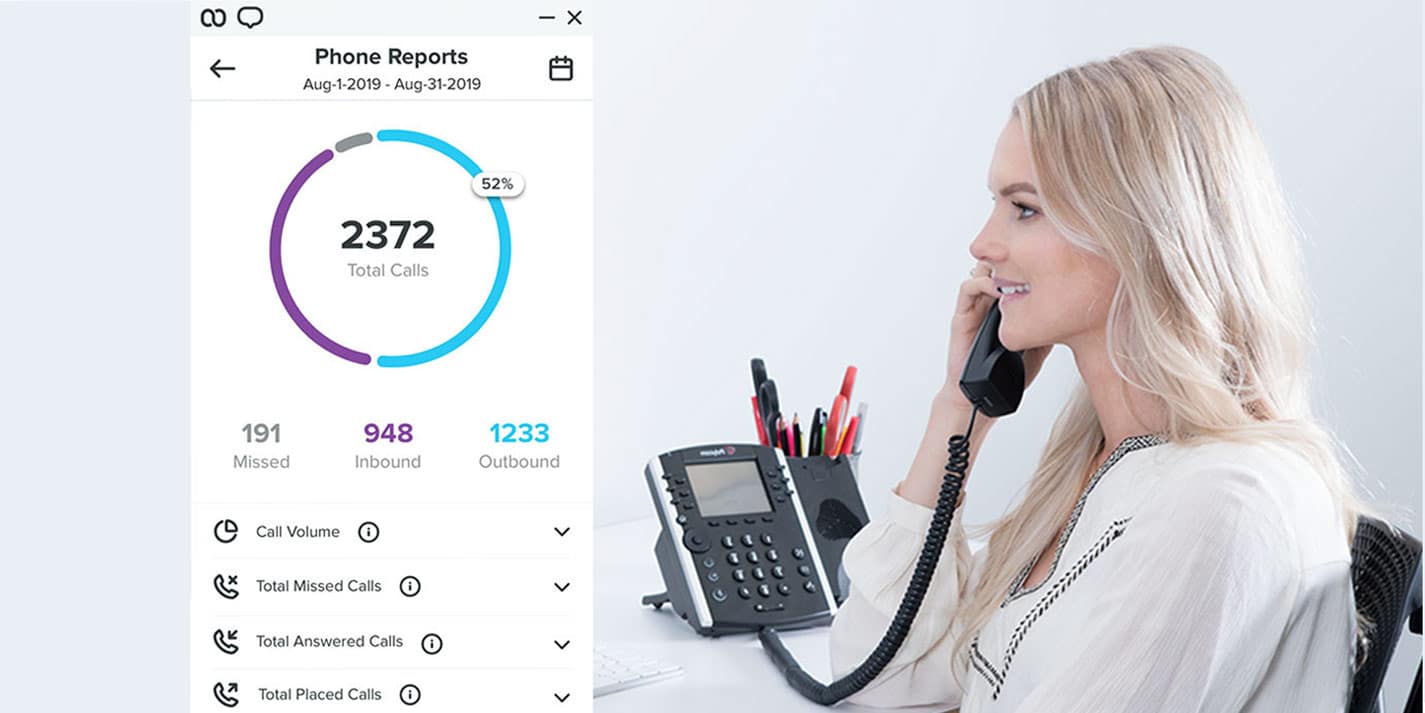 5. Consider expanding your email marketing
After analyzing your call data, you may identify some common trends. While it's entirely appropriate and often necessary to respond by call or text to missed opportunities, adopting an email marketing tool can also flip missed calls into business opportunities.
As you gain a better understanding of the types of missed calls coming through your phone lines, your team can begin crafting emails for addressing frequently asked questions. Calls and texts allow for very specific conversations and leave out details that make more sense in long form emails. In order to flesh out your communication network, emailing is a must.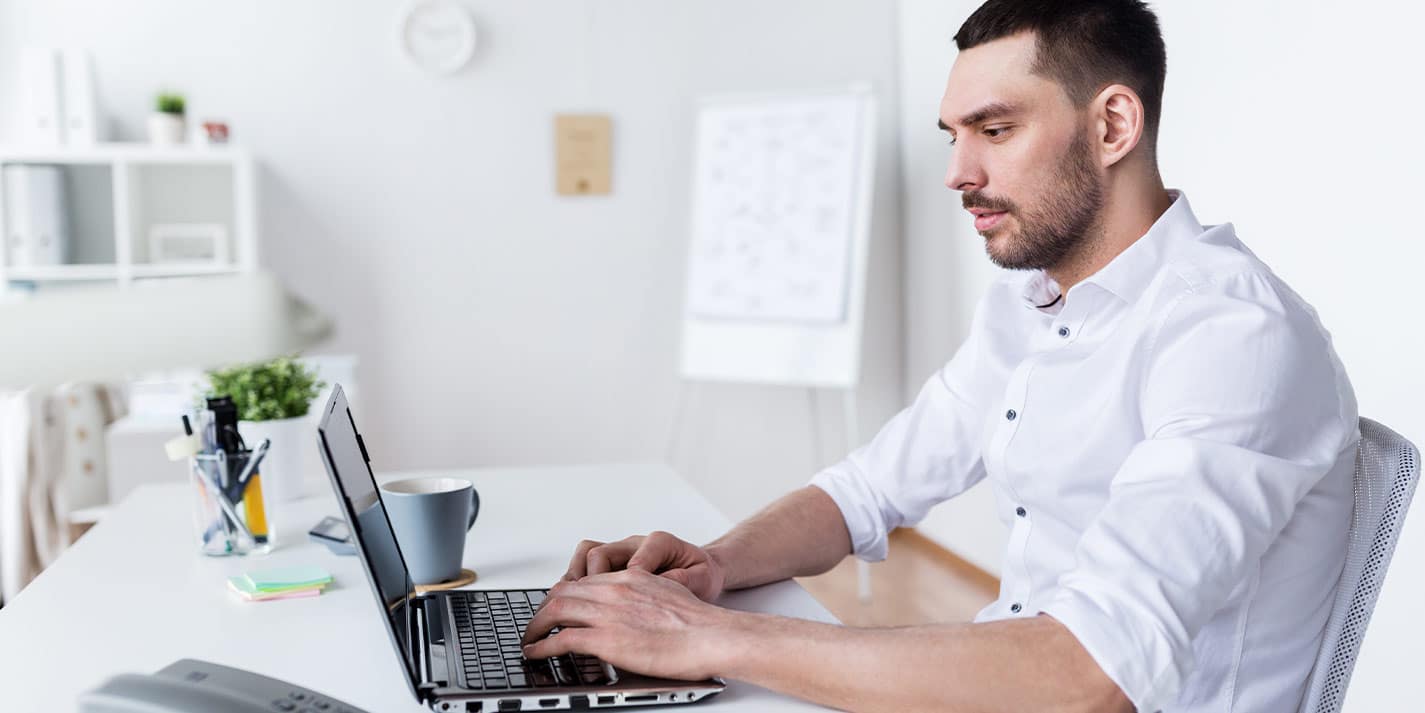 If your office crafts professionally formatted emails using the latest software, it can increase engagement with customers and make them better informed. A customer base that's informed about the happenings in your office through text and email is less likely to spend time calling. Strengthening your business's emails, analytics, scheduling, and texting are all ways to reduce missed calls and create organic opportunities for customer engagement.
How Weave Turns Missed Calls Into Opportunities
The above prescriptions for updating your office's communication network in order to turn missed calls into business opportunities are all possible with Weave's complete toolbox. Let's consider five tools designed to make missed calls a net positive.
Weave Phones
Our team sets businesses up with a proprietary smart phone system that's been shown to allow offices to answer 18% more calls. Your staff will also be able to view customer names, upcoming appointments, birthdays, and overdue balances as soon as a customer calls in. These VoIP phones are integrated with all your other lines of communication, such as texting, social media, emailing, and even faxing, giving your team the opportunity to respond to missed calls in a number of ways.
Weave Messages
Texting is becoming a popular form of communication for businesses, especially among younger demographics. Some of your customers may be eager to text instead of calling, but without the proper communication channels, your business is missing out on this opportunity. Weave Messages lets your administrative team hold two-way text conversations with customers and enables you to send missed call auto texts to every person that fails to reach one of your team members.
Weave Scheduling
Our scheduling software builds on the capacities of Messages by letting your staff schedule automated text reminders for upcoming appointments. Confirmation texts work similarly, but also use sentiment analysis to automatically respond to all customer texts, including those that use slang or emojis. Developing scheduled text messaging turns missed calls into opportunities by going upscale and addressing questions before the phone starts ringing.
Weave Analytics
Missed calls are also an opportunity for your office to learn from its mistakes. Weave Analytics provides your small business with penetrating insights that simply aren't possible using traditional phones. An integrated communication system indicates trouble spots, highlights your busiest hours, and leads you to solutions that can eliminate future missed calls.
Weave Email Marketing
This tool isn't as immediately responsive as calling or texting, but it's another preventative measure for dealing with missed calls. Our Email Marketing tool lets your office design professional emails using pre-existing templates, an image library, and Call-to-Action buttons that allow customers to schedule appointments and pay bills online instead of over the phone. It's also a perfect resource for spreading the word about changes in office hours, educational opportunities, and promotional events.
Contact Weave today to find out more about how to turn your missed calls into business opportunities.